Wukan
Get more with myNEWS
A personalised news feed of stories that matter to you
Learn more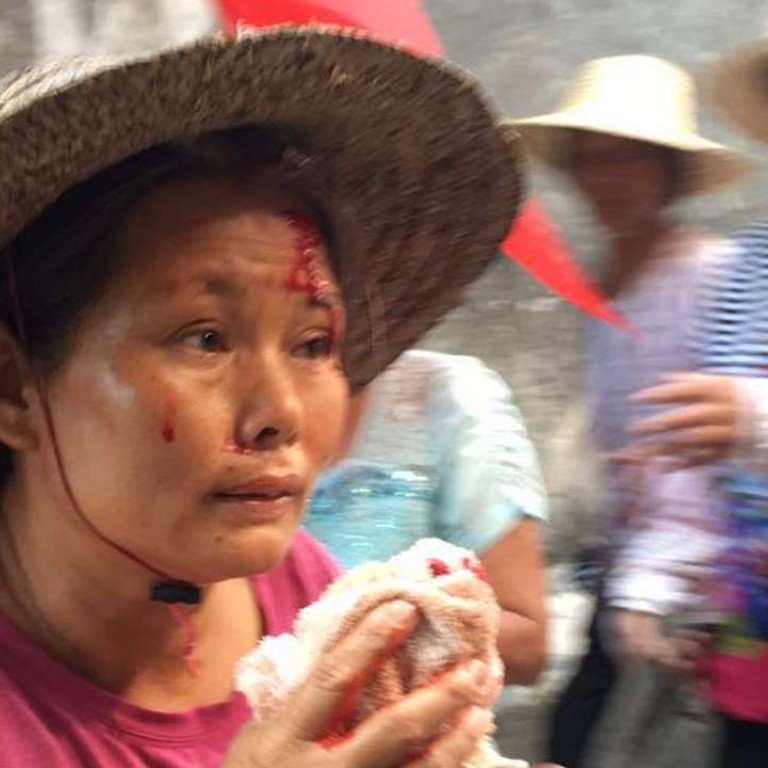 Separating fact from fiction in China's Wukan crackdown over land grab protests
Is there really a big cash bounty for catching foreign journalists? Did police fire tear gas and rubber bullets? Did an old woman die in the clash? We find out
This week, Lufeng city police said four internet users had been detained or punished for spreading rumours or exaggerating facts. "Individual netizens deliberately exaggerated facts, fabricated rumours or edited old photos and treated them as scenes presently happening in Wukan," police said.
We sort through what's true, what's not and what has yet to be officially confirmed.
TRUE
- Food supplies are limited and fast dwindling as shop and markets in the village have been shut since Lin's conviction, after villagers stepped up their daily demonstrations to twice a day. Wukan continues to be under police lockdown since violent clash on Tuesday. Food delivery into the village is being restricted and those who want to leave the village are told they will not be allowed to return. This has forced people to remain in the village and rely on supplies of instant noodles and canned food instead of going elsewhere to buy food. On Thursday, some women were allowed to go to neighbouring villages to buy food in the day, but the village came under lockdown again when night fell.
Watch: Riot police clash with villagers
CONFLICTING ACCOUNTS
- A rumour has been circulating that a woman in her 80s had been shot dead by rubber bullets in Tuesday's clash. An official statement said, however, that the victim, 83-year-old Qian Xiuyin, injured her left arm and experienced pain in her left elbow. She was taken to Lufeng City People's Hospital for treatment and foreign objects resembling shreds of home-made bombs were removed from her body, according to Lufeng city police. But villagers continue to insist Qian was injured by rubber bullets rather than home-made bombs.
- An internet user posted a picture online claiming that her cousin's hand had been shot at by police. But police say that is not true; her cousin was not wounded by police, they said.
UNCONFIRMED
- Reports have said villagers are being offered 20,000 yuan each for information leading to the arrest of each foreign journalist. Locals say this news is being broadcast throughout the village, but local authorities have yet to confirm the information.
- More than 100 villagers, including students, are estimated to have been arrested by Lufeng police this week, according to photos and videos sent by villagers. Local police have yet to confirm the number of people arrested.
This article appeared in the South China Morning Post print edition as: Cutting through the confusion in Wukan