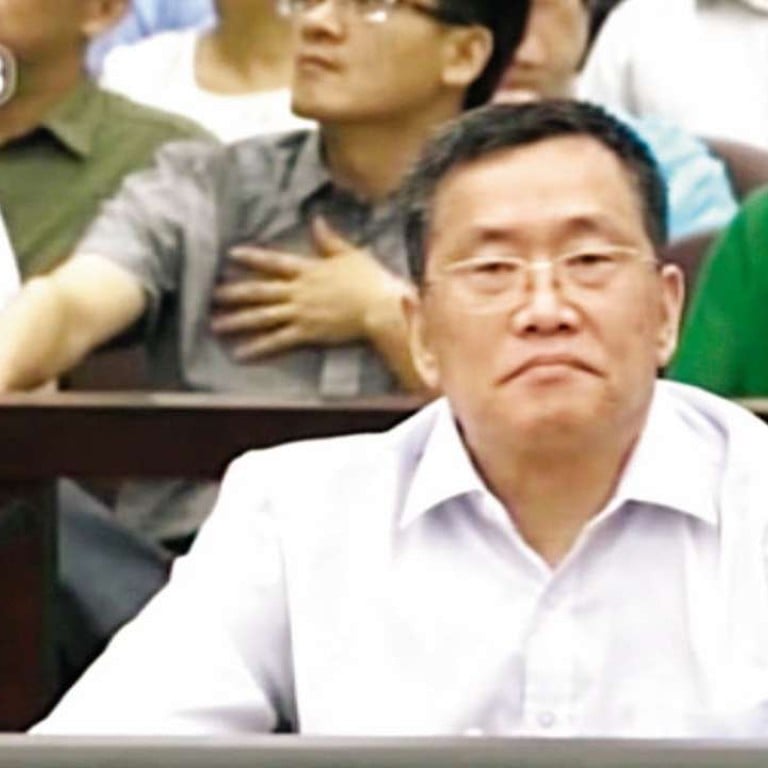 Chinese law firms face punishment under amended rules if lawyers exert pressure on judicial authorities
New regulations seen as further move to silence lawyers
Mainland law firms whose lawyers exert pressure on judicial authorities could face penalties including revocation of the firms' licences, according to recently amended regulations by the Ministry of Justice.
The amendment, which will come into effect in November, is seen as another move to silence lawyers critical of the authorities as Beijing wraps up a campaign to crack down on rights lawyers that began last July. The crackdown is known as the 709 incident, referring to the date of the first detentions, and more than 300 rights lawyers and activists have been detained, sentenced or questioned since then.
Four were sentenced last month to jail terms ranging from three to seven years on subversion charges, in the first trials originating from the campaign.
The latest amended regulations on law firms include new items that hold firms responsible if their lawyers make "misleading and distorting comments" about cases, or "provoke discontent towards the party".
Firms are also liable for punishment if their lawyers sign petitions, file open letters or hold legal forums to discuss cases to "exert pressure on" or "attack" judicial departments.
Amid widespread criticism of the fairness of China's judiciary bodies, lawyers, legal scholars and activists have repeatedly drawn public attention to controversial cases through such means.
For example, in the case of Nie Shubin, referred to by some as China's Shawshank Redemption, a retrial was granted after years of efforts by legal scholars and lawyers. The Supreme People's Court decided this June to rehear the case, 21 years after Nie was found guilty and executed.
The case was highly controversial as a suspect caught for another crime confessed that he had committed the murder Nie was found guilty of, years after Nie's execution.
Lawyers are concerned their firms could be fined or have their licences revoked if they continue such efforts after the new regulations are implemented.
The amendment provides new legal grounds for the authorities to limit discussions by lawyers on controversial cases, said veteran criminal lawyer Liu Xiaoyuan.
"Judicial departments and lawyers' associations have asked lawyers to refrain from such discussions, but there was no legal grounds to do so then," Liu said.
"There's no clear standard of what defines distortion of facts," said Liu of an article in the regulation that bans "hyping up cases". "But it surely aims at limiting the voice of lawyers."
Zhou Shifeng, director of the Fengrui Law Firm, was accused of "hyping up sensitive cases" and "provoking discontent towards the government" in his August trial, both actions that are banned under the latest regulations.
Zhou and his firm were at the centre of the 709 crackdown. The Beijing firm employed nearly 100 lawyers at its peak and has handled many sensitive cases.
It represented victims of melamine-contaminated infant formula in 2008, dissident artist Ai Weiwei, blind legal activist Chen Guangcheng, rights lawyer Gao Zhisheng and ethnic Uygur scholar Ilham Tohti.
The amended regulation also states that supporting the leadership of the Communist Party and the socialist legal system is the fundamental goal of all law firms.