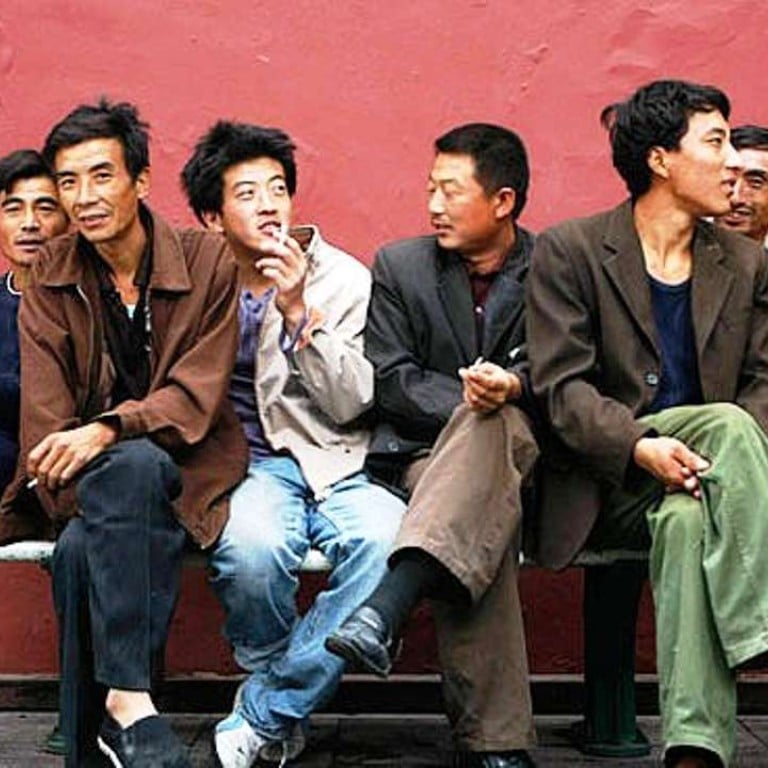 Boys to vastly outnumber girls in China for years: population official
Although the boy-girl birth ratio has been falling, maintaining that momentum will become more difficult
The mainland might have just recorded its seventh consecutive year of a falling sex ratio at birth – the number of boys born for every 100 girls – but maintaining that momentum will remain extremely difficult, a senior population planning official warns.
Wang Peian, deputy director of the National Health and Family Planning Commission, gave the gloomy forecast in Beijing on Tuesday, China News Service reported.
"The country has made some progress in controlling the high sex ratio at birth, but, in the view of the population development pattern, it will be more challenging to continue after the sex ratio at birth dropped to a certain extent," Wang said.
The mainland boasts the world's most imbalanced sex ratio at birth, followed by some other Asian countries.
The ratio stood at 113. 5 last year – demographers believe the normal range would be about 107.
Wang estimated China's imbalance of boys to girls could continue for a "considerable time".
"The problem will remain a major lurking peril for population development and social stability," Wang said.
Although Wang blamed a traditional preference for boys as the "fundamental reason" for the phenomenon, the ratio only started to soar in 1982, from 108.47, when the nation started to strictly implement the birth control policy that allowed families to have only one child.
The preference for boys over girls – boys could perform hard labour and were favoured in inheritance of land in rural areas – encouraged selective abortions that pushed the ratio of boys to above 115 since 1994.
It peaked nationally in 2004 with 121.2 boys born to every 100 girls, and some provinces even recorded ratios of 130.
The government intervened by banning hospitals from testing for the sex of a fetus or performing selective abortions unless they were medically necessary.
The Care for Girls campaign was launched to educate people on the importance of sex equality.
The sex ratio at birth performed a U-turn in 2009, dropping from 119.45 to 113.5 last year, the seventh consecutive year of decline.
Demographers estimate that between 20 to 34 million more boys than girls were born in the past three decades.
Fears abound that the skewed sex ratio has led to a growing number of single men who have failed to find brides, leading to social problems such as a spike in violent crime.