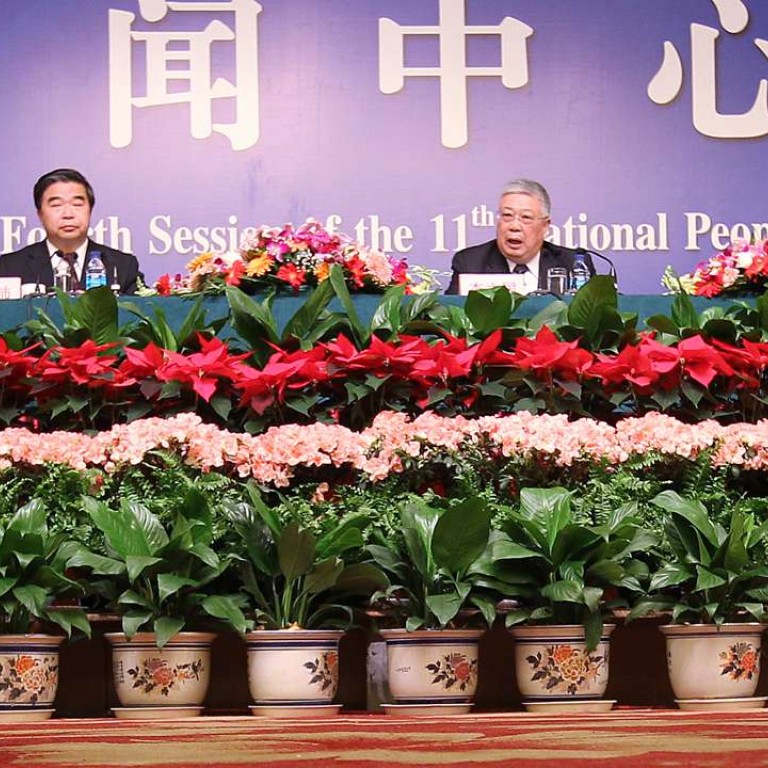 China's civil affairs minister and deputy 'under investigation'
Speculation Li Liguo faces a corruption inquiry after minister not seen at key party meeting
Two top officials who oversaw civil affairs are being investigated by on suspicion of severe violations of Communist Party discipline, sources say.
References to violating party discipline are usually a euphemism for corruption.
"Both Li Liguo (李立國) and Dou Yupei were recently taken away by party disciplinary and supervisory personnel," a source close to the Civil Affairs Ministry quoted a staff briefing as saying in the last few days .
It is rare for both the head of a ministerial-level body and one of his or her deputies to be removed at the same time.
As a full member of the Communist Party's Central Committee, Civil Affairs Minister Li should have attended the party's sixth plenary session, which ended late last month.
There has been widespread speculation that the 63-year-old might have fallen foul of the authorities after he was not seen in CCTV news footage of the closing ceremony of the plenum.
Some said Li might have been implicated in the political turmoil over massive election rigging of top legislators in the northeastern province of Liaoning, which brought down dozens of top-tier members of the National People's Congress and deputies to provincial-level legislatures earlier this year.
Li spent more than two decades in the rust-belt province, before he became secretary general of the Tibet autonomous region in 1993.
He was named head of the civil affairs ministry in 2010, after leaving Tibet to become deputy head of the ministry in 2003.
Others suggested that Li, along with his deputy Dou, was held responsible for and sacked over a massive protest involving hundreds of veterans who surrounded the defence ministry's headquarters in the heart of Beijing early last month.
One of the duties of the Civil Affairs Ministry is arranging jobs for tens of thousands of veterans across the country.
Dou has worked in the Civil Affairs Ministry for more than 34 years. He was promoted to a vice-minister in late 2005 when he was 48.
The 59-year-old held another position concurrently as a deputy head of the Red Cross Society of China since 2009.
There is speculation that Dou might have been involved in corruption related to the scandal-plagued charity.
This article appeared in the South China Morning Post print edition as: Civil affairs head and deputy 'are being investigated'