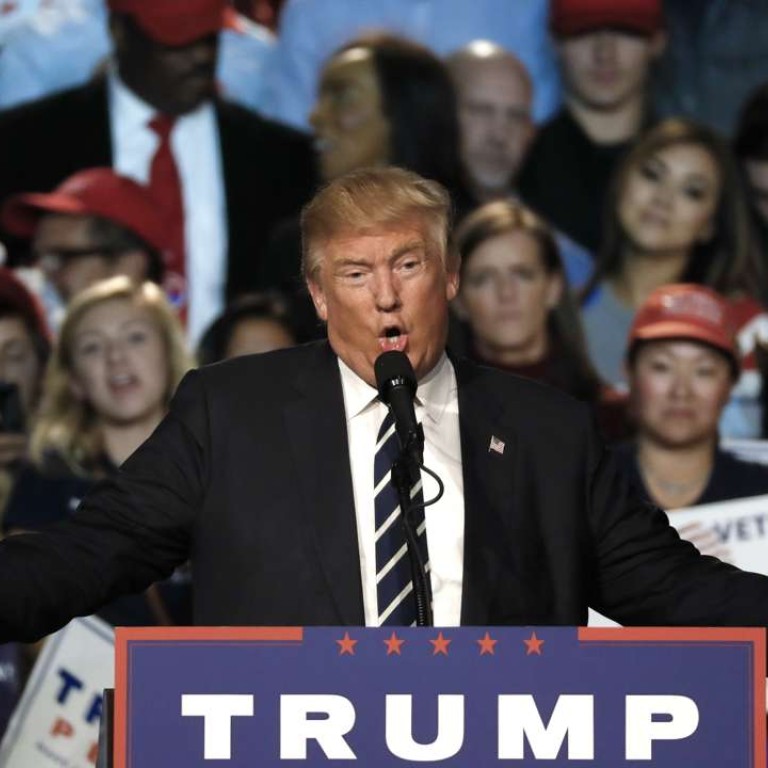 Will China take the lead if Trump pulls out of climate change treaty?
Beijing and the Obama administration were a driving force in pushing through Paris climate pact and campaigners hope China will take up the baton if US withdraws from deal
All eyes are on China to see if it will make up for a "leadership deficit" in international climate talks following the victory of climate change sceptic Donald Trump in the US presidential election.
The world's largest carbon emitter, however, appears to be cautious in responding to expectations that it might take the lead in negotiations to enforce a climate change treaty.
Chinese negotiators currently attending the annual international climate change talks in Marrakech in Morocco have offered few clues over how they will respond if the US president-elect walks away from two countries' previous joint leadership in tackling the issue.
Chinese negotiators have only said they will stick to pledged domestic initiatives to curb emissions and expand cooperation with developing countries to combat climate change.
The world's two largest carbon emitters forged close ties under Xi Jinping and Barack Obama to push forward a global treaty to tackle the problem.
President-elect Trump, however, is reportedly seeking the "quickest way" to withdraw from the Paris climate agreement and reboot the fossil fuel sector.
After the initial dismay and anger over the election of Trump last week, climate diplomats and activists in Marrakech are pledging to push forward with the global deal reached last year to limit temperature rises to well below 2 degrees Celsius, even without the involvement of the US.
At the sidelines of the Marrakech climate conference, UN Secretary-General Ban Ki-moon said action on climate change has become "unstoppable" and he urged Trump to make wise decisions as market forces were driving the world economy towards cleaner energies and away from fossil fuels.
Jonathan Pershing, the outgoing US climate envoy, refused to speculate on climate policies under a Trump presidency, but said many countries - China, Europe, Canada, Mexico and smaller states - have pledged to push forward with the deal "with or without" the US.
Observers say under such a "leadership deficit" countries and pressure groups are likely to pin high hopes on China to step up its leadership role.
After meeting with China's top negotiator Xie Zhenhua on Monday, EU climate commissioner Miguel Arias Cañete tweeted: "EU-China climate and clean energy leadership now more important than ever. We agreed to boost our cooperation. Announcements soon."
But China's response to calls to take the lead so far seems less than enthusiastic. Reports in official Chinese media covering the Marrakech climate conference refrained from making overt references to Trump's election and its aftermath.
Climate negotiator Xie has said China will expand its "circle of friends" in developing countries to tackle climate change, the China News Service reported.
His most vocal comment regarding China-US leadership on climate change was that the two countries, as the world's largest developed and developing nations, "should play a leadership role", according to the state-run news agency Xinhua.
China's vice-foreign minister Liu Zhenmin, meanwhile, aimed an apparent barb at Trump's scepticism about the need to tackle climate change.
Liu told reporters in Marrakech on Wednesday that China could not have invented global warming as a hoax to harm US competitiveness because it was Donald Trump's Republican predecessors who started climate negotiations in the 1980s.
US Presidents Ronald Reagan and George H.W. Bush supported the Intergovernmental Panel on Climate Change in initiating global warming talks even before China knew that negotiations to cut pollution were starting, said Liu.
Yet soon or later China will have to respond to these calls for leadership, according to Li Shuo, a climate policy expert at the environmental pressure group Greenpeace in China.
"Among the many speculations and unknowns [about Trump's climate change policy], if there's one thing that's clear to China, it's that it needs to be prepared to give the world an answer to this leadership question," said Li.
Some Chinese climate experts said the hole left by the US was simply too big to be filled by China or any other country, hence Beijing's reticence in its comments.
Zou Ji, a deputy director of China's National Climate Change Strategy Research and International Cooperation, told Caixin magazine that "the international community should not connive at any player's inaction and pin hopes on China".
Zhang Haibin, a professor at Peking University who has advised the Chinese government on its climate change policy, said nobody could fill the vacuum if Trump insisted on leaving the game, in either emission cuts, climate funding or support for poor nations to tackle climate change.
"The history of climate negotiations tells us a global climate scheme without the US will simply not be able to effectively operate," he said.
However, he also ruled out any possibility of either the EU or China putting pressure on Trump, which would only be "counterproductive" and push the US further away.
This article appeared in the South China Morning Post print edition as: All Eyes on China at climate talks