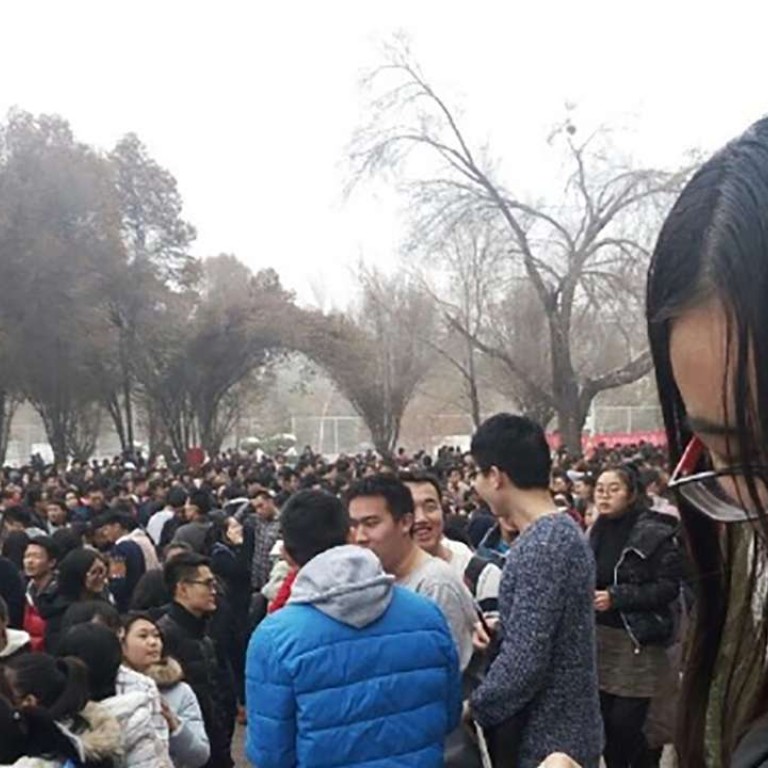 Residents evacuated as 6.2-magnitude earthquake hits Xinjiang in western China
A 6.2-magnitude earthquake jolted a city in far western China on Thursday afternoon.
The quake struck at 1.15pm in the city of Changji's Hutubi county in Xinjiang Uygur Autonomous Region, according to the China Earthquake Networks Centre.
The US Geological Survey measured the quake at a magnitude of 5.9.
Internet users posted pictures on Chinese social media showing goods falling off shelves in stores and people in the city centre being evacuated to open space for safety.
There were no immediate reports of damage or casualties from the quake.
The epicentre was located at 43.83 degrees north latitude and 86.35 degrees east longitude, according to the China earthquake centre. It struck at a depth of 6 km.
The centre initially said it was a 6.4-magnitude quake based on preliminary measurements.