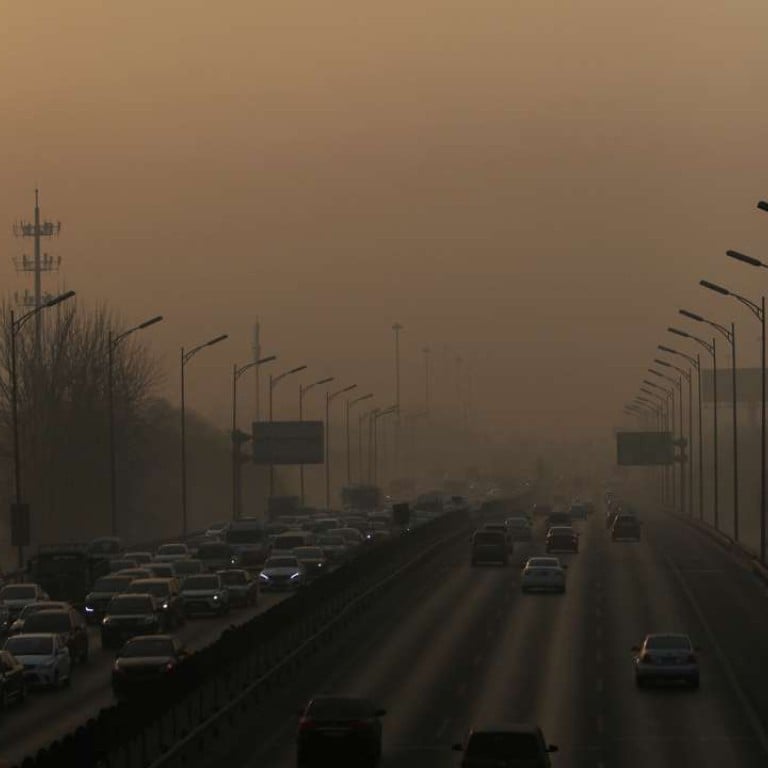 What exactly is causing China's toxic smog?
As thick, choking smog continues to envelop large parts of the country, long-suffering Chinese residents have raised questions
As thick, choking, toxic smog continues to envelop large parts of China, long-suffering Chinese residents have raised the question of what exactly is causing the terrible air pollution.
Have the country's eco-friendly wind farms slowed air circulation, making it harder for smog to disperse, and has switching to natural gas contributed more harmful particles to the air than the use of coal?
These are the burning questions that Chinese social media users have raised over the past few days as residents across northern China endure the smog that is laying siege to a seventh of the country.
Some critics believe the government's measures taken to counter air pollution have instead worsened its problems, but scientists say this is not the case.
The burning of coal is the biggest factor contributing to northern China's smoggy conditions, according to Professor Chai Fahe, a researcher with the Chinese Research Academy of Environmental Sciences.
Speaking at a press meeting organised by the Ministry of Environmental Protection on Tuesday, Chai said emissions from burning coal in Beijing, Tianjin and Hebei – the most developed regions in northern China – were five times the national average.
The situation would worsen in winter, as many urban communities and rural families in those regions also relied on coal for heating, he said.
To reduce the country's reliance on coal-fired power plants, the government set up large-scale wind farms.
Most of the wind turbines are located in grasslands in Hebei and Inner Mongolia to the north of Beijing, and sit across a major stream of cold air from Siberia.
A recent study found that near-surface wind speeds in Beijing had declined significantly, from 3.7 metres per second in the 1970s to just 3 metres per second presently.
Xu Dexiang, a researcher with the Chinese Academy of Meteorological Sciences, said wind farms could indeed affect the movement of ground air, according to studies conducted both in China and abroad.
Significantly reduced wind speeds had been recorded in areas within 100km from the wind farms, Xu said.
But the impact to Beijing – which is more than 400km south of Inner Mongolia and 200km from Zhangjiakou in Hebei where most of the farms are located – would not be "obvious", he was quoted as saying by Xinhua.
Xu also said a man-made forest created to reduce dust storms in northern China should not take the blame for the region's worsening smog.
Such low-lying foliage would not slow down the movement of cold air, which travels at a height of more than 1.5km above ground, he said.
Critics have also raised the possibility that the worsening smog is due to Beijing's switching winter heating sources from coal to natural gas.
Beijing has in recent years undertaken a massive and costly campaign to use cleaner energy. Natural gas is cleaner than coal, producing water and carbon dioxide when burnt, instead of the dust and smoke that coal produces.
But the water vapour that burning natural gas produces can also increase the concentration of air pollutants near ground. Ongoing research has suggested that tiny water molecules in the air may speed up chemical reactions, leading to worse smog.
Wang Zifa, a researcher with the Chinese Academy of Sciences' Institute of Atmospheric Physics, said the burning of natural gas in China pumped more than 300 million tonnes of water into the atmosphere each year – equivalent to 30 times the amount of water in Hangzhou's famous West Lake.
Nevertheless, water vapour accounts for only a small, "almost negligible" fraction of water in the whole atmosphere, Wang said.
The use of natural gas hence was not a big contributor to the high humidity of Beijing's smog, he said.
Wang Shuxiao, an environmental science professor with Tsinghua University, said the public should be more patient with the government's anti-pollution measures.
China could counter its smog problem only if the whole of society worked together to reduce the emission of air pollutants, Wang said.
This article appeared in the South China Morning Post print edition as: Just what is causing the smothering smog?