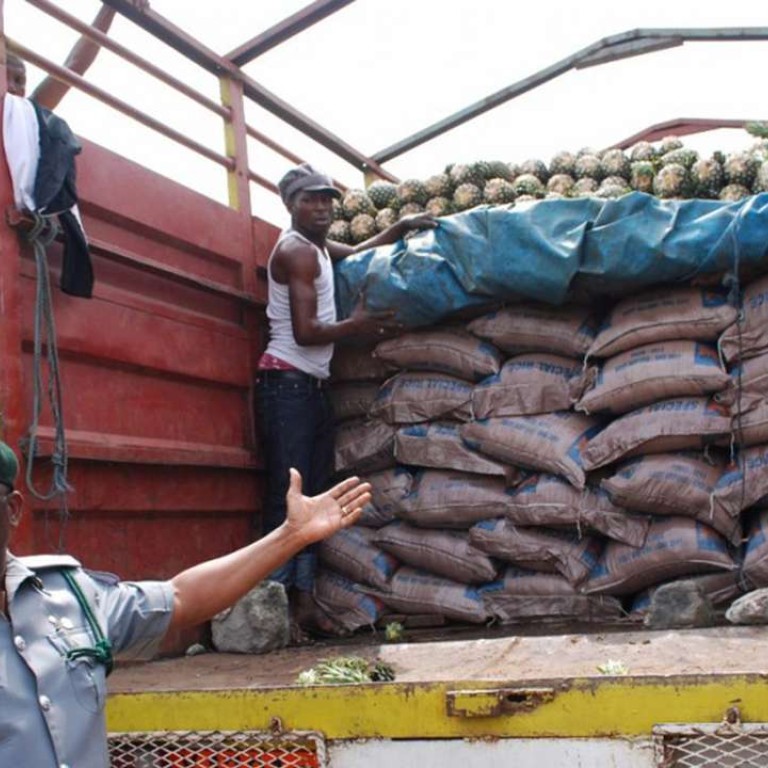 Artificial food intended for display only, say Chinese manufacturers, after Nigeria confiscates tonnes of fake rice
In China, fake rice made of PVC costs 10 times as much as the real thing
Artificial food products such as fake rice recently confiscated by Nigerian customs officials are intended for restaurant displays and not to be eaten, according to manufacturers.
The fake rice was made of polyvinyl chloride, or PVC, "and should be labelled "artificial", they said.
Nigerian customs recently confiscated 2.5 tonnes of fake rice but officials couldn't discern what it was made of, according to a BBC report on Wednesday.
Customs officials cooked the "rice" and ended up with a sticky mess. They sent samples to laboratories to determine its chemical composition.
Lagos customs chief Haruna Mamudu told the BBC the fake rice was smuggled to be sold at markets during the festive season. It was not clear where the seized sacks came from,
"Only God knows what would have happened" if people ate the product, he was quoted as saying.
China produced nearly all the artificial rice in the world, according to manufacturers.
Zhou Tao, a sales manager with an artificial food manufacturer in Yiwu, Zhejiang, said it was only intended for use in restaurant or store displays.
The artificial food products are popular with restaurants to display menu choices as they always look fresh and never rot. Artificial rice is made of PVC, a white, brittle plastic.
The product is designed to be used at room temperature, so degradation could start from 70 degrees Celsius.
"They shouldn't put it on the stove. It isn't food," Zhou said.
He said he was puzzled why anyone would smuggle artificial rice to sell as real in Africa, as the product his company sold cost more than 70 yuan for 1kg, or 10 times the price of real rice in China. In Africa the cost would increase due to shipping and other costs.
Xiong Heping, the manager of another manufacturer in Shenzhen, said the rice was labelled "artificial", when shipping to buyers in China or overseas.
He said the Chinese government had no regulation on the trading of artificial food designed to prevent accidents.
"But I don't think the risk should be overstated," he said. "Even a child can tell it is plastic by the weight and feel."
Other artificial food products made in China include noodles, sushi, pizza and cakes. The more authentic they look, the higher their price.
The products are exported around the globe including Hong Kong, America and Europe.