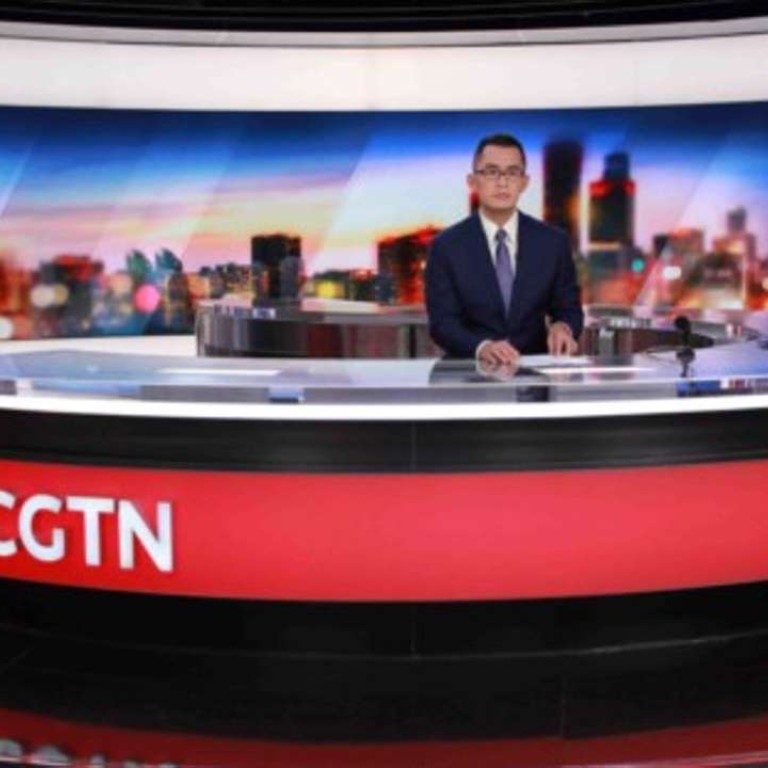 China's state broadcaster CCTV rebrands international networks as CGTN in global push
The broadcaster says move to 'integrate resources and adapt to the trend of media convergence' will consolidate worldwide reach
State broadcaster Central China Television (CCTV) has rebranded its international networks and digital presence under the name China Global Television Network as part of a push to consolidate its worldwide reach.
On Friday CCTV unveiled several new mobile apps under the CGTN brand, and visitors to CCTV's non-Chinese language websites have been directed to a new Cgtn.com website.
The broadcaster said it made the move to "integrate resources and to adapt to the trend of media convergence", with foreign language channels, video content and digital media falling under the new group.
The broadcaster published a congratulatory letter from President Xi Jinping on Saturday, urging the newly launched CGTN to "tell China's story well, spread China's voice well, let the world know a three-dimensional, colourful China, and showcase China's role as a builder of world peace".
The government has long grumbled about the Western news media's hold on international discourse and has spent vast sums in recent years to enhance its own influence and shape global opinion, with CCTV as one of its spearheads.
The broadcaster has channels in English, Arabic, French, Spanish and Russian and production centres in Washington and Nairobi.
Chen Lidong, a CCTV official, said the rebranding would not affect CCTV's domestic operations.
But the international-facing makeover will be extensive. CCTV's international newscasts will now carry CGTN logos, while CGTN has unveiled two new smartphone apps: one that contains mostly news articles and one for live broadcasts.
CCTV's social media accounts on Facebook, Twitter, YouTube, Instagram and Tumblr – all of which are aimed at international audiences, because the platforms are all blocked inside China – have all been rebranded as CGTN overnight.
In the past year, Xi has tightened the ruling Communist Party's control over state media outlets while re-articulating their core mission to serve as the government's mouthpiece.
Xi memorably sat in the evening news anchor's chair himself during a high-profile tour of CCTV's Beijing headquarters in February when he urged journalists to ramp up their coverage of positive news and pledge complete loyalty to the party.
CCTV and the official Xinhua news agency have expanded aggressively in recent years with dual missions of becoming globally credible media heavyweights while sustaining their roles as vital party propaganda organs.
China announced a plan in 2009 to spend 45 billion yuan (US$6.5 billion) to help spread its message abroad. In the years since, CCTV and Xinhua have leased a giant display in New York's Times Square that has, among other things, broadcast videos arguing China's position on the South China Sea territorial dispute.
They have also deployed vast numbers of journalists to produce extensive daily reports from around the world, including from countries in the Middle East, Latin America and Africa where Western media presences are shrinking amid vanishing budgets.
Their swift inroads have at times prompted alarm. Australian members of parliament complained in September after the party's propaganda chief flew to Sydney to witness deals signed between Chinese and Australian media that would see major Australian newspapers carry content produced by Beijing.
This article appeared in the South China Morning Post print edition as: CCTV gets makeover in push overseas