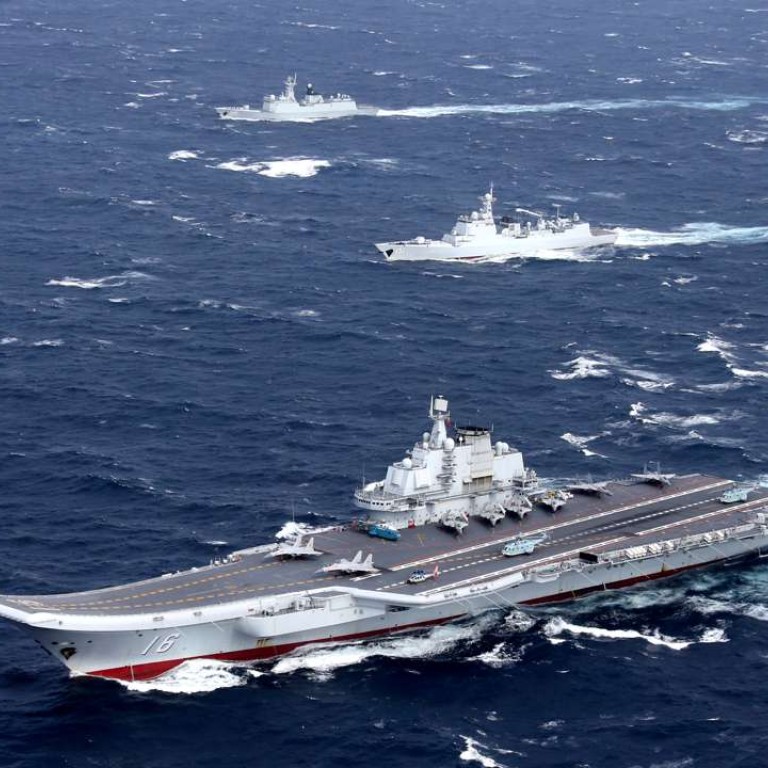 Admiral named to head PLA's new Southern Theatre Command
Appointment to military region responsible for South China Sea breaks with tradition of naming land forces generals to leadership posts
High-ranking military officers confirm that two vice admirals have been formally made the naval chief and the head of the command overseeing the South China Sea respectively on Monday, while an ally of President Xi Jinping was named the next day political commissar of the People's Armed Police.
Vice Admiral Shen Jinglong, former commander of the People's Liberation Army South Sea Fleet, was promoted to be the next navy commander, according to senior colonel Xie Zhanqiu.
Xie, former head of the mobilisation department at the former Guangzhou Military Command, spoke to the South China Morning Post during the annual session of the Guangdong provincial political advisory body yesterday.
Vice Admiral Yuan Yubai, the former commander of the North Sea Fleet, became the commanding officer of the Southern Theatre Command, which is responsible for the South China Sea. The appointments of Shen and Yuan took effect this week.
Tension has simmered among various countries including China, the Philippines and Vietnam after Beijing build artificial islands in the South China Sea. As a senior Navy officer, Yuan's appointment to head the Southern Theatre Command is a break from the practice of sourcing commanders at this level from the land force .
Shen succeeded Admiral Wu Shengli, 71, while Yuan took over from General Wang Jiaocheng, 64.
Xie said: "As General Wang has not yet reached the retirement age of 65 for cadre in his ranking, he is assigned to lead the Strategic Planning Committee affiliated with the CMC."
Lieutenant General Zhu Shengling was named a political commissar of the People's Armed Police (PAP), according to Wu Tingfu, the former deputy commander of the Guangdong branch of that force.
Zhu, 59, is regarded as a close ally of Xi – he spent a long time in Fujian province, where Xi worked for years, ahead of being named commissar of the National Defence Mobilisation Department at the CMC years afterwards.
Wu added that Major General Yang Guangyue, the commanding officer of Yunnan province, had been named the deputy commander of the PAP force on the same day as Zhu's appointment.
.
This article appeared in the South China Morning Post print edition as: Navy chief named; admiral takes over south theatre