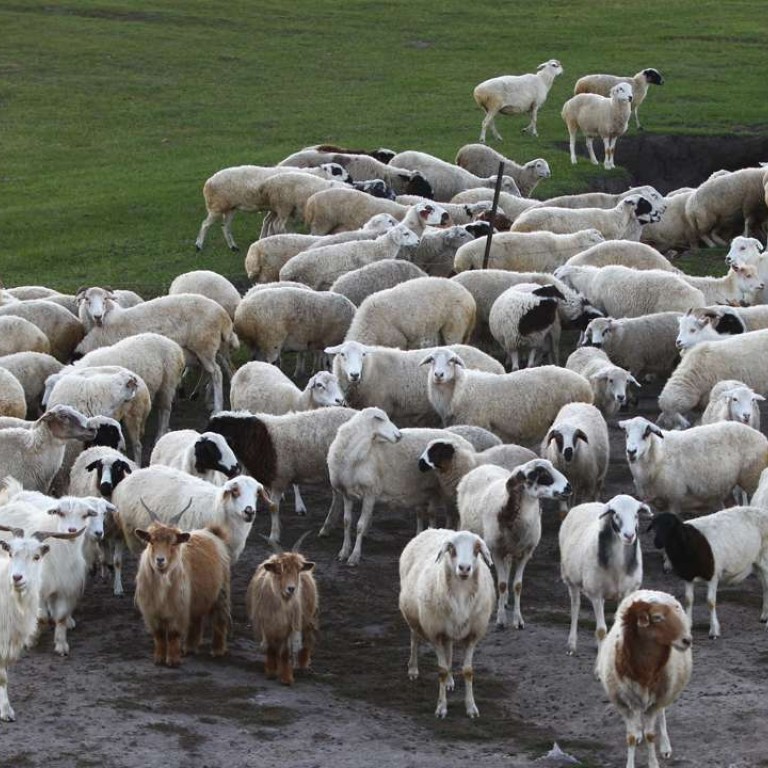 China showers 1.15 billion yuan on rainmaking project for parched northwest
China's top economic planning agency has approved a 1.15 billion yuan (HK$1.3 billion) rainmaking project for the country's dry northwestern provinces in one of the biggest government programmes to modify weather.
According to the National Development and Reform Commission, a feasibility study by the China Meteorological Administration found that rainfall and snow could be increased in an area of 960,000 sq km, 10 per cent of the country's territory, if the proposed investments were made.
The NDRC approved the budget to buy four new planes, upgrade eight existing aircraft, develop 897 rocket launch devices and connect 1,856 devices to digital control systems. The whole project will take three years.
The usual practice of making rain is to use aircraft or rockets to "seed" clouds with catalysts such as dry ice to induce or increase rainfall to relieve drought.
But weather modification by firing chemicals into the clouds has become more frequent across the country in recent years for various purposes including improving weather for major public events to cooling hot air in summer. As smog becomes a problem for many cities, rainmaking has become a popular way to "clean up" the air.
Beijing also implemented a "development plan" for weather modification until 2020.
The mainland has a tradition of starting massive projects to influence or even control nature, ­often with mixed results.
Compared with on-the-ground projects such as large dams on major rivers, artificial rainfall enhancement is often regarded as less controversial.
He Shengcun, an official at the Qinghai provincial government's "weather influencing" office, told the China News Service that artificial rainfall enhancement had increased precipitation by 55 billion cubic metres from 2006 to 2016, equivalent to about 150 per cent of water contained in the Three Gorges reservoir.
The newly approved project is expected to help with "ecological security, water resource allocation, drought fighting and forest fire prevention" in Gansu, Shaanxi, Qinghai, Ningxia, Xinjiang and Inner Mongolia, all of which are western regions plagued by water shortages.