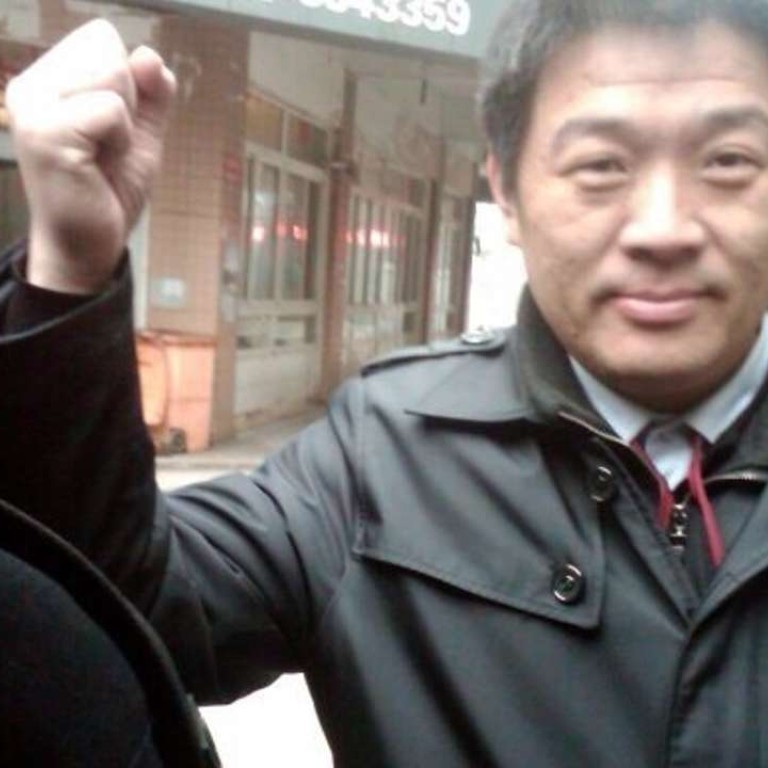 Chinese human rights lawyer longs to keep fight for justice, despite year-long suspension
Li Jinxing was not included in a crackdown on rights lawyers two years ago, but he has not escaped unscathed
LI JINXING, 60, is among China's most active rights lawyers. He has successfully fought wrongful convictions over the past decade and also represented some of the country's most prominent dissidents. Li was not arrested or jailed in the massive government crackdown on rights lawyer and activists two years ago, but he has not escaped punishment. His licence was suspended for a year in December after a court in Guangdong province ruled he was disrupting a court order while representing prominent legal activist Yang Maodong. Li spoke to JUN MAI about his work.
How did you become a criminal lawyer and why did you choose to be among the very few who take on politically sensitive cases?
I was a civil servant working in the law until 2003 when I felt I couldn't really serve the public the way I wanted to. I then resigned and passed the legal exam. I met the country's leading human rights lawyers in Beijing around 2007 or 2008, and started getting interested in the cases myself. I learned from them that earning money isn't the most important thing. It's even an evil thing to do when I could see so many people suffer because of legal injustice.
What type of cases do you usually take?
I've taken a lot of cases for entrepreneurs who've been charged. Such cases concern problems like the protection of property and due process. I also take some corruption cases. Judicial injustice has caused many wrongful convictions of people inside the Communist Party, too. I also take the cases of so called "political prisoners" like Yang Maodong.
I've only dealt with a few such cases, but they're all significant. And it seems to me that the more prominent the cases are, the less legal protection the defendants get. We lawyers are after what they call the rule of law, too. Some of the actions of the courts and prosecutors are beyond belief, such as not allowing my witness to testify, and not allowing me to produce evidence.
You wrote about how painful it was to be unable to stop the execution of one of your clients. Does your work sometimes frustrate you?
Honestly, trials of ordinary criminal cases have improved over the past decade. The judges are more willing to take lawyers' opinions and the death penalty is used with more caution. It seems to us lawyers that no cases are beyond doubt. I feel greatly valued when my advice is taken. On the other hand, the authorities are creating fresh unjust cases as they correct old ones.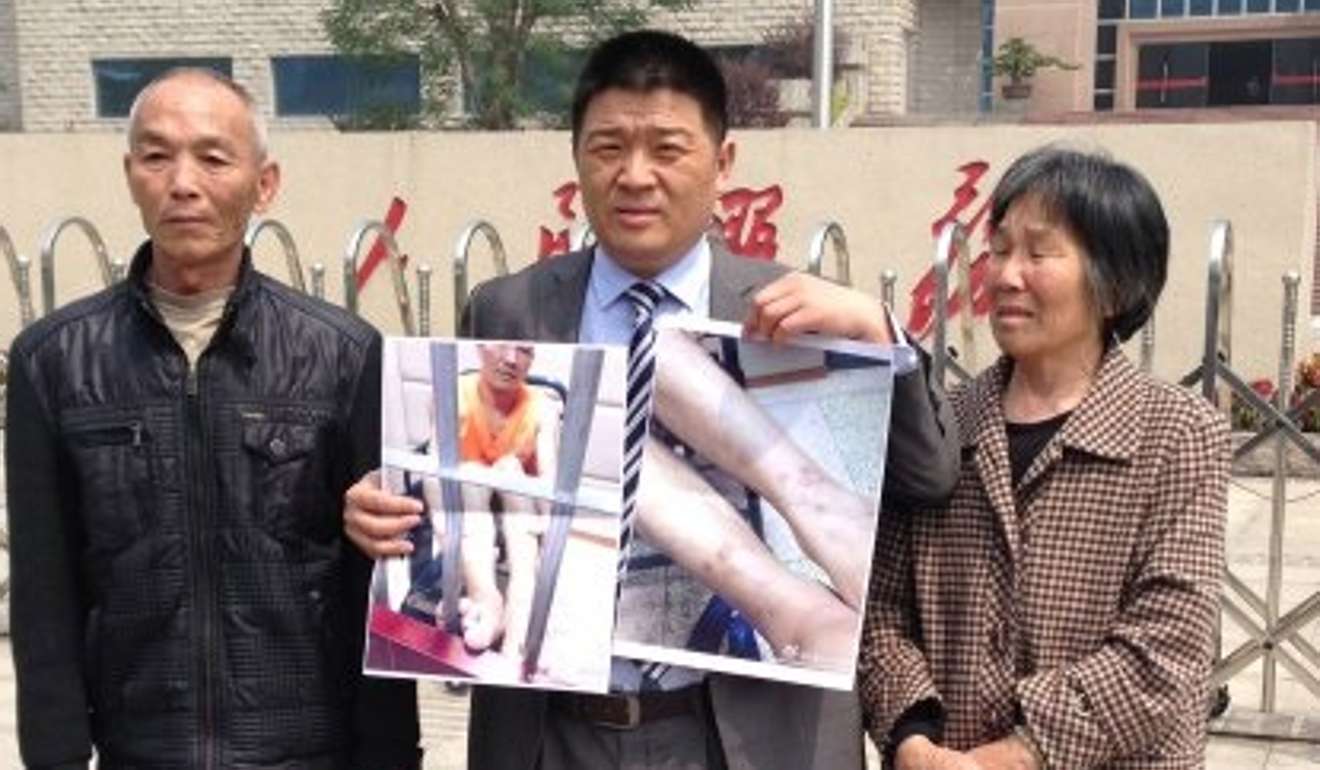 The courts can still convict suspects on oral testimony alone, they still don't value due process. And I felt humiliated when a defendant who looked clearly innocent to me was convicted and deprived of life.
Do you regret taking the case of Yang Maodong, which led to your suspension?
I understand that the authorities are carefully taking notes of which lawyer defends which cases. But any country, however underdeveloped, needs lawyers. And it seemed to me only a matter of conscience that I represent him. We could feel the pressure all the time, but at least I'm not among the lawyers locked up in the crackdown.
Do you have set standards for which cases to take and which to reject? Is your family supportive?
I don't seek out sensitive cases, but I don't dodge them when I'm asked for help, either. I've never rejected a single case because the government didn't like the defendant. I can't say my wife is very supportive as there are risks in taking such cases, but she understands the ideals I pursue as a lawyer.
Your last case was a corruption suspect who was beaten up during interrogation and lost two teeth. Do you approach cases with corruption suspects differently?
Unlike other criminal cases, corruption cases hardly win any public sympathy as there's widespread discontent with officials now. I've represented police officers, some of whom might even have had a role in cracking down on lawyers. But they are all equal to me.
The only difference would be their verdicts are mostly decided before the trial by the provincial party discipline inspection departments, which outrank local courts but are not professional law enforcement officers. The local courts don't have the guts to mess with them.
You have a reputation for tackling judicial injustice without compromise. Has your suspension had an affect on others lawyers doing similar work?
There have always been Chinese lawyers devoted to protecting the legal rights of their clients and protecting the law over the past 30 years. They've just gained more attention now because of the internet. I don't think the suspension of my licence will have any impact on the profession at all. More lawyers of the same kind will fill the gap. But I'm feeling very tired at the moment. I had to rest for six months two years ago under doctor's instructions. I'll also take this year to rest a little. I'm mentally prepared for being kicked out of the profession forever. In that case, I'll try to be a legal consultant for criminal cases after I recover. But, of course, I'm still longing to embrace the profession again.