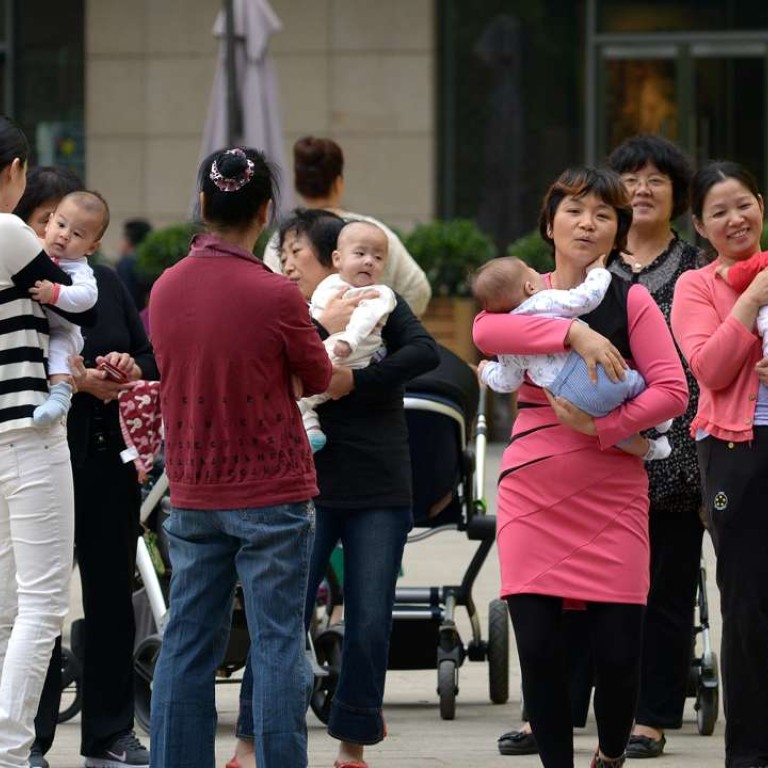 Call for criminal penalties for 'negligent' Chinese parents
Thirteen members of the Chinese People's Political Consultative Conference have proposed making guardians criminally responsible for negligence that results in the injury or death of a child. In raising the proposal, China Democratic League member Li You said 100,000 children were killed in accidents every year and most were the result of negligence by caregivers.
"The harm done to children due to negligence by reckless parents poses a severe social problem and deserves the attention of families, society and the relevant authorities," Chengdu Economic Daily quoted Li as saying.
The proposal was made just days after two children – one aged five and the other two – died after falling from the fourth floor of a Tianjin shopping mall. Their father had been holding them up to a railing to get a view. In January a four-year-old boy drowned in a pool when his mother was looking at her phone in Xian, Shaanxi ­province.
Li said public sympathy tended to be with guardians and they were never held responsible for accidents to children in their care. He said a legal system should be established to hold reckless parents to account for such casualties.
League airs tax plan based on family unit
The Taiwan Democratic Self-Government League is pushing for a "fairer" taxation scheme based on household instead of individual incomes, China Youth Daily reports.
The league's central committee said in a statement that the existing individual income tax system, which has been up and running for more than three decades, did not consider the full financial burden on a whole family or the genuine capacity of an individual to pay tax.
The league proposed taxes be based on family units, a threshold set for taxable incomes, and tax payments be imposed in line with the consumer price index.
An advanced taxation information management system also needed to be set up for tax authorities to share information with banking, public security and customs authorities, the league said.
'Scrap China's two-child policy'
Huang Xihua, a National People's Congress deputy from Guangdong province, has called for the legal age for marriage to be lowered to 18 years and for couples to be allowed to have as many children as they wanted to increase the population, the Southern Metropolis Daily reports.
Huang said it was not enough for the mainland to abandon the one-child policy and let all couples have two children because the number of women of child-bearing age was expected to decline soon. A corresponding fall in the number of births was also expected, Huang said.
Couples should be allowed to decide the number of children they had to ensure the population reached replacement level.
Huang also repeated her proposal from 2012 for the legal age for marriage to be lowered from 22 for men and 20 for women, to protect people in de facto relationships.