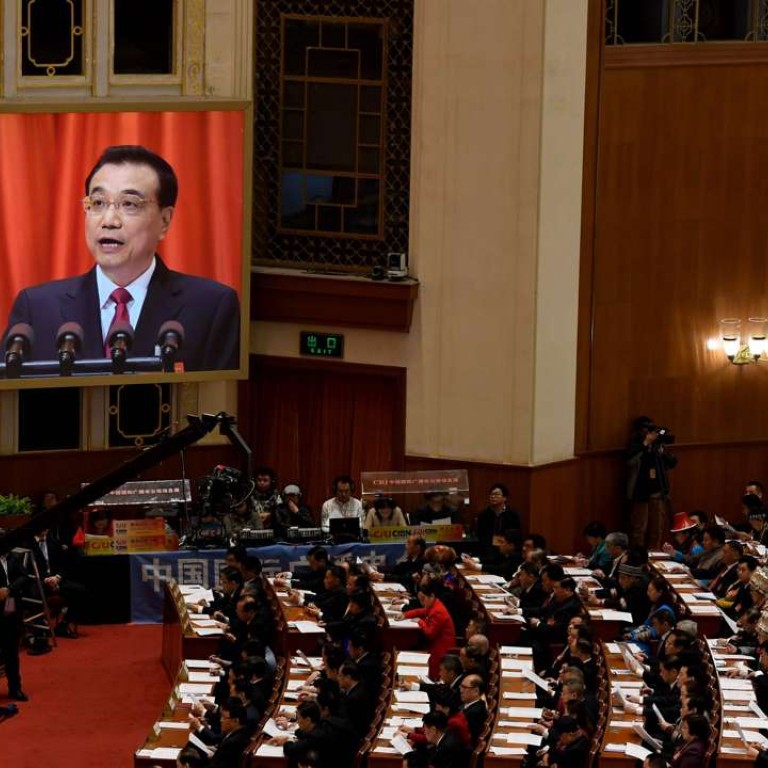 Growth, defence and bringing back blue skies: what Li Keqiang said in his annual work report
China faces "far more complicated and graver situations" both at home and abroad as it steps up economic development and seeks to play a greater international role, Premier Li Keqiang said in his annual report on Sunday.
In his speech delivered at the opening of the annual meeting of the National People's Congress in Beijing, Li spoke about a wide range of issues including border control and defence, China's economic goals, the role of the Chinese currency, calls for Hong Kong independence, as well as Taiwan.
Defence
Li's report pledged to strengthen maritime and air defences as well as border controls amid efforts to safeguard sovereignty and security.
It also highlighted the importance of innovation in defence-related science as Beijing aggressively steps up its military hardware capability.
For the first time, the public version of an annual budget released by the Ministry of Finance at the same time as Li's report did not mention the defence budget, although a spokesman said on Saturday that the budget would be 7 per cent. Delegates said they were told about the military spending in a more detailed version given to them.
Beijing would continue to deepen military reforms while upholding the party's absolute leadership of over the armed forces, the report said.
Li did not specifically spell out China's foreign policy, but said Beijing would continue to contribute to the existing world order and oppose any sort of protectionism.
The statement appeared to be a reference to the resurgence of populism and anti-trade, anti-globalisation sentiments in the United States and Europe.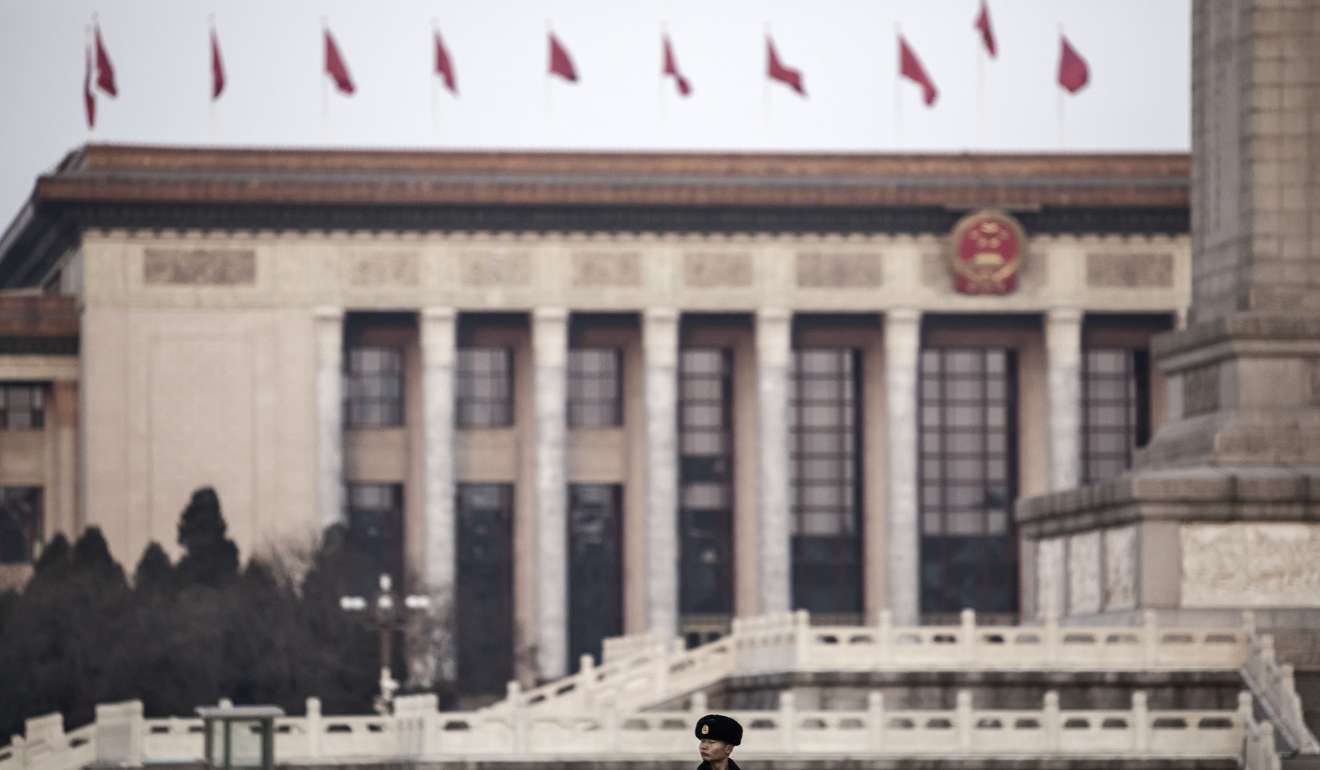 Economic goals and reform
China aims to have its economy to grow about 6.5 per cent this year "or higher if possible in practice", according to the work report.
The target compares with a 6.5 to 7 per cent range in 2016.The 6.5 per cent target is in line with market expectations.
Li also set the inflation target at 3 per cent, unchanged from last year.
China aims to create 11 million new urban jobs this year, more than last year's 10 million.
More efforts would be expended on the so-called supply-side structural reform to deleverage and cut obsolete manufacturing capacity, cutting steel by 50 million tonnes and coal by 150 million tonnes this year.
Xi Jinping as the party's core
In the first major political gathering after President Xi Jinping was elevated to the status of the Communist Party's core leader late last year, Li stressed repeatedly in his speech that his government's top priority in 2017 would be to ensure the success of the upcoming party congress and to rally around Xi's core leadership.
Xi is expected to further consolidate his power in the party congress this autumn.
Among the 17 major tasks Li listed for 2017, he put "follow the leadership of the Party Central Committee with Comrade Xi Jinping at its core" as the first task, together with putting into practise Xi's visions, thinking and principles, among other goals such as economic development and stable growth.
Hong Kong
On Hong Kong, Li pledged to continue to support the Hong Kong government's efforts to promote the people's well-being and ensure the "one country, two systems" principle be applied "without being bent or distorted".
"The notion of Hong Kong independence will lead nowhere," he warned.
He also said China would draw a plan of a city cluster in the Guangdong-Hong Kong-Macau Greater Bay area as a follow-up on the new five-year plan initiative.
Currency
On exchange rate, Li said the government would stick to the market-oriented reform of the yuan's exchange rate and maintain the Chinese currency's importance in the global market.
For the first time in its annual government report, Beijing pledged to ensure the yuan's international status in the global currency market.
"The renminbi exchange rate will be further liberalised, and the currency's stable position in the global monetary system will be maintained," the report said.
But it dropped a sentence stipulating that it would ensure stable yuan values and increase the flexibility of the yuan's exchange rate, which appeared in previous reports.
Taiwan
On cross-strait relations, Li reiterated Beijing's stance on the independence-leaning Taiwanese President Tsai Ing-wen.
"We will resolutely oppose and contain separatist activities for Taiwan independence. We will not tolerate any activity, in any form or name, which attempts to separate from the motherland," he warned, in a veiled reference to Tsai's refusal to acknowledge the 1992 consensus.
The 1992 consensus is an understanding that there is only "one China", but each side can have its own interpretation of what constitutes "China". Beijing has blamed Tsai's refusal to acknowledge the consensus for the suspension of cross-strait communications at all levels.
Blue skies and others
Li also vowed to tackle a slew of economic and social issues, including corruption among officials, persistent smog, widespread water and soil pollution, food safety and rampant production safety accidents.
He said China would cut steel capacity by 50 million tonnes and coal output by more than 150 million tonnes this year as a means to curb overcapacity and bring back unpolluted blue skies.
"Officials who do a poor job in enforcing the law, knowingly allow environmental violations, or respond inadequately to worsening air quality will be held accountable," he said.
"We will make our skies blue again."