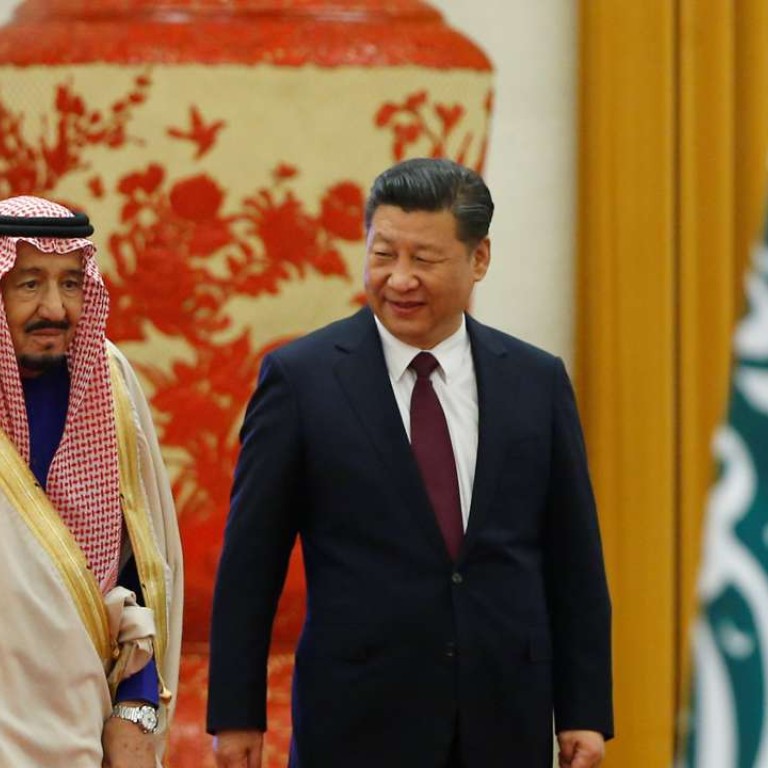 China, Saudi Arabia sign US$65 billion in deals as King Salman starts Beijing visit
The world's largest oil producer seeks to boost sales to world's second-largest oil market
China and Saudi Arabia yesterday signed US$65 billion worth of deals during Saudi King Salman's visit to Beijing, at a time when China is expanding its influence in the Middle East and seeking Riyadh's support for its "One Belt, One Road" trade scheme.
Deputy Foreign Minister Zhang Ming said the agreements involved investment, energy, space and other areas.
A statement posted later on Saudi state news agency SPA said the documents included a plan for the kingdom to participate in China's Chang'e-4 moon mission and a partnership agreement for manufacturing drones.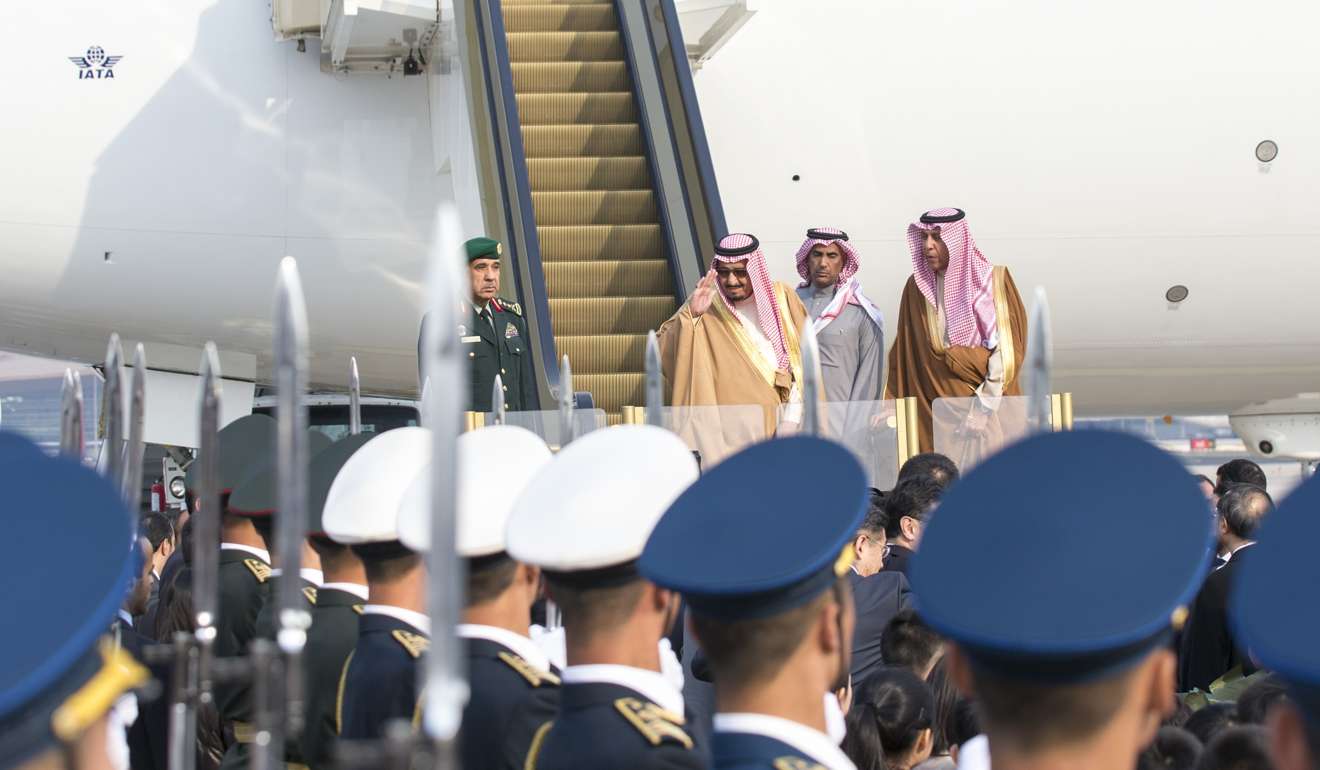 The two leaders also witnessed the signing of agreements in ­energy, culture, education, and technology, according to a statement released by the foreign ­ministry.
President Xi Jinping was quoted in the statement as saying that China welcomed Saudi Arabia as a "global partner" in its belt and road initiative, which aims to boost trade and connectivity among nations from Asia to Africa.
China was a "stable export market" for Saudi Arabia's crude oil, Xi added.
The visit to China came as the Saudi king wrapped up a month-long tour of Asia that took him to Malaysia, Indonesia, Japan and China.
Chinese analysts said the king's Asia tour, topped by his China visit, showed that Riyadh was "looking east" in its diplomacy amid uncertainties under the Donald Trump administration in the US and China's more active approach in the Middle East.
Saudi Arabia was China's ­biggest oil supplier until last year, when it was replaced by Russia.
Despite its reliance on the ­region for oil, China has traditionally limited its participation in the Middle East.
Beijing's recent decision to side with Russia in vetoing a UN resolution on Syria sanctions has put the spotlight on Beijing's role in trying to end Syria's six years of civil war, where Saudi Arabia has been supporting rebel groups that are fighting Syrian President ­Bashar al-Assad .
"There is a need for Saudi Arabia to shift its focus to Asia, as Trump's Middle East policy has yet to take shape," said Li Guofu, a Middle East specialist with the China Institute of International Studies.
Li said Saudi Arabia would still rely on the US for security, but that Riyadh had realised that it could no longer "put all of its eggs in one basket".
Additional reporting by Reuters
This article appeared in the South China Morning Post print edition as: China and Saudi Arabia sign US$65b in deals