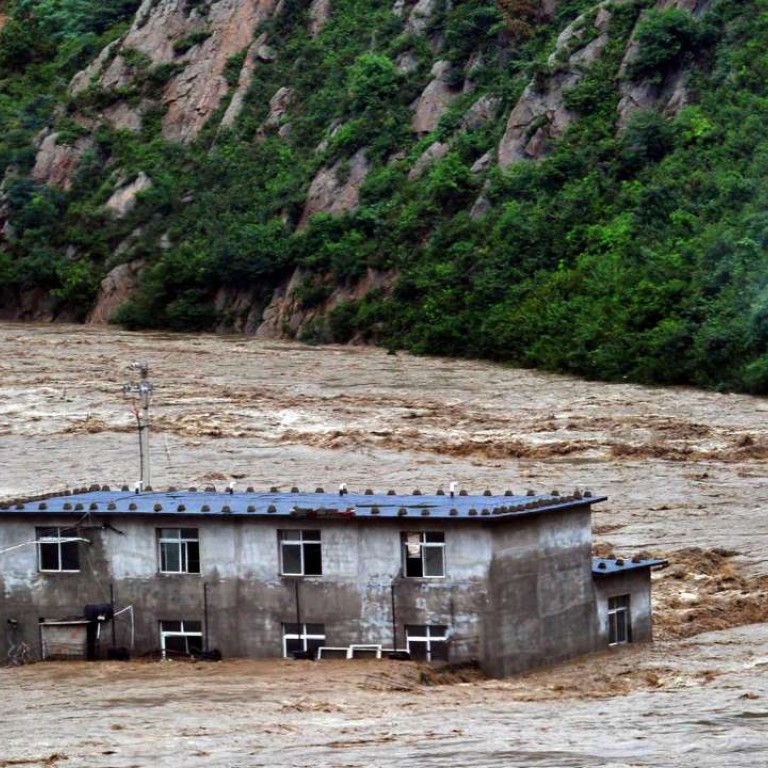 Chinese local governments admit to major cover-up of 2012 flood deaths
Cities that administered devastated counties confirm local governments underreported numbers of dead or missing
Two municipal governments in northeastern China have admitted that counties under their jurisdiction had covered up dozens of deaths during a flood nearly five years ago, marking a rare official admission of cover-up since Beijing admitted coverup in the early days of the Sars epidemic in 2003.
Authorities of Liaoyang and Anshan, two prefectural level cities in Liaoning province, publicly admitted that the previously released death tolls were deliberately underreported, but did not provide updated numbers.
The Liaoyang municipal government said in a statement on Wednesday that an initial report by one of of its counties that there had been no casualties in a flood in August 2012 was not true and there had been a "concealment". State-run China National Radio reported on March 28 that at least seven people died or went missing in Liaoyang during the flood.
The neighbouring Anshan government said in December 2016 that the initial report of five deaths in the same 2012 flood was an underestimation. But the Anshan government also did not give an updated toll. CNR reported on in December 2016 that at least 38 people died in the flood.
Covering up death tolls from natural or man-made disasters was a common practice in the early days of communist rule in the mainland, and to this day the actual toll of how many people starved to death in the 1959-1961 famine following the Great Leap Forward movement remains controversial.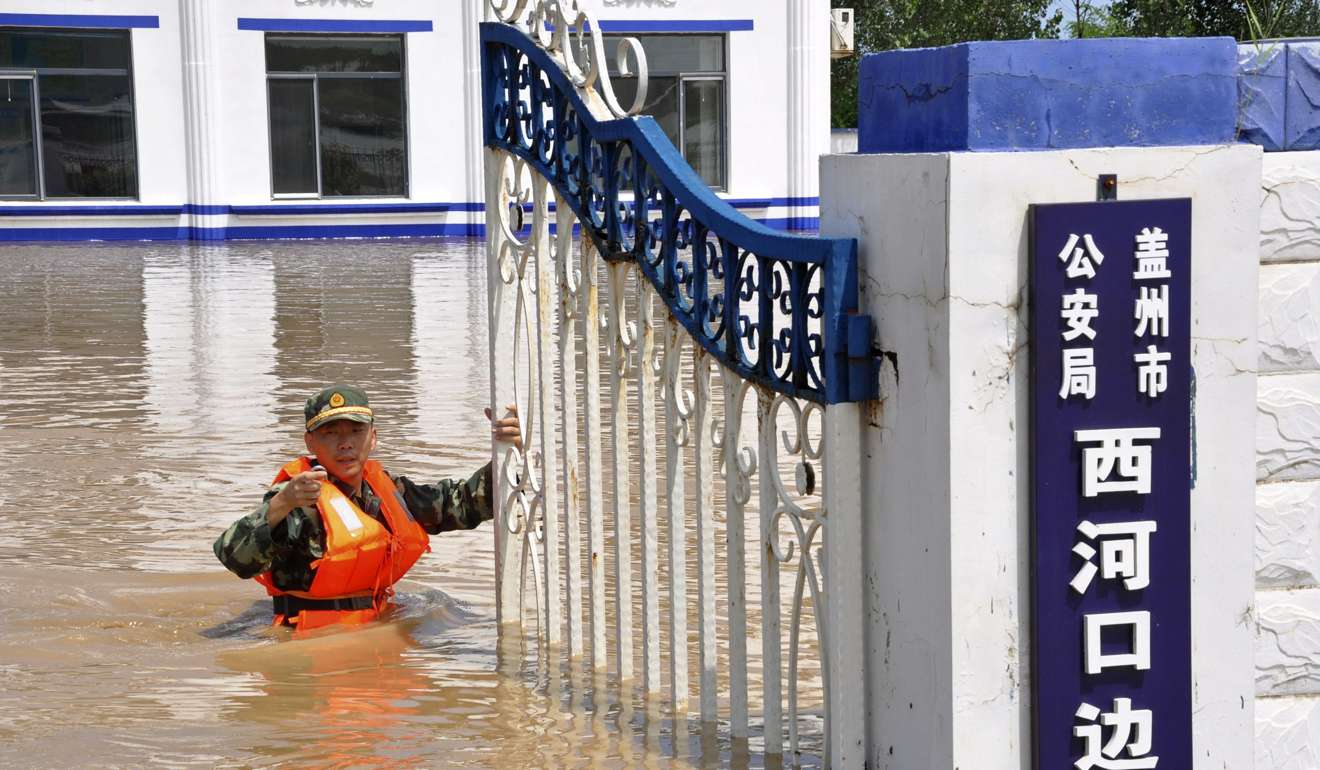 The Chinese government has become more transparent about casualties, especially after the 2003 Sars epidemic. China sacked its then health minister Zhang Wenkang and Beijing mayor Meng Xuenong for covering up the outbreak.
This new transparency, however, has not filtered down to the local level where officials still tend to underreport or cover up death tolls because their career prospects could be hampered by large numbers of casualties in natural disaster or accidents.
When severe floods struck Xiuyan county in August 2012, county officials reported only five deaths and three missing. A post praising their "orderly disaster relief work" was published on the Anshan government website.
Local villagers began petitioning state media in Beijing with their own, more extensive list of flood victims, including their names, ages, gender and addresses, according to the CNR report.
Meanwhile, Zhao Lianhua, a villager from Liaoyang county told CNR that her husband was killed in the 2012 flood but the local government provided no assistance to her.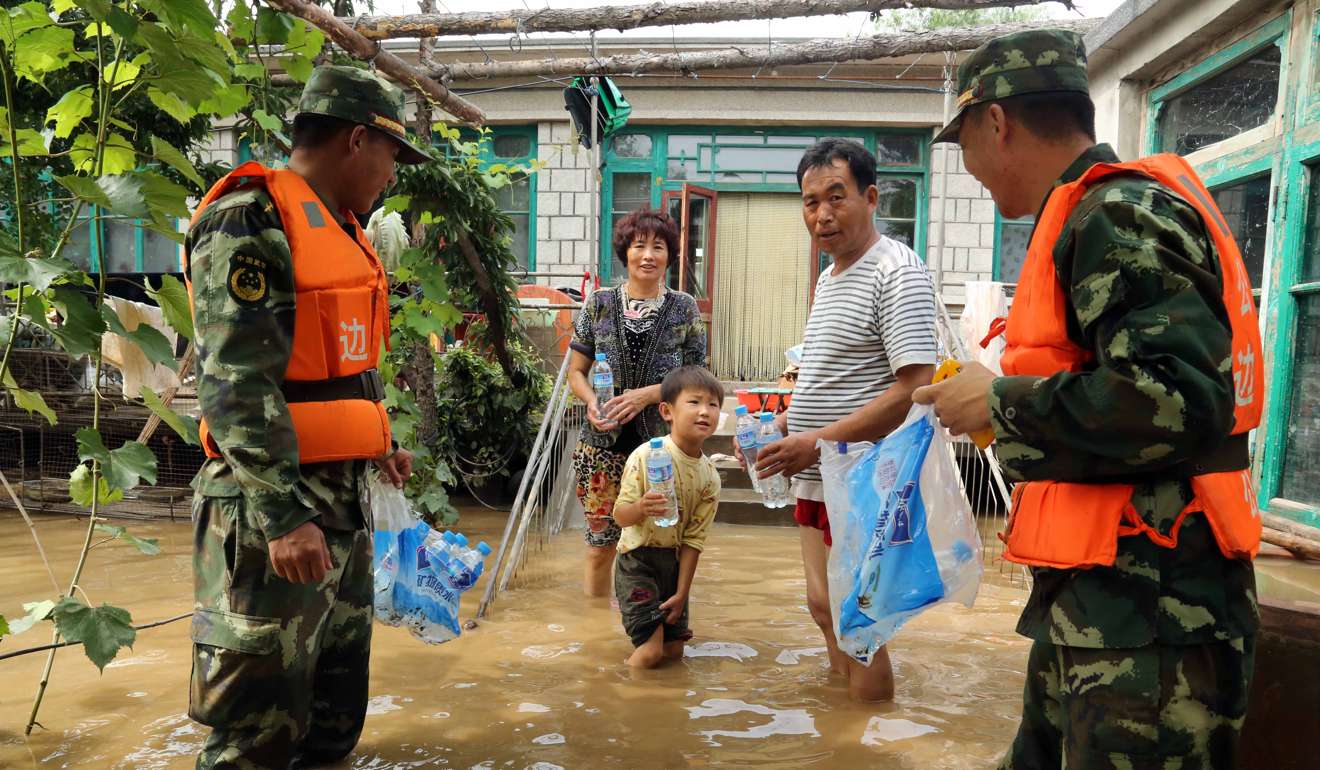 The Liaoyang municipal government boasted of its disaster relief measures, reposting an article from the official Liaoning Daily in 2012, which said there were "no deaths, and no-one went missing".
"The well-prepared people in Liaoyang county created a miracle, "the report added.
Another report in the newspaper said Liaoyang had evacuated more than 50,000 people and rescued 37. "No one was killed or injured and property damage was minimised, so the first fight against the flood was successful," the article said.
In the short statements admitting covering up, neither Anshan nor Liaoyang named any officials, although both pledged to investigate and to hold those responsible accountable.
The province of Liaoning is noted for other instances of official dishonesty. In September, the central government revealed details of an unprecedented election fraud that ground the operations of the provincial legislature to a halt and forced the dismissal of 45 national lawmakers.
In January, the province confirmed long-standing suspicions that some of its economic data, including fiscal revenue, was faked between 2011 and 2014.