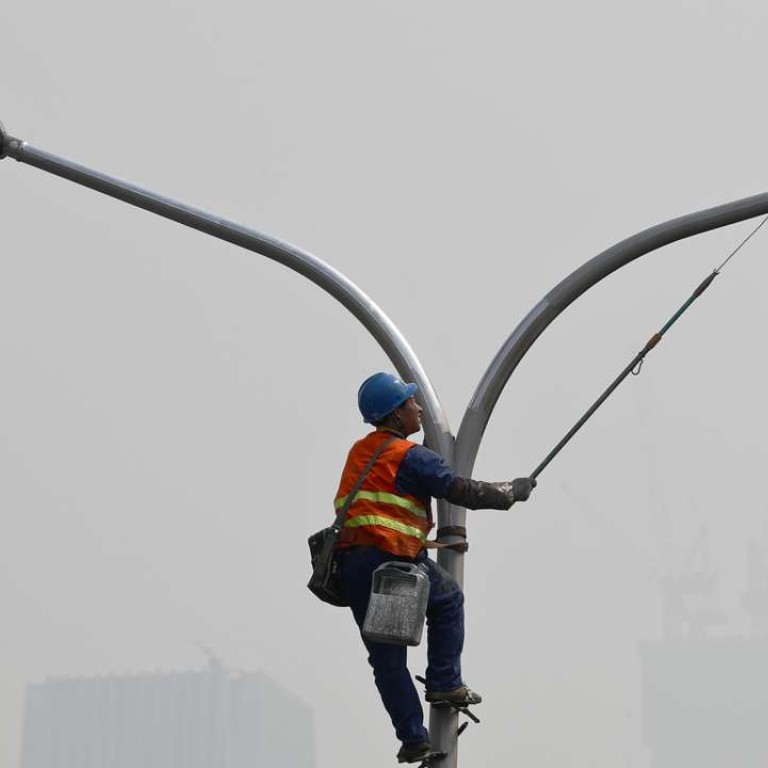 China vows fresh smog crackdown as toxic air shrouds capital
Officials promise to deliver plans to resolve problem to environment ministry within 20 days
China's smoggiest cities have pledged to ramp up the battle on pollution after air quality deteriorated in the first few months of this year, the China Daily reported on Monday, as smog blanketed the capital, Beijing, and the surrounding region.
Top officials from seven districts in Beijing, Tianjin and cities in Hebei and Shanxi provinces were scolded at the weekend by the environmental watchdog for lax control of pollution this year, the paper said.
The officials promised to submit plans to the Ministry of Environmental Protection to resolve the problem within 20 days, it said. In the first quarter, air quality deteriorated in the districts and cities, according to the ministry.
The news came as toxic smog blanketed the capital and surrounding cities on Monday, forcing some to issue an orange alert, the second-highest level after red, as pollution reached hazardous levels.
On Saturday, Hebei, the northern province that was home to six of China's 10 smoggiest cities in the first two months of 2017, said it would take more action to shut "backward" coal-fired power plants, promote new energy vehicles and shift industries.
The province is on the front line of a three-year "war on pollution", and has already promised to slash coal consumption and close inefficient industrial plants.
The ministry's weekend warning followed a month-long inspection that turned up severe violations, such as poor adherence to restrictions on smoggy days, said Liu Changgen, its head of inspections, according to the report.
Gao Nan, head of Zhaoxian county, said the area would invest 1.3 billion yuan (US$188.7 million or HK$1.47 billion) to build a road to divert diesel vehicles from downtown areas.
The ministry would make random checks in April to ensure air pollution measures were being followed, the report said.
China's "war on pollution" aims to reverse the damage done to its skies, soil and water after decades of untrammelled economic growth.
On Monday, an orange alert was in effect in Tianjin, Tangshan and Langfang in Hebei province and Puyang and Anyang in central Henan, state news agency Xinhua said.
The orange alert means the air quality index, a measure of air pollutants, is forecast to exceed 150 for three consecutive days.
In Beijing, where the authorities issued a yellow alert, the AQI reading was 264, the city's environmental protection agency said.
This article appeared in the South China Morning Post print edition as: Cities vow renewed effort to tackle smog