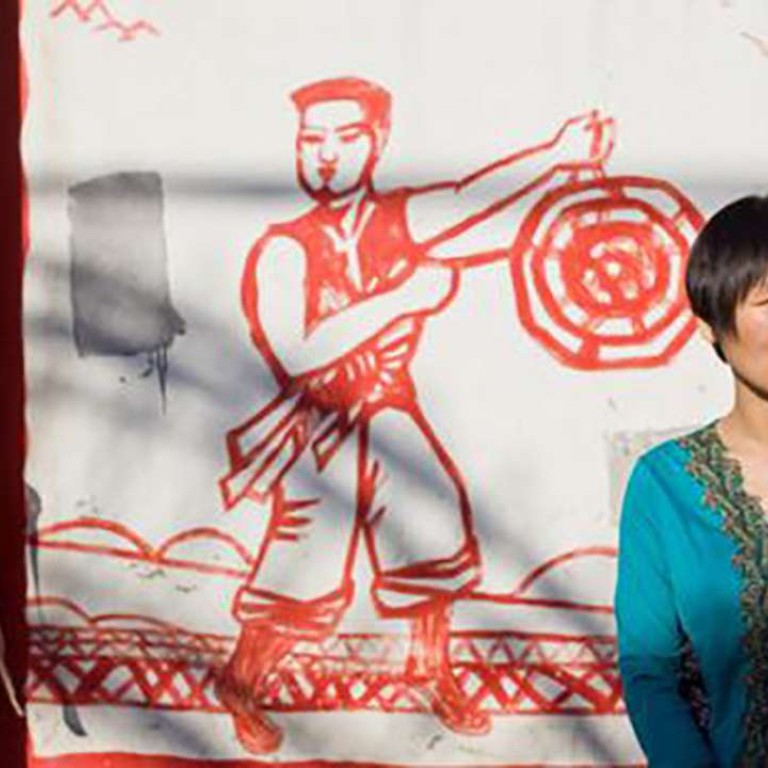 How a domestic helper's tale of hardship made her China's hottest writer
Fan Yusu was for decades one of the faceless millions of migrant workers who fell through the cracks in China's rapid state-led urbanisation. She left her village in central Hubei province to take odd jobs in Beijing as a domestic helper or cleaner, living in a rented eight-square-metre room without running water, struggling to raise two daughters as a divorced mother.
Fan, 44, decided to write down her life experiences in an autobiographical essay, I am Fan Yusu, which she posted on a social media literary site last Monday. Within 24 hours, it was shared more than 100,000 times and received more than 20,000 comments. Overnight, Fan became China's most sought-after writer.
During a visit to her home in a run-down area about 30km from central Beijing, at least 20 journalists and publishers were waiting at her locked door.
One villager said Fan had gone into hiding because she felt overwhelmed by the visitors and the attention her article had generated.
Fan lives in a poor area which is home to about 30,000 migrant workers in the capital.
The day the South China Morning Post visited the area was thick with dust among the makeshift homes and the din of aircraft overhead from the nearby airport.
Fan's 7,000 word essay chronicles her experiences over the last three decades, detailing how a rural woman's life was shaped amid massive social and economic change in China. Her story also raises thorny issues, from the widening gap between rich and poor and the urban-rural divide, to the violent seizure of farmland to make way for development.
"My life is like a book that's unbearable to read – fate has made the bookbinding very messy," she wrote.
Fan comes from a village near Xiangyang in Hubei province and started to work as a teacher at the local village school when she was 12.
"I couldn't endure the dull life in the countryside, like watching the sky above from the bottom of a well. So I came to Beijing. I wanted to see the big world," she wrote.
She met a man, married him and had two daughters, but her husband often got drunk and beat her. Finally she could take no more and ran back to her rural village, but her brothers would not allow her to settle because "a married daughter is no longer a member of her parents' family".
She returned to Beijing and worked as a nanny in a rich house, leaving her two daughters at a nursery.
The owner of the home was a tycoon on the Hurun Rich list and had bought the property for his mistress, who was 25 years younger and gave him two illegitimate children. Fan's job was looking after a three-month old baby girl.
"She lived like a concubine in an ancient imperial court," Fan wrote of the mistress. "She has to please her master without dignity; she had to lower herself down to beg for food."
Fan wrote of her pain in leaving her own children.
"I often had to wake up at midnight to look after the baby girl ... and at those moments I couldn't help but miss my own daughters," she wrote. "At nights, without their mother sleeping beside them, would they have nightmares? Would they weep? I often cried. Luckily it was often midnight and nobody noticed.
"Anyone who has petted a cat or dog understands what animals will do to protect their offspring. All women who have to leave their children behind live with their hearts bleeding," she wrote.
Fan's essay touches on the difficulties in her life, but without self pity.
Her writing has a quiet strength and dignity, along with occasional humour and resolve to pursue a better life.
Describing her illiterate mother in a rural village, Fan wrote: "My mother was elected head of village women affairs in 1950 and stayed in power for 40 years, exceeding the amount of time Saddam Hussein and Muammar Gaddafi reigned."
At the age of 81, her mother went to the local government protesting against the seizure of land without sufficient compensation. Her mother's arm was dislocated during a tussle with officials, but she felt fortunate because younger protesters suffered more serious injuries at the hands of government staff, Fan wrote.
Fan criticised China's state policies that ban migrant workers' children from attending local public schools. "Oh, the damned education ministry, who made these policies to hurt the children of migrant workers?" she wrote.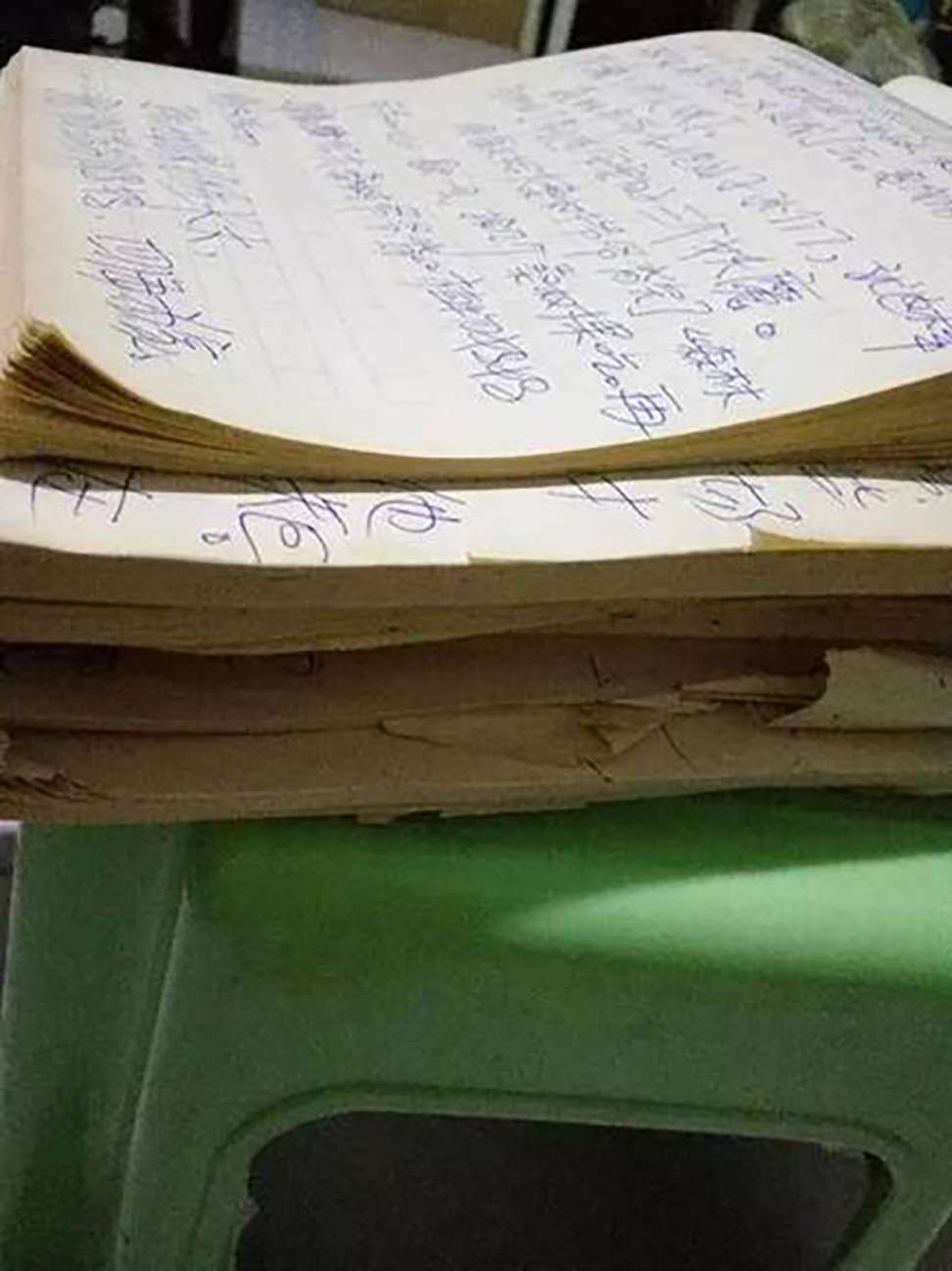 Fan said her two daughters must effectively educate themselves to avoid the fate of "becoming a screw in the world's factory or a soulless terracotta warrior on an assembly line".
After her daughters learned to read from subtitles in television, Fan said she had bought 500 kg of books secondhand for them to read. Her elder daughter started to take odd jobs at the age of 14, but is now a "white-collar worker with annual income of 90,000 yuan [US$13,000]".
Fan wrote that despite the difficulties she has encountered she tries to pass on "love and dignity" to the disadvantaged.
"On the streets of Beijing, I hug every disabled homeless person, I hug every mentally ill person. I pass on the love I got from my mother and I reward her love with my love to others," she wrote.
Her article has won the hearts of many readers on WeChat, China's social media platform with about 800 million users.
"The work is smoothly penned, very touching and free of sensation. The family history is written with the dignity of a rural woman. It's well worth reading, crying and laughing over the essay," one internet user commented.
Fan's essay was even reviewed by the Communist Party mouthpiece the People's Daily, despite some of its criticisms of the system. "We must not ignore the personal suffering and social problems depicted in the essay, such as education for children of migrant workers and compensation for farming land," the reviewer wrote.
Fan told the Beijing Youth Daily that she was not a writer, but made her living by "working as a coolie". However, she had a story to tell, she said.
"If by living one means eating, simple people like me can survive by eating sweet potato, but what is the meaning of living without thinking of one's soul? You've got to have a dream. Like a traveller who sees light far ahead, you feel happy."
This article appeared in the South China Morning Post print edition as: a new voice of China's faceless millions