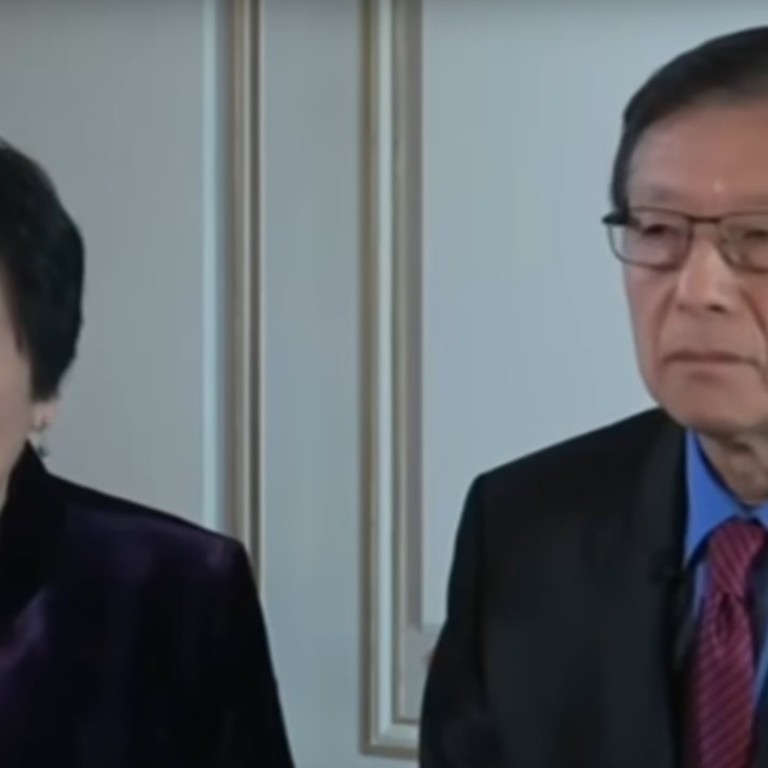 Staff suspended at Voice of America after interview with fugitive tycoon Guo Wengui
Broadcaster says decision based on journalistic principles – not pressure from the US or China
A group of journalists at US ­government-funded broadcaster Voice of America (VOA) had been suspended after they were ­involved in an interview with ­Chinese fugitive tycoon Guo Wengui last month, one of the ­reporters said on Tuesday.
Mandarin service host Dong Fang said on Twitter that the ­measure against him was part of an unspecified investigation.
In a written reply to the South China Morning Post, the broadcaster confirmed the suspension of VOA Mandarin service chief ­Sasha Gong Xiaoxia and four ­other Mandarin service employees over the interview, but denied it had anything to do with the US or Chinese governments.
It said the decisions were "based on the journalistic principles of verification, balance and fairness that are standard industry practice and apply universally to all VOA services".
"There was no input whatsoever from the US government ... Pressure from the Chinese government played no role in any decision-making," it said.
The move came after Dong and Gong wrote on the broadcaster's website on Sunday that the interview with Guo on April 19 had been cut short under pressure from VOA management.
Their account contradicts the US broadcaster's explanation at the time, which attributed the ­abrupt end to the interview to a "miscommunication" and said further content from the interview would be available on social media "in coming days".
Dong said on his Twitter account on Tuesday: "[I] was just notified by our supervisor that I will be suspended from my job from tomorrow.
"I will be subject to investigation, [suspension] duration undecided until the investigation is completed," he wrote.
"All key members of the team that interviewed Guo have been suspended. "
VOA said the decision to suspend the journalists was made by a group of senior VOA leaders led by director Amanda Bennett and including deputy director Sandy Sugawara, language programme director Kelu Chao, and East Asia division director Norm Goodman. But it did not give details about what the inquiry was about.
VOA spokeswoman Bridget Serchak said she had no information on why further segments of the Guo interview had not been aired or whether they would be.
Guo is a property tycoon ­wanted on corruption charges by the Chinese authorities.
He left China in 2013 and is ­believed to be mostly based in the United States.
Guo's interview with VOA ­attracted much attention after he claimed to have evidence of ­corruption at high levels of the Communist Party. The broadcaster had said the internet live-stream of Guo's interview would last for three hours, but it was cut after it aired for barely over an hour.
During the interview, Dong said the Chinese foreign ministry had summoned one of the broadcaster's Beijing correspondents ahead of the programme going to air. Hours before it took place, Beijing confirmed it had requested that Interpol issue a "red notice" for Guo's arrest.
Scott Stearns, managing editor of the VOA Africa division, will be the acting Mandarin service chief until further notice.
Additional reporting by Robert Delaney
This article appeared in the South China Morning Post print edition as: VOA suspends journalists over interview with fugitive tycoon