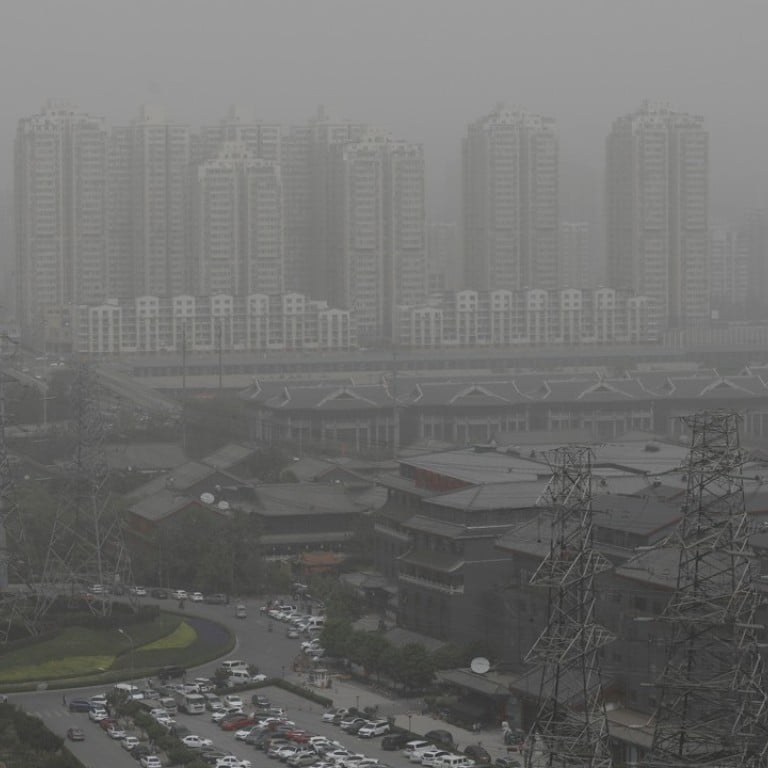 Over 50 Beijing flights cancelled or delayed as sandstorms hit northern China
Air quality at hazardous levels and visibility has plummeted in the capital and its surrounding areas
Air traffic in Beijing was affected on Thursday as dust and sandstorms enveloped a swathe of northern China, dragging down air quality and visibility and prompting warnings for children and elderly people to stay indoors.
Sand and dust, originating from Mongolia and Inner Mongolia, was first blown into Beijing on Wednesday afternoon. It has since affected an area of up to 1.63 million square kilometres, according to the National Meteorological Centre.
Beijing government data showed the average readings of PM2.5, the small particles in the air most harmful to health, had risen to 630 micrograms per cubic metre in parts of the city by Thursday morning. The World Health Organisation recommends concentrations of just 10 micrograms.
Throughout Beijing, levels of PM10 – larger particles in the air harmful to health – surged over 1,500mcg per cubic metre at 8am, according to the Beijing Municipal Environmental Monitoring Centre. In the capital's northwestern, southeastern and southwestern parts, PM10 levels were more than 2,000mcg per cubic metre.
Beijing's air quality index was at 905, a hazardous level, in the afternoon.
At the Beijing international airport, 15 flights were cancelled and more than 40 delayed due to the extreme weather, the Beijing Times reported.
Weather forecasters issued a blue alert for sandstorms across the north, to remain in place until Friday. China has a four-colour system for severe weather, with red the most serious, followed by orange, yellow and blue.
Other provinces and regions including Hebei, parts of Xinjiang, Gansu, Ningxia, Shaanxi, Shanxi, Jilin and Heilongjiang will also be hit by the dust and sandstorms.
Central and western areas of Inner Mongolia will suffer from a particularly heavy sandstorm.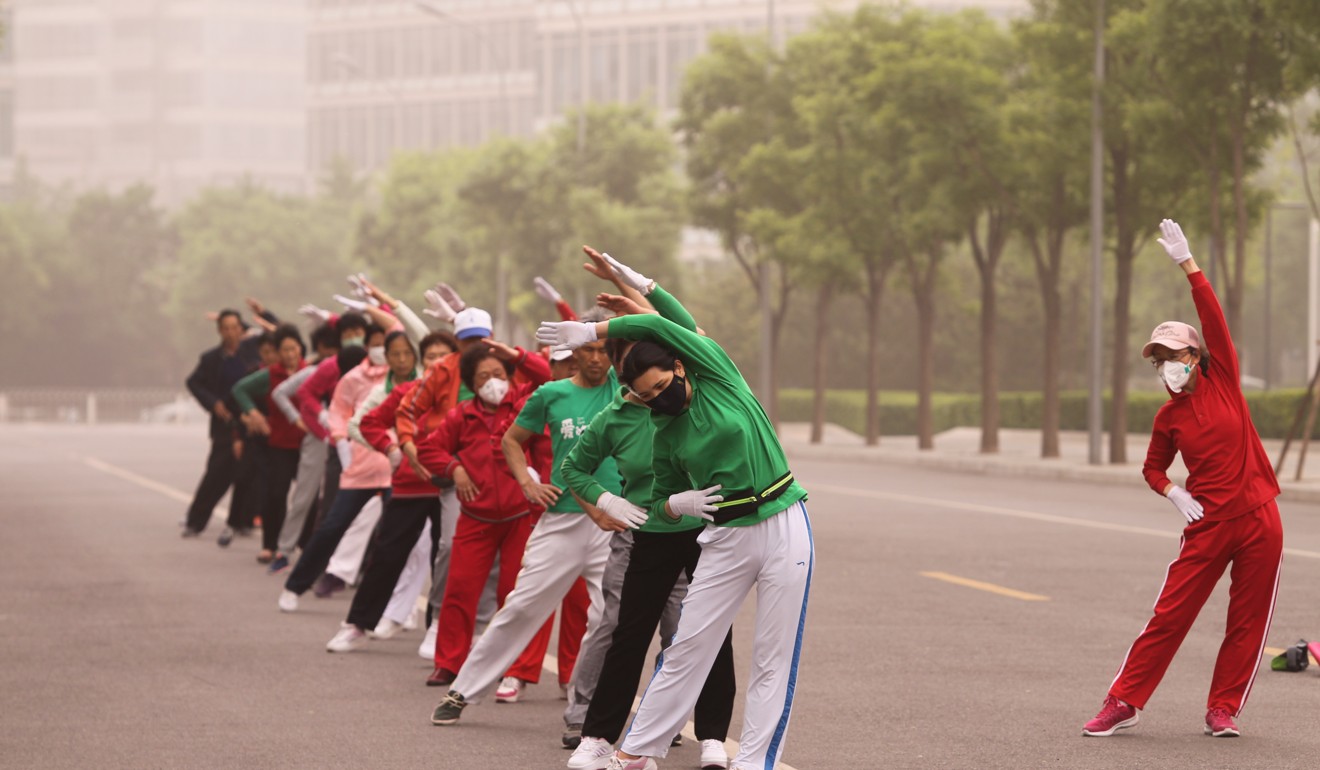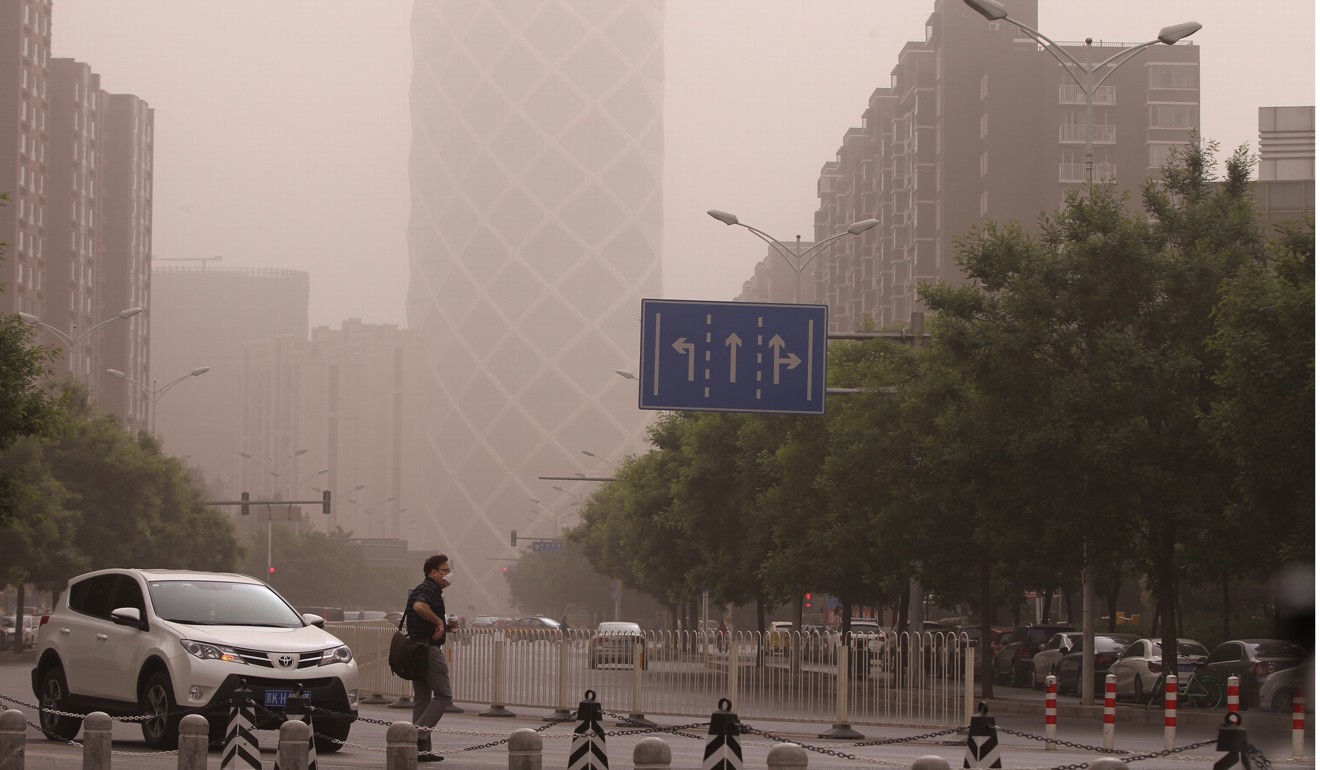 The sand and dust mainly came from the midwestern part of Inner Mongolia and its neighbouring country Mongolia, Beijing Meteorological Service official Guo Jianxin told the
Legal Evening News.
The sandstorms would continue throughout the day, at similar strength as those in Beijing, but was likely to weaken in the evening, he said.
In response to speculation, the National Environmental Monitoring Centre said on its WeChat account that the poor air quality from the dust and sandstorms were not related to smoke generated by the massive forest fire in Inner Mongolia's Daxing'anling that firefighters had been battling since earlier this week.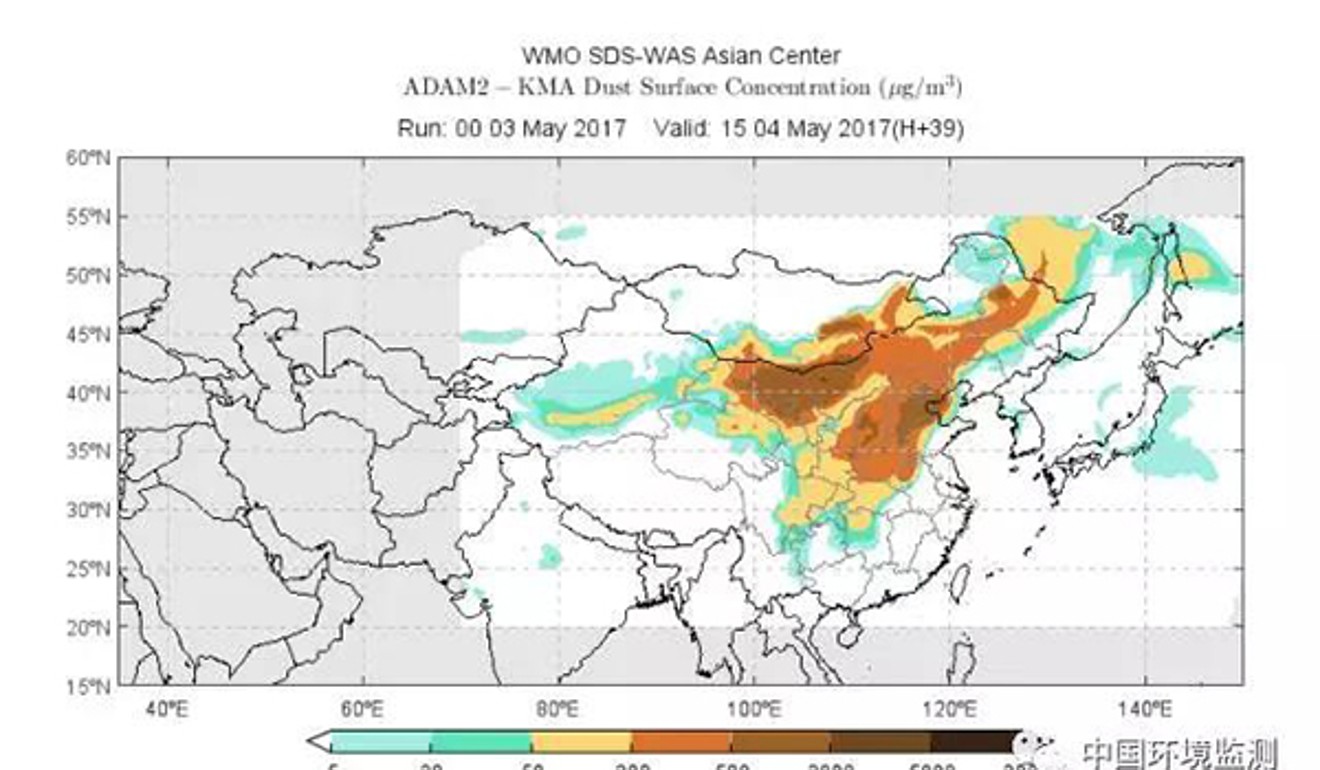 The storms were expected to move southwards on Friday, aided by a strong north wind, the centre said. Some parts of southern China would also be plagued with severe air pollution over the weekend, it added.
The authorities reminded drivers to be extra cautious on the roads as the storms affected visibility. They also recommended people wear a mask when going outdoors.
Spring is northern China's dust and sandstorm season when winds whip across the vast Gobi Desert picking up fine sand and dust particles, dumping them along a belt of heavily populated land further south.
Additional reporting by Reuters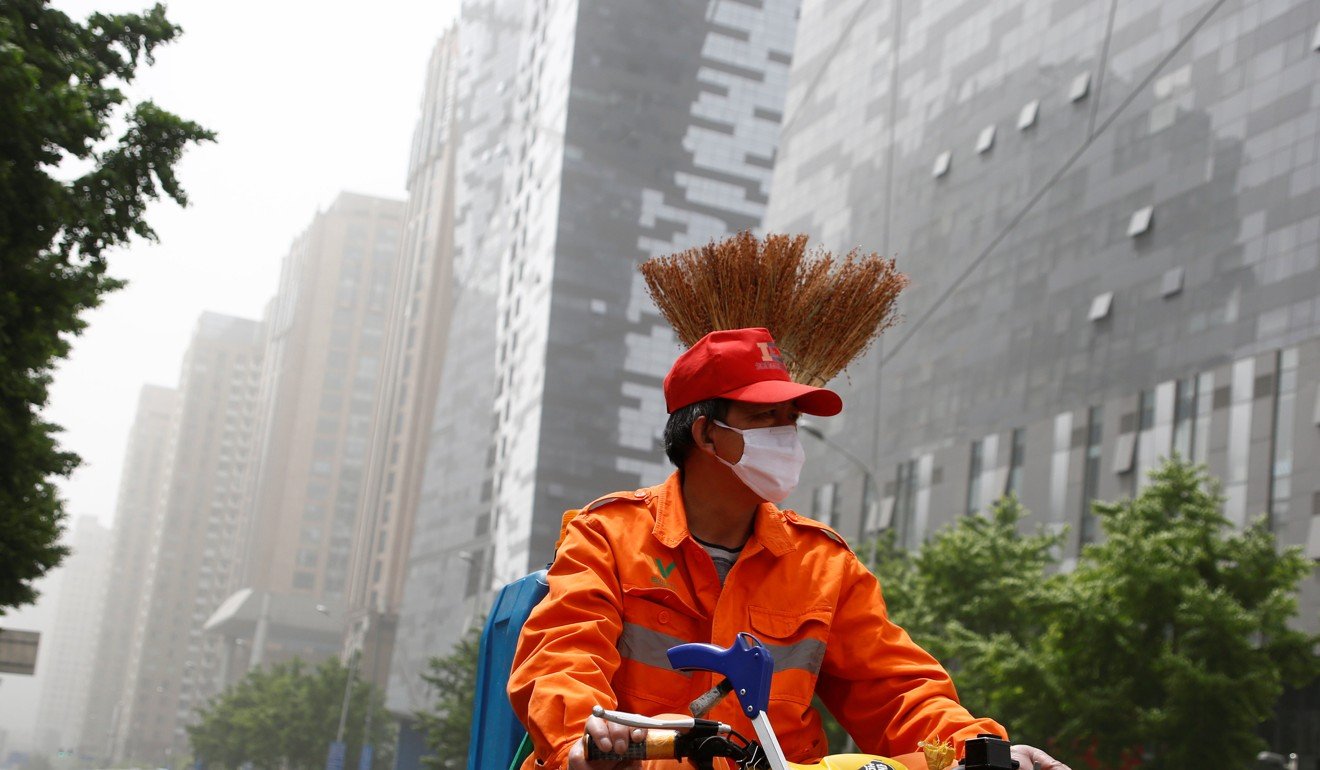 This article appeared in the South China Morning Post print edition as: Residents grit their teeth as sandstorms Bite