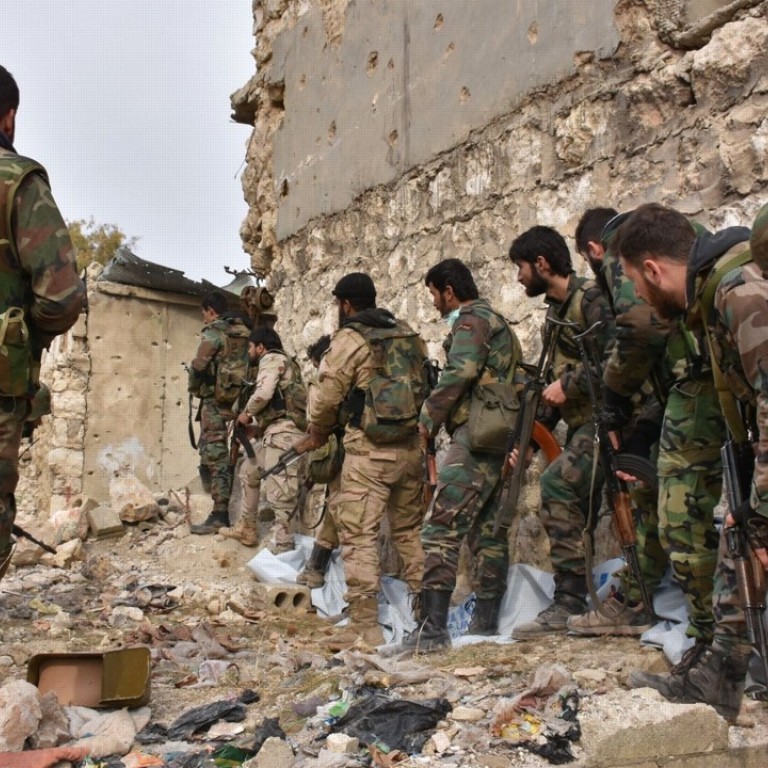 Syria says up to 5,000 Chinese Uygurs are fighting with rebels
Ambassador to China says some of the Uygurs are battling alongside Islamic State
Up to 5,000 ethnic Uygurs from China's far western region of Xinjiang are fighting in various militant groups in Syria, the Syrian ambassador to China said on Monday, adding that Beijing should be extremely concerned about the development.
Beijing is worried that Uygurs, a mostly Muslim people who speak a Turkic language, have gone to Syria and Iraq to fight for militants there, having travelled illegally via Southeast Asia and Turkey.
Islamic State (IS) claimed responsibility for the killing of a Chinese hostage in 2015, highlighting Beijing's concern about Uygurs it says are fighting in the Middle East.
Hundreds of people have been killed in Xinjiang in the past few years, most in unrest between Uygurs and ethnic majority Han. The government blames the unrest on Islamist militants who want a separate state called East Turkestan.
Syria's ambassador in Beijing, Imad Moustapha, said on the sidelines of a business forum that while some of the Uygurs were fighting with IS, most were battling "under their own banner" to promote their separatist cause.
"Our estimated numbers, because of the numbers we fight against, we kill, we capture, we wound, would be around 4-5,000 Xinjiang jihadis," he said. "China as well as every other country should be extremely concerned."
Beijing has never given a number for how many Uygurs it believes are fighting in the Middle East, but has repeatedly warned they pose a serious threat to China. It is not possible to independently verify the number of Uygurs in Syria.
Rights groups and Uygur exiles say many Uygurs have fled to Turkey simply to escape Beijing's repression at home, accusations Beijing denies.
Moustapha said that unlike Western countries, China did not choose favourites among rebel groups, and that China and Syria were cooperating to fight the threat.
"They don't send a mixed message," he said, referring to China.
"They understand the true nature of the ultra-Islamic jihadist doctrine of these groups. Yes, we do exchange information and a little bit more than information regarding these terrorist groups," he said, without elaborating.
Syrian President Bashar al-Assad, in an interview with Hong Kong-based Phoenix Television in March, praised the "crucial cooperation" between Syria and Chinese intelligence against Uygur militants. He said ties with China were "on the rise".
Syria is trying to woo back Chinese investment, with a group of about 30 Syrian businessman meeting about 100 Chinese representatives over two days in Beijing.
Moustapha said he would be attending next week's summit on China's new Silk Road plan, which aims to expand links between Asia, Africa and Europe underpinned by billions of dollars in infrastructure investment.
Aboud Sarrouf, chairman of the Sarrouf Group and a member of the Syria-China Business Council, said they were hoping to get Chinese investment to help repair war-damaged infrastructure.
"They are preparing and waiting for the right time. They are a little bit reluctant and hesitating," he said, referring to Chinese companies.
"But we're coming here to start preparing the foundation."
Syria may have difficulty encouraging Chinese companies to return.
Paul Liu, chief executive of Chinese steel firm Sino Sources, said he wanted to hear about opportunities in Syria but was concerned about security.
"If the government thinks things are not dependable, then we'll first plan and then execute later," Liu said.