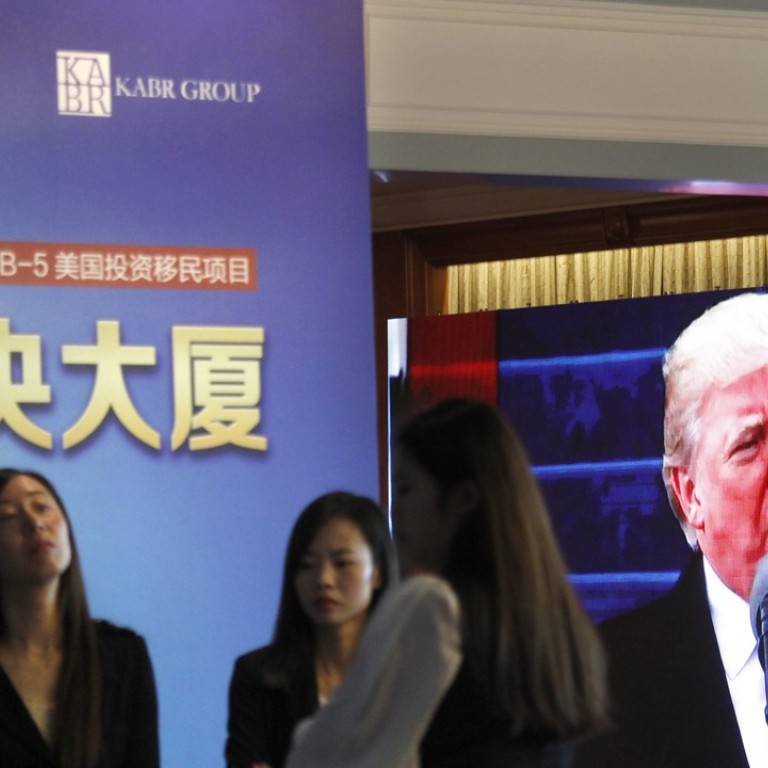 Why Chinese are spending US$24 billion to buy the right to live overseas
US EB-5 residence-for-investment visas the first choice for the wealthy concerned about education, pollution, stressed lifestyles and insecurity at home, but risks of fraud dog the programme
When the sister of President Donald Trump's son-in-law Jared Kushner promoted investment in her family's new skyscraper from a Beijing hotel ballroom stage earlier this month, she was also pitching a controversial American visa programme that has proved to be irresistible to tens of thousands of Chinese.
More than 100,000 Chinese have poured at least US$24 billion in the last decade into "golden visa" programmes across the world that offer residence in exchange for investment. Nowhere is Chinese demand greater than for visas for the United States, which has earned at least US$7.7 billion and issued more than 40,000 visas to Chinese investors and their families in the past decade.
China's "golden visa" investors are part of a wave characterised not by poverty, persecution or war, but by people with steady jobs and homes who are pursuing happiness that has eluded them in their homeland.
They are a reflection of how China's rise has catapulted tens of millions of families into the middle class, and at the same time shows how such people are increasingly becoming restless as cities remain choked by smog, home prices multiply and schools impose ever-greater pressure on children. They also feel insecure about being able to protect their property and savings.
They are people like Jenny Liu, a doctoral student in the coastal city of Nanjing, who sold her apartment two years ago and moved in with her parents. She used the money from the sale to invest US$500,000 in a hotel project in the United States. If the project creates enough jobs in two years, she will get a prized green card and a pathway for a less stressful education for her 9-year-old son.
"My son has a lot of homework to do every day, but I don't think he has learned a lot from school," Liu said. "I hope he can actually pick up some useful knowledge or skills rather than only learn how to pass tests."
Key to their spending power is China's property boom. Real estate prices in China's largest cities have more than tripled in the last decade, with prices in Beijing rising by an average of 25 per cent a year during that time. Since late 2015 alone, Beijing's home prices have jumped 63 per cent, making a 1,300 sq ft apartment worth more than US$1 million.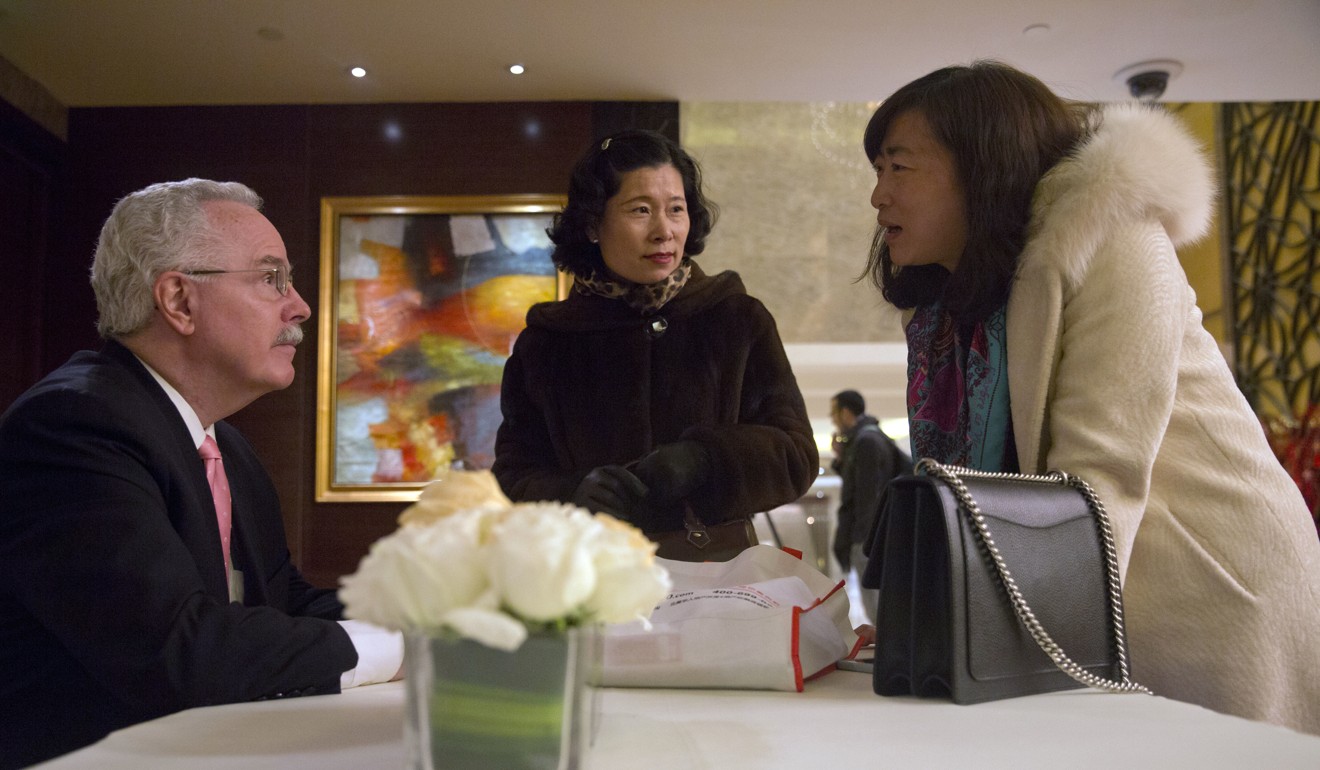 A family that gained ownership of an ordinary apartment more than a decade ago can now sell it for the price of a "golden visa." And as their dissatisfaction with China's problems grows, more families are choosing to do so.
The visa of choice is the United States' EB-5 programme, which gives green cards to anyone who invests US$500,000 in a business that creates or saves at least 10 jobs. But Portugal has drawn US$1.7 billion over four years from Chinese investors willing to buy property to support its faltering real estate market. Spain and Greece offer similar programmes. Chinese have bought the most visas in all three countries.
In the US the EB-5 programme has been heavily criticised by government watchdogs and targeted by lawmakers of both parties in Congress, who say it promotes fraud and helps developers building megaprojects more than struggling communities. Federal regulators have linked the EB-5 visa programme to fraud cases involving more than US$1 billion in investment in the last four years.
Many Chinese are well aware of the risks involved, but invest anyway.
Du Juan attended a seminar in Beijing held by an investment group pitching ski resorts and other projects. Her primary focus is getting her 10-year-old daughter enrolled soon in an American school.
"I don't worry about the US$500,000, but I worry about the loss of time," Du said. "I am afraid that we'll be unable to get the visa when we need it."
Defenders of EB-5, meanwhile, say it creates jobs and provides vital funding for projects across the US, from massive developments in New York to hotels, restaurants and small businesses in the Midwest and on the West Coast.
The money from Chinese investors goes into government bonds, businesses, mountain ski resorts, new schools and real estate projects, and recently into One Journal Square, a New Jersey tower project planned by the Kushner family that would be partially funded through EB-5 investment.
The connection with the Kushners has proved controversial: the presentation included a photo of Trump and vague promises that the project had "government support" and was "founded by celebrity developers."
The White House said Kushner would follow conflict of interest policies and that Trump and Congress would review "all the various visa programmes" in due course.
AP obtained data from officials in 13 countries on how many Chinese have used their investor programmes since 2007. To estimate money spent, AP multiplied the numbers of Chinese investors in each country by the minimum investment required, making the figures for each country an underestimate.