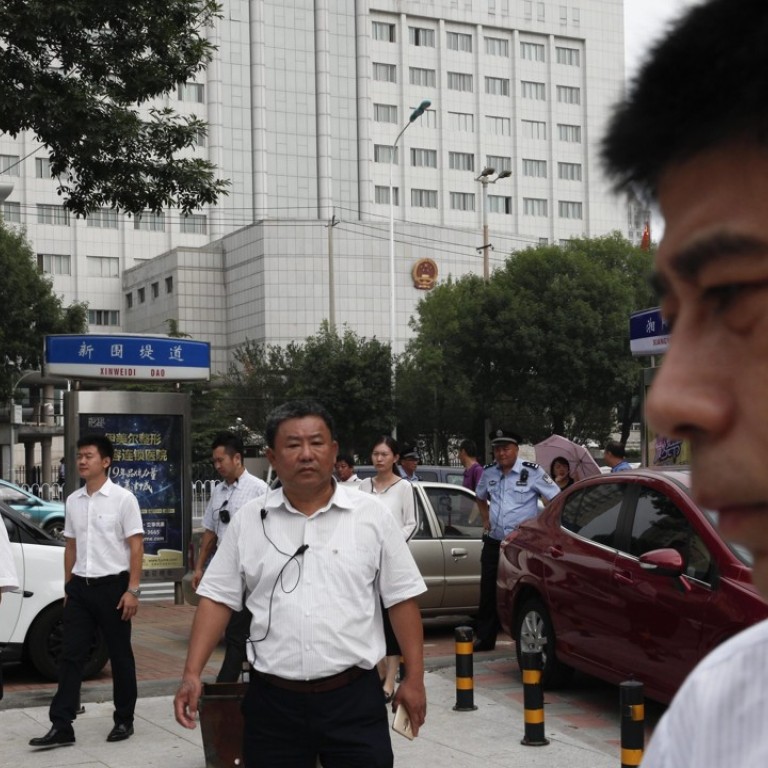 Lawyers in Chinese megacity the new front in Communist Party's push for greater control
Tianjin lawyers new front in party's push for more control
The northern Chinese city of Tianjin is set to become a new front in the Communist Party's war for ideological control, with political commissars to be installed in lawyers associations in the megacity this week.
Tianjin will be the first city in China to have commissars in professional groups not directly under the government's authority, reflecting a tighter grip by the party on the public sphere.
While it is still unclear whether other cities will follow suit, Tianjin has been playing a pilot role in political developments for rest of the country since Li Hongzhong became its party boss in September 2016. Li has been one of the most vocal advocates of "absolute loyalty" to President Xi Jinping.
Tianjin's move was in line with the nationwide development of enhanced party control over non-governmental organisations and social groups.
In a joint directive released in August, the party and the central government said they encouraged the development of NGOs to complement the official provision of public services. At the same time, the authorities said they were ramping up control over these groups.
The directive said party groups or committees should be set up in most community groups, and officials would be assessed on their management of such organisations. But there was no mention at the time of having political commissars inside the organisations.
In a statement on Wednesday, the Tianjin Lawyers Association said a political commissar would be assigned by May 20 to each of its chapters to strengthen party discipline and consolidate the party's rule.
The association had about 5,500 individual and 610 corporate members by 2015.
Lawyers associations in China advise justice departments on approval and renewal of each lawyer's licence to practise from year to year.
The legal community has come in for intense attention from the authorities in recent years, with a massive crackdown on rights lawyers and activists in 2015.
More than 300 rights lawyers and activists were rounded up in the "709 crackdown", some of whom were later prosecuted and jailed.
People's Daily reported last week that all of Tianjin's community groups would introduce political commissars by the end of the year.
This article appeared in the South China Morning Post print edition as: Lawyers latest front in ideological war