Taiwan
Get more with myNEWS
A personalised news feed of stories that matter to you
Learn more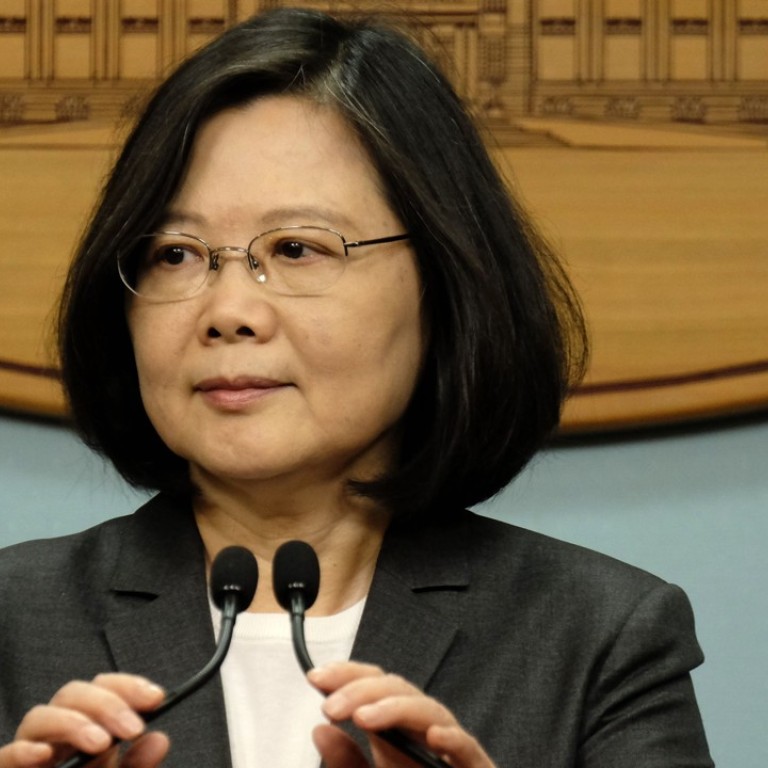 A turbulent first year for Taiwan's president
Efforts to reduce the island's economic reliance on the mainland have struggled in the face of Beijing's pressure, and face further headwinds from the 'Belt and Road Initiative'
In her inaugural speech a year ago, Taiwan's President Tsai Ing-wen put forward a policy of engaging countries in Southeast Asia in an attempt to reduce the island's economic reliance on the mainland.
But as she is set to mark one year in office this Saturday, shedding the mainland influence has proved to be a daunting task, and Tsai has little to show for her efforts.
Beijing has suspended virtually all official contact with Taipei since Tsai's inauguration, blaming her refusal to explicitly acknowledge the "one-China principle" that had previously governed relations between the two sides.
The island, which the mainland sees as a breakaway province that must be reclaimed, by force if necessary, continues to struggle under political pressure from the mainland, both directly and through Beijing's influence on other countries that have dealings with Taiwan.
"Tsai needs to find ways to break the cross-strait stalemate or she will face more trouble ahead," said Wang Kung-yi, a professor of international relations and strategic studies at Tamkang University in Taipei.
He suggested that Tsai adopt a more moderate stand in dealing with the mainland and consider a recent proposal made by Chen Deming, the mainland's top negotiator with Taiwan, that the governments of the two sides are separately ruled institutions under a single country, or the so-called "one country, two administrations" principle, as a substitute for the politically sensitive one-China principle.
On Friday, in a meeting with a group of overseas-based journalists, Tsai called on Beijing to "let go of the old issues and give way to new ones", and for leaders of the two sides to explore how they could "jointly maintain cross-strait peace and prosperity".
Beijing is deeply suspicious of Tsai's Democratic Progressive Party, which it sees as promoting Taiwan's independence.
Soon after Tsai took office, the island saw a sharp reduction in visits by mainland tourists, a large source of income. In the first quarter of this year alone, visitors from the mainland dropped 42 per cent year on year.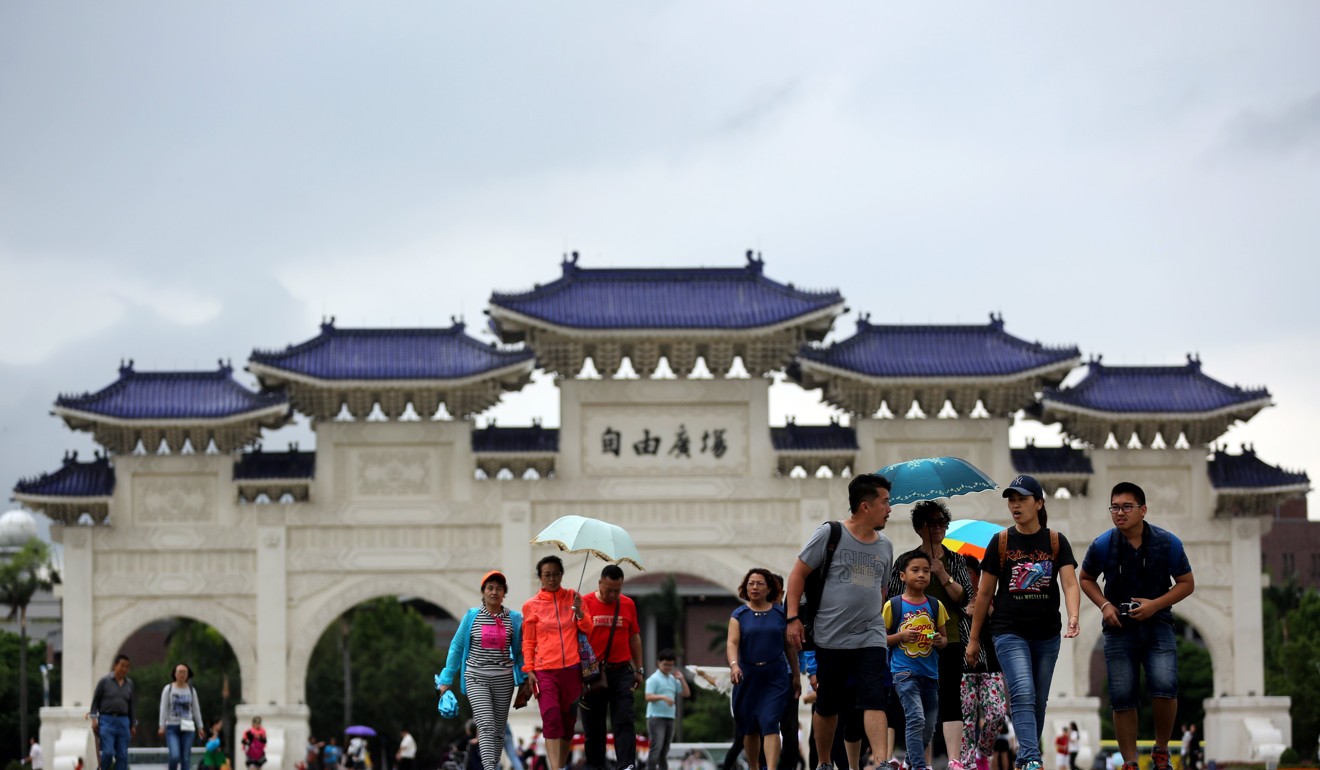 Taiwan has also lost one of its few remaining diplomatic allies, with the African island nation of Sao Tome and Principe switching recognition to Beijing. Taipei has also been denied participation in non-political international gatherings, including the upcoming World Health Assembly in Geneva next week.
Tsai, however, said her two visits to Central and South America in the past year had helped cement ties with allies in the region and that Taiwan's relations with Japan – which has forged formal ties with Beijing – had improved.
Tsai personal approval ratings in polls have also tumbled. A survey released by the DPP on Friday showed that 54.2 per cent of Taiwanese were not satisfied with Tsai's performance, compared with 42.2 per cent who were. Yet the same poll found that 57.4 per cent of the public supported the president, as opposed to 37. 4 per cent who did not.
On Friday, Tsai defended her plunging popularity, saying she had chosen to push for the most difficult domestic reforms during her first year in office. "That's the price I must pay," she said.
Her policy of promoting economic ties with 18 countries in Southeast Asia and South Asia, and with Australia and New Zealand, which she called "Go South" after a similar effort by previous Taiwanese leaders, achieved some success. Exports to those countries rose 17 per cent from January to April and the number of tourists from those countries doubled.
But clouds are gathering over even this initiative, in the shape of Beijing's New Silk Road plan to link economies worldwide into a network of trade routes.
Analysts said the Tsai government must take note of the political influence in the region that the plan would give Beijing.
They cited a joint communique after the recent visit of Vietnam's President Tran Dai Quang to China, in which Hanoi stated it would resolutely abide by the one-China policy and would oppose any form of Taiwanese independence and the development of formal ties with the island.
"Vietnam is a major part of the Go South policy, absorbing the largest part of our investments compared with other countries in this region," said Lee Cheng-hsiu, a researcher at the National Policy Foundation, a think tank affiliated with the opposition Kuomintang.
"But what it has pledged was like a slap in the face to the Tsai government," Lee added.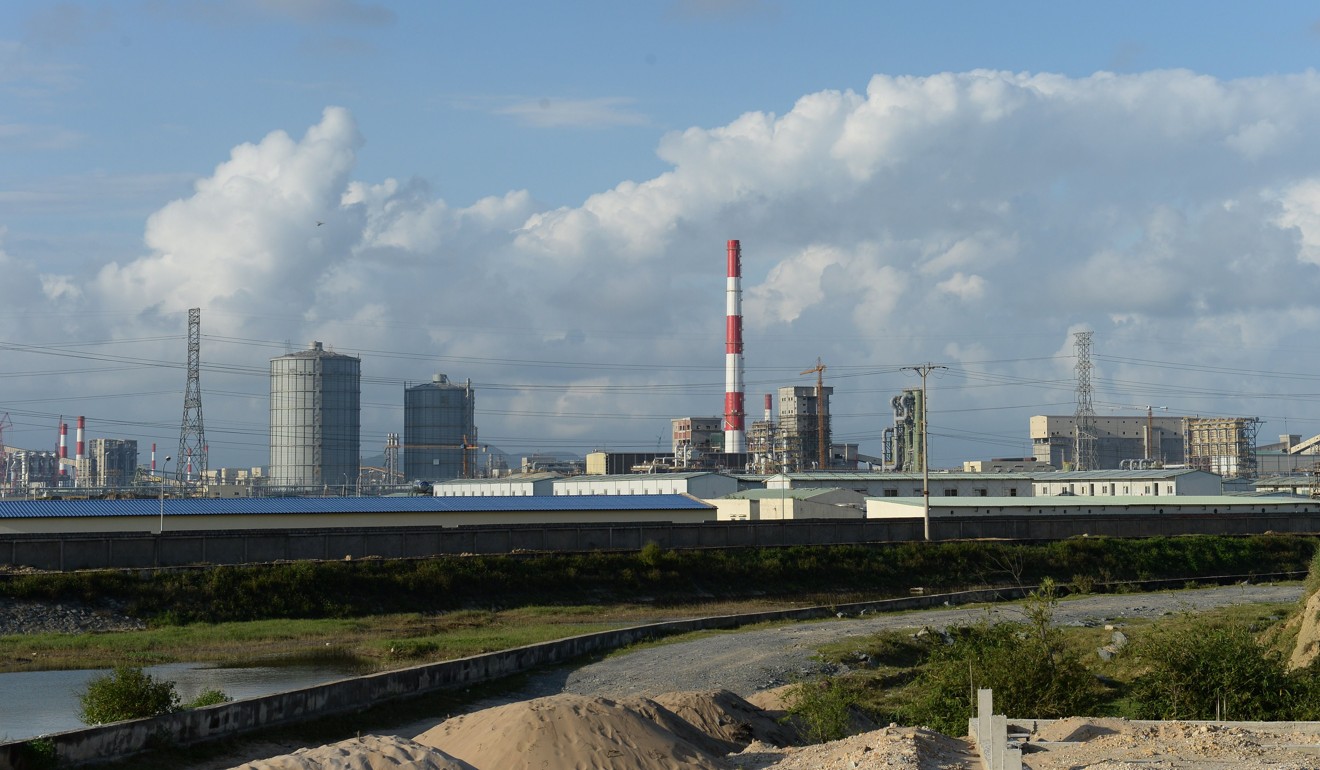 Taiwan's National Security Bureau also said the"Belt and Road Initiative" would put pressure on the Go South policy, although it saw opportunities, too.
"But at the same time, [Beijing's policy] would also trigger concerns from countries within the region over the increase of the geopolitical influence of the mainland," said Chou Mei-wu, deputy director of the bureau.
Analysts said the reality facing Tsai was that the mainland remained the biggest export and investment destination for Taiwan, taking over 40 per cent of the island's total exports. Accumulated investment by Taiwanese entities in the mainland stands at more than US$165 billion.
More Taiwanese are seeking jobs on the mainland, too, due to low salaries in Taiwan. Earlier this month, 43 teachers with doctoral degrees were reported to have been recruited by three universities in Jiangsu for teaching jobs.
Tsai is also facing hurdles in seeking closer engagement with the US, a traditional ally. An attempt to engage the administration of President Donald Trump was rebuffed last month after Trump reportedly dismissed Tsai's proposal for a second phone discussion, following one in December that had infuriated the mainland.
"With Trump hoping to work with Beijing in checking North Korea's nuclear weapon expansion, [Tsai's] attempt to join with the US to counter Beijing is doomed to fail," said Tamkang University's Wang.