Taiwan
Get more with myNEWS
A personalised news feed of stories that matter to you
Learn more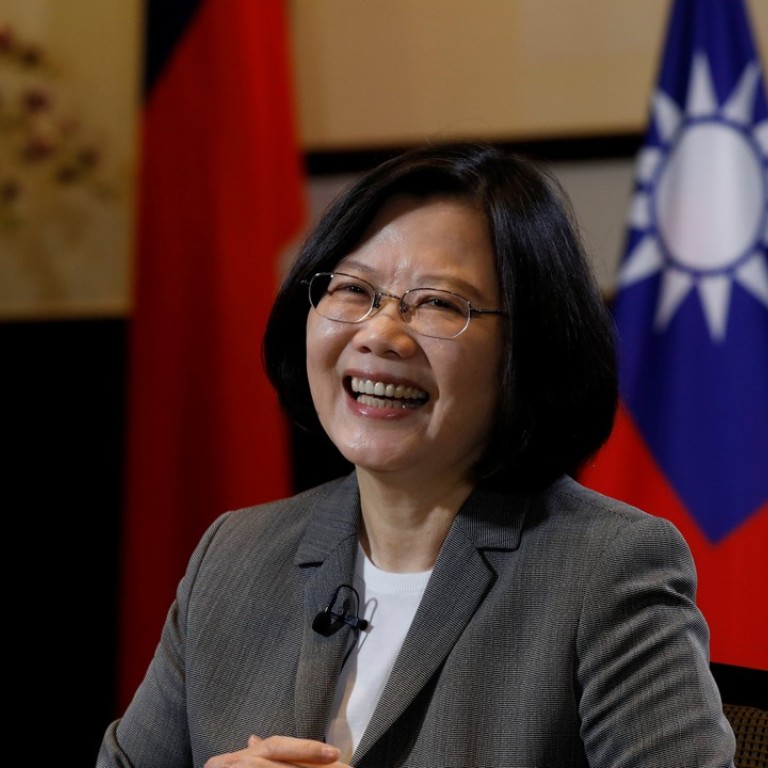 Looking back on a tumultuous first year for Taiwan's President Tsai Ing-wen
Plunging approval ratings overshadowed her economic and domestic achievements in her first year in office
Taiwan's President Tsai Ing-wen has marked her first year in office with a bright economic scorecard and impressive domestic achievements that greatly dwarf those of her predecessor, Ma Ying-jeou.
But the results of various opinion polls show that many people find her performance in the past year questionable - indicating that, however hard she has endeavoured, Tsai - like Ma, of the mainland-friendly Kuomintang - has failed to impress the majority of the public.
A look at the first year of Taiwanese President Tsai Ing-wen
​
When Tsai, of the independence-leaning Democratic Progressive Party, was elected as Taiwan's first female president in January 2016, the island's economy had suffered three straight quarters of contraction; the government's economic barometer had signalled stagnation for 10 months.
After Tsai took office in May, she turned an economic decline of 0.63 per cent in the fourth quarter of 2015, when Ma was still in power, into 2.88 per cent growth in the final three months of 2016, according to government statistics.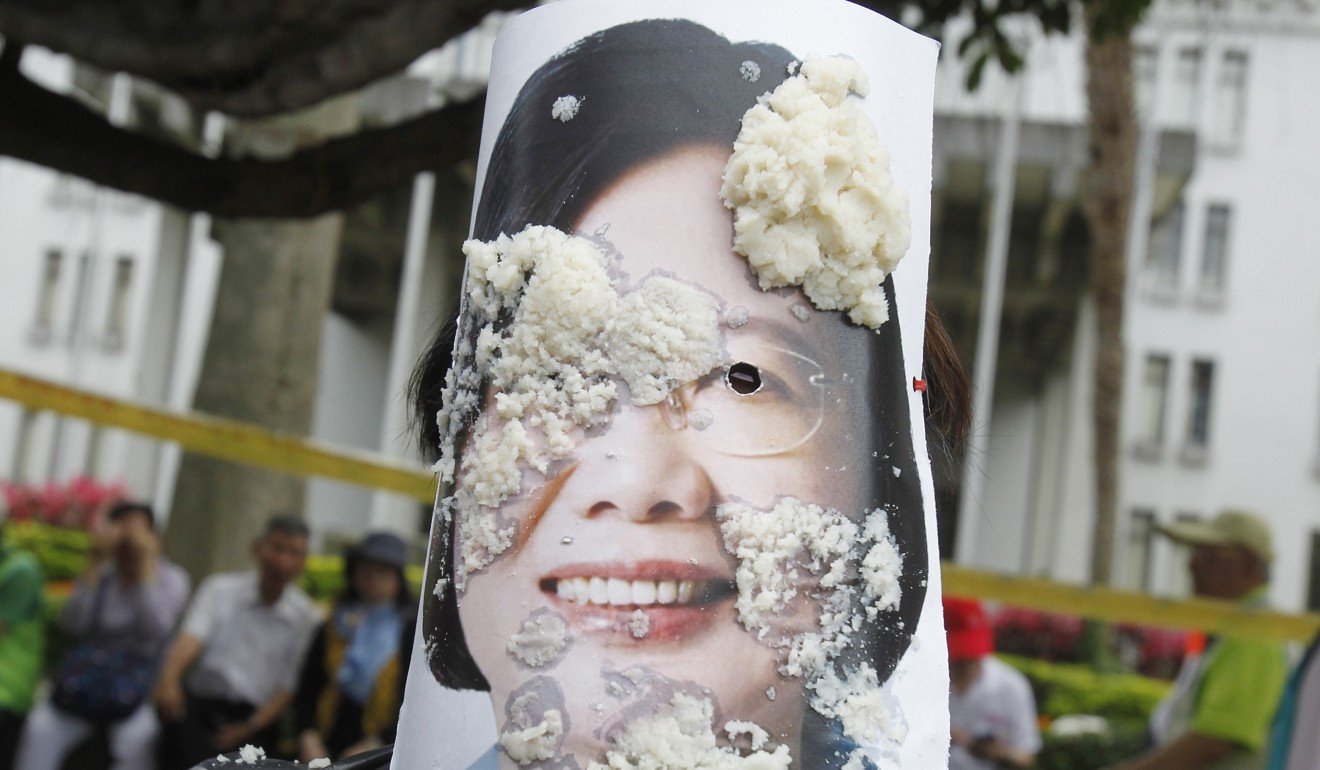 Exports in the first quarter of this year increased 15.1 per cent, compared with a decline of 12.1 per cent in the same period a year earlier, when Ma was still president. The unemployment rate dropped to 3.78 per cent in March, from 3.89 per cent in the year-ago month. The average monthly salary rose by 1.35 per cent to NT$39,238 last year, from NT$38,716 in 2015.
Rebounding global trade has also prompted the Tsai government to raise its growth forecast for this year to 1.92 per cent. The trade surge also helped the benchmark Taiex stock index climb to a 17-year high above 10,000 points last week, and played a role in making the Taiwan dollar the best-performing Asian currency over the past year, Bloomberg reported Monday.
More noteworthy was the increase in tourists from Japan, South Korea, Hong Kong and other Southeast Asia nations in the past year. Tourist visits from that region grew despite a sharp drop in the number of mainland visitors in the wake of Beijing's decision to suspend communication and exchanges with Taiwan to punish Tsai for refusing to follow Ma's mainland engagement practice of acknowledging the "1992 consensus".
Beijing, which considers Taiwan a mainland province subject to eventual reunification, if necessary, by force, has insisted the Tsai government accept the consensus, calling such consent a political requirement for the two sides to continue talks and exchanges. The consensus refers to a 1992 understanding reached in Hong Kong allowing each side to recognise there is only one China, but permitting each to have its own interpretation of what that China stands for.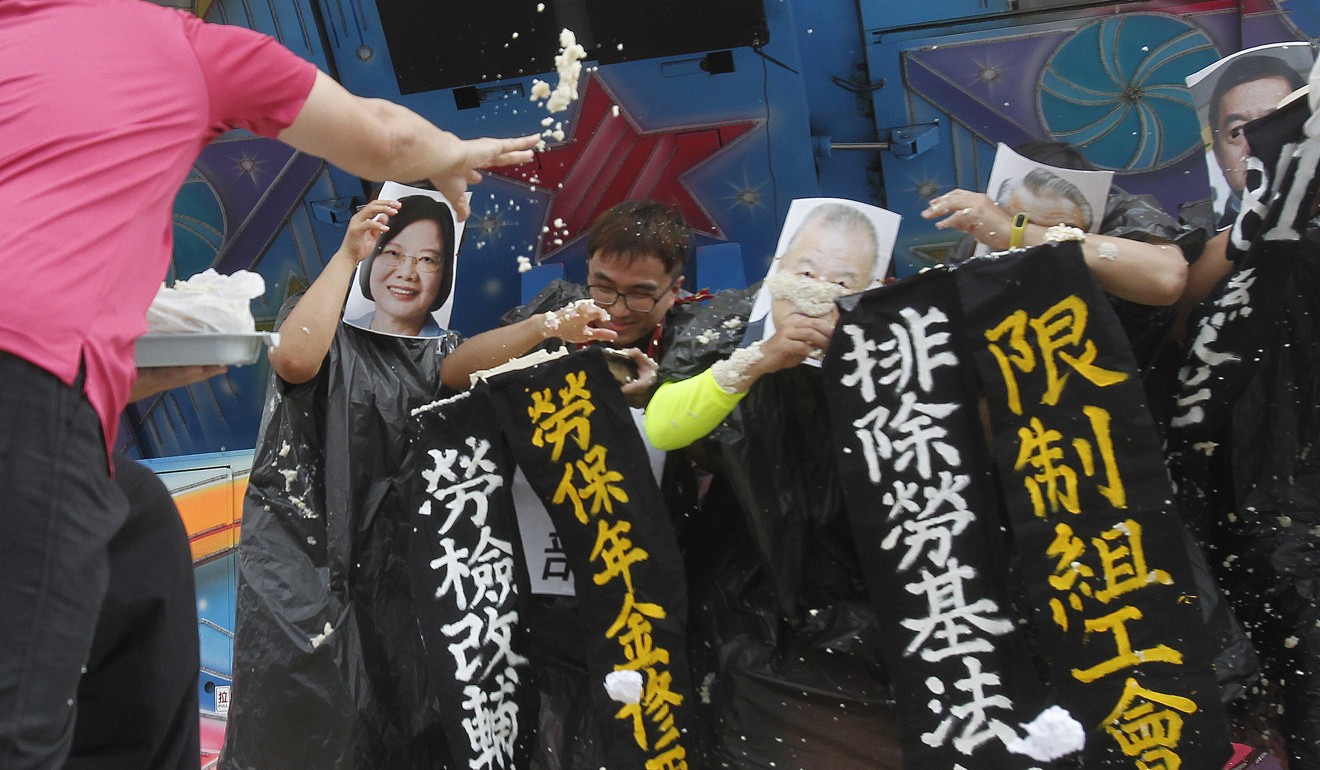 Her shiny economic scorecard aside, on Friday, the eve of her first anniversary in office, Tsai also touted her achievements in various domestic reforms, including transforming Taiwan's economic structure and improving the social security network, upholding social justice and fairness and promoting the island's foreign relations.
In a conference with journalists from overseas-based Chinese-language media, Tsai said she has not only promoted so-called "five plus two" innovative industries and a NT$890 billion "forward-looking" infrastructure development plan, but also launched pension reform and long-term care for senior citizens, promoted transitional justice for indigenous people and pushed for judicial reform.
She stopped short of mentioning labour reform, a controversial topic which most opinion polls show is a major reason for Tsai's approval ratings tumbling since she took office in May from a high of 56 per cent to a low of 18.4 per cent, notwithstanding the sharply improved economic figures, analysts said.
Recent surveys put her public approval ratings at between 28 per cent and 36 per cent. An online poll by the Taiwan Democracy Watch civic platform gave her an approval rating of only 18.4 per cent, versus 76.4 per cent disapproval.
"Her five-day workweek or the so-called 'one fixed day off and one flexible day off' policy greatly disappoints workers who have to pay the price because of her wavering, after a backlash from management," said Chien Hsi-kai, convener of the Anti-Poverty League.
As a result of the new rule, most employers who had to pay employees overtime now ask employees to take hourly compensation leave instead, thereby reducing opportunities for employees to earn extra income to cover already-low salaries – some still sitting at NT$22,000 a month, their wages unchanged for years.
"I used to get around NT$15,000 in addition to my original NT$32,000 a month because of the overtime pay, but because of the five-day work week measure, I am forced to take the weekend and Sunday off," said Johnson Lee, a 30-year old hair stylist, who took part in a May 1 labour protest aimed at the Tsai government.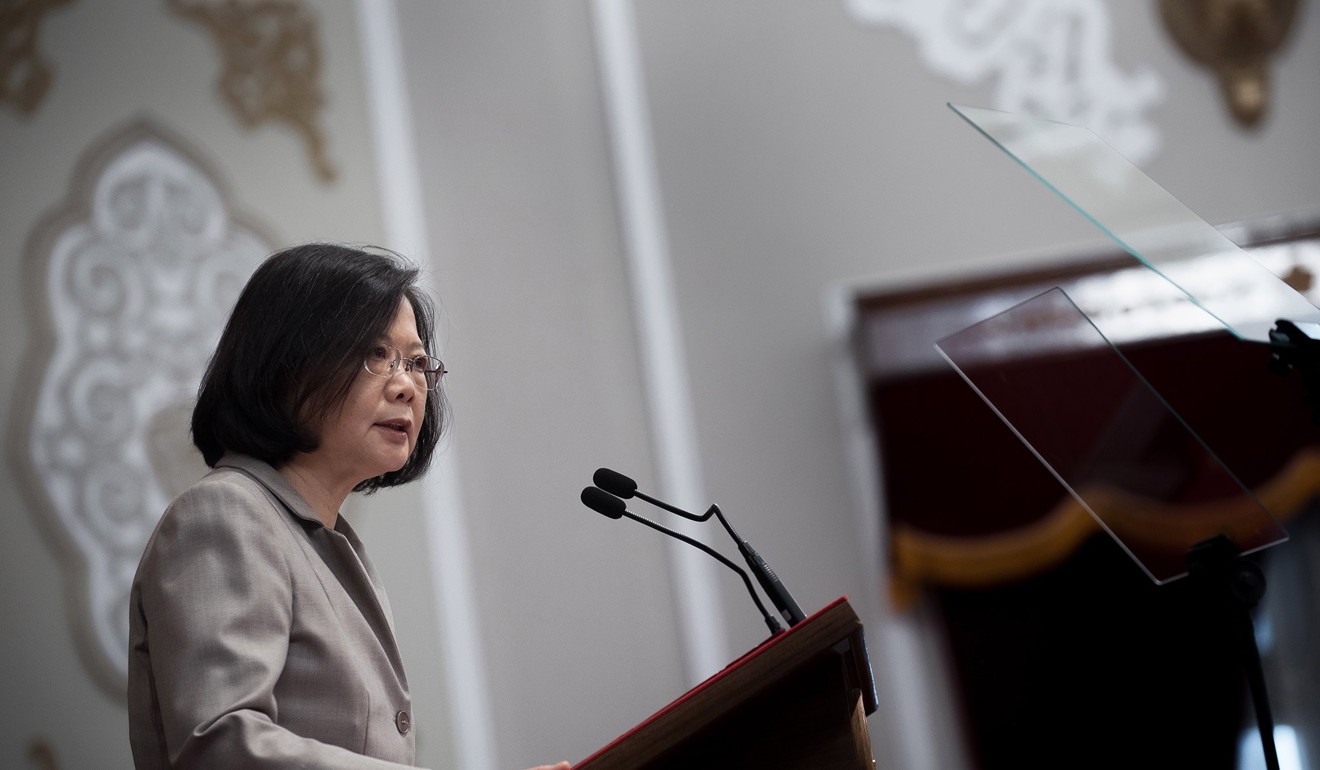 Analysts said Tsai's pension reform has also upset most government employees, military people and teachers. In the past year, these groups have staged a series of protests against the reform and its potential to slash pensions by the time they retire.
Meanwhile, Tsai's wavering on her promise to uphold gay marriage equality has not only disappointed gay rights activists, but displeased religious and civil groups opposed to gay marriage, analysts added.
"The Tsai administration has provoked conflicts across social boundaries, as it has obscured and, in some cases, flip-flopped on policy direction and execution," said Shih Cheng-feng, professor of National Dong Hua University. The Tsai government has been inconsistent on its stance on same-sex marriage and been unable to simplify its labour policy and has also created conflict over pension reform, the professor said.
Most important, Tsai's shiny report card - especially the GDP growth - does not connect with people's dissatisfaction with their wages, analysts said.
"Those numbers, plus the labour reform, did not solve the problem of the low income," said Chen Cheng-liang, associate professor of the Graduate Institute for Social Transformation Studies at Shih Hsin University.
According to various opinion polls, more than 80 per cent of the public was dissatisfied with the government's performance in improving people's livelihoods and up to 40 per cent of poll participants found they did not have adequate money at their disposal.
On Friday, Tsai said she was aware that her reforms would only draw dissatisfaction from the public. But because she was a responsible leader, she said, she promised to continue to solve problems - without taking into account her falling approval ratings.