Taiwan
Get more with myNEWS
A personalised news feed of stories that matter to you
Learn more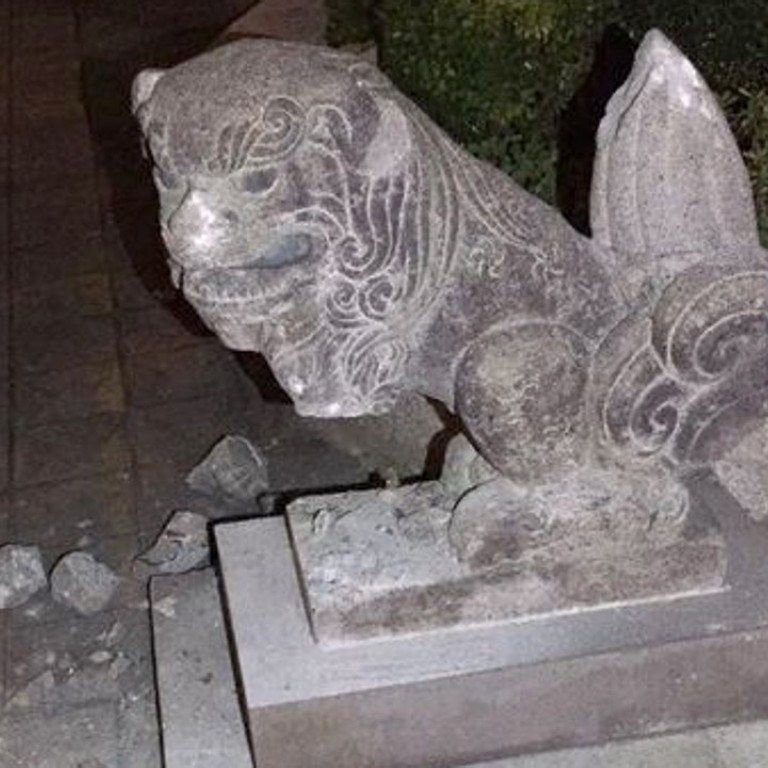 Pro-Beijing activist held over vandalised colonial era statues in Taipei
Pro-mainland former councillor Lee Cheng-lung admitted carrying out another attack on a Japanese colonial-era statue on the island last month
Stone lion-dog statues dating back to the Japanese colonial period were vandalised in Taipei over the weekend by the same pro-mainland China activist who last month beheaded a statue symbolising the island's colonial past, Taiwanese media reported on Monday.
The Central News Agency said former Taipei City councillor Lee Cheng-lung and a female accomplice were arrested on the spot on Sunday night on suspicion of attacking the century-old statues with hammers.
The statues, located at the entrance to Yixian Elementary School in the capital's Beitou district, are now partially missing their front legs.
The Liberty Times said witnesses reported the vandalism at about 8.30 pm on Sunday.
Resembling statues that typically stand guard at the entrance of a shrine, the lion-dog statues stood on both sides of the school entrance and have long been cherished for protecting the pupils' safety.
The pair told the police they attacked the statues because they were made during the Japanese colonial period and therefore felt it was inappropriate for them to be outside the school, according to the report. Due to the statues' historical significance, the school has decided to press charges, the Central News Agency said.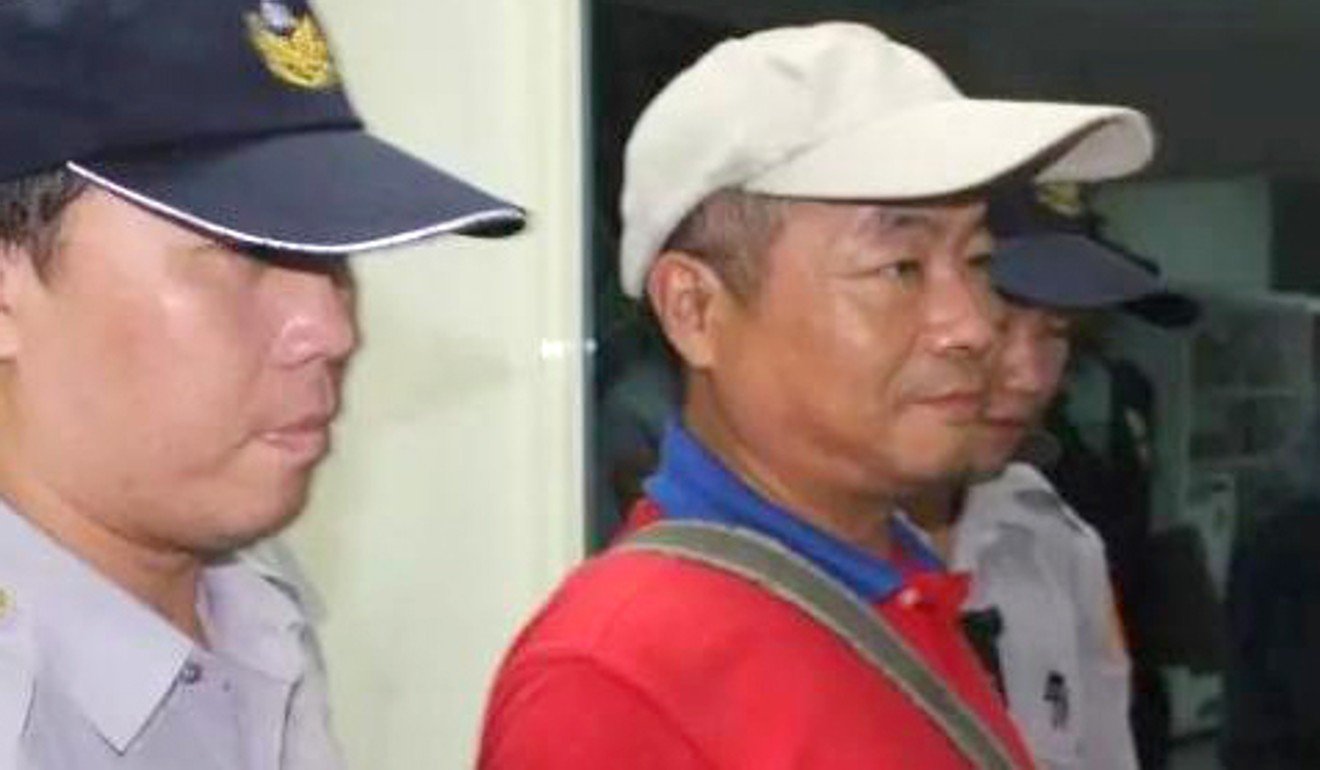 Lee, a radical activist who favours Taiwan's reunification with mainland China, was previously questioned – but later released – over the beheading in April of a bronze statue of the late Japanese civil engineer Yoichi Hatta at a park in Tainan in southern Taiwan.
Lee, who confessed to the act of vandalism on his Facebook page, told police he cut off the statue's head because he did not agree with the historic treatment of Hatta.
Hatta is widely lauded for his contribution to Taiwan's development.
This article appeared in the South China Morning Post print edition as: Activist damages statues from era of Japanese rule