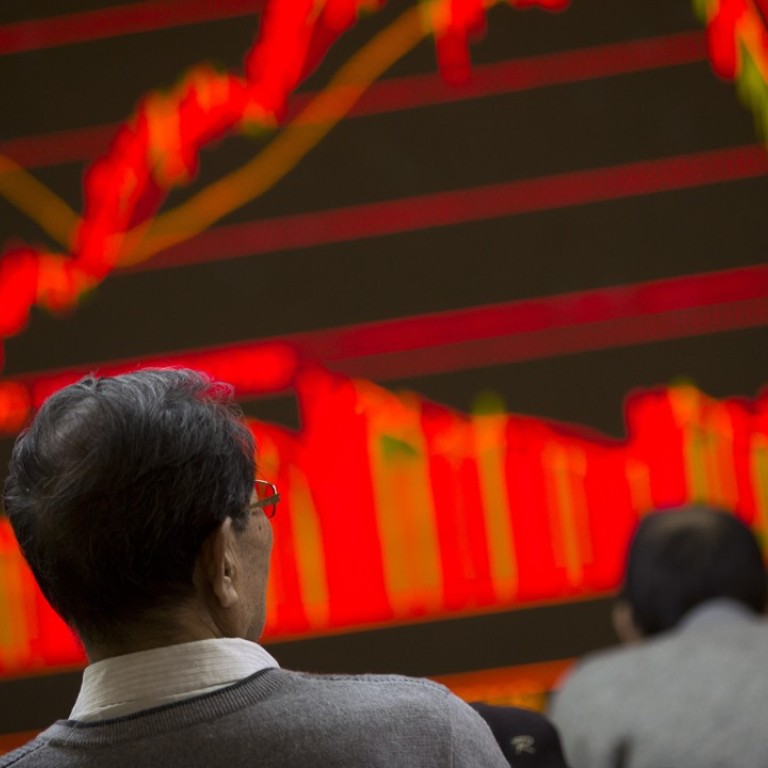 Why is Beijing so angry about the Moody's downgrade?
China's lower sovereign rating comes as Beijing is set to open the door to foreign players
Everything is under control, if the government's propaganda is taken at its word.
The government engineers "soft landings" in response to economic downturns; it has "overall risks under control" despite soaring debt; and it recharges the globalisation process when it threatens to stall.
So, when Moody's Investors Service downgraded China's sovereign rating last week for the first time since 1989 over growth and debt management concerns, Beijing's response was immediate.
Within hours, the Ministry of Finance called the agency's methodology "inappropriate", claiming it "lacks understanding of Chinese laws and regulations". State media and government researchers chimed in to discredit Moody's analysis.
China Chengxin, a rating agency 49 per cent owned by Moody's but operated by its Chinese controlling shareholder, also publicly underlined the country's top-notch credit rating.
In the next trading sessions in the offshore yuan market in Hong Kong, the yuan hit a three-month high against the US dollar, seemingly defying Moody's analysis.
Louis Kuijs, head of Asia economics at Oxford Economics in Hong Kong, said the downgrade should not have been a surprise to the Beijing but it could have been frustrating for it. "This is happening at a time when [Beijing is] ­trying to advocate further investment made by foreigners in China's market," ­Kuijs said.
The downgrade came just weeks after China announced it would let foreign credit rating agencies do business on their own on the mainland. No date has been set but when the change comes in, foreign rating agencies will be able to rate Chinese bond issuers in the domestic market independently. They also will no longer have to form joint ventures with local majority partners.
Alicia Garcia Herrero, chief economist for Asia-Pacific at Natixis, said timing might have been a factor in the downgrade.
"American rating agencies are to be allowed into China ... so Moody's wants to give a signal that ratings will not be biased," she said.
Marie Diron, an associate managing director of Moody's sovereign risk group, said the decision was based on Moody's global sovereign methodology, the estimated fall in China's underlying growth, the continued rise in debt, and cyclical changes in similar economies.
She said China's measures, including debt-to-equity swaps, mixed ownership and curbs on overinvestment were not enough to solve underlying debt problems. But she said China's rating "is still the fifth highest in the world".
The other two big-name rating houses, Standard and Poor's and Fitch, have not yet followed suit.
DBS Bank economist Nathan Chow said China's dramatic response to Moody's downgrade was part of "a stabilisation method".
"The asset market, including bonds and equities, has been volatile enough, and they don't want investors to react in panic to the negative news [of the downgrade]," Chow said. "They want to have everything under control."
Beijing's mistrust of foreign rating agencies is not new. In late 2011, central bank governor Zhou Xiaochuan said China must develop its own rating agencies because the big three global ones were not reliable.
But China has to let in the foreign players if it is to lure foreign investors into its onshore market.
Wang Dan, the Economist Intelligence Unit's chief China analyst, said China would not close the door to foreign rating agencies because of the downgrade. "Many foreign firms are hesitant to invest in China because they don't trust domestic ratings."