Taiwan
Get more with myNEWS
A personalised news feed of stories that matter to you
Learn more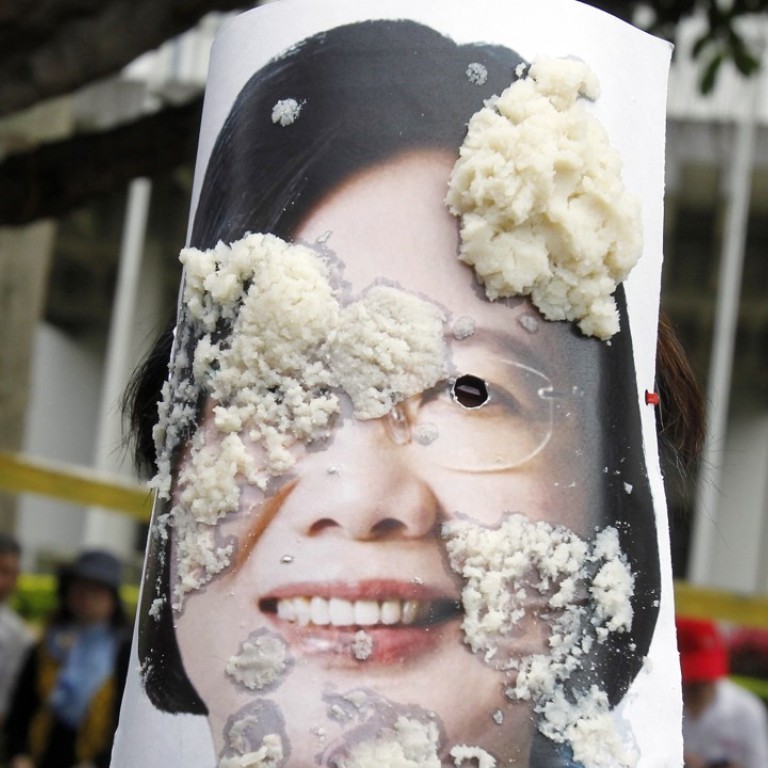 Beijing cuts number of students allowed in Taiwan
Private universities to take biggest hit but drop won't affect government colleges
Beijing has halved the number of mainland students allowed to study in Taiwan this year amid growing cross-strait tensions.
Observers said the situation was expected to worsen, with no signs of progress between the mainland and the island.
Beijing, which sees the self-ruled island as a breakaway province subject to eventual union, suspended dialogue and exchanges with Taipei shortly after Tsai Ing-wen of the independence-leaning Democratic Progressive Party became the island's president in May last year. Tsai has refused to acknowledge the one-China policy, which Beijing insists is a political basis for talks.
Taiwan's University Entrance Committee for Mainland Chinese Students said on Monday that mainland educational authorities had approved 1,000 students to study on the island this year, down from 2,136 last year.
The cut is not expected to have a big impact on government-run universities, which each offer just five places for mainland students. But the fallout will be felt at popular private universities like Tamkang University, where mainland enrolments will halve to 64.
"Some of the more popular private schools will tend to suffer more as these schools used to have more than 100 mainland students enrolled," Michael Chen, president of Shih Chien University, a private college, said.
"If a university has 73 students from the mainland each paying NT$100,000 (US$3,700) tuition and other fees a year, it will bring in NT$29.2 million in revenue in four years before those students graduate," Chen said, adding the cut will mean a financial loss for those schools.
Sun Yang-ming, vice-president of the National Policy Foundation, said the cut would not only affect cross-strait student exchanges but also reduce the chance for mainland students to learn about Taiwan. "Worse yet, the mainland is likely to cut further the number of students allowed to go to Taiwan to study in an attempt to step up pressure on Tsai," Sun said.
But Yang Ming-ling, director general of international and cross-strait education at Taiwan's Education Ministry, said the government had other plans in place.
"The government has earmarked NT$1 billion for a project that includes luring talent and students from Southeast Asia and other Asian areas to work and study in Taiwan," she said.
The island would offer scholarships and other incentives to recruit some 60,000 students from those countries by 2019, she said.