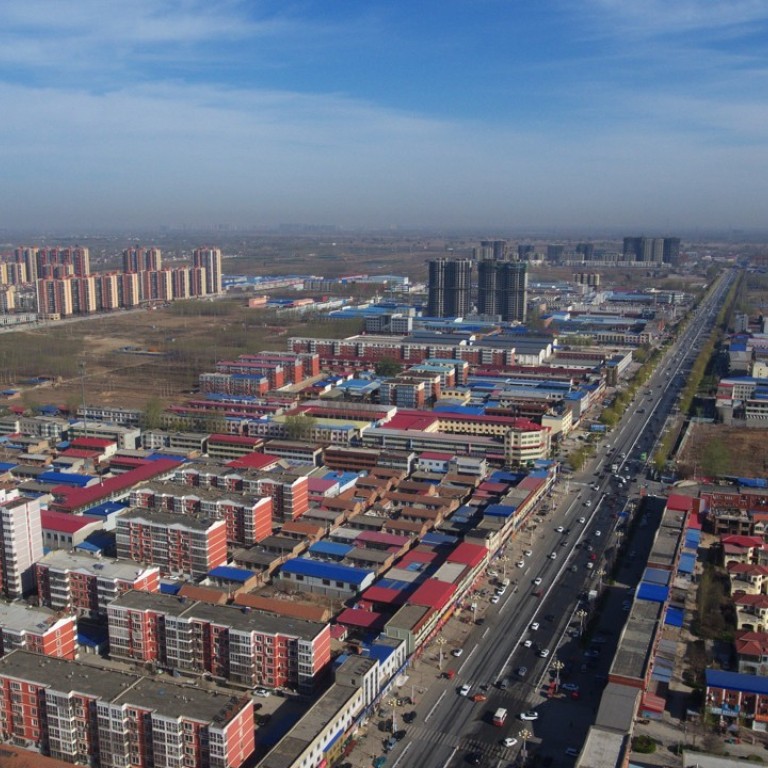 In China, Xi Jinping's new mega city Xiongan is expanding underground
Geological survey says conditions good at Xiongan to develop shopping and entertainment complexes, plus other infrastructure beneath the surface
President Xi Jinping's ambitious scheme to build a new city at Xiongan in northern China will not only change the landscape of the little known area in Hebei province, but also aims to create a new world underground.
Chinese geologists are examining subterranean conditions of Xiong, Rongcheng and Anxin counties, which will become a new district to rival special economic zones such as Shenzhen and Pudong in Shanghai, in the hope of building structures under the ground as well as above, state media reported.
The China Geological Survey, a research agency under the Ministry of Land and Resources, has found the area is "very suitable for underground development" in its preliminary surveys, the state-run Xinhua news agency reported.
A tentative plan suggested by the agency divided the subterranean areas to be developed into two sections: up to 26 metres underground and below 40 metres, the report said.
The higher sections will be used for storage, shopping and entertainment complexes, parking and civil defence, while lower sections will carry pipes and transportation.
Deeper areas will also carry water storage areas, important infrastructure and special projects including defence structures.
The report did not give an estimate for the amount of land that might be developed underground.
China announced plans in April to build a brand new city in the three counties – about 100 km south of Beijing – to absorb some of the capital's institutions, schools, laboratories and corporate head offices.
President Xi, the mastermind of the scheme, wants to ease Beijing's heavy pollution and population by relocating "some city functions" of the capital to neighbouring Hebei and Tianjin.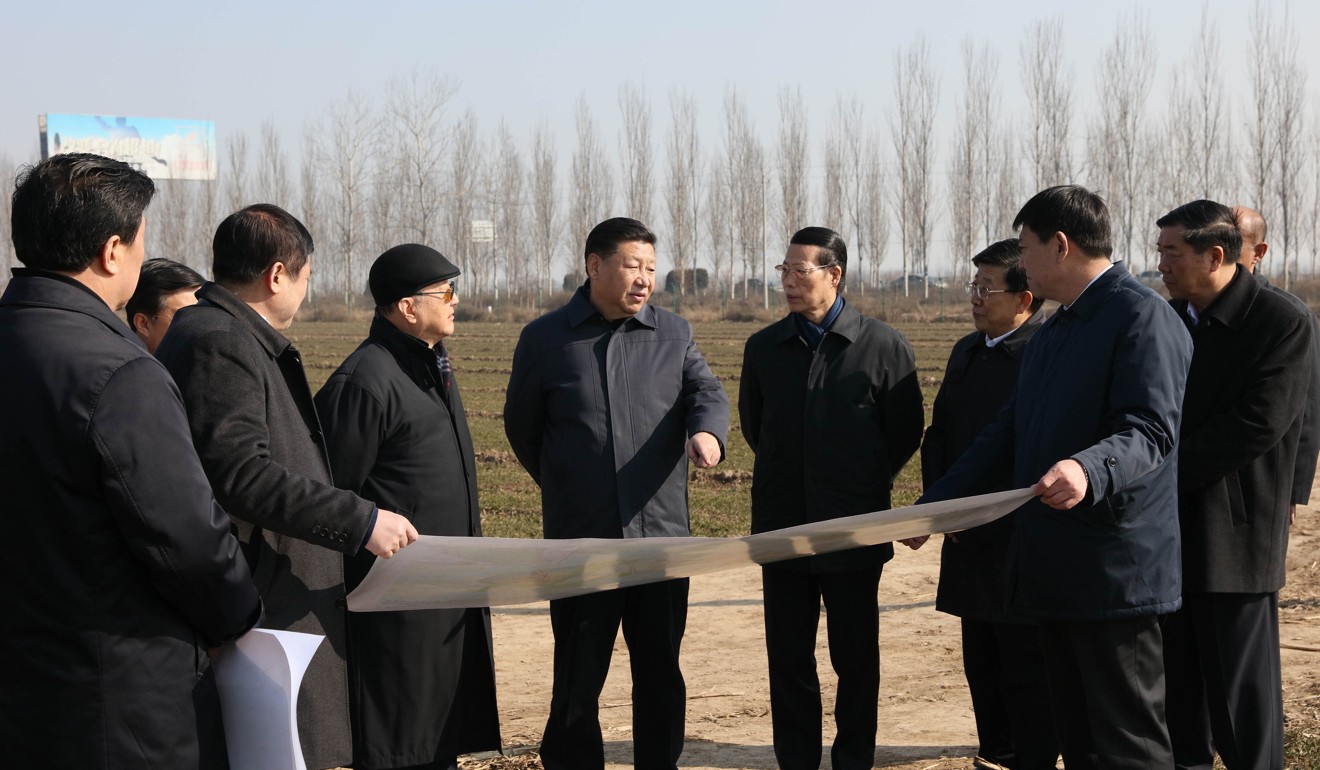 Of the over 1,400 square kilometres of land the geological survey has investigated so far, more than 96 per cent is free from heavy metal pollution and about 13 per cent is in good shape for farming, the agency said.
There is "slight pollution" in underground water, with 98 per cent from deep layers and 72 per cent from shallow strata qualified as fit to drink after treatment.
The three counties, which cover over 1,500 square kilometres, have not been hit by any earthquake above magnitude 6, classified as strong, in a thousand years, the survey found.
Land subsidence, a serious issue in northern China, is less serious in the area, geologists said.
Rich geothermal resources in the area will also help the city become greener.
Using existing technologies geothermal resources equivalent to 2.2 million tonnes of coal could be exploited each year, enough to provide heating for about 40 million square metres of buildings, according to the article.
Dozens of state-owned enterprises, including the country's aircraft carrier builder, have pledged to support Xi's plan and move some operations to the new city.
The most immediate consequence of the announcement to create the Xiongan New Area was that speculators moved in, with prices of property or locally related company stocks soaring.
This article appeared in the South China Morning Post print edition as: planners of new city are deep thinkers