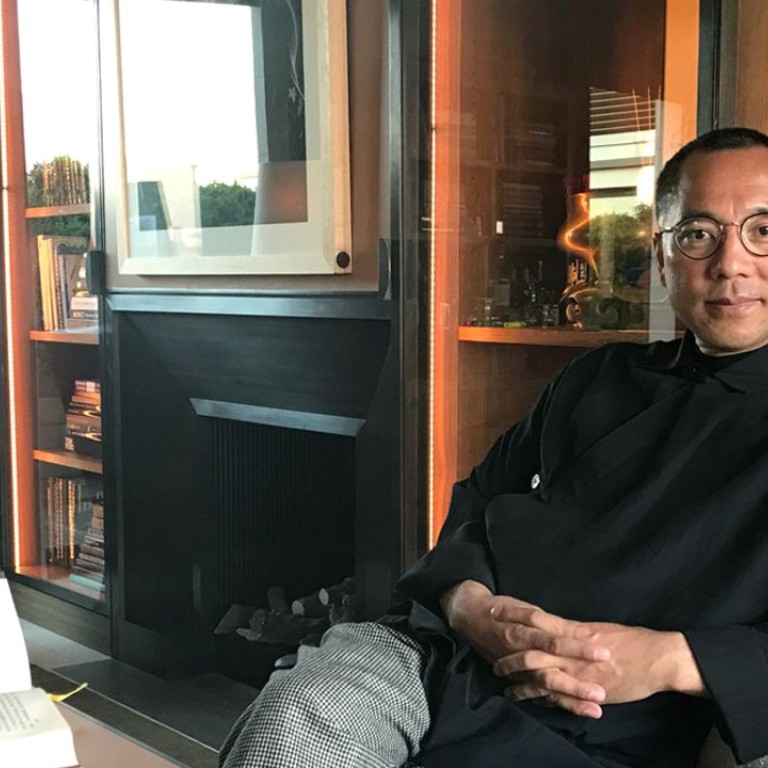 Firms suing Chinese fugitive Guo Wengui rush to claim his luxury New York apartment before sale
Despite its US$78 million price tag, the penthouse's cost represents only one twentieth of the claims piling up against the tycoon in New York state courts
Companies suing China's fugitive tycoon Guo Wengui in US courts are racing to claim Guo's luxury apartment on Manhattan's Fifth Avenue before the property is sold.
While pricey by most standards, the penthouse's US$78 million price tag represents only one twentieth of the claims piling up against Guo in New York state courts, and legal documents suggest plaintiffs won't get much more out of the tycoon even if the courts rule in their favour.
"Kwok's residence is his only New York asset worth enough to substantially satisfy any judgment in this case," says an affidavit filed on behalf of Cayman Islands-based Pacific Alliance Asia Opportunity Fund LP, a unit of Hong Kong's Pacific Alliance Investment Management Limited. "Miles Kwok" is one of eight names used for Guo in the affidavit and other related legal documents filed in New York.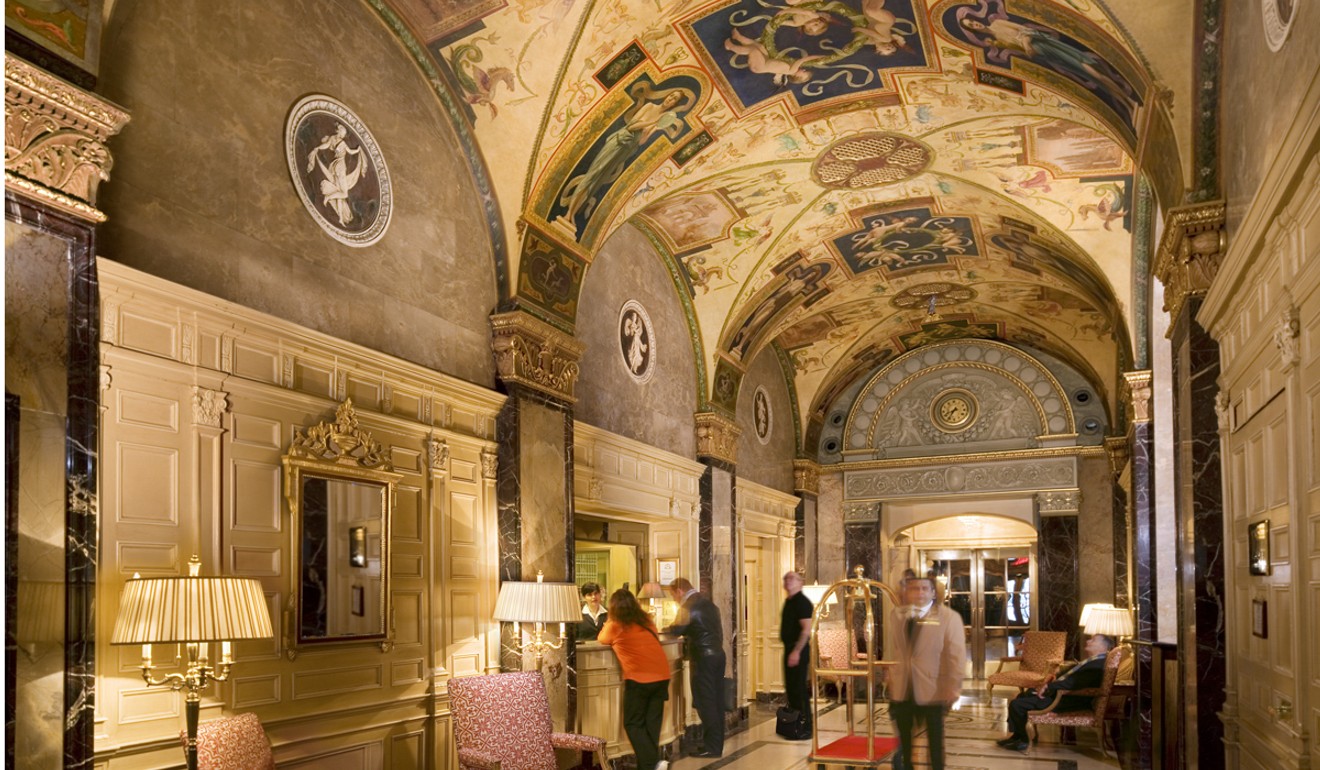 The Pacific Alliance hedge fund, which sued Guo in April in New York for US$88 million of defaulted debts it claims it is owed by Guo, filed a request for a prejudgment order of attachment on the apartment to ensure that proceeds from any sale of the property don't leave the US. The hedge fund's legal team includes Edward Moss and Stuart Sarnoff of O'Melveny & Myers LLP.
The latest legal motion against Guo in New York courts brings the amount of claims to about $1.64 billion. Separate cases filed against Guo in New York by Kevin Tung of law firm Kevin Kerveng Tung PC involve plaintiffs unable to recover assets awarded to them by a Beijing court.
In those cases, Tung alleged that assets in China were illegally transferred by Guo to a company he controls in the US, Genever Holding LLC, and used to buy the apartment in the exclusive Sherry-Netherland Hotel.
Guo's realtor bills the property as "one of the most spectacular residences in one of the most special addresses in the world".
Built across the street from the southeast corner of Central Park at the height of the jazz age in the late 1920s, the Sherry-Netherland features gothic and Italian Renaissance revival detailing inside and out. The building's cheapest hotel rooms go for $329 per night, according to the property's web site.
"It's a race," Tung said in an interview with the South China Morning Post. "Whoever gets a judgment first gets the higher priority."
"We think [Guo] has more assets," Tung added. "We want to go through the discovery process, when we'll be asking him to disclose any assets. By looking at bank accounts and financial statements we may be able to discover more."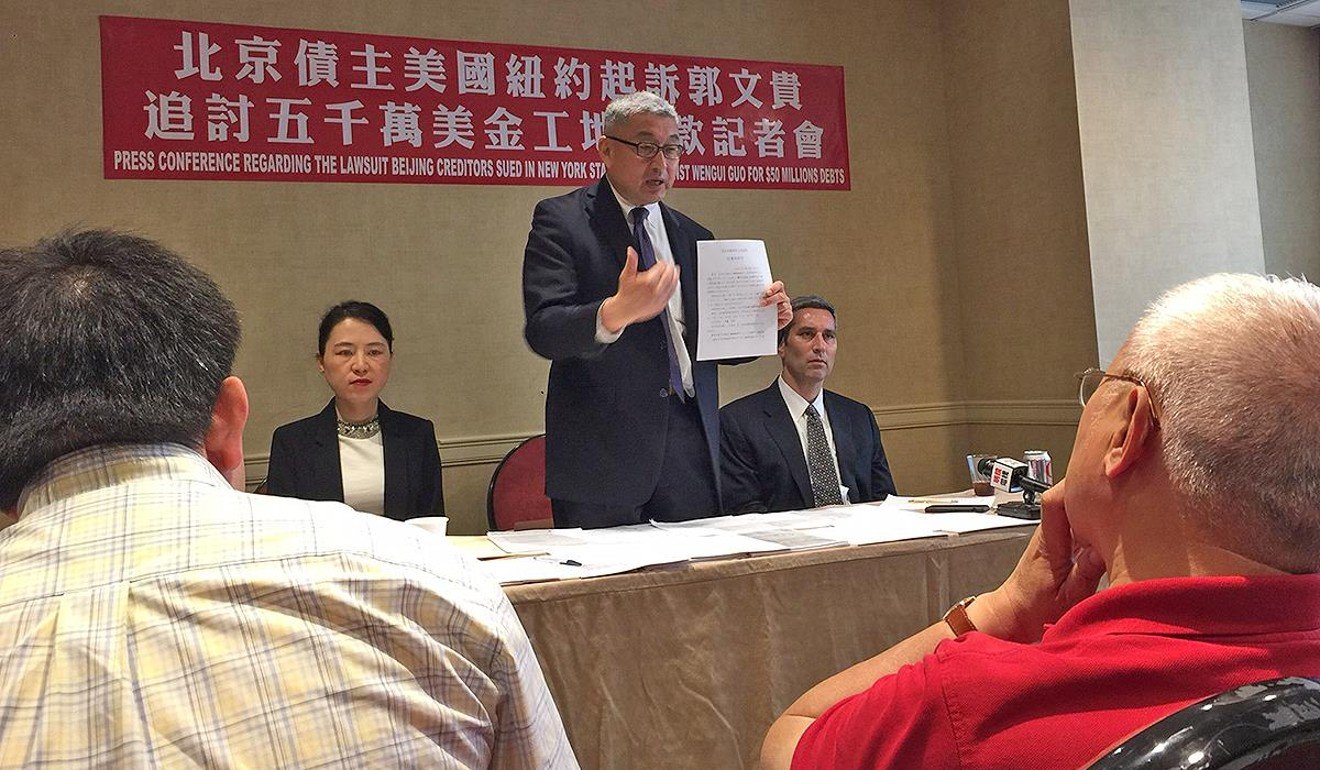 Guo's legal team, headed by David Boies of Boies Schiller Flexner LLP, has "a few months" to file a motion to dismiss the cases brought by Tung. Failing that, the discovery phase begins.
Motion papers in the Pacific Alliance hedge fund case allege: "Most, if not all, of Kwok's other assets are held outside the United States (including in offshore accounts and holding companies)."
"Many of those other assets already appear to have been frozen by the Chinese government, and the [Manhattan] residence is listed for sale at a time when Kwok is increasingly under fire from an expanding list of parties."
Guo, a property developer with close ties to former deputy state security minister Ma Jian, is wanted by Beijing over allegations of corruption. He has been living in the Sherry-Netherlands apartment for more than two years and has made regular video appearances on social media.
The Chinese government has launched a sustained effort through state media to discredit Guo, making a request to Interpol in April for the issue of a global "red notice" for his arrest.