Spike in online censorship as Liu Xiaobo tributes pour in
Hong Kong Weiboscope project picks up increase in deleted posts as internet users resort to candle emojis and other indirect references to remember late Nobel laureate
The number of posts censored on China's Twitter-like Weibo service surged after reports emerged of Liu Xiaobo's death on Thursday night, according to a University of Hong Kong censorship monitoring project.
HKU assistant professor Fu King-wa, who heads up the Journalism and Media Studies Centre's Weiboscope project, said on Friday that almost all the posts censored were related in some way to Liu's death.
"You can't even find posts with the words 'candle' or 'grey' because they could suggest a linkage to commemoration or a sentimental mood," Fu said.
Weiboscope monitors 120,000 influential media and individual accounts on the country's biggest microblogging platform.
As of 3pm on Friday, 45 messages were deleted on average for every 10,000 posts from the selected accounts, six times the rate of the previous week.
Fu said that average could go up to 100 messages deleted per 10,000 posts.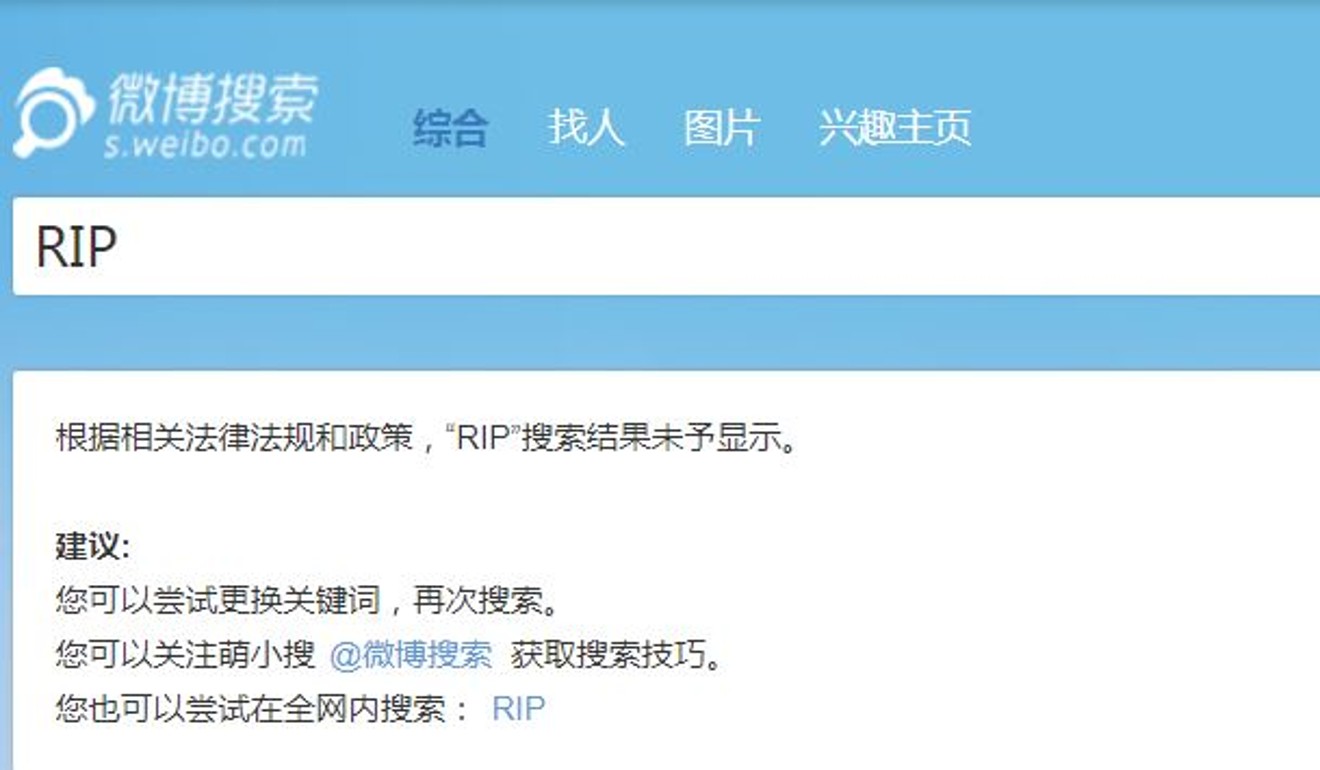 The blocked references ranged from indications of Liu's name – such as his initials in English – to other phrases linked to the rights activist such as "I have no enemy", a line from his final statement to court during his trial in 2009. Other blocked references to Liu included "RIP" and candle emojis.
Attempts to click through to blocked searches were answered with a message saying the result could not be displayed "according to relevant laws, regulations and policies".
"The situation is comparable to the high degrees of censorship on the 25th anniversary of the Tiananmen crackdown on June 4 and also the start date of the Occupy Central movement in 2014," Fu said. Weiboscope spotted some 152 posts deleted per 10,000 messages in September 2014 at the launch of the civil disobedience movement.
This week the deletion rate rose from Thursday up to 3pm on Friday, matching the spike in reports on Liu's death, Fu said.
He said it took roughly one to two hours on average for the Weibo posts to be censored during this period.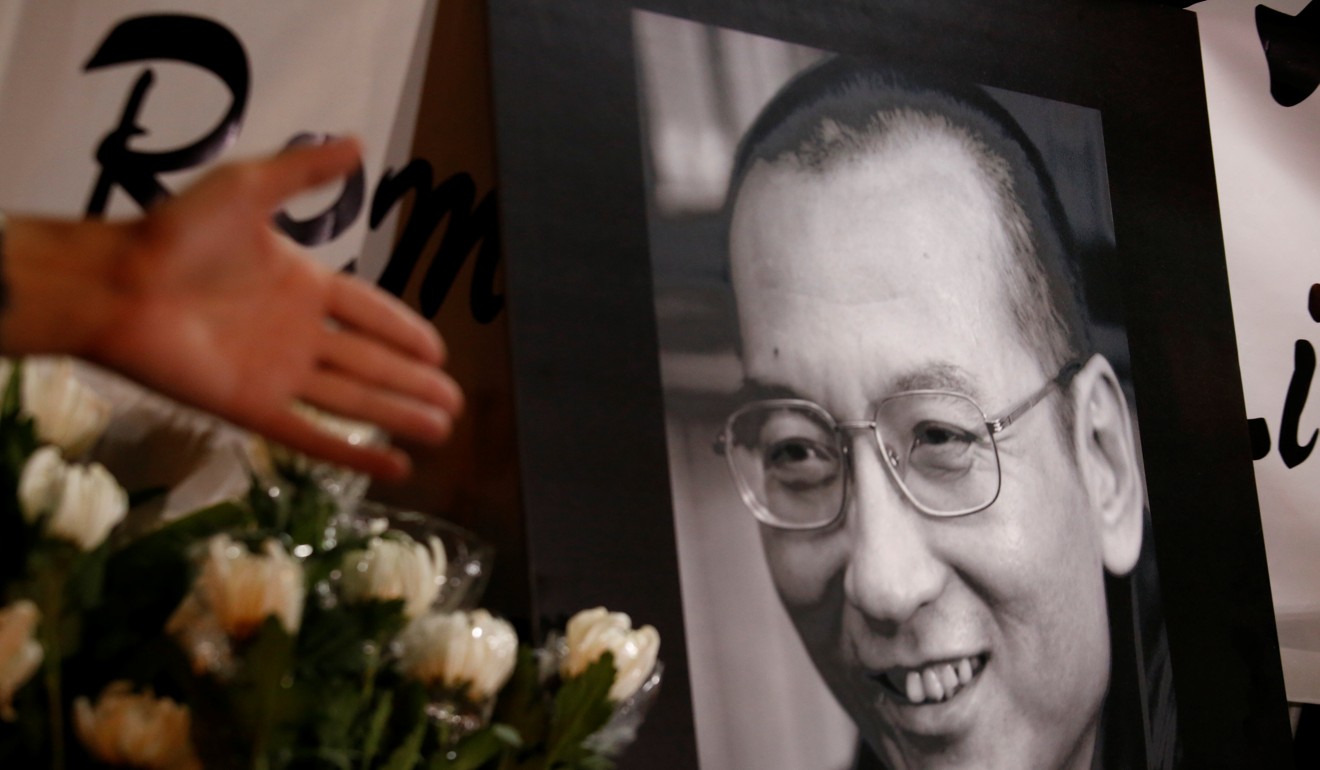 Similar censorship was in place on WeChat, China's hugely popular instant messaging app.
While many references to Liu's death were blocked, some internet users still managed to get around censors and commemorate the late activist using indirect references or through pictures and screenshots.
Many articles and poems written by Liu or his wife Liu Xia, as well as the cover of the Nobel laureate's doctoral thesis, were widely circulated on WeChat.
"Rest in peace, Dr Liu of Beijing Normal University," one of the posts said.
Internet users also posted screenshots of reports and obituaries for Liu by overseas media.
State-run media stayed largely silent about the Nobel Peace Prize winner's death but Global Times, a tabloid controlled by Communist Party mouthpiece People's Daily, hinted on its Chinese-language social media account that mourners were "putting on a grand show of sorrow". That post was later removed.
In an English-language commentary, the newspaper said Liu was "a victim led astray by the West". "Liu lived in an era when China witnessed the most rapid growth in recent history, but he attempted to confront Chinese mainstream society under Western support," it said. "This determined his tragic life. Even if he could have lived longer, he would never have achieved his political goals that are in opposition to the path of history."
Liu, 61, died of multiple organ failure on Thursday, according to a statement released by the hospital treating him in Shenyang, Liaoning province.
Liu was awarded the Nobel Peace Prize in 2010, represented at the ceremony by an empty chair due to his imprisonment.
This article appeared in the South China Morning Post print edition as: Censors muzzle mourners online