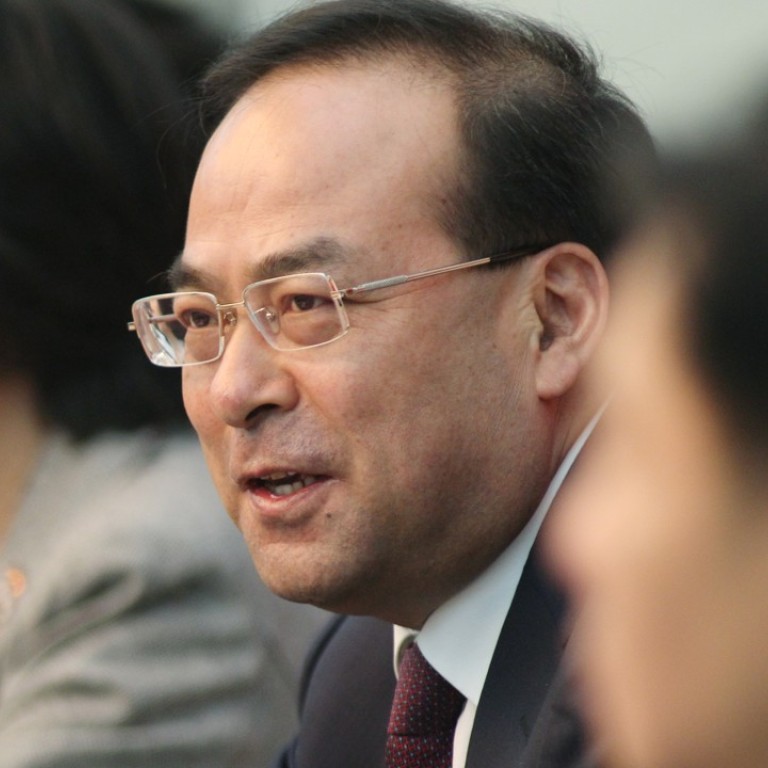 Curse of Chongqing? Probe into Sun Zhengcai evokes memories of Bo Xilai's dramatic fall
Investigation into Sun Zhengcai, once considered a favourite to join China's ruling elite, casts another shadow over city's leadership
The investigation into Sun Zhengcai, the departing party boss of Chongqing who was once considered a front runner in the race for China's next generation of leadership, inevitably reminds one of the dramatic downfall of one of his predecessors in the hillside metropolis five years ago.
Bo Xilai, who had ruled Chongqing since 2007, was dismissed from the post in March 2012. A month later, the high-flying and flamboyant politician who had his eyes set on high office was announced to be detained under the party's internal investigation for "serious discipline violations" and stripped of his most powerful post as a Politburo member.
Bo's seat in the 25-strong Politburo – which Sun now also holds – could have made him a candidate for its seven-seat standing committee, the party's innermost circle of power, at a key leadership transition later that year. Some observers think he could have even challenged Xi Jinping, then the vice-president, in leading the next administration.
But his spectacular fall from grace upset the power transition and marked the start of a years-long purge of several senior political and military figures, and their factions, whom Xi later said had "engaged in political conspiracy activities".
Five years later, a few months ahead of a new leadership reshuffle that will see Xi further cement power for his second term in office, Chongqing was again struck by a major political shake-up whose implications could ripple out from the upper reaches of the Yangtze river to the seaside resort of Beidaihe, where incumbent and retired party leaders will have their annual gathering by early August to seek consensus on key decisions, including personnel arrangements, ahead of the 19th party congress.
Sun, at 53 the youngest member of the Politburo, was widely seen as a top contender for its standing committee. But unlike the charismatic and telegenic Bo, Sun has deliberately kept a low public profile in recent years, shunning reporters at the annual parliamentary and political consultative meetings – once seen as a show place for the party's rising stars.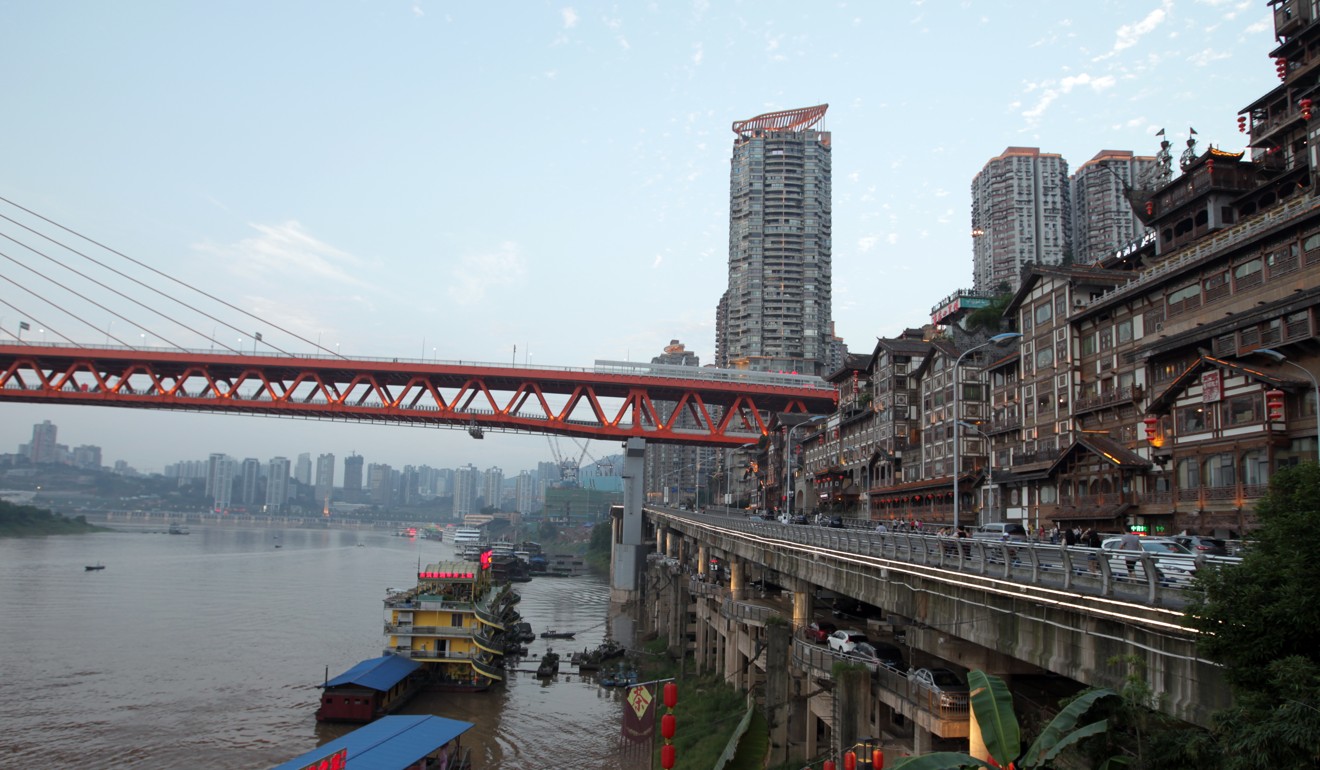 At this stage, there is no evidence suggesting Sun's case is as serious as Bo's, who is now serving a life sentence for corruption.
Sun did not pose a challenge to Xi's power in the way that Bo potentially could, and his low-key personality was in stark contrast to Bo's unabashed ambition and desire for attention, which had always raised eyebrows, analysts said.
Sources told the South China Morning Post over the weekend that Sun was being questioned by Communist Party investigators, but it is not clear if he has been formally detained for internal interrogation, or what exactly might have gotten him into hot water.
But pundits said whatever might come out of the investigation, the weekend's turn of events certainly bodes ill for Sun's political prospects.
"Unless he suddenly makes himself incredibly useful and helpful to Xi, Sun is politically a dead man walking," said Steve Tsang, director of the SOAS China Institute in London.
His dismissal and investigation also send a powerful signal to other cadres, he said.
"What is happening to Sun can happen to others who resist falling in line with Xi's plan for the 19th party congress."
"I don't see Xi facing competition, but there is still considerable resistance against his ambition and plan, and this may well be what motivated Xi to strike at Sun," he said. 'To take someone as senior as Sun down, Xi's approval is indispensable."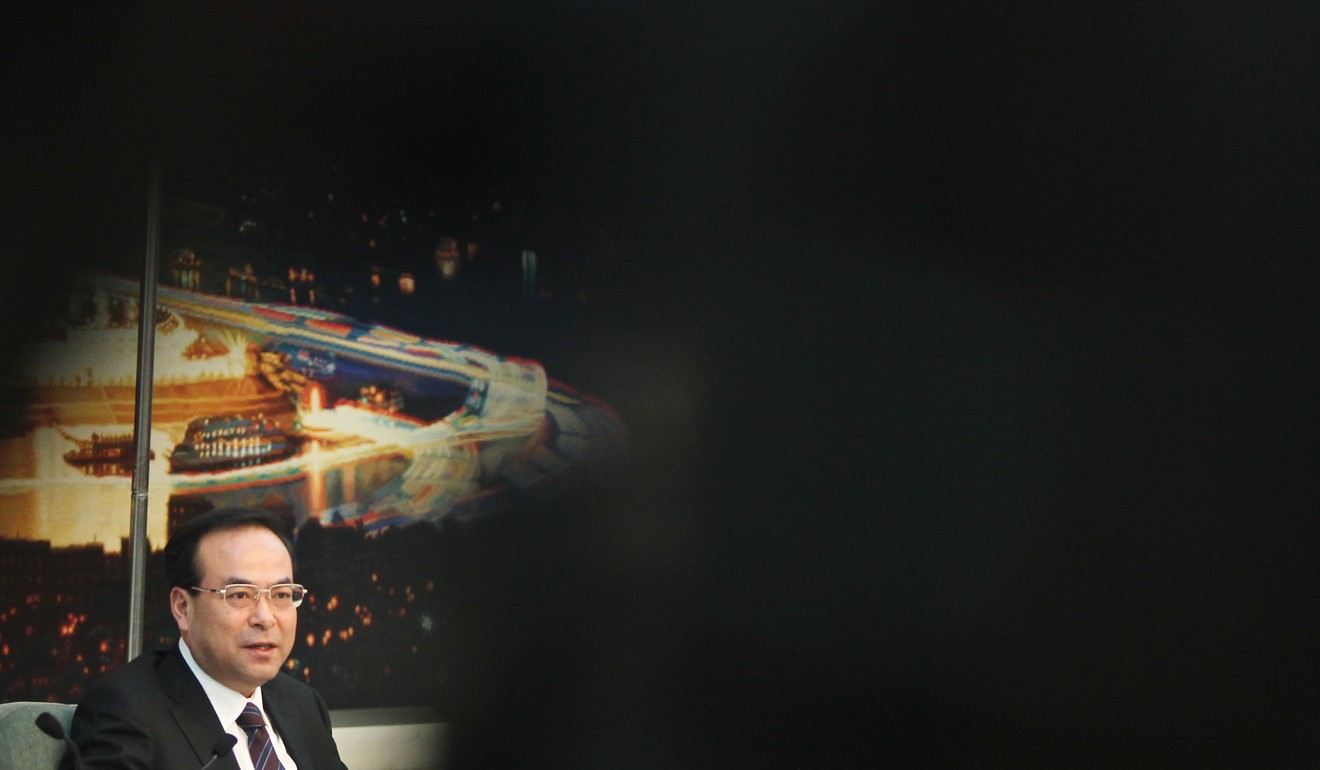 If something serious comes out of the investigation, Sun will be the fourth incumbent Politburo member and the second party boss of Chongqing to fall from grace in recent decades. The two other Politburo members brought down while in office were former Shanghai party boss Chen Liangyu in 2006 and former Beijing party boss Chen Xitong in 1995.
"Chongqing seems like a poisoned chalice now. Two of its last four party bosses seem to have been consigned to oblivion," said Kerry Brown, director of the Lau China Institute at King's College in London.
"Maybe Chongqing itself is the clue – a place which seems to invite freewheeling innovation and lulls its officials into a false sense of security. As under Bo, Sun's Chongqing was often presented as a place of administrative creativity and modernity," Brown said, citing the city's role as host of the party's international liaison department's dialogue with the world last year.
"But maybe it's also a place to test the loyalty and discipline of the most favoured. One felled party boss in less than a decade is understandable. Two becomes an unsettling puzzle," he said.
On Monday, the party's top graft-buster, Wang Qishan, penned a lengthy article on the watchdog's disciplinary inspections in People's Daily, stressing the focus on political loyalty and discipline.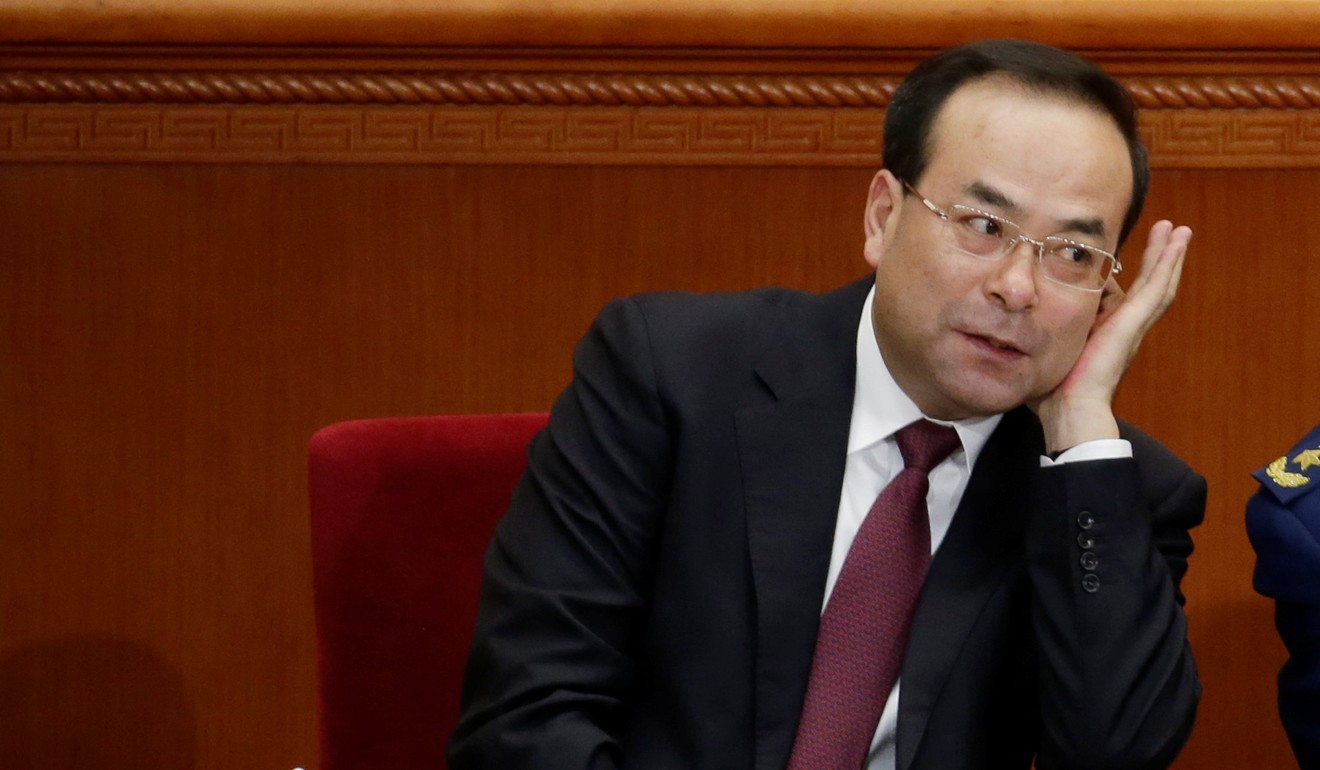 "Inspection is a political check-up, while re-examination is a political review that aims to extend and amplify deterrence," Wang said in the article.
In February, the party's disciplinary inspectors chastised Sun and other municipal leaders for not having completely rooted out the "pernicious ideology legacy" left by Bo and his right-hand man, Wang Lijun, after a two-month inspection. It was the second time the city had been inspected in recent years. The stern wording at a politically sensitive time prior to the autumn congress was seen by some as an ominous sign for Sun's political prospects.
This article appeared in the South China Morning Post print edition as: Chongqing may be a 'poisoned chalice'