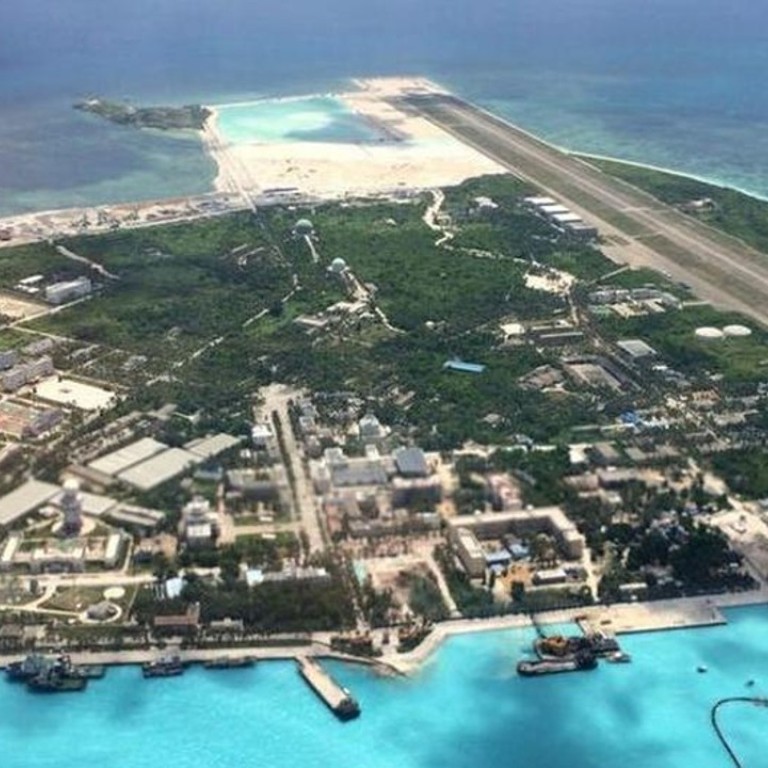 Xi personally behind island-building in the South China Sea
Communist Party mouthpiece praises president's tough stance on maritime disputes with Asian neighbours
A top Communist Party publication has spelled out that President Xi Jinping was personally behind Beijing's high-handed approach to disputes in the East and South China seas.
An editorial on Friday in Study Times – put out by the Central Party School, the Communist Party's top academy – was the latest to lavish praise on Xi for his tough stance on territorial issues with the country's Asian neighbours.
"[President Xi] personally steered a series of measures to expand [China's] strategic advantage and safeguard the national interests," the article said.
"On the South China Sea issue, [Xi] personally made decisions on building islands and consolidating the reefs, and setting up the city of Sansha. [These decisions] fundamentally changed the strategic situation of the South China Sea," it said.
Analysts said the editorial showed Xi had assumed a degree of centralisation and control over China's foreign policy as he moves to consolidate his power and establish himself as the country's most powerful leader since Mao Zedong and Deng Xiaoping.
It followed a series of state media reports extolling Xi's virtues ahead of a key leadership reshuffle at the national congress in autumn.
The article included a rundown of Xi's life since childhood, and praise for his leadership on economic reform, the military overhaul and anti-corruption drive.
Beijing's approach to maritime disputes appeared to be more centralised, analysts said, amid efforts to expand its presence in disputed waters, such as building man-made islands, which had unnerved many of its neighbours.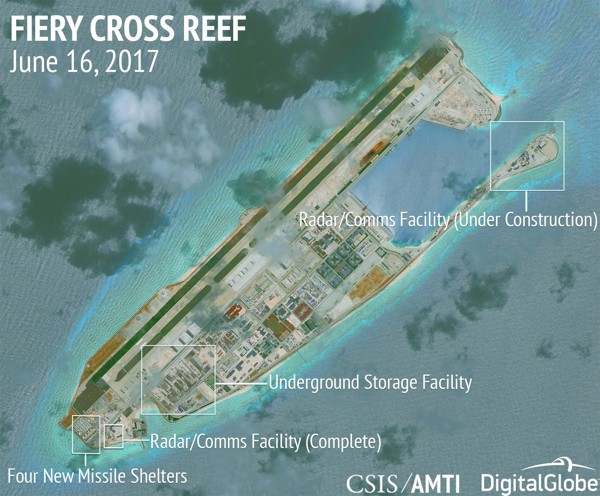 "The South China Sea is a source of strategic mistrust between China and other countries," said Zhang Baohui, a Hong Kong-based expert in Chinese politics and diplomacy at Lingnan University . "[Xi's decision-making] will probably eliminate some uncertainties on the part of other countries about China's intentions."
Bill Hayton, a South China Sea expert and associate fellow of UK-based think tank Chatham House, said Xi's emphasis on Chinese sovereignty in the region had pushed rival claimants, such as Vietnam, to court the United States.
"China's eventual aim is to occupy every single feature in the South China Sea," he said. "It can't do this in a dramatic way. China has to do this in a step-by-step way to avoid backlash."
China also saw an opportunity in the South China Sea, Hayton said, as the US disengaged from Asia beyond North Korea.
"The Southeast Asian countries don't want to be sort of dominated by China; neither do they want to sign up for some kind of anti-China containment policy," he said. "But with the clearly weakened US position in the region … China can just pick off the Southeast Asian countries."
But Zhang argued that China had shown a willingness to cooperate with regional powers while defending its core interests, pointing to its negotiation with Asean countries for a code of conduct in the South China Sea and its rapprochement with the Philippines.
"Of course, we have a long way to go," Zhang said.
Beijing claims almost all of the South China Sea, which sees a third of the world's maritime traffic. The Philippines, Brunei, Malaysia, Vietnam and Taiwan also have overlapping claims.
China started land reclamation efforts in 2013 and has rapidly built reefs into seven man-made islands in the Spratlys. The Pentagon has estimated the reclamation added over 3,200 acres of land.
The editorial also credited Xi with setting up an air defence identification zone (ADIZ) in 2013 in the East China Sea, where Beijing and Tokyo have a territorial dispute over the uninhabited Diaoyu Islands, known as the Senkakus in Japan. The flight zone and introduction of regular coastguard patrols by Beijing, according to the editorial, had weakened Japan's position.
It follows a similar editorial in the official PLA Daily on Thursday, which also praised Xi for directing Beijing's strategy on the Diaoyus, and for setting up regular naval patrols in the South China Sea.
State Councillor Yang Jiechi also praised Xi in a piece published by another party mouthpiece, Qiushi magazine, early this month for opening a new chapter of "diplomacy with Chinese characteristics".
"China has shown a clear stance on issues relating to its core interests," he wrote. "We have drawn our bottom line, displaying our willingness to fight, and effectiveness in defending our core interests and rights."
This article appeared in the South China Morning Post print edition as: Party piece reveals Xi's strong hand in island building