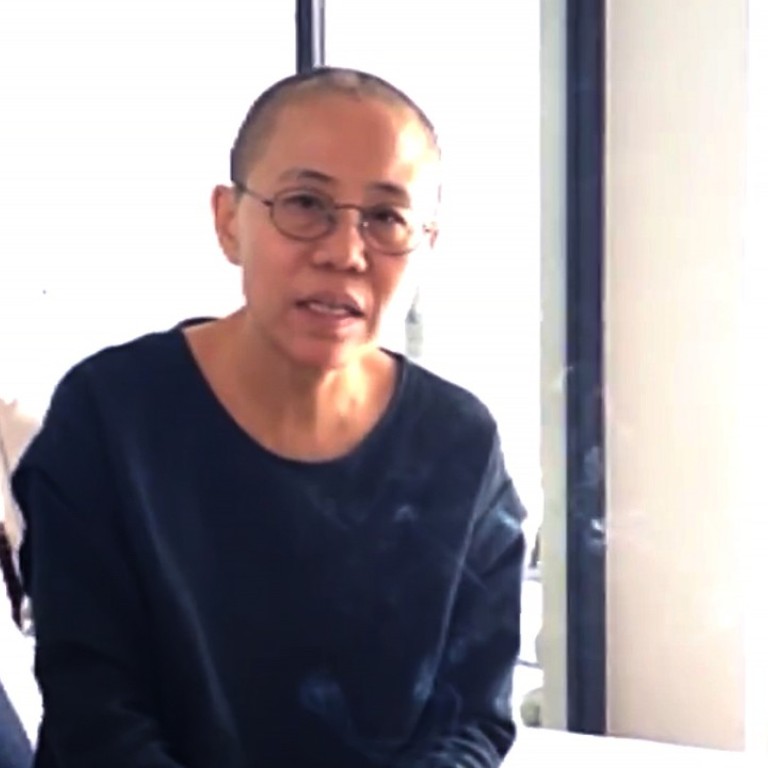 New video shows Liu Xiaobo's widow saying she needs to avoid public eye
'I'm taking a rest in another place,' Liu Xia says in the video published on YouTube. 'Please give time for my heart to recover.'
A one-minute video of the widow of Chinese Nobel laureate Liu Xiaobo surfaced on YouTube late on Friday, as officials and advocates worldwide call on the Chinese government to release her from an effective house arrest.
In the video, seemingly filmed after her husband's death, Liu Xia said she had stayed out of public view because she needed time to recover from the loss.
"I'm taking a rest in another place," she said in a weak, hoarse voice. "Please give time for my heart to recover. One day I will see you in a healthy form.
"When Xiaobo was ill, the doctors did everything they could. Xiaobo also saw life and death in an easy way.
"Therefore I need to try my best to adjust myself. In the future, when I have improved in every aspect, I will be with you again."
The video showed her sitting on a couch, dressed in black clothes and holding a cigarette in her hand.
Liu Xia's whereabouts have been unknown since Liu Xiaobo died of liver cancer on July 13 while in custody. She has been under house arrest since her husband won the Nobel Peace Prize in 2010.
It was unclear who took the video or published it on YouTube, which is blocked in China.
The account to which the video was uploaded was registered in July. Videos critical of fugitive tycoon Guo Wengui, who has been making corruption allegations against Communist Party officials, have been published under the same account.
When Liu Xiaobo was being treated for his illness in June, a video with an unknown source also appeared on YouTube showing the ailing dissident performing outdoor activities in prison, receiving medical examinations and expressing his gratitude to jail guards.
Liu Xiaobo was serving an ­11-year jail term on subversion charges for his part in drafting the pro-democracy manifesto "Charter 08". He was only released on medical parole after being diagnosed with late-stage liver cancer in May.
Earlier this month, foreign diplomats trying to locate Liu Xia were blocked by security guards when they went to her flat in Beijing.
The US, Germany, Britain, France and the European Union all have urged China to release her from house arrest and allow her to leave the country following her husband's death.
In late July, the UN human rights chief also said he planned to seek a meeting with Chinese officials to urge freedom of movement for Liu Xia.
Fellow dissident and family friend Hu Jia said he suspected the latest video was filmed or uploaded at the government's direction.
"The video wants to show Liu Xia is unwilling to contact the outside world," Hu said. "We don't think it is true."