Taiwan
Get more with myNEWS
A personalised news feed of stories that matter to you
Learn more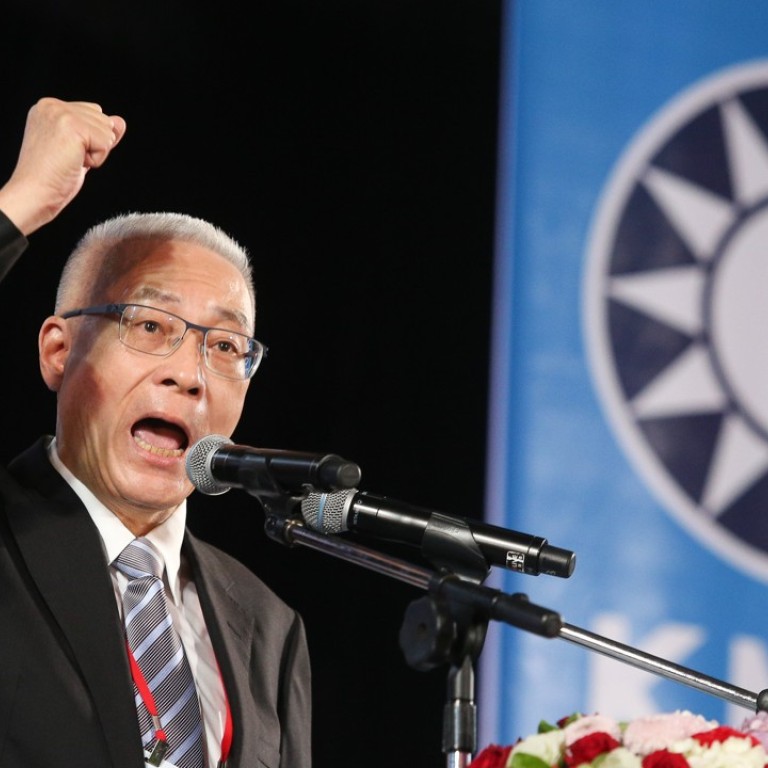 KMT pulls pro-unification plank from party platform
Taiwan's opposition party withdraws backing for peace treaty talks with the mainland
Taiwan's opposition Kuomintang has pulled a pro-unification plank from the party's platform, a move analysts say is certain to rile Beijing.
In a vote reportedly orchestrated by new KMT leader Wu Den-yih on Sunday, the party's national congress approved removal of calls for a peace treaty with the mainland before eventual reunification, an idea introduced by Wu's predecessor Hung Hsiu-chu.
The congress also reinstated a long-standing definition of the "1992 consensus" which acknowledges that there is only one China, but either side can have its own interpretation of what that China stands for.
The revised KMT platform also calls for opposition to Taiwanese independence and maintains the status of "no unification and no use of force".
The consensus is an understanding made by KMT and mainland negotiators in 1992 to head off political differences in order to return to talks.
Former Taiwanese president Ma Ying-jeou of the KMT used this "one China, two interpretations" model to engage Beijing, leading to eight years of warming cross-strait relations during his two terms as president from 2008.
But the KMT's failure at the polls in 2016 convinced Beijing that the approach was not sustainable, analysts say.
After she became party leader last year, Hung shifted focus away from the "two interpretations" part of the strategy and concentrated on the "one China" element.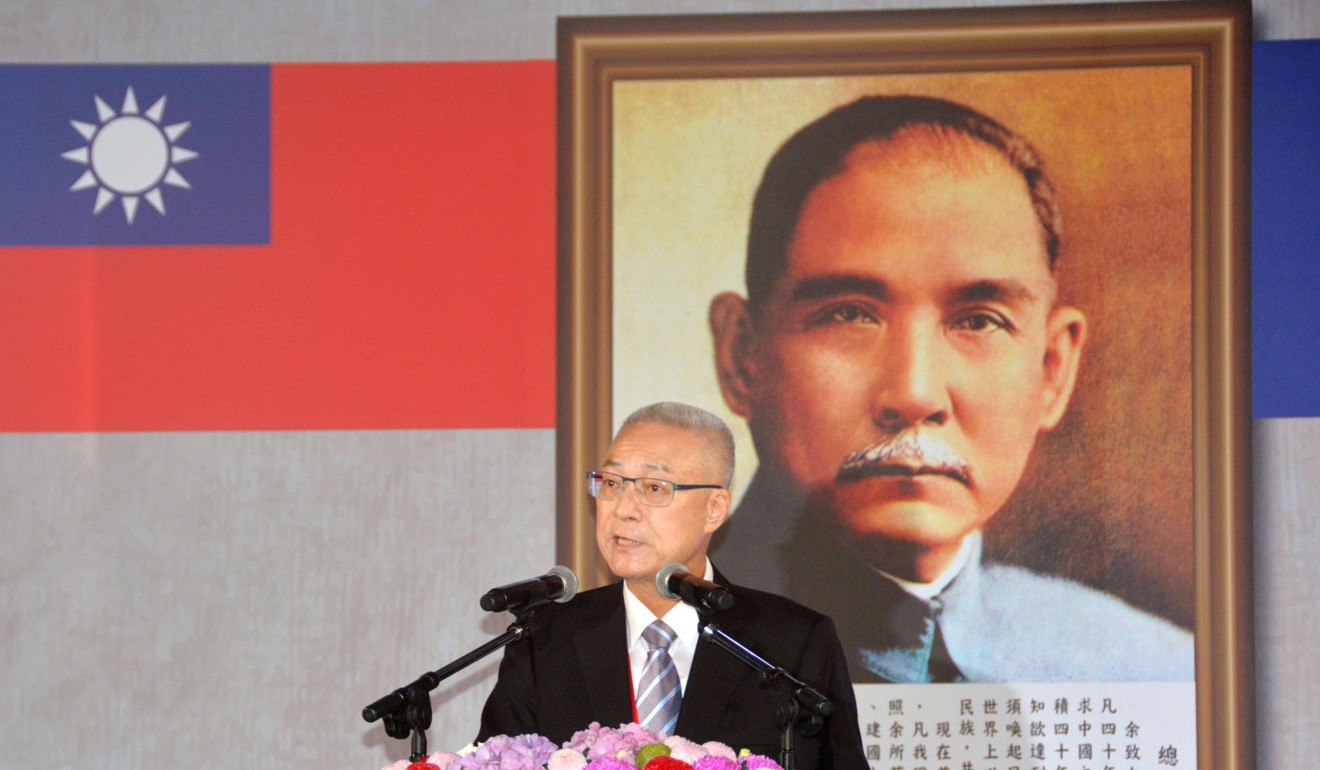 Wang Kung-yi, a political science professor at Chinese Culture University, said Beijing would not welcome a return of the Ma approach.
"With the KMT now an opposition party following its defeat by Tsai Ing-wen of the independence-leaning Democratic Progressive Party, which controls both the government and the parliament, Beijing will find it difficult to accept Wu's return to the old model in advancing cross-strait relations," Wang said.
He said that by revising what was seen as a pro-unification platform supported by Hung, Wu hoped to win the support of voters not keen on close ties with the mainland or eventual unification.
Wu faces an uphill battle ahead of next year's local government elections, a litmus test for the 2020 presidential race.
"If he is able to score some points in next year's local government elections, he will have a chance to stand for the 2020 presidential poll; otherwise, he would have to bow out to take responsibility," Wang said.
Ni Yongjie, deputy director of Shanghai Institute of Taiwan Studies, said the change in platform would suggest to Beijing that Wu was not sincere in improving cross-strait ties.
"By specifically mentioning the different interpretations, Wu appears to adhere to the 1992 consensus and the no unification and no independence strategy adopted by Ma," Ni said.
"But actually the different interpretations are another form of the special state-to-state theory advocated by [the island's former leader] Lee Teng-hui."
Hung also criticised the new amendment, saying she feared Beijing would see this as an idea to promote an independent Taiwan under the "Republic of China" framework.
This article appeared in the South China Morning Post print edition as: in policy switch, KMT scraps call for mainland peace deal