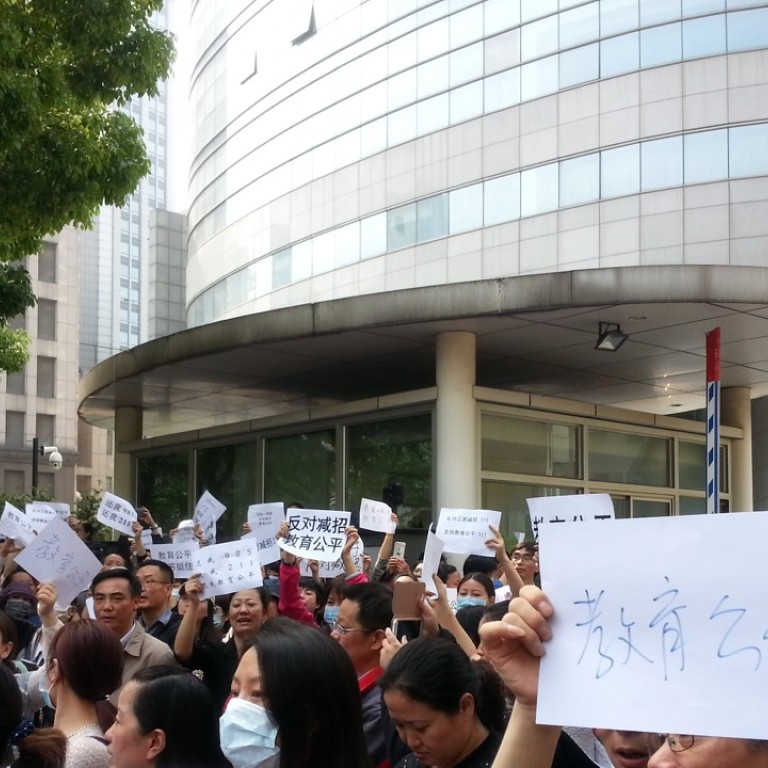 Fewer Chinese citizens filing petitions against authorities as Beijing tries to curb use
Number of people contacting complaints offices fall by a quarter compared with 2013, but expert warns figures may not give full picture
Petitions lodged against the government dropped across mainland China by a quarter last year compared with 2013, state media reported, after a drive to encourage citizens to settle disputes through the courts and a crackdown targeting rights lawyers.
Their use is a politically sensitive topic for many officials.
The figure was released amid a major propaganda campaign to review the country's achievements in the first five-year term of President Xi Jinping's administration, ahead of a leadership reshuffle this autumn.
Xinhua reported that the State Office of Letters and Calls, the highest office for dealing with petitions, had announced the percentage fall.
However, it did not release the actual number of petition cases, which is still considered a sensitive topic on the mainland.
The number was brought down in several ways. For instance, Shanghai, Shandong, and Guangdong did so by diverting petitions relating to court cases back to the judicial system, said the report.
Many petitions are filed as a result of deep distrust of China's courts.
Jilin, Yunnan and Shaanxi brought down the number by sending out inspection teams to the grass roots, so disputes could be solved before petitions are sent to higher offices, it said.
Petitions are considered a great threat tosocial stability by the Chinese government.
However, the reported fall may not be an accurate description of petitions nationwide, according to former rights lawyer Liu Xiaoyuan.
"This number only indicates the drop in petitions received by the letters and calls bureaus in the country, but not petitions in a whole," he said. "Many major departments have their own petition receiving offices, and people often turn to those offices after they lose hope in the letters and calls bureaus."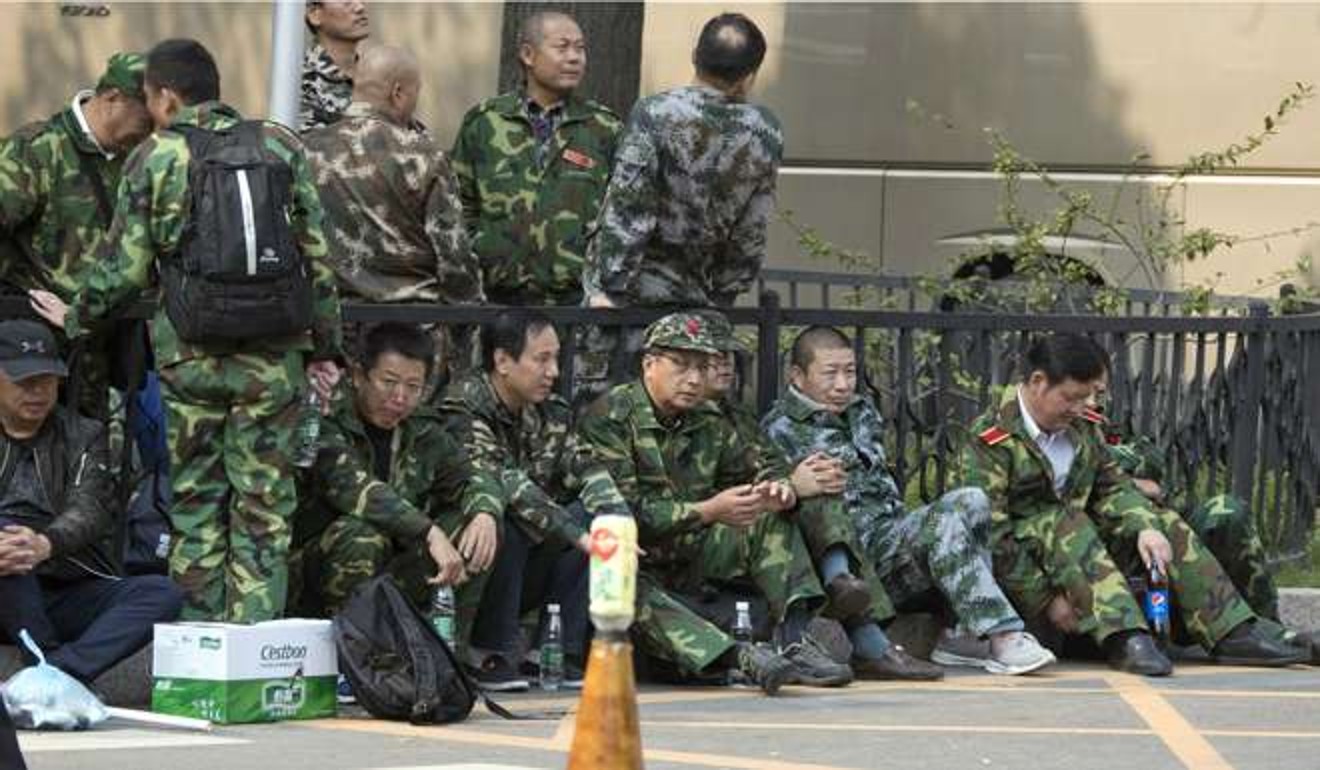 Besides the departments that receive petitions, the major offices of party organs and ministries are also frequented by petitioners with all kinds of complaints.
However, the Chinese government does not publish the combined numbers of petitions received by all departments.
The Central Committee for Discipline Inspection, the Communist Party's anti-graft force, for example, said it had received 1.9 million petitions and complaints in 2013.
Thousands of army veterans gathered outside of the CCDI's headquarter in Beijing last October, to demand unpaid pensions and benefits. Hundreds of them staged another protest this February.
It can greatly compromise local officials' appraisals if petitioners from their localities take their complaints and travel to Beijing, especially during important political events.
The desire to limit petitions has seen illegal centres being set up on the outskirts of Beijing
which are used to detain petitioners
and stop them raising their grievances with central government.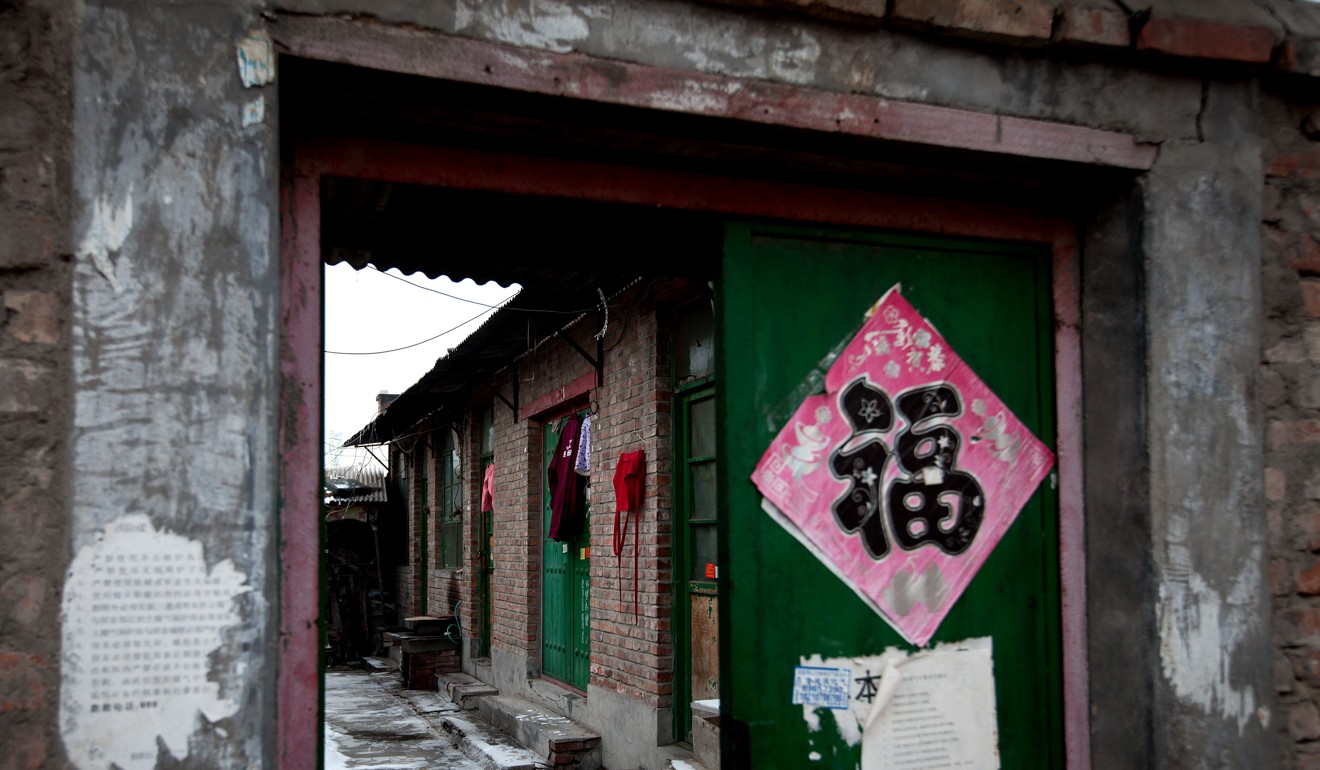 The Chinese government has been trying to scale down the number of petitioners travelling to Beijing and other main cities by making online petitioning more convenient.
State media reported last year that online petitions made up 40 per cent of the number filed. Online petitions were also the single most common way of appealing to the authorities, ahead of letters and complaints made in person.
The Ministry of Justice and the State Office of Letters and Calls have also encouraged lawyers as the third party to mediate in petition cases, said the Tuesday report.
But there is a clear red line for lawyers. In what became known as the 709 crackdown against rights lawyers and activists in 2015, the authorities detained, arrested and questioned around 300 people.
Among the small number to have subsequently been convicted – all on subversion charges – all had helped with petition cases and have been accused of instigating petitioners to protest.
This article appeared in the South China Morning Post print edition as: fewer petitions filed amid official drive to curb use