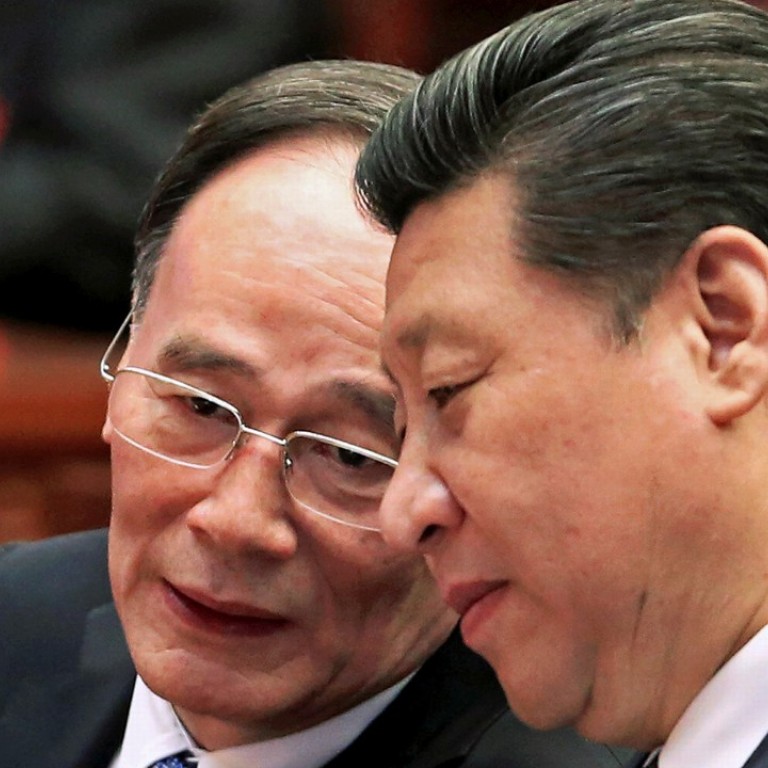 China's top graft-buster Wang Qishan: will he stay or will he go?
China's constitution limits every president and premier to two five-year terms, but there are no hard and fast rules for Communist Party jobs
The future of Chinese anti-graft tsar Wang Qishan has become one of the hottest conversation topics in Beijing ahead of the Communist Party's national congress this month.
Wang – party chief Xi Jinping's right-hand man in an ongoing anti-corruption campaign that has claimed the scalps of many senior officials – has managed to maintain a relatively low profile in the past five years despite being viewed by many as China's second most powerful man.
But even though he's rarely spoken in public, the spotlight is now firmly on him, with most attention focused on whether he will retire in this month's leadership reshuffle.
According to the party's unwritten retirement rules, Wang, who turned 69 in July, is destined for retirement. But opinion in political circles is split, with some suggesting he might retain his seat on the Politburo Standing Committee after the party's five-yearly national congress, expected to open on October 18.
If that happens, Wang will shatter a convention followed since 2002 that has seen all members of the party's highest decision-making body aged 68 or older at the time of a party congress step down.
The unwritten rule formed the basis for the first orderly power transition in Chinese Communist Party history in 2002, when Jiang Zemin retired as party chief at the age of 74 along with every other member of the Politburo Standing Committee apart from Hu Jintao, Jiang's successor, and was also strictly followed in the two subsequent leadership reshuffles – in 2007 and 2012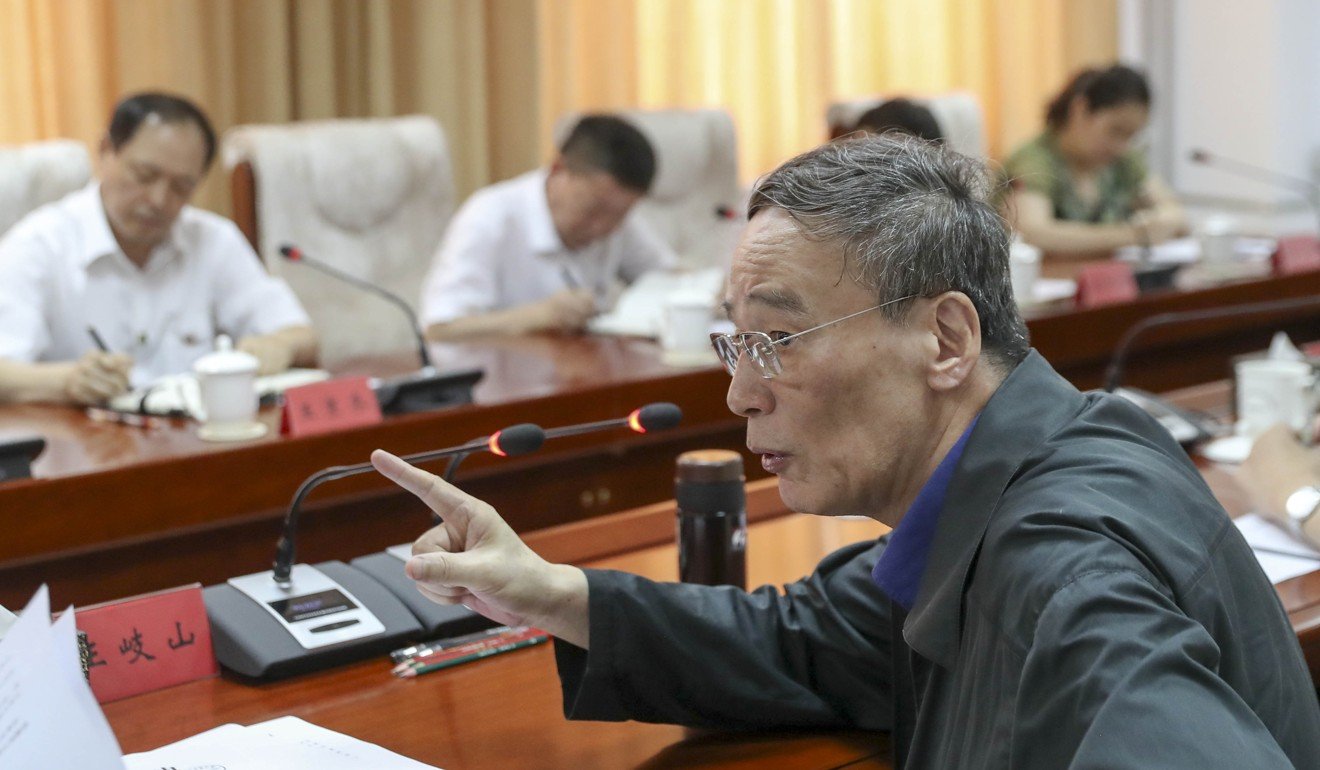 However, its validity was questioned last autumn, when a senior official publicly dismissed it as "mere folklore". As a key Xi ally, Wang – the youngest of the five standing committee members over the age of 68 this year – is widely regarded as the most likely to benefit from any relaxation of the rule.
China's constitution limits every president and premier to two five-year terms, but there are no hard and fast rules for party jobs. However, the informal retirement age for Politburo Standing Committee members has also effectively limited those in the party's top jobs, including the general secretaryship, to two five-year terms.
The party leadership's position on Wang's political future or his own preference are not known, and there is a similar lack of clarity about what task he might be given if kept on.
But one thing is certain: Wang remaining a member of the Politburo Standing Committee would benefit Xi if he decides to seek a third term as party chief at the following leadership reshuffle in 2022, when he would also be 69.
"If Wang sets an example [for retirement], Xi could follow it," Beijing-based commentator Zhang Lifan said.
Legal underpinning
Professor Andrew Nathan, a political scientist at Columbia University in New York, said Wang's fate was in Xi's hands.
"Xi seems to have enough power to change the rules of the game if he wishes to do so," he said. "As far as I can see, Xi continues to trust and rely on Wang to carry out the anti-corruption campaign, and that makes Wang an important part of Xi's power base. I think Xi will want him to continue."
However, multiple well-connected sources, who preferred to remain anonymous, told the South China Morning Post Wang was more likely to retire.
Zhuang Deshui, deputy director of Peking University's Clean Government Centre, agreed that Wang's retirement this year would make more political sense.
"It's not fair to attribute the whole campaign to one individual," Zhuang said. "The campaign is going forward with or without him. It's just it might proceed faster with him.
"However competent he is, he needs to retire one day. We still need to respect the law of nature. Mao was very competent, but he would have made fewer mistakes if he had retired earlier."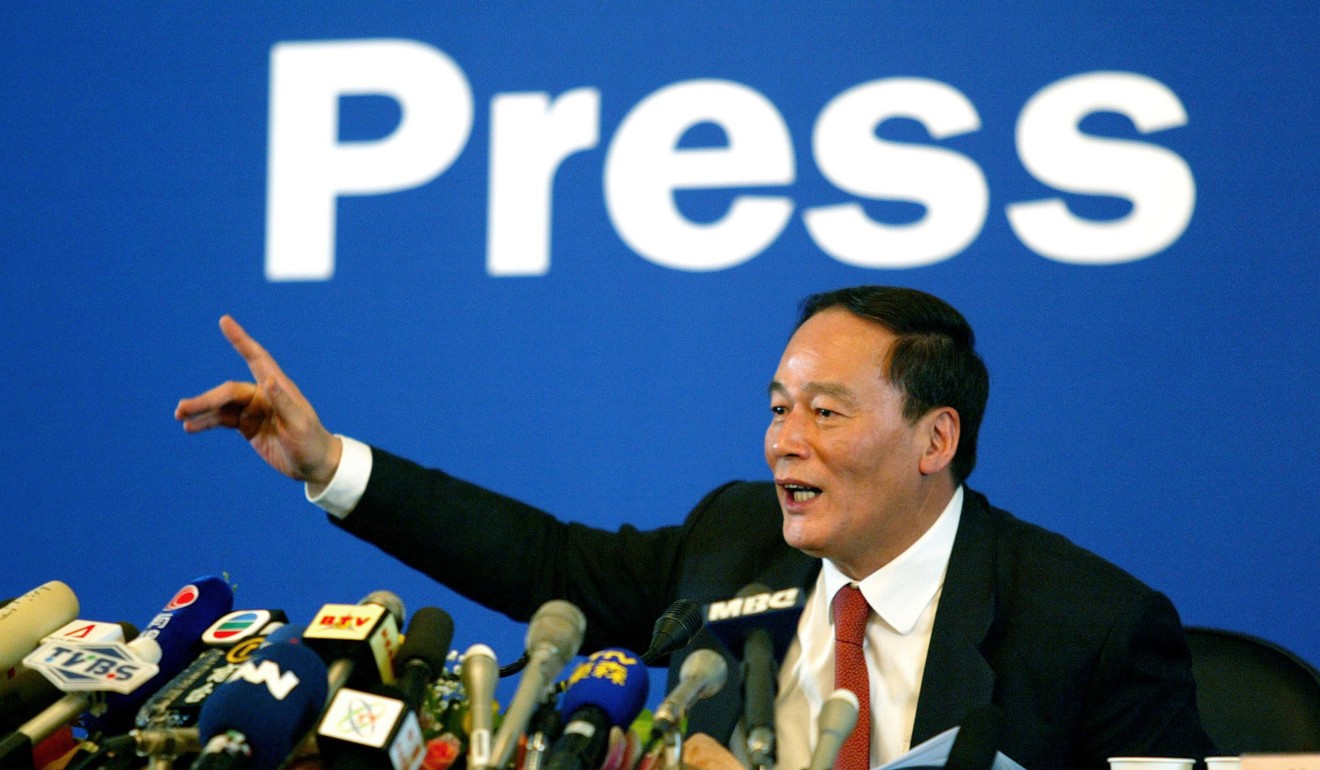 If Wang does stay on, he could remain China's top graft-buster or, in a less likely scenario, become premier and play a key role in guiding the country's economy. There has also been talk he could be named chairman of the National People's Congress, China's legislature.
Speculation about Wang's future role increased last month, when he met Singapore Prime Minister Lee Hsien Loong and US President Donald Trump's former chief strategist, Steve Bannon, in Beijing. Wang met regularly with world leaders when vice-premier, but has not had a government role for five years.
Political scientist Chen Daoyin, an associate professor at Shanghai University of Political Science and Law, said that if Wang stayed on as secretary of the party's Central Commission for Discipline Inspection (CCDI) he would be able to create a legal underpinning for its graft-busting operations.
"He used to talk of curing the symptoms first so as to win time to cure the disease," Chen said. "If he stays, he could help direct China's anti-corruption drive on the legal track."
Xi's anti-graft campaign has been effective but also controversial, because the formidable and secretive CCDI answers only to the party. That means its operations, including the detention and interrogation of corruption suspects, fall outside regulation by Chinese laws.
In the past two years, Wang and his team started to address the elephant in the room, drawing up plans for a national anti-corruption super body that would consolidate the powers of various state agencies, be answerable to the law and report to the National People's Congress, China's top legislature. Pilot programmes have been set up in Beijing and the provinces of Shanxi and Zhejiang, with the national body expected to start work in March.
But Chen added that Wang remaining at the CCDI would also have negative implications.
"The anti-corruption campaign has escalated into a campaign to safeguard the party's political primacy, and it has reached all aspects of public life," he said. "Whether it's his intention or not, Wang's way of ruling the party has grown into an oppressive atmosphere across the nation."
As well hunting down corrupt officials, the CCDI under Wang has sought to bolster support for the top leadership among the party's 90 million members. Two years ago it even banned "irresponsible comment" on the party's central leadership, including comments made privately.
In an article in the party mouthpiece People's Daily three years ago, after some Chinese lawyers argued that party members should be allowed legal representation during CCDI investigations, Wang wrote that joining the party meant voluntarily giving up some civil rights to ensure loyalty to it.
A year later, in a speech to CCDI inspectors that was leaked online, Wang, who studied history at Northwest University in Xian, criticised young Chinese for their lack of attachment to the country's history.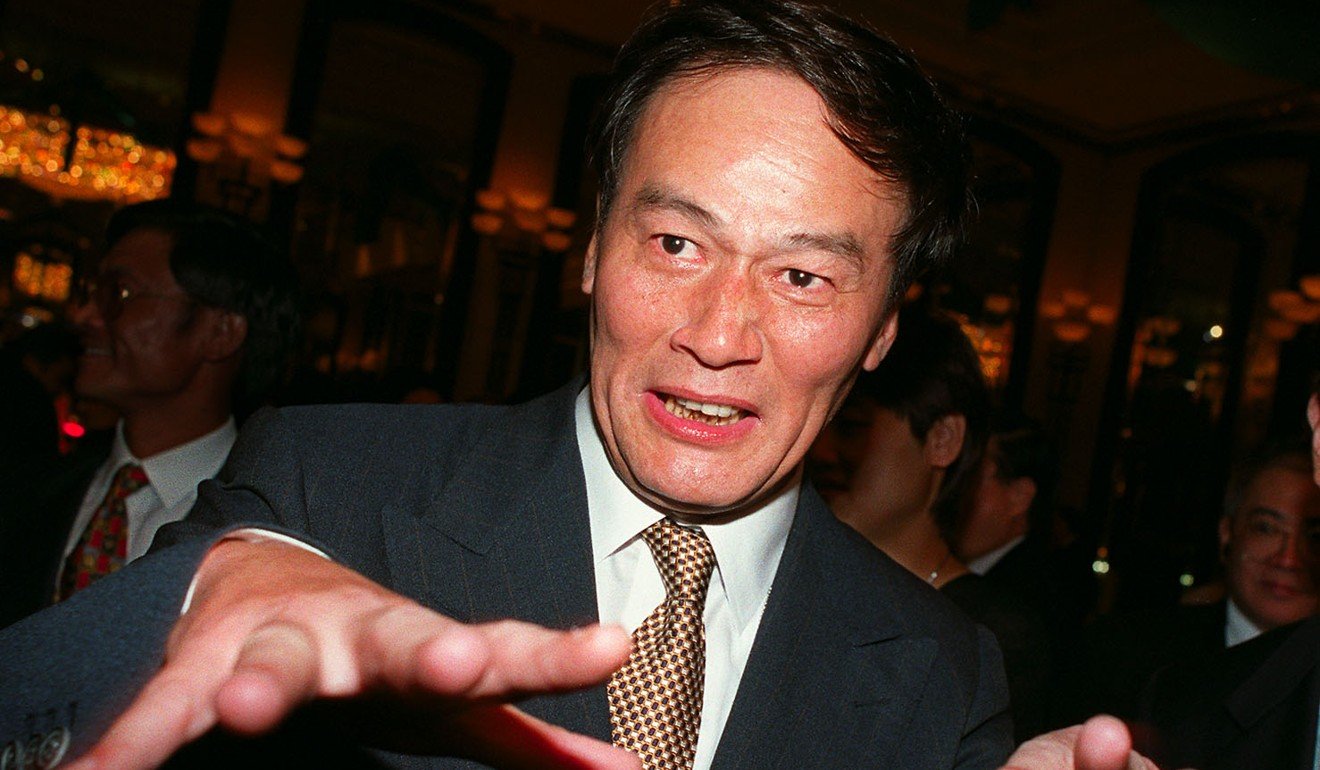 "If the young generation have better knowledge of China's history, they wouldn't think the moon is rounder in foreign lands ... they wouldn't lack pride in China's traditions and culture," he said.
That remark surprised liberals, many of whom remember Wang as an early advocate of the utility of studying Western ideas and someone who pushed for market-based economic reforms.
Wang becoming premier is regarded as a much less likely outcome, but one that has backing in business and intellectual circles given the economic challenges China faces. Wang's record as an economic troubleshooter stands out among Chinese officialdom and many regard him as the ideal man to tackle problems ranging from slowing growth, industrial overcapacity and zombie state-owned enterprises (SOEs) to resistance to reform from vested interests and the need to rein in capital outflows and home prices.
In the 1980s, Wang helped spearhead the reform of China's rural economy, which lifted millions of peasants out of poverty and came to be regarded by many academics as one of China's most successful reforms.
Fire brigade chief
Then, in the aftermath of the 1997 Asian financial crisis, when he was head of China Construction Bank, he played a key role in the first big overseas initial public offering by an SOE – which led to China Mobile's listing in Hong Kong and New York.
In his 2005 book One Billion Customers: Lessons from the Front Lines of Doing Business in China, journalist turned businessman James McGregor detailed the tough stance Wang had taken earlier with joint venture partner Morgan Stanley over the control of investment bank China International Capital Corp (CICC), one of the two bookrunners for the offering, along with Goldman Sachs.
When then Morgan Stanley Asia chairman Jack Wadsworth argued that the US investment bank should have the final decision-making power at CICC, Wang retorted: "Don't give me that American big-power bully attitude. You can do the technology, but for direction and strategy, you should listen to me."
"We're the experts and we know the business," Wadsworth insisted. "So does Goldman Sachs," Wang replied, "and I have the market."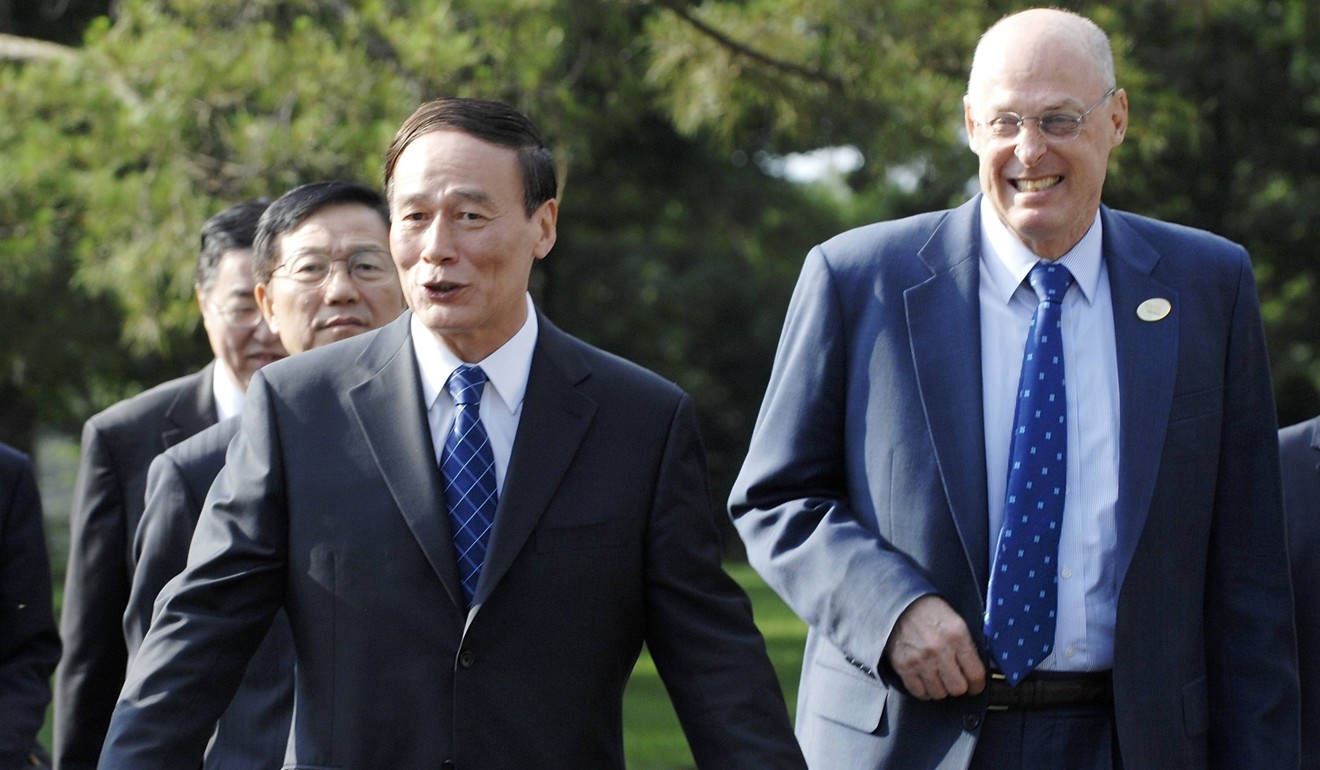 The next year Wang was appointed vice-governor of Guangdong, where he led the clean-up after the bankruptcy of Guangdong International Trust & Investment Co, China's second-largest state-owned investment group.
Then, developing a reputation as China's "fire brigade chief", he was parachuted into Beijing as the capital's mayor in 2003 to lead its fight against the Severe acute respiratory syndrome (Sars) epidemic that claimed 190 lives in the city. In the years that followed he went on to lead Beijing's preparations for the Summer Olympic Games it hosted in 2008.
In March 2008, five months before the Games opened, Wang was appointed one of China's four vice-premiers. Just months into his five-year vice-premiership, Wang's economic expertise was again called upon when he was made director of an ad hoc group and tasked with leading the State Council's efforts to fence China off from the damage caused by the global financial crisis.
In his 2015 memoir Dealing with China: An Insider Unmasks the New Economic Superpower, former US treasury secretary Henry Paulson recounted a meeting with Wang in the US in June 2008, in the middle of the crisis, when he was pressing China to open up its banking system and economy to more competition.
He said Wang replied: "You were my teacher but look at your system, Hank, we aren't sure we should be learning from you any more."
Paulson, a former Goldman Sachs chief executive, first met then Construction Bank chief Wang on one of his more than 70 trips to China while working for the US investment bank.
"He's a man of enormous capabilities," Paulson told The Wall Street Journal. "He understands markets, he understands people. He knows how to communicate. I don't speak Chinese, he doesn't speak English, but he's very easy for me to communicate with."
Professor Yuan Gangming, an economist at Beijing's Tsinghua University who was one of the first Chinese to earn in PhD in that field in the post-Mao era, said Wang stood out from most senior Chinese officials because of his understanding of the economy.
"We grew up in the same environment and we were both in the front line of the market economy in reform and opening up," said Yuan, who was an economics researcher at the Chinese Academy of Social Sciences in the late 1980s. Wang, who was then working in Beijing's top office overseeing rural reform, was a frequent visitor to the academy.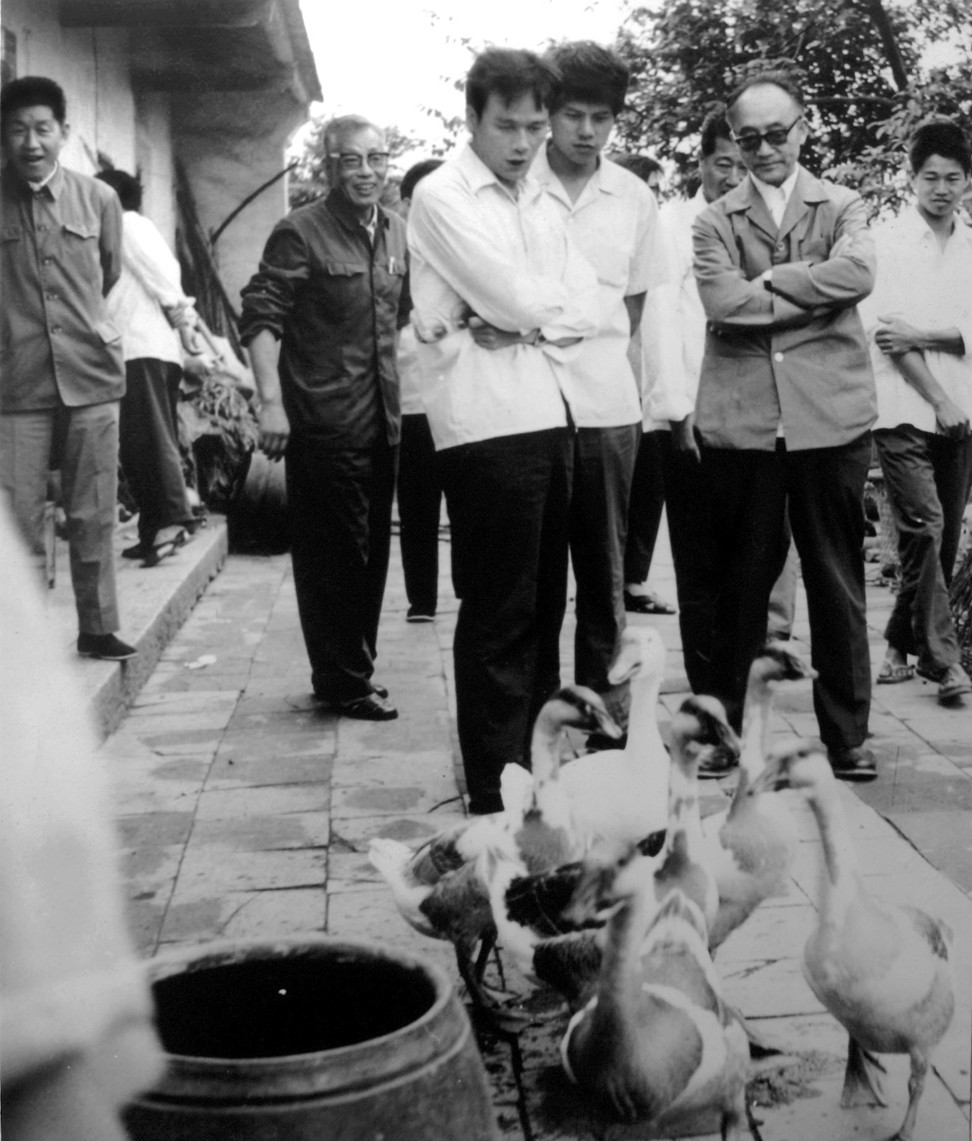 "He enjoyed hanging out with us young economic scholars a lot," Yuan said. "You can say he was curious, trendy and energetic.
"I hope he can be the premier but I'm afraid that's not too likely. If he were the premier, China's economy would not be in such a mess."
Yuan said Wang's economic views in the 1980s, mostly learned from Western classics, were more pro-market than most officials who later rose to the State Council, including former premier Zhu Rongji and former finance minister Lou Jiwei.
Wang's interest in Western ideas and culture has, in more recent years, seen him recommend to colleagues the American political television drama House of Cards and French political scientist Alexis de Tocqueville's mid-19th century classic The Old Regime and the Revolution, on the causes of the French Revolution.
But Nathan said Wang's interest in Western ideas should not be mistaken for a soft stance on China's one-party dictatorship.
"We seem to make the mistake over and over again of thinking that if high communist officials can speak some English or want to shake up conservative SOEs, then it means that they are soft on one-party dictatorship," Nathan said. "Wang believes ... that the regime is on an arduous pathway to making China great again, that the regime faces enemies at home and abroad, et cetera, et cetera – on these important questions I think his view is the same as Xi's."
Professor Lanxin Xiang, a historian at the Graduate Institute of International and Development Studies in Geneva, wrote in the South China Morning Post four years ago that Wang's interest in de Tocqueville's book revolved around what was known as the "de Tocqueville puzzle" – that revolution rarely occurred when social conditions were at their worst, but started when conditions were dramatically improving, particularly during a period of reform.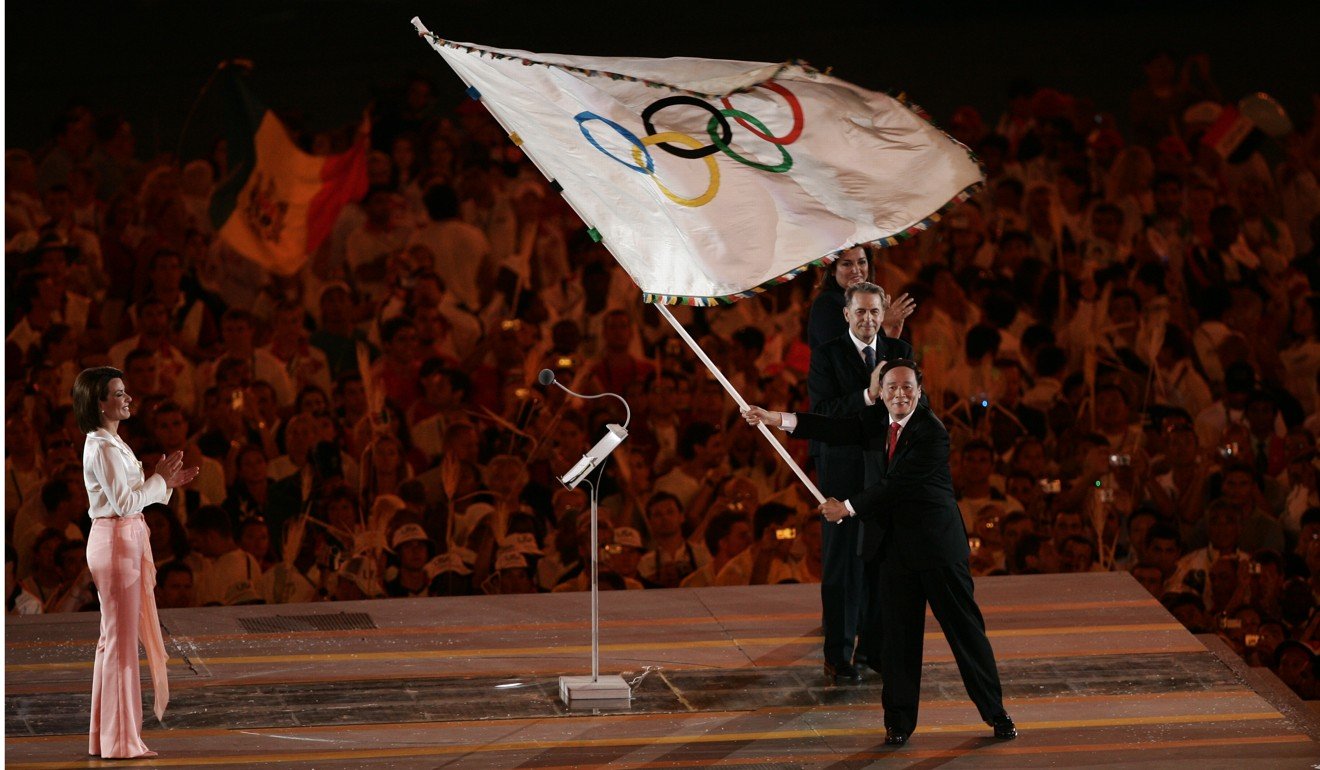 The friendship between Wang and Xi seems to date back to at least as early as the 1966-76 Cultural Revolution, mainland media have reported, and a close friend of Wang's in the 1980s, Huang Jiangnan, said Xi and Wang had been close in the early stages of reform and opening up, despite having very different jobs.
"Xi was a county party boss in Hebei [in the mid-1980s], but he always sat in on our meetings in Beijing," said Huang, then a researcher with the Chinese Academy of Social Sciences who worked closely with Wang on rural reform. "They had a lot of interaction and cooperation then."
Huang, Wang and two other young researchers with a keen interest in economics – Weng Yongxi and Zhu Jiaming – were dubbed the "four gentlemen of reform" in the 1980s for advocating market reforms that addressed some of the problems of central planning. However, after Beijing's crackdown on the 1989 pro-democracy protests and a subsequent purge of liberal bureaucrats, Wang was the only one of the four to remain an official
Influential father-in-law
Huang said Wang had been deeply influenced by his father-in-law, former vice-premier Yao Yilin, who was a revolutionary veteran.
"Wang respected Yao a lot," he said. "I believe he has been influenced by Yao in handling crises and his dedication to serving the country."
Yao, a first-generation communist revolutionary, was regarded as a party conservative. He advocated a cautious approach to market-based economic reform in the 1980s and was among the main supporters of the crackdown on the 1989 pro-democracy protests.
Huang recalled that Wang's wife, Yao Mingshan, had not received gifts, even from very close friends, and had no interest in jewellery. She had not even joined the Communist Party, opting to instead join one of the eight minor parties set up to window dress China's political diversity. They have a negligible role in policymaking.
"That's why [fugitive tycoon] Guo Wengui is still not able to present some hard evidence against Wang," Huang said.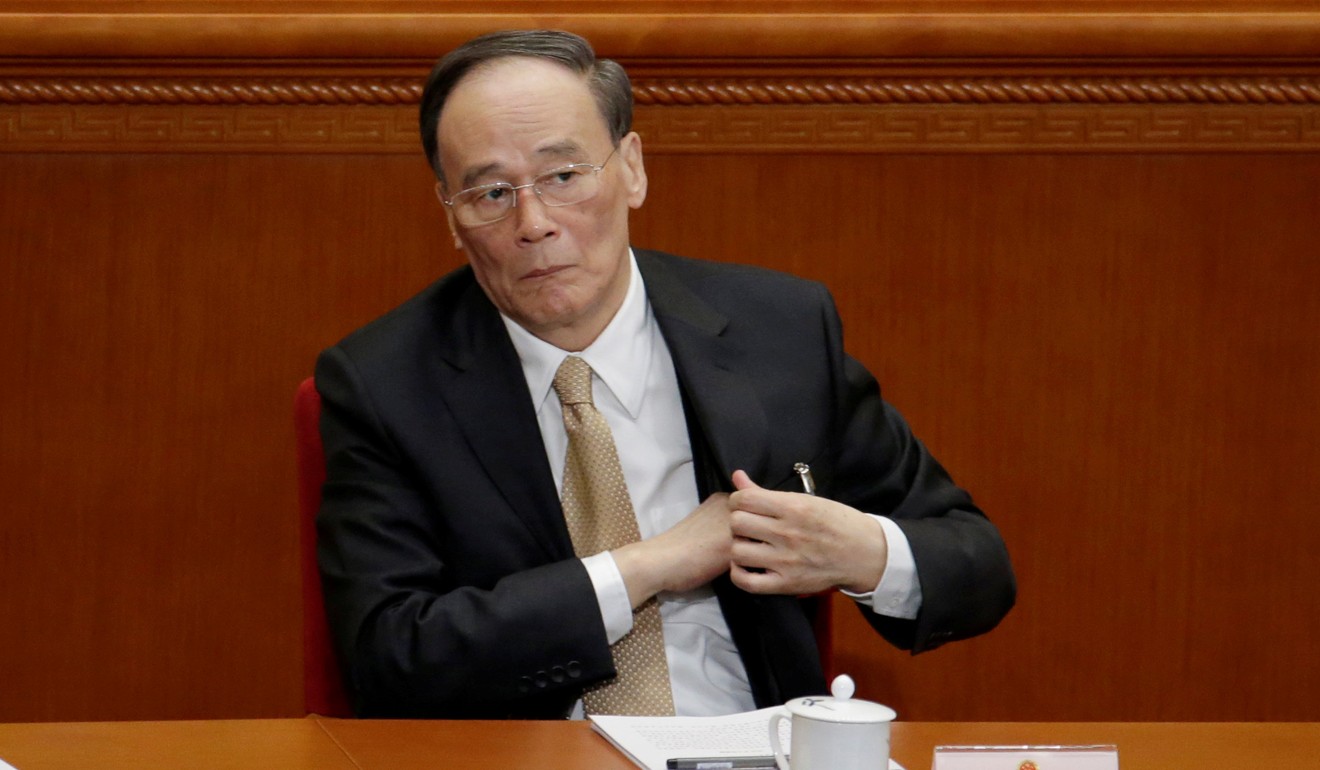 Guo, now living in the US, has accused members of Wang's family of corruption since May. He has presented no solid evidence to back up his claims, but they have been widely discussed among Chinese intellectuals and business leaders.
"It looks pretty obvious to me he's trying to discredit Wang and the whole anti-corruption campaign," Huang said. "If Wang retires this year, people will think the whole campaign is in question."
Chen agreed with that assessment.
"If Wang retires this year, the signal would look like he retired because of Guo's accusations. And the party would not accept such logic in public opinion," Chen said.
"If the legitimacy of the anti-graft campaign is gone, so will be the party's legitimacy to rule, which was built on the graft-busting campaign."
As the heat of the Beijing summer fades, and with the party congress just weeks away, Wang's political future remains uncertain.
But his future role in the leadership was no less bewildering five years ago, when it was rumoured he might head the State Council, the legislature, the main political advisory body, or the party's graft-busters.
His eventual appointment as anti-corruption tsar surprised many, because he had no experience in party organs.
"Look it up, before the 18th party congress, nobody, inside or outside the party, domestic or abroad, anticipated that I would become the CCDI chief," he told officials in a speech, a video of which was leaked online.
Wang was not the first senior Chinese official to suggest that the appointment process for top party and government jobs was unpredictable.
"A person's fate is dependent on both his diligence and the progress of history," Jiang told an audience of professors in 2009, six years after he stepped down as president, according to another video leaked online.
Jiang was promoted from Shanghai party boss to party general secretary just weeks after the June 1989 crackdown on pro-democracy protests.
"Comrade Deng Xiaoping told me, 'the party has decided that you be the general secretary'," Jiang said. "And I said 'please invite other talents. I'm not being humble. What am I, a party secretary of Shanghai, to do in Beijing? But Deng insisted, saying 'the party has decided'."
This is the first story in a series looking at the key policy and personnel implications of this month's Communist Party national congress.