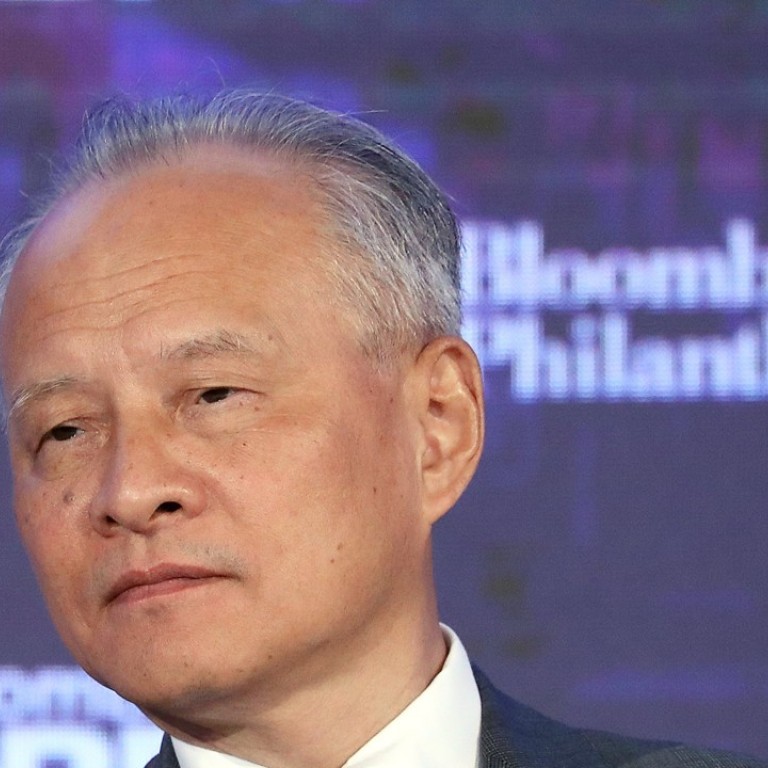 Trump's China visit will help avoid 'trade war, currency war or whatever war' Chinese ambassador says
US president's visit may pave the way for more American investment in China's massive infrastructure plan, ambassador Cui Tiankai says
US President Donald Trump's upcoming visit to China will help to settle trade and other disputes between the two countries and may pave the way for more American investment in a massive regional infrastructure initiative, China's ambassador to the US Cui Tiankai said.
"The two sides will reach agreement on some of the issues we're dealing with and the prospects for mutual trade and mutual benefit will be better," Cui said at the Bloomberg Global Business Forum in New York.
"We don't want to have any war – trade war, currency war or whatever war – with anybody, certainly not with the United States," Cui added.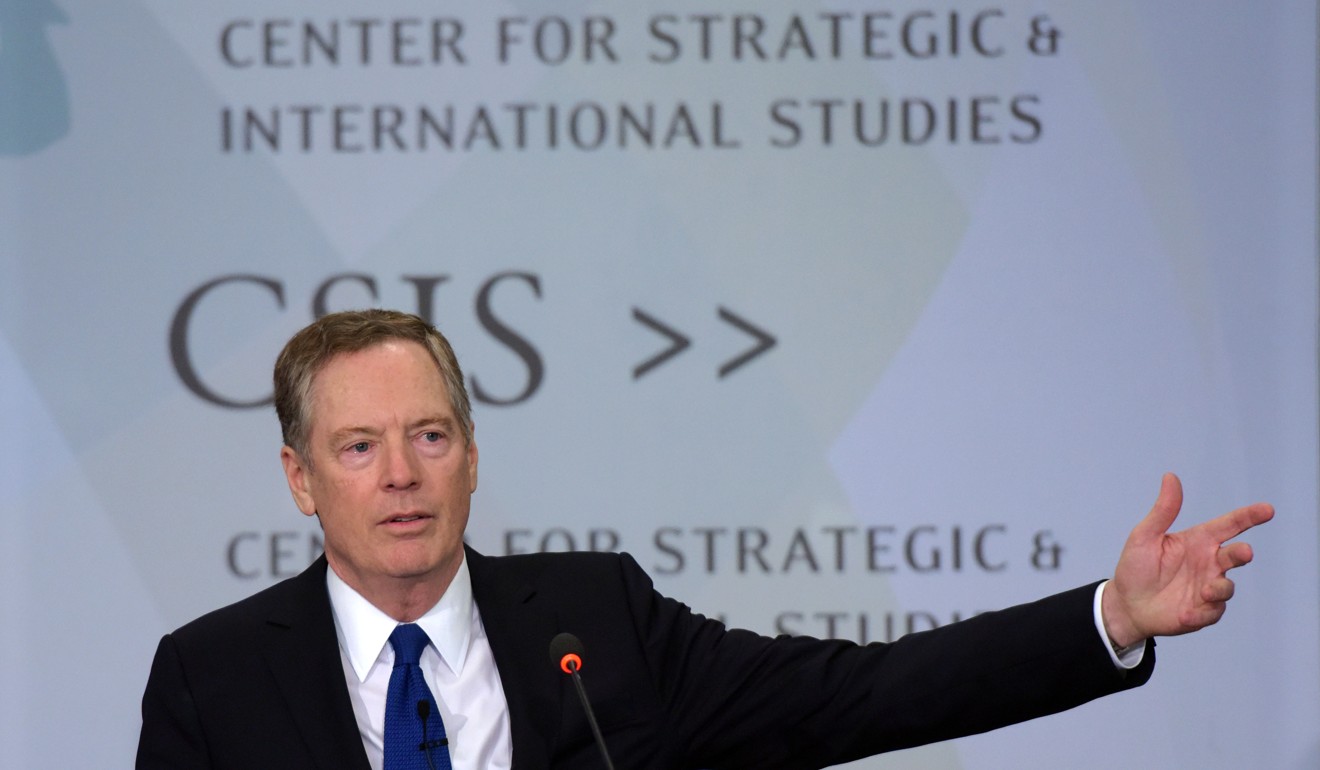 Cui's comments follow a rise in US-China tension on the trade and investment front.
Last month, US Trade Representative Robert Lighthizer launched an investigation into alleged intellectual property violations by China under a law allowing the president to unilaterally impose tariffs and other restrictions to protect US industries from unfair trade practices conducted by other countries.
The investigation, which has broad support from Republicans and Democrats, could take as much as a year. The process would lead to a negotiated agreement with China, US unilateral trade remedy action or entering into a dispute settlement process within the World Trade Organisation, according to White House officials.
"There is one challenge on the current scene that is substantially more difficult than those faced in the past, and that is China," Lighthizer said earlier this week in a speech in Washington.
"The sheer scale of their coordinated effort to develop their economy, to subsidise, to create national champions, to force technology transfers and to distort markets in China and throughout the world is a threat to the world trading system that is unprecedented."
In July, China and the US failed to reach an agreement on trade at the first Comprehensive Economic Dialogue in Washington, casting a shadow over their trade relations, which have been dogged by the United States' US$340 billion trade deficit with China.
Turning to the pan-Eurasian infrastructure plan, promoted by Beijing as the Belt and Road initiative, Cui said concern that Belt and Road is some kind of geo-political strategy is a misperception and that China wants American firms to participate.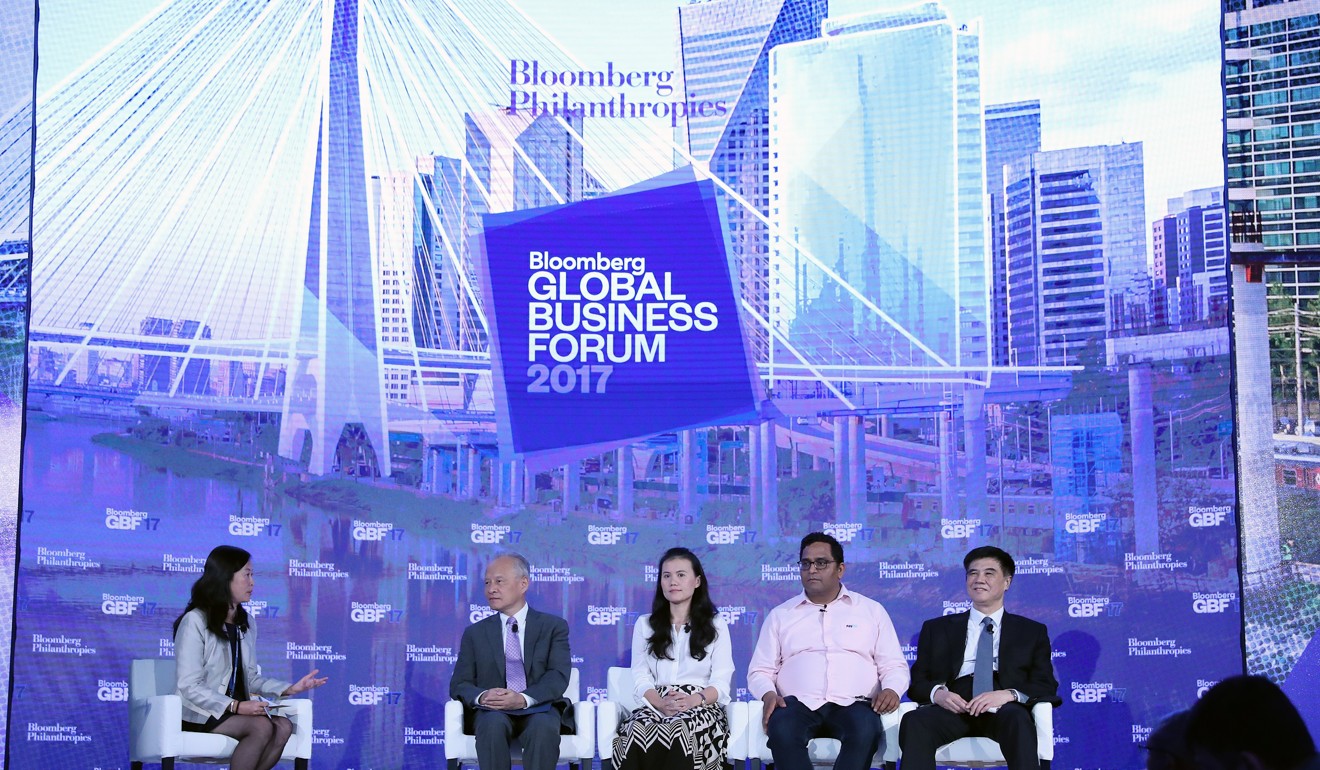 "We very much welcome participation by American companies," Cui said. "American business and American government. So I hope people could focus on the concept of connectivity. This idea, this initiative is not about getting an upper hand in geopolitical or geostrategic rivalry."
Belt and Road is supported by China's Silk Road infrastructure fund of US$40 billion, the Asian Infrastructure Investment Bank (AIIB), with its registered capital of US$100 billion, and the New Development Bank of the BRICS countries, with initial capital of US$50 billion, which is set to increase to US$100 billion.
"China's diplomacy needs to find areas of potential cooperation with the United States," Nadège Rolland, Senior Fellow for Political and Security Affairs at the Washington-based National Bureau of Asian Research, said in an exchange with the Post.
"What could be more attractive than the promise of business opportunities for American companies – and therefore, of potential American jobs – for the president who vowed to bring jobs back to America? "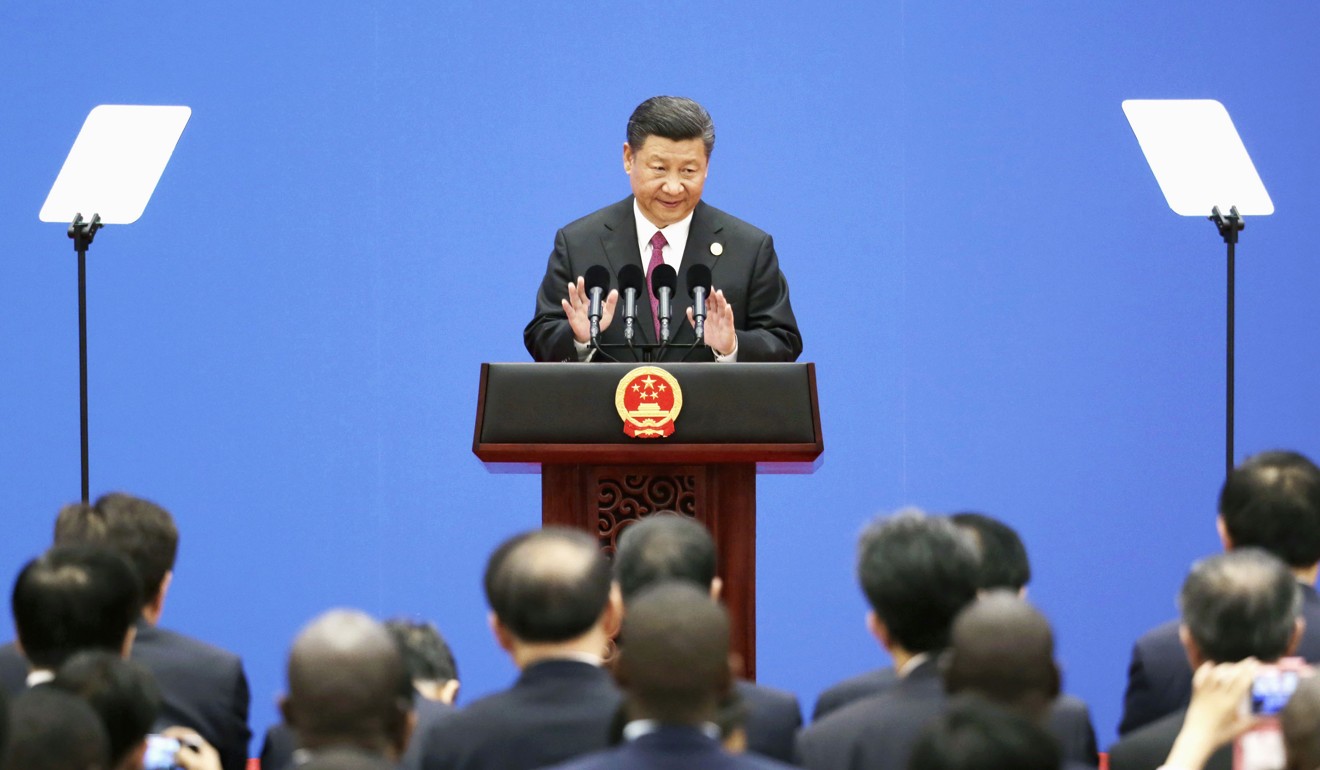 Still, US global construction and engineering companies including Aecom, Fluor Corp, Bechtel Group and Kiewit Corp have been largely quiet about Beijing's initiative to construct ports, pipelines, highways and rails as a means to speed up and simplify trade flows between Asia and Europe.
Most US coverage of Belt and Road leading up to and during a May conference in Beijing about the initiative was ominous, underscoring the perception Cui referenced about the plan's being a threat to US interests in the region spanning Asia and Europe.
"China has a grand plan to dominate world trade," read one CNN headline.
"China is moving so fast and thinking so big that it is willing to make short-term missteps for what it calculates to be long-term gains," according to one New York Times report. "Even financially dubious projects in corruption-ridden countries like Pakistan and Kenya make sense for military and diplomatic reasons."
Regardless of how Belt and Road is marketed, a lot of money is at stake. Expected to require at least US$5 trillion over the next five years alone, Belt and Road involves 65 countries across the three continents of Asia, Europe and Africa, according to some estimates.
Even if China's President Xi Jinping sells Trump on Belt and Road when he travels to Beijing, there's no guarantee US construction and infrastructure firms will bite.
"Unlike his Chinese counterpart, President Trump cannot decide for American business executives nor force the private sector to 'go out' in places where they do not wish to operate," Rolland said.
"US companies will decide whether it is a good idea for them to get involved in some BRI projects, based on the potential profit they could make and on whether such projects respect a number of standards - environmental impact, human safety, bidding transparency, etc. - not because of political or diplomatic imperatives."