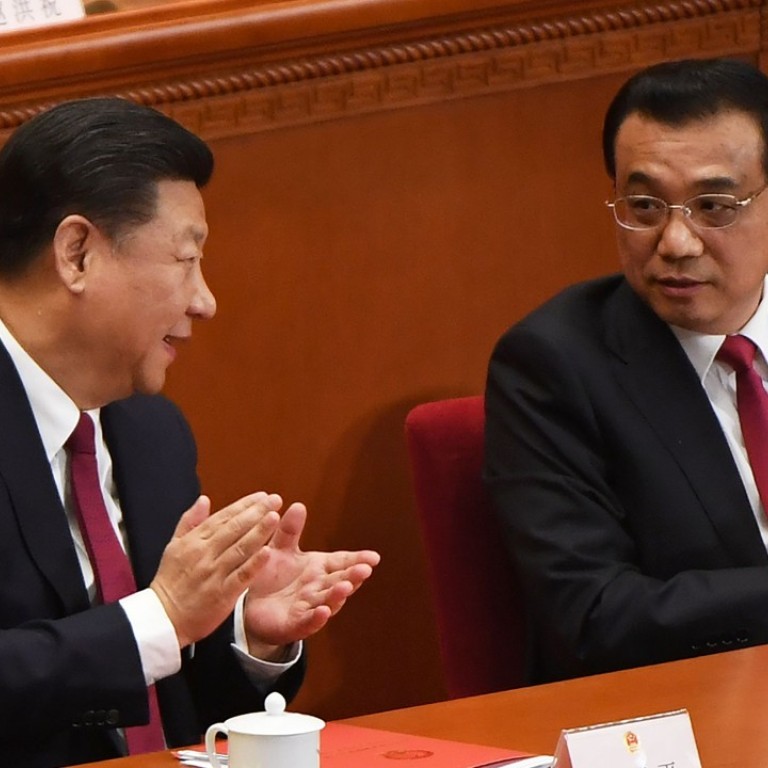 Exclusive

|
Confident Xi reaches out to trusted colleagues
Sources say Li Keqiang is almost certain to stay on as premier, while president cements his status alongside Mao Zedong and Deng Xiaoping
Chinese Premier Li Keqiang will stay on as head of government for another term while President Xi Jinping's name will be enshrined in the Communist Party's charter alongside those of late leaders Mao Zedong and Deng Xiaoping, sources familiar with the situation told the South China Morning Post.
With three weeks to go before an all-important national party congress that will decide China's leadership line-up for the next five years, speculation about the gathering's outcomes is mounting. Past congresses were defined by intense horse-trading between various cliques, but this time the discussion is dominated by Xi – the strongest Chinese political leader in decades.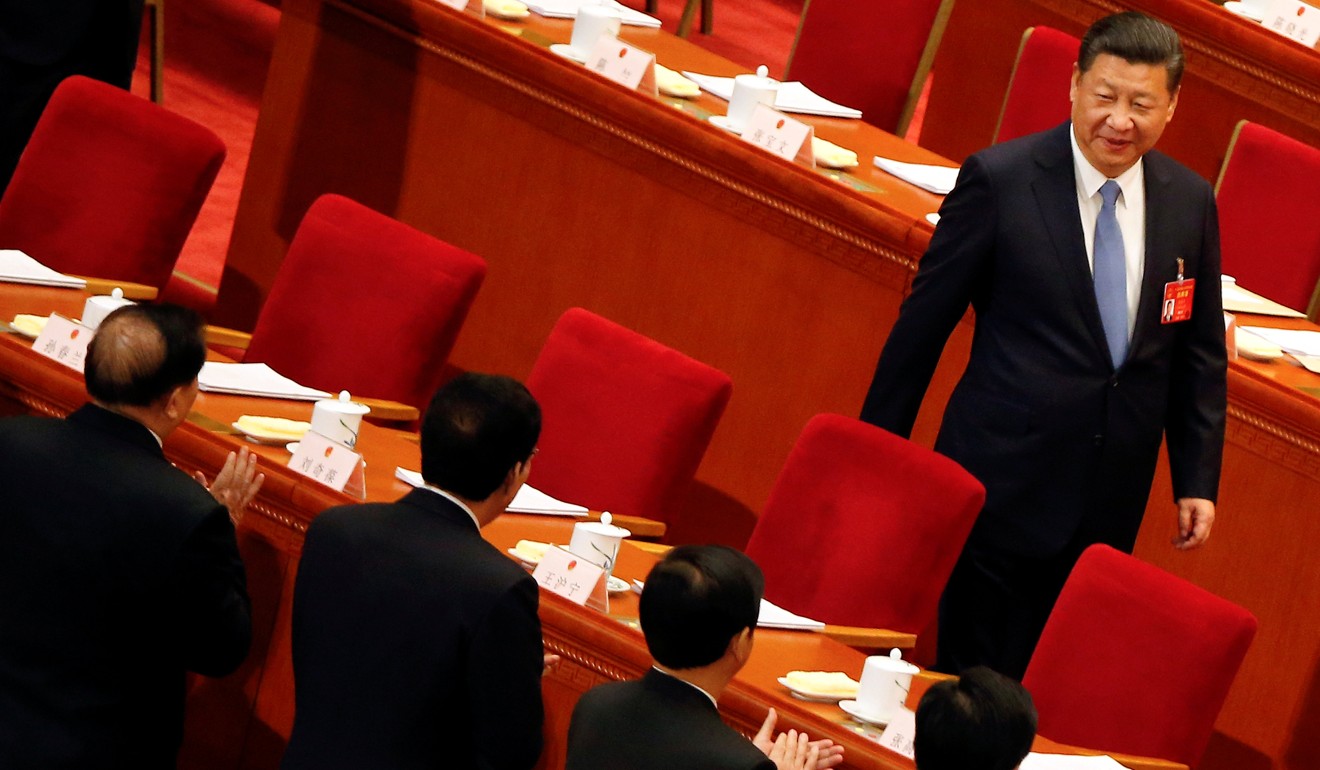 Still, sources said, the president would need to weigh his options carefully because his decisions would determine the party and country's direction for years to come.
The first resolution will be for Li Keqiang, the party's second-in-command, to retain his position as premier. Some observers had suggested that Li, who has a PhD in economics, might emerge from the power reshuffle with a new post. But sources said Xi, now confident of his command over economic and financial policy, had decided to retain Li as premier. Li would keep his seat on the Politburo Standing Committee, the top echelon of Chinese politics.
Although Li differs from the president in political background and temperament, he has proved to be a loyal enforcer of Xi's decisions. And after five years of working together, the two men had become used to each other's style, sources said.
Li's role would be to complement Xi's, a contrast to the relatively free economic policy rein held by past premiers, from Zhao Ziyang to Zhu Rongji and Wen Jiabao. This was in part due to changing political priorities, sources said.
After three decades of rapid expansion, China's economy is bottlenecked, with stiffer resistance to reforms dragging on growth. The country urgently needs to rebalance its economy, ease pressure on the environment and narrow the wealth gap. Global geopolitical uncertainties complicate the picture further.
Sources said that under such conditions, the government – with Li as head of the State Council, China's cabinet – would need to work in much tighter executive step with the party.
"The State Council will mainly focus on implementation when it comes to economic policies," a source said.
Having Li stay on as head of government reflects the firm grip the president has on all aspects of policymaking through the various working groups he set up in his first term.
Xi has also consolidated his position by being elevated to "core status", meaning he presides over other members of the Politburo Standing Committee instead of just being first among equals.
His power will be cemented at the party congress when a new body of thought bearing his name is incorporated into the party's charter. This will elevate Xi to the same status as Mao and Deng, the only other leaders to have their name associated with a doctrine in the charter. Xi's predecessors Jiang Zemin and Hu Jintao also had their own political theories written into the party charter, but the additions did not refer to them by name.
While this kind of political manoeuvring may seem rarefied, Xi's elevation would give him unmatched prestige and authority over the ruling political elite.
With his hand strengthened, Xi could afford to take a more relaxed view over other issues, such as the size of the Politburo Standing Committee. There had been suggestions the committee would be cut from seven to five members, further centralising power and minimising potential resistance. But sources said the number was unlikely to change because the president's firmer hold made a membership reduction less urgent.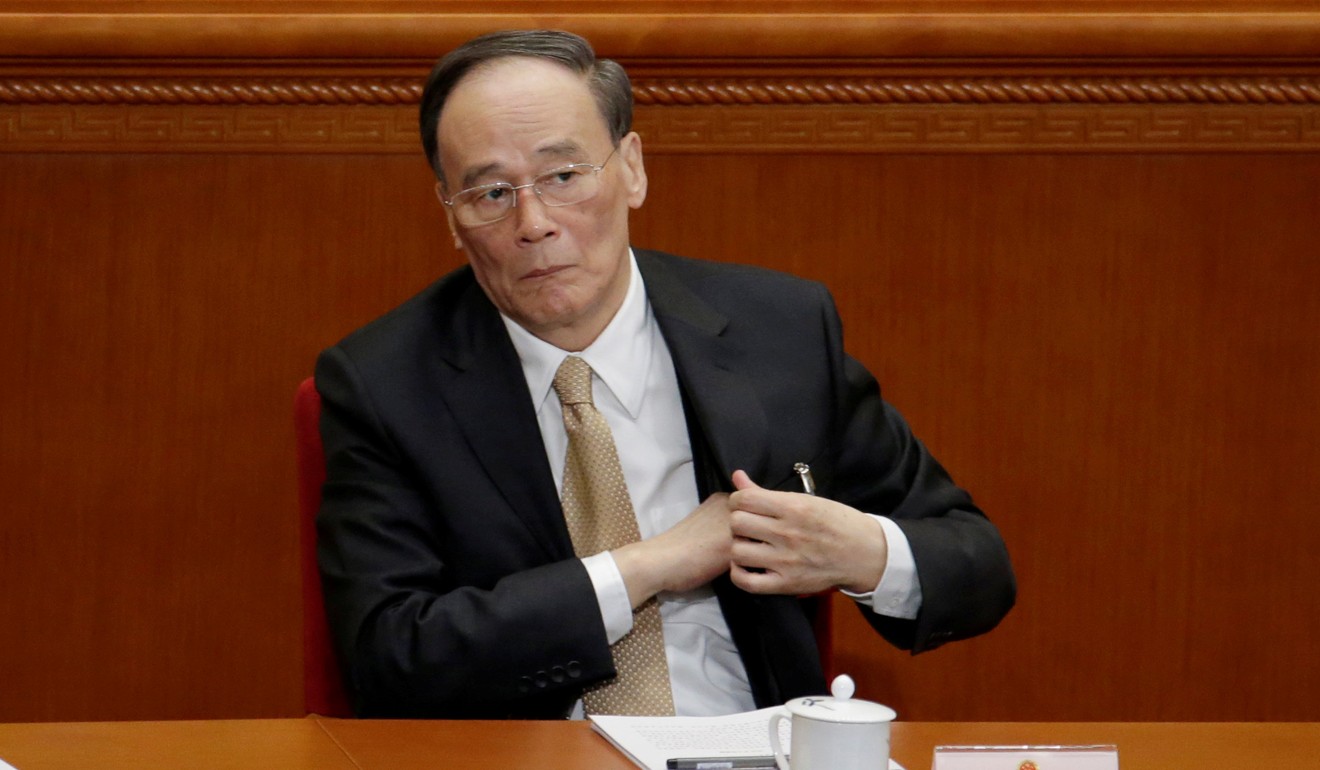 One addition to the Standing Committee is likely to be Li Zhanshu, the president's right-hand man.
But the inclusion of powerful anti-corruption tsar Wang Qishan is less certain.
At 69, Wang – nicknamed the party's "fire chief" for his political crisis management – has reached the unofficial retirement age but he is also the galvanising force behind Xi's popular anti-corruption campaign and an influential presidential ally. Even if he did not make it to the final seven, sources said it was unlikely Wang would go into full retirement and Xi could carve out a new position for him.
Other likely candidates for the Politburo Standing Committee include Vice-Premier Wang Yang and Shanghai party boss Han Zheng.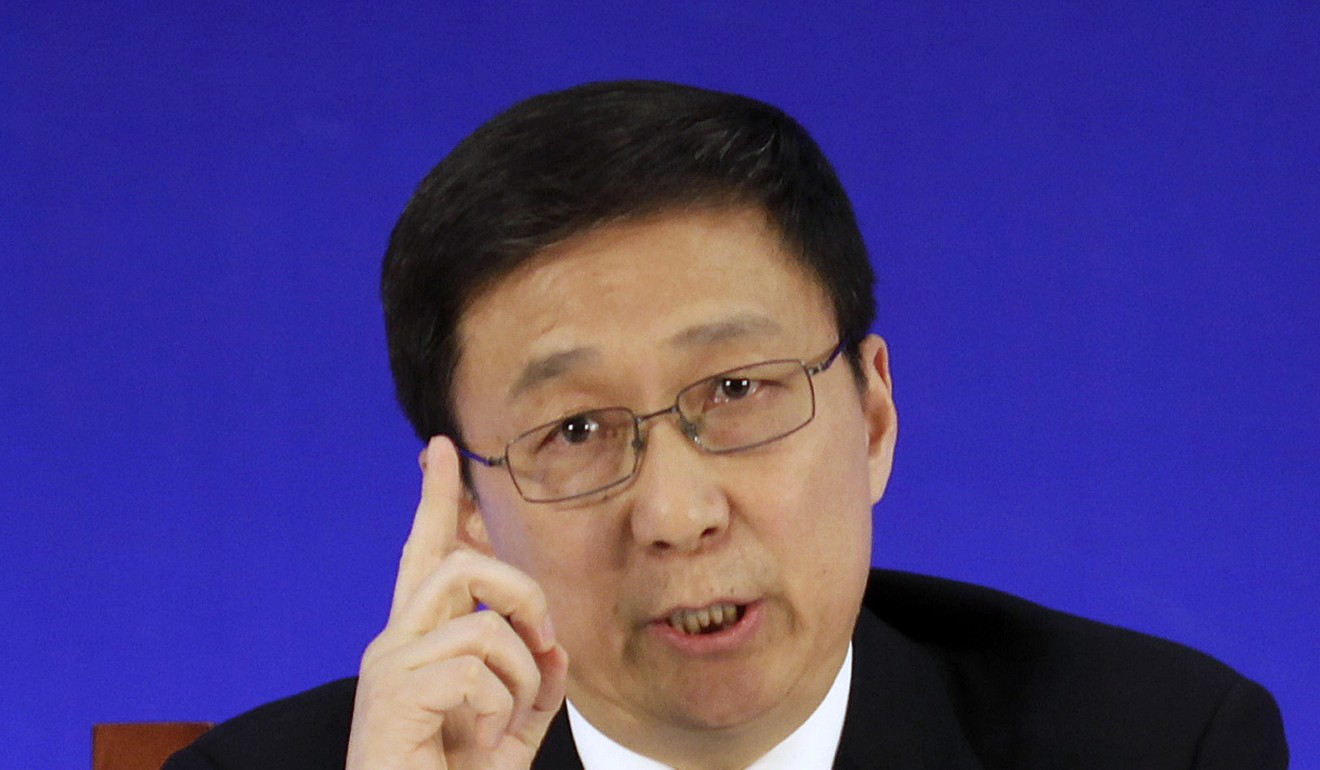 Wang Yang is a seasoned politician with a wealth of regional experience. He leads China's finance and trade talks with the United States and spearheads the country's poverty alleviation drive – a key element in Xi's "Chinese dream" cause.
Wang Yang is also said to be the front runner for the executive vice-premier position overseeing finance policy. Other possible candidates for the job include Han Zheng and Guangdong party boss Hu Chunhua – the man some see as going further up the leadership ladder.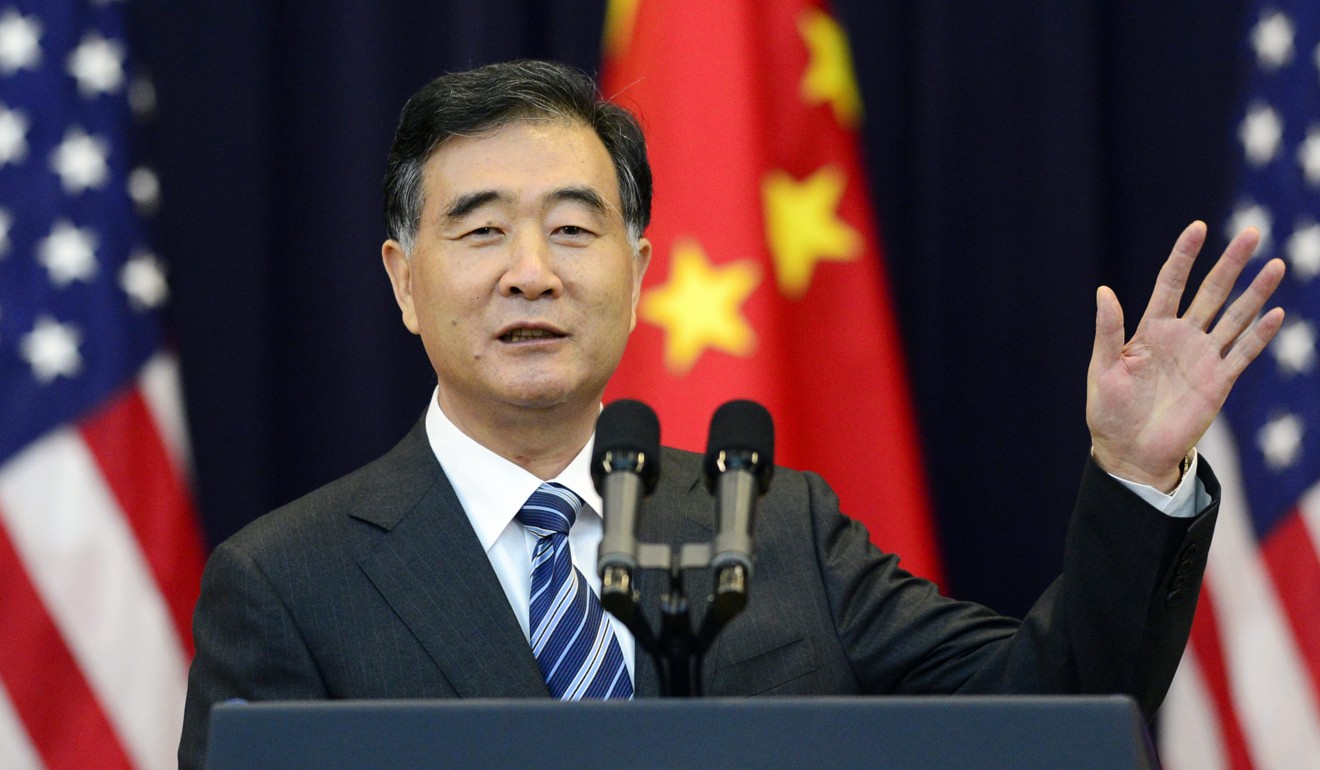 Hu Chunhua will compete with party organisation chief Zhao Leji and Chongqing party boss Chen Miner for the remaining seats on the Standing Committee.
Chen, who turns 57 on Friday, is widely seen as Xi's protégé and has been fast-tracked for promotion. He came to the president's attention when he worked for Xi in Zhejiang between 2002 and 2007.
In 2012, Chen was transferred to Guizhou, one of the country's poorest provinces, overseeing its emergence as a leading data centre with a narrower wealth gap. He was appointed Chongqing's party chief in July after the shock downfall of Sun Zhengcai, once seen as among the next generation of leaders.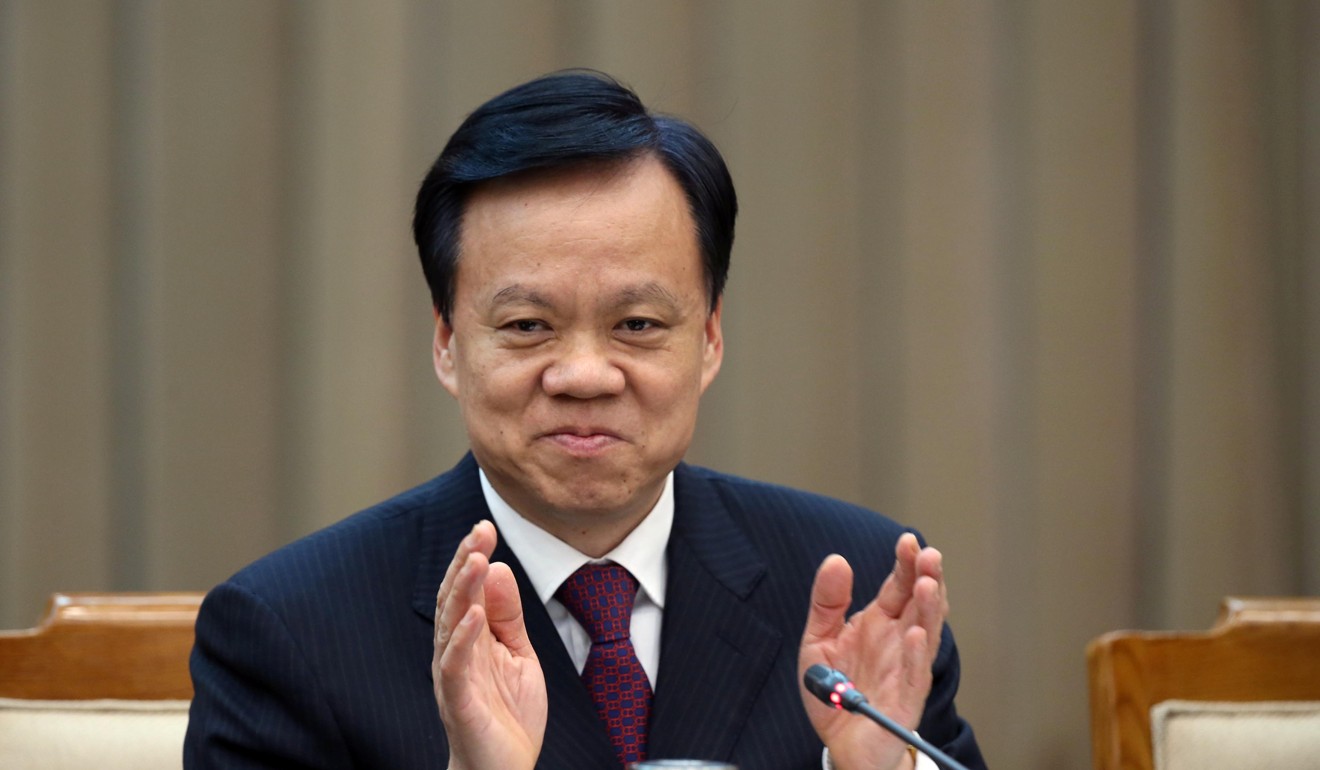 Chen is a Central Committee member and promotion to the Politburo Standing Committee would mean a rise of two rungs up the political ladder. This would be an uncommon but not unprecedented move, with both Hu Jintao and Xi going directly from the Central Committee to the inner sanctum. Zhu Rongji was also merely an alternate member of the Central Committee before he assumed one of the seven Politburo Standing Committee seats in 1992.