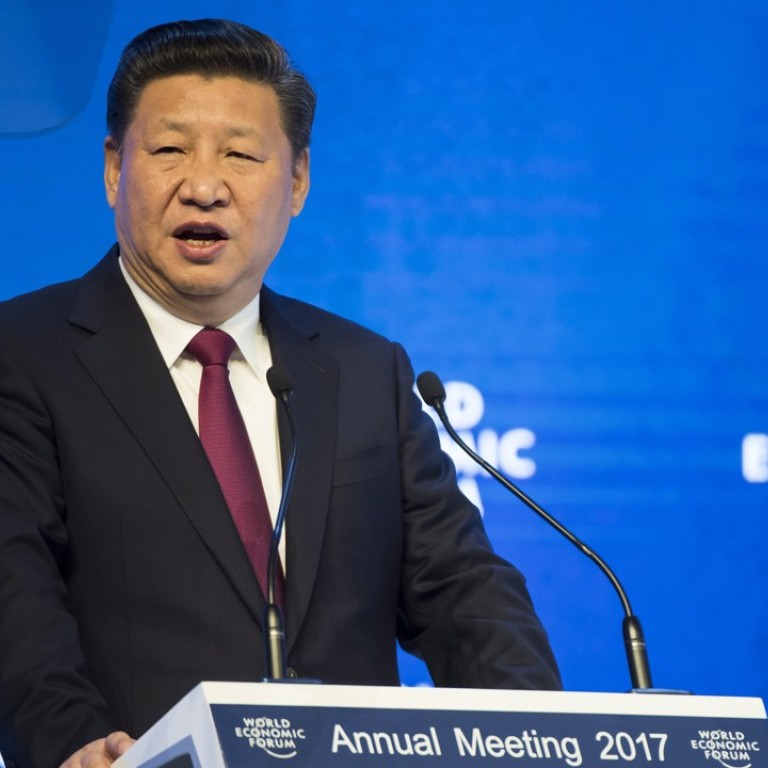 Being Xi Jinping: the difficult art of juggling growth and control after China's Communist Party congress
Party chief on track to achieve first 'centennial goal' in his second five-year term
Chinese leader Xi Jinping inherited two lofty economic targets and a difficult juggling act when he became Communist Party general secretary five years ago.
He is on track to achieve the first of the party's "two centennial goals" in his second term, beginning this month, but has a mixed record on promised economic reforms.
Faced with social and economic challenges that have generated calls for fundamental reforms in areas such as the state's role in the economy, financial system risks and environmental protection, Xi has opted for a stability-first approach that emphasises party and state control.
There was tension between Xi's economic and political objectives, said economist Louis Kuijs, from Oxford Economics, but "Xi feels the political dimension is very important. He has to preserve the existing system; accept that it may mean slightly less efficiency."
The performance and stability of China's economy are taken very seriously by the party, which prides itself on having lifted hundreds of millions of Chinese out of poverty, because they underpin the legitimacy of its rule.
The "two centennial goals" were introduced two decades ago by then party chief Jiang Zemin. The first is to build a "moderately prosperous society" by 2021, the centenary of the founding of the party. The second is to become a "fully developed nation" by 2049, the 100th anniversary of the founding of the People's Republic.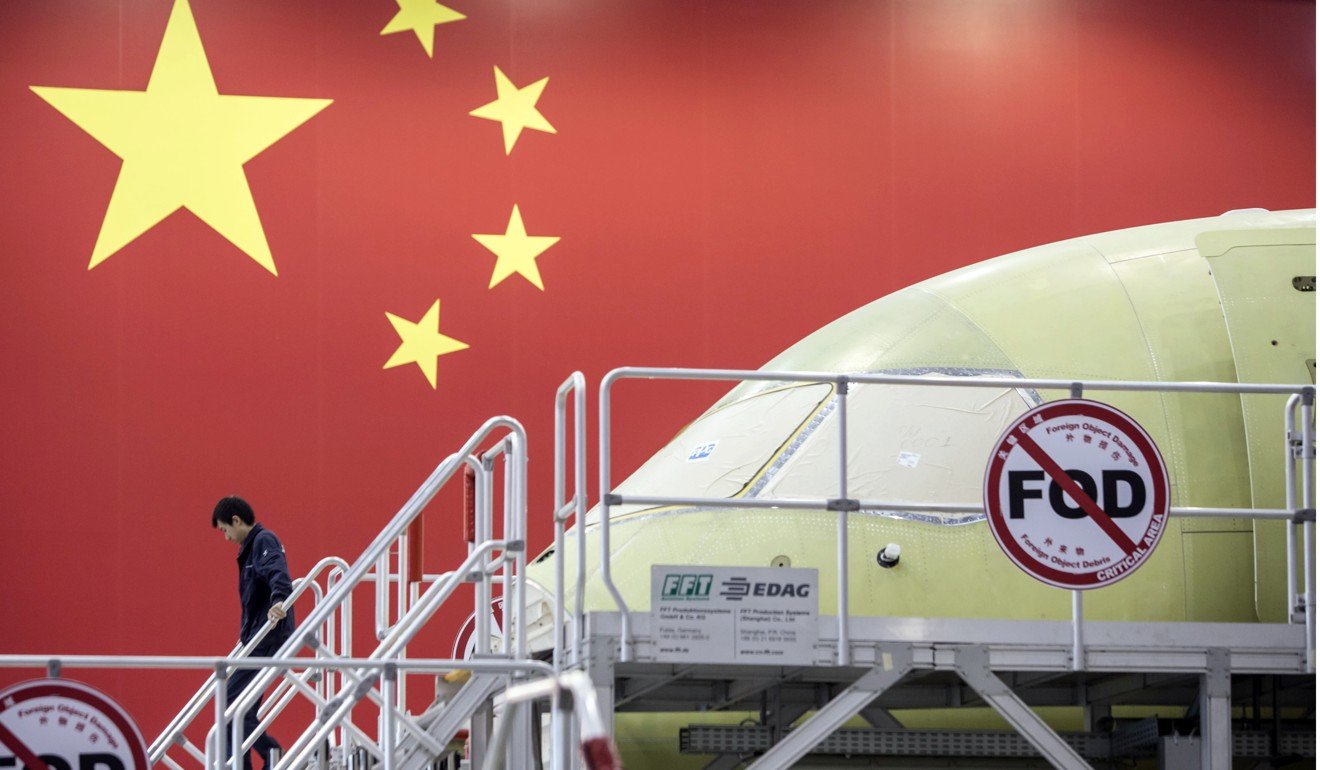 The first goal calls for a doubling of 2010 per capita gross domestic product to US$10,000, and while economic growth during Xi's first term may have slowed from the breakneck, double-digit rate of the past three decades, it is still close to the 6.5 per cent annual pace required for the target to be hit.
But juggling the competing demands of economic growth, debt deleveraging and party control has led to a sometimes erratic approach to economic reform that disappointed observers hoping for bold moves to shift the growth engine of the world's second largest economy towards market-oriented flexibility and more openness.
Some now predict a renewed reform effort in the next five years, under the proviso that Xi's grip on power – and the party's – is not endangered.
"I do expect Xi to pick up the pace of economic restructuring following the 19th party congress, but there is almost no chance this will be a market-led effort; instead, it will depend heavily on state micromanagement," said Scott Kennedy, director of the business and political economy project at the Washington-based Centre for Strategic and International Studies. "If Chinese people had middle names, Xi's would be 'control'."
Kuijs said he was sceptical that a more forceful approach towards economic reform would be seen in the next five years.
"We will see a few more economic reforms as needed to serve the overall endgame, which is the preservation of the Communist Party as the dominant force in China," he said. "He [Xi] is much more a politician than an economist or economic reformer."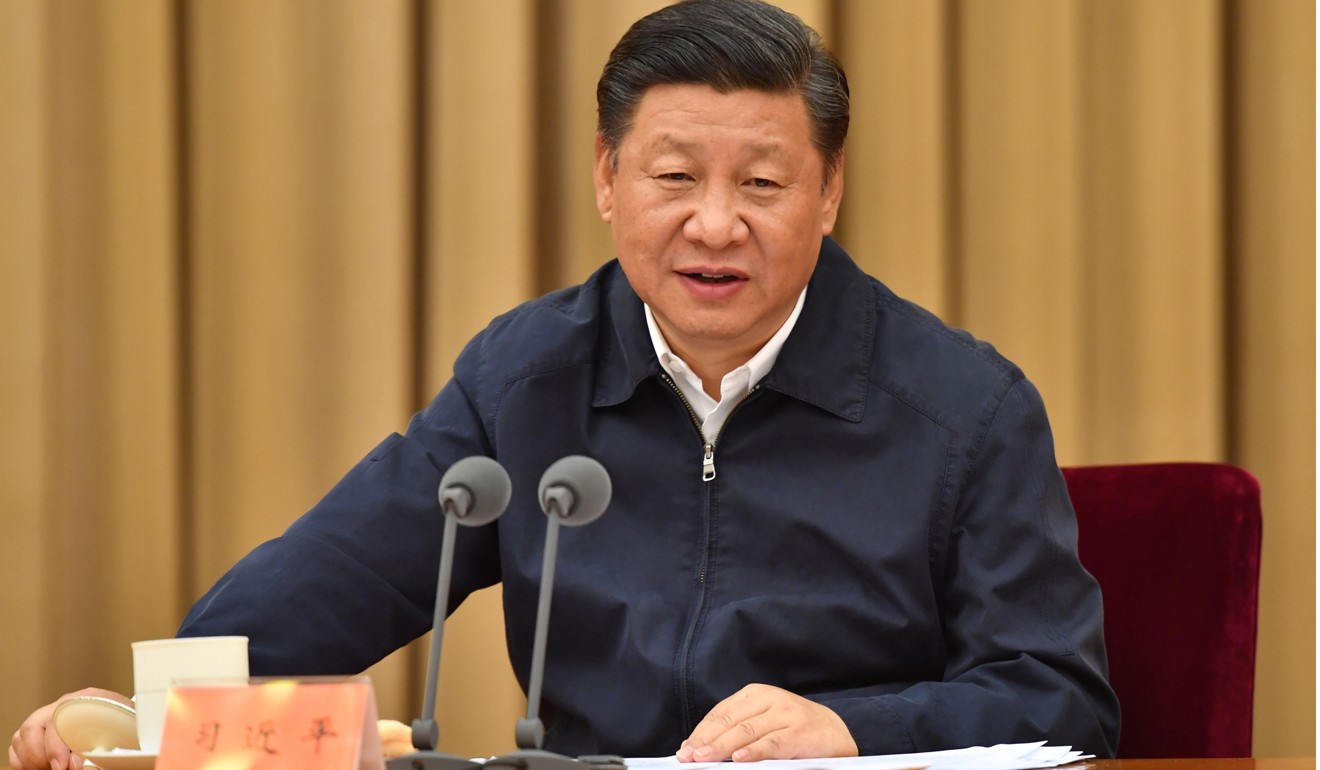 Earlier expectations that Xi would be a reformist party chief were based in part on anecdotal evidence of his open-mindedness and on his family background. He was portrayed as a fan of some elements of Western culture, including the 1972 movie The Godfather. His own father, late vice-premier Xi Zhongxun, led the economic liberalisation drive in Guangdong province from 1978 to 1981, in the early years of China's reform and opening up
At a party Central Committee meeting in November 2013, the younger Xi unveiled a sweeping blueprint for reform of China's state-owned enterprises (SOEs) and its fiscal, financial and juridical systems.
"The focus of the restructuring of the economic system ... is to allow the market [forces] to play a 'decisive role' in the allocation of resources," a communiqué issued at the end of the meeting said.
But China's financial market suffered a major meltdown in the summer of 2015, with the benchmark Shanghai Composite Index plunging nearly 40 per cent, and the government stepped in with a clumsy bailout estimated to have cost around 3 trillion yuan.
A 2 per cent devaluation of the yuan against the US dollar that August then led to an acceleration of capital outflows, with China's foreign reserves falling by more than US$980 billion between their June 2014 peak and January this year.
Those events made curbing financial risks one of Xi's top priorities and led to a slowing of financial reform and opening up.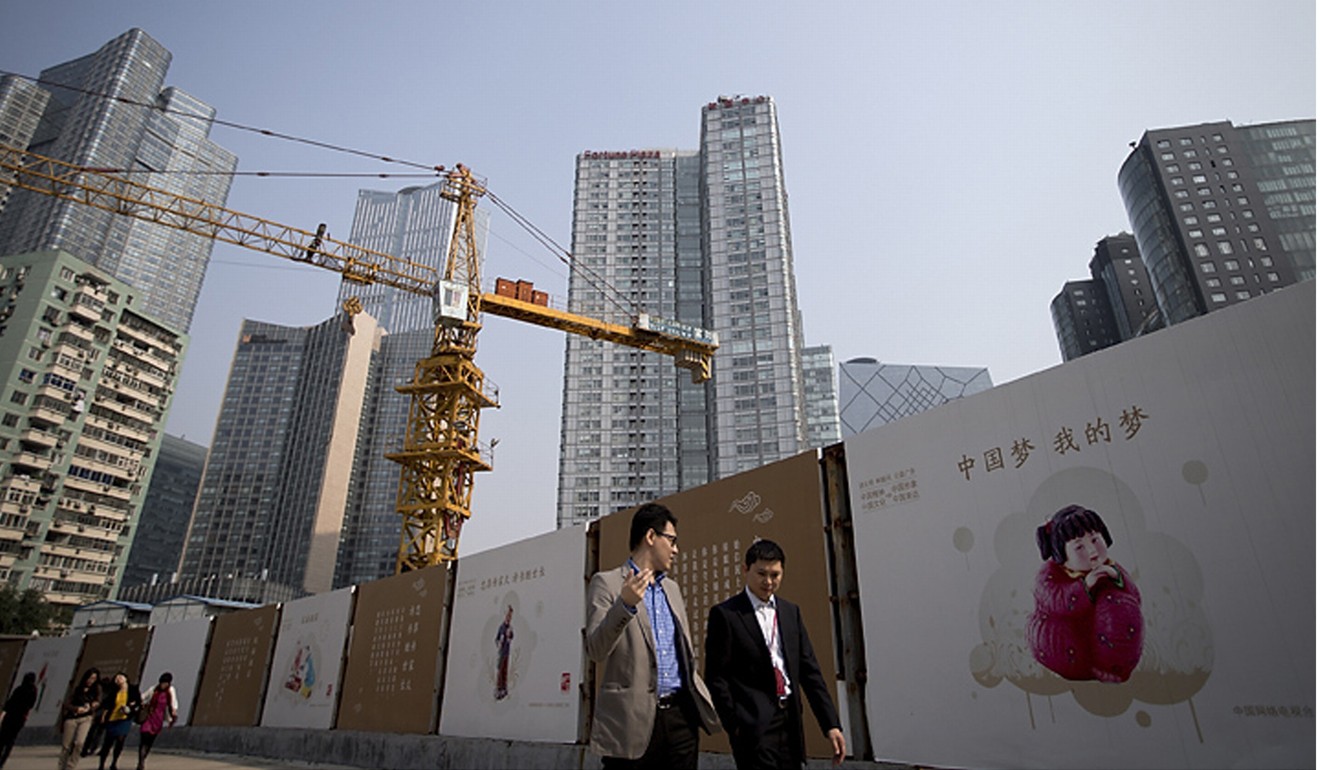 In May last year, the party mouthpiece People's Daily published an interview with an "authoritative person" – believed by many to be Liu He, Xi's top economic aide – that stressed the importance of deleveraging the Chinese economy. Liu who holds a master's degree in public administration from the Kennedy School of Government at Harvard University and bachelor and master's degrees in economics from Beijing's Renmin University.
"High leverage will inevitably bring about high risks, which could lead to a systemic financial crisis, negative economic growth and even wipe out ordinary people's savings," the interviewee said. "We should completely abandon the illusion of reducing leverage by loosing monetary conditions to help accelerate economic growth."
Those remarks were seen as a repudiation of the approach adopted by the previous leadership in the wake of the 2007-08 global financial crisis, when a 4 trillion yuan stimulus package temporarily lifted the economy out of the doldrums but had lasting negative repercussions.
But even though Xi told a meeting of top financial regulators in July this year that China should view curbing SOE leverage as "the priority of priorities," and hold officials accountable "for a lifetime" for building up regional debt, the International Monetary Fund forecast in August that household, corporate and government debt would increase to almost 300 per cent of gross domestic product by 2022 from 242 per cent last year.
"Given strong growth momentum, now is the time to intensify these deleveraging efforts," the IMF said. "Reform progress needs to accelerate to secure medium-term stability and address the risk that the current trajectory of the economy could eventually lead to a sharp adjustment."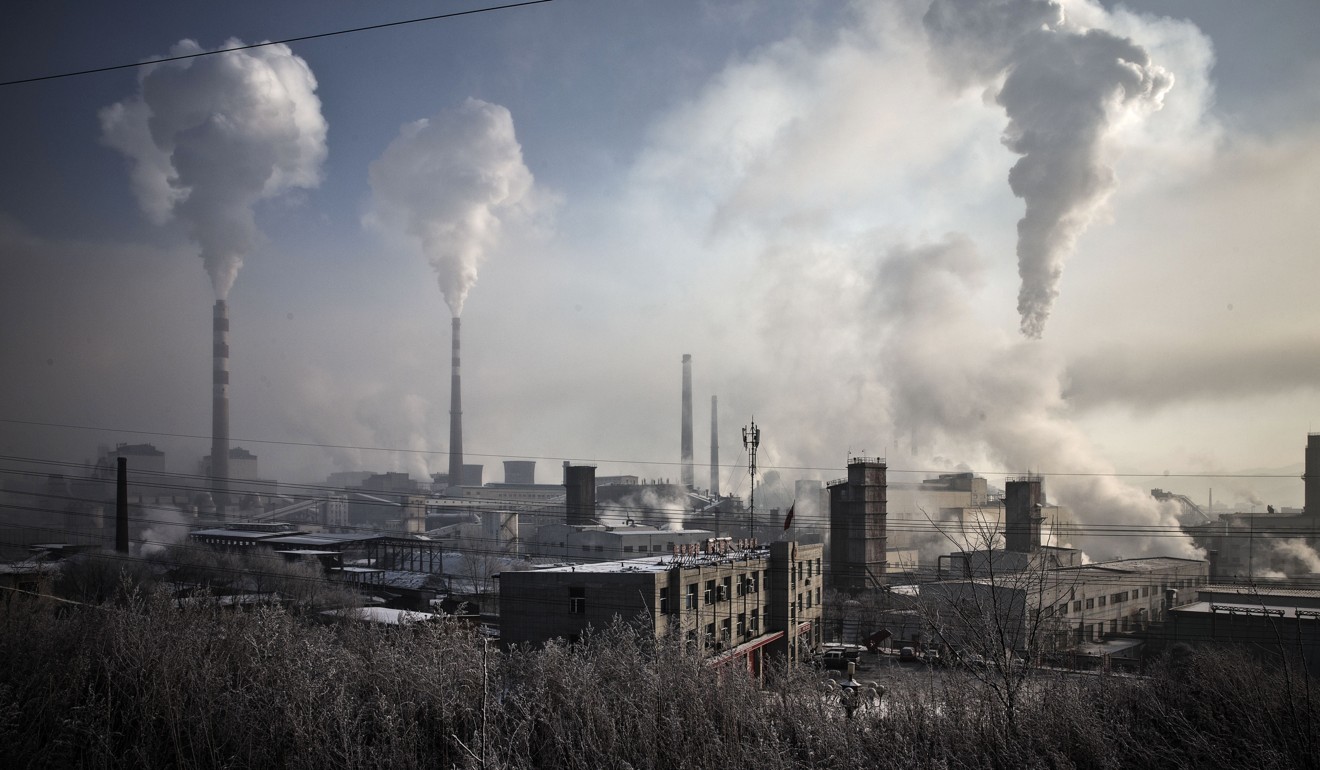 Some other estimates say total debt in the non-financial sector has already reached the higher figure, but JPMorgan Chase said in September that it had edged down from 269 per cent of GDP in the first quarter of this year to 268 per cent in the second quarter
Xi has sent mixed messages on economic reforms in the past five years.
He vowed to allow market forces to play a decisive role in the allocation of resources, but endorsed a top-down approach – supply-side structural reform – to retiring overcapacity that relied on administrative orders.
"The key of supply-side structural reform is cutting overcapacity, reducing excess inventory, deleveraging, lowering cost, and strengthening areas of weakness," he told a Politburo group study in January last year, but steel output in August this year set a new monthly record.
Xi called for SOEs to pay more heed to the market and launched a partial privatisation plan, but also insisted that the party continue to lead them, and even asked foreign and private businesses to set up party cells.
He has urged private capital to bolster economic growth while also calling for SOEs to become bigger and stronger. He promised to ease the funding difficulties faced by small businesses and private firms, but bloated SOEs still enjoy preferential access to credit.
"It's possible that restructuring and eliminating or merging the worst SOEs will yield an improvement in total factor productivity [an increase in output due to more efficient use of inputs], but the economy will never be as efficient as it could so long as the market is treated as a supplement to state power," Kennedy said.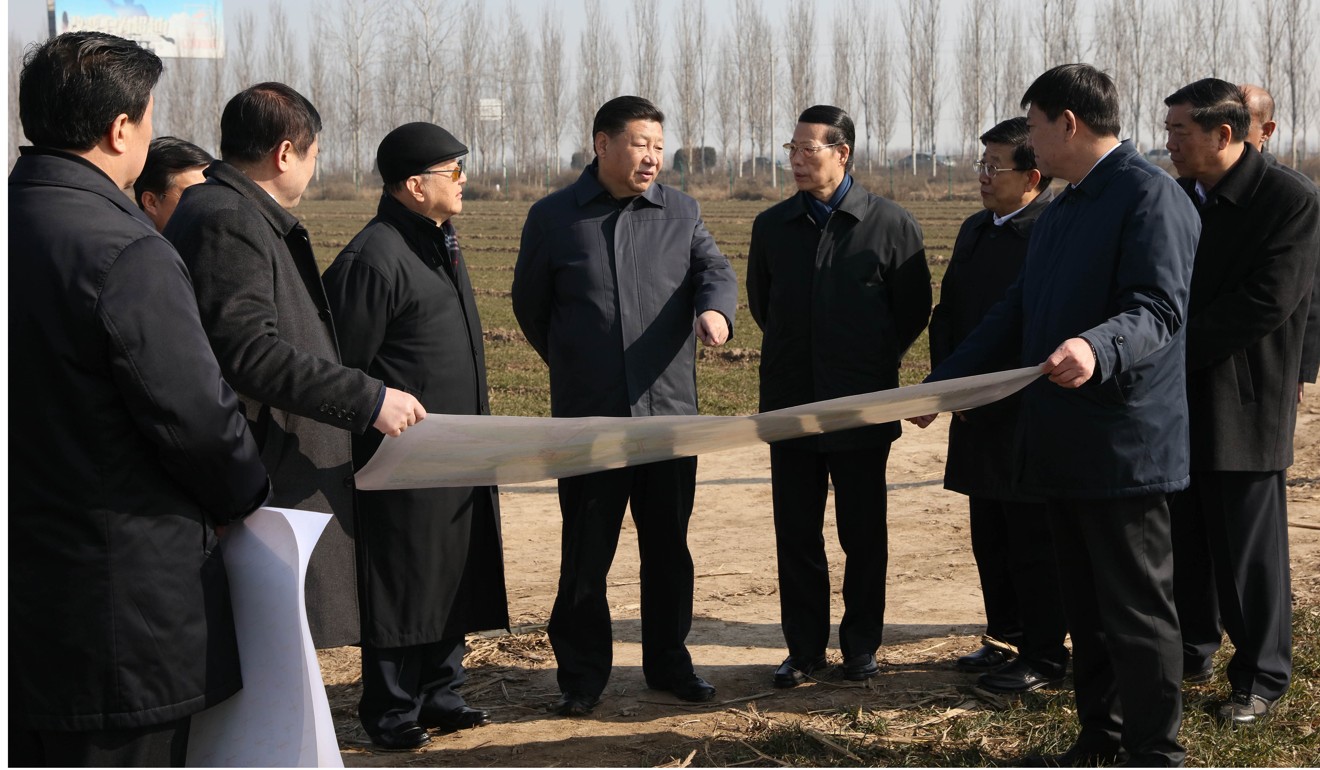 There are signs that Beijing is speeding up SOE reform, starting in August with a partial privatisation deal at China Unicom, the worst performer in China's state-controlled telecommunications sector.
But Li Jin, chief researcher with the China Enterprise Research Institute, said a lot of questions remained unresolved in reshaping SOEs and there were economic and political differences between the party leadership and corporate management.
Li Jin said the reluctance of government authorities and SOEs to give up power had obstructed reform efforts, but he hoped the logjam could be broken following this month's party congress.
"The first five years, the crackdown on corruption, military reform and the 'Belt and Road Initiative' were the highlights," he said. "But in the second term, the state-owned enterprise reform will lead the overall economic reform meanwhile the party will strengthen ideological control to revitalise Marxism."
The new economic team that will help Xi tackle these challenges will be revealed between the party congress and the annual meeting of the National People's Congress, China's legislature, next March.
Xi reshaped the economic policy apparatus in his first term, making himself head of the Central Leading Group for Comprehensively Deepening Reforms and the Central Leading Group for Financial and Economic Affairs, and reducing Premier Li Keqiang and his State Council to a chiefly implemental role.
Li is expected to remain premier in Xi's second term, but there's no more talk of Likonomics, the term coined in 2013 to describe his economic policy prescription, which focused on ending fiscal stimulus, deleveraging and market-based reforms.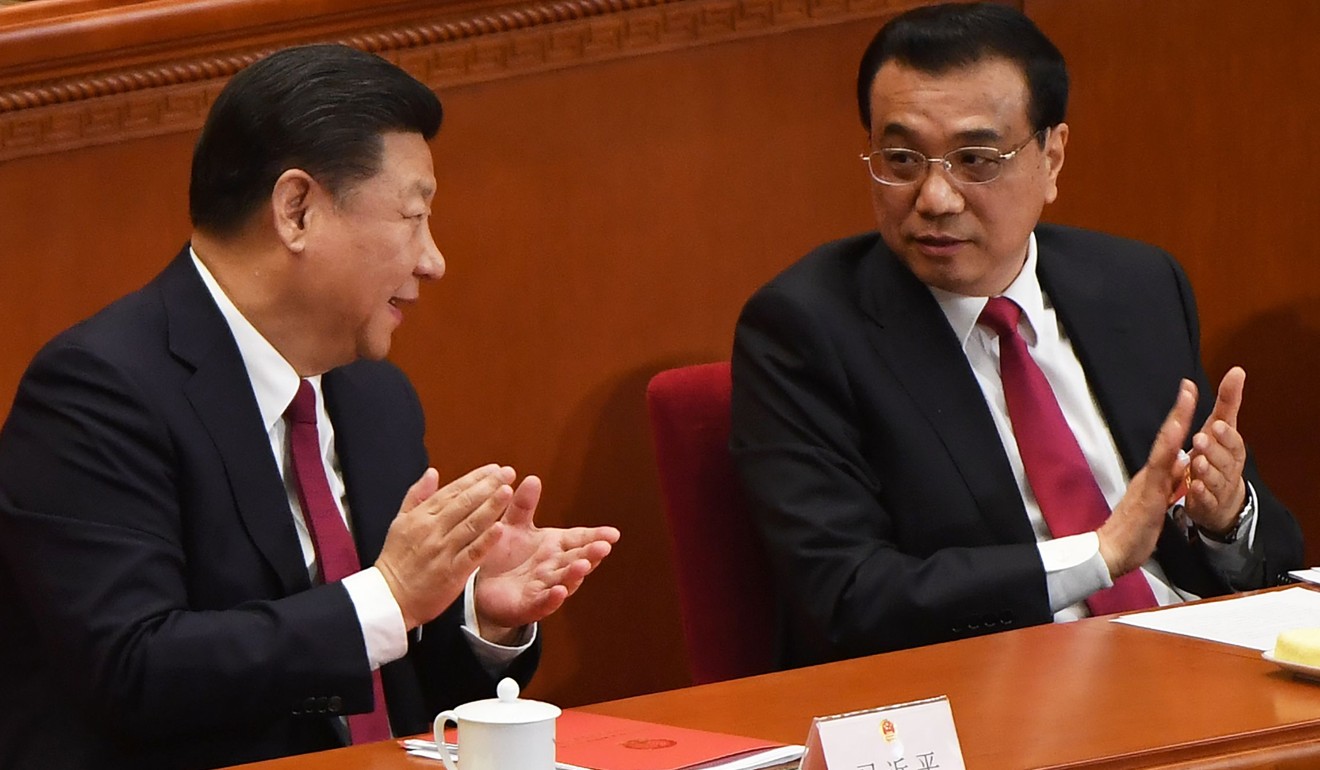 There will, however, be a new executive vice-premier, replacing Zhang Gaoli, to help oversee the economy and financial system, and possibly chair the new super regulator, the Financial Stability Development Commission. The new body, unveiled by Xi in July, is designed to coordinate the responses of the central bank and the securities, banking and insurance watchdogs.
Zhang is also a member of the party's innermost Politburo Standing Committee, and his replacement in likely to be one of the incumbent Politburo members. Top contenders include Vice-premier and former Guangdong party boss Wang Yang, who oversees trade ties, Shanghai party boss Han Zheng and Wang's successor in Guangdong, Hu Chunhua.
Xi is also likely to have a new central bank chief. The incumbent, Zhou Xiaochuan, has been governor of the People's Bank of China for 15 years after having his retirement age extended by five years in 2013 because Beijing could find no better candidate for the job.
According to the Economist Intelligence Unit (EIU), Hubei party boss Jiang Chaoliang and Chinese Banking Regulatory Commission chief Guo Shuqing, two financial sector veterans who have also been provincial governors, are the top contenders to succeed Zhou as central bank governor.
Xi has already been stacking the economic policy deck, with two former aides, He Lifeng and Zhong Shan, given key economic portfolios in February. He was appointed chairman of the National Development and Reform Commission (NDRC), while Zhong became commerce minister.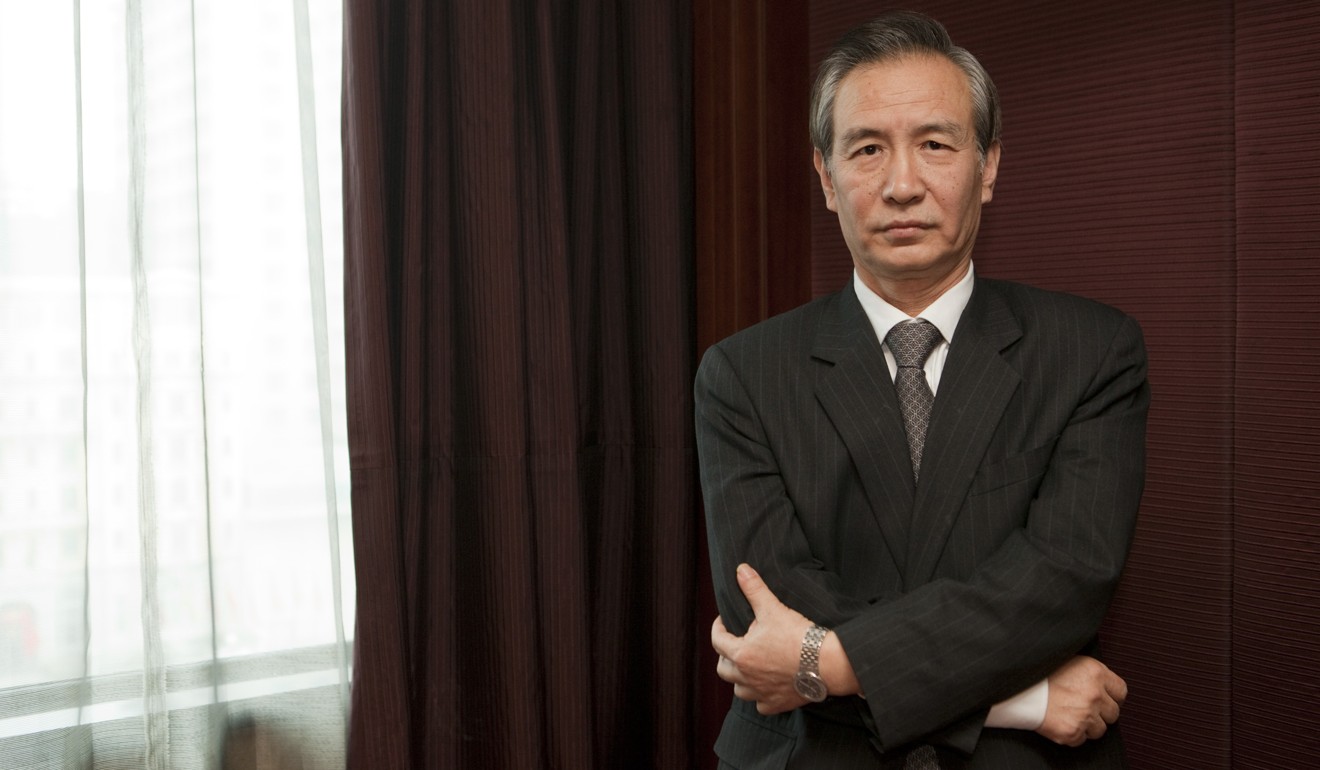 The EIU also said that regardless of whether Liu remained an NDRC deputy chairman or was promoted, he would remain "very important" as Xi's chief economic adviser and would wield a great deal of influence in the formulation of Xi's reform strategies.
A well-informed executive working for a European company in China, who requested anonymity, said Xi had been preoccupied with consolidating his control and had concentrated on reforming the military. "I doubt there's any face-to-face time with him for Liu and other economic advisers," he said.
Professor Hu Xingdou, an economist at Beijing Institute of Technology, described Xi's ambitious reform blueprint from late 2013 was "a model of idealism".
"Xi tried to build on Deng Xiaoping's thoughts to further reform, but met huge resistance from vested interest groups," he said. "And economic reform cannot last long without political reform.
"Under the current situation, it is reasonable for Xi to concentrate power in order to get things done. Of course there is tension between democracy and power concentration, but it could be a pragmatic solution to break the current interest pattern, and we can only hope that this way good things could happen."
Kuijs said economic reform would have to comply with the three key tenets of the socialist market economy with Chinese characteristics: a strong role for SOEs, a strong role for government and adherence by all key players to party leadership.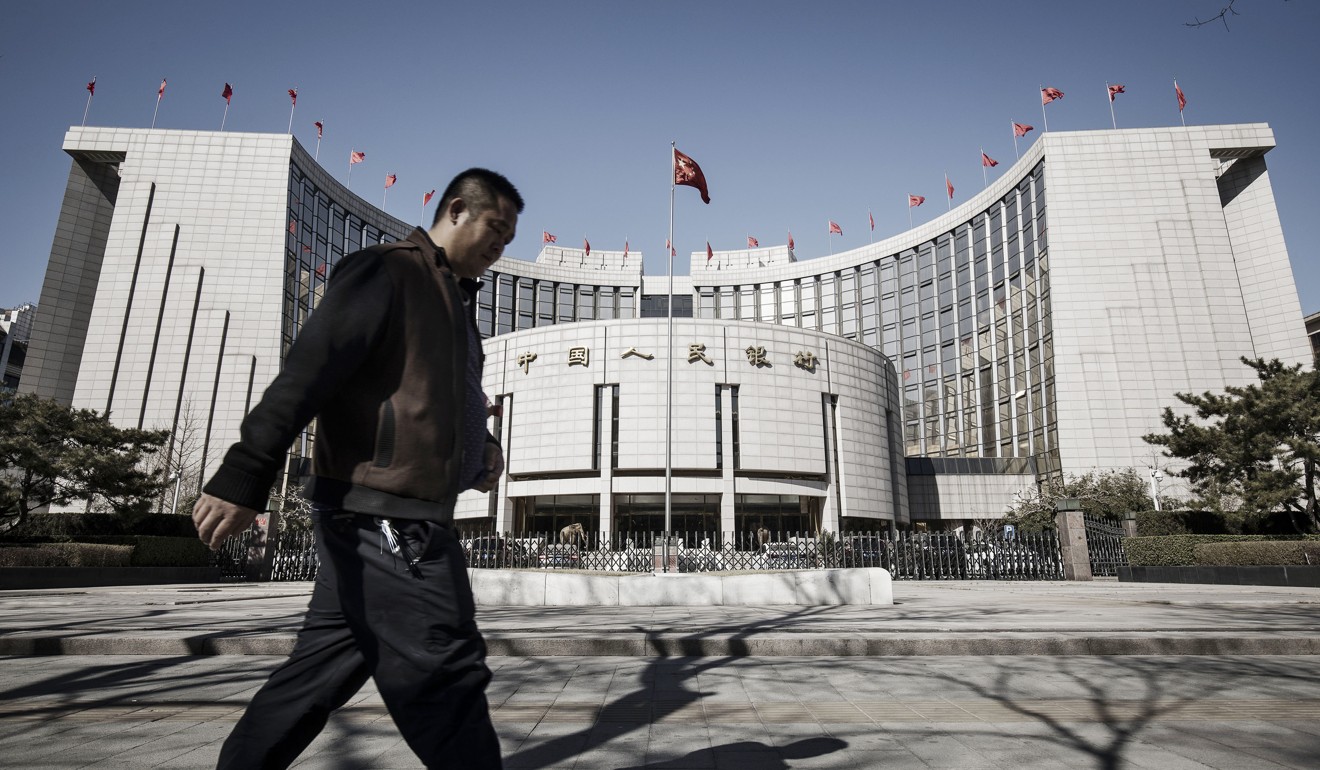 "He's happy to use economic reform in a kind of utilitarian fashion to achieve his overall objectives," Kuijs said. "To me, what happened in the last five years was very much a result of those ultimate objectives. In my personal view, they will continue to guide economic policy in the next five years."
Economists said the global financial crisis, which culminated in the collapse of US investment bank Lehman Brothers, had reminded Chinese leaders that a complete embrace of the Western economic system was not a successful recipe for China.
"Capitalism is allowed to reign as long as the party keeps it in a cage and sets the bottom lines," Kuijs said. "So far such a system has done pretty well in China. Probably the more open and complex China's economy is, the harder this becomes."
He said the argument that a stronger role for SOEs and government might lead to less growth "is not winning" among senior Chinese leaders. "They feel the Western system has serious problems and they are happy to continue the existing system," Kuijs said.
In the first seven months of this year, industrial sector SOEs saw their profits rise 44.2 per cent to 927 billion yuan, less than a quarter of total industrial profits. Private industrial firms saw their profits grow 14.2 per cent to 1.42 trillion yuan, accounting for a third of the total. The rest came from collectively-owned enterprises, joint-stock companies and foreign firms.
The liability to assets ratio at state-owned industrial firms' liability was 61 per cent, compared with 51.6 per cent for private ones, according to the National Bureau of Statistics.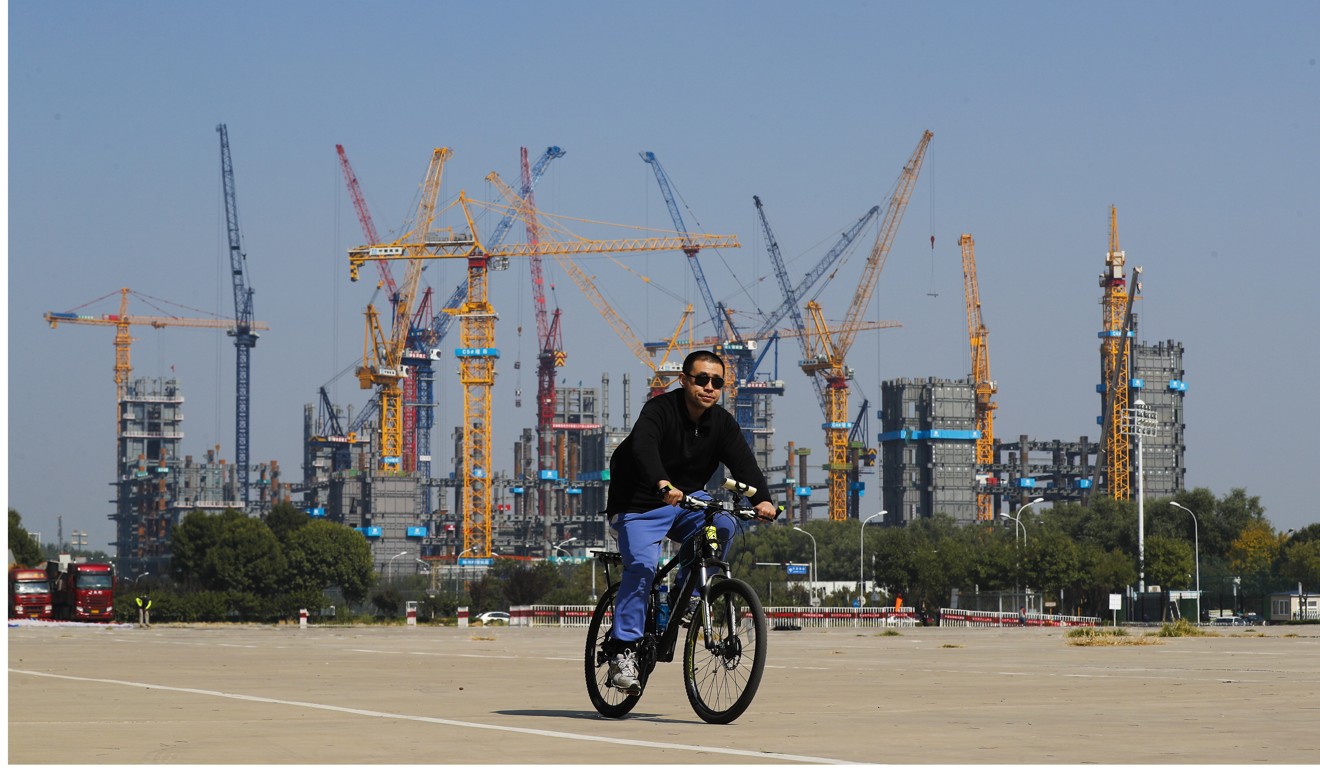 Li Jin said: "We cannot underestimate the role of market forces, but it also has side effects: the polarisation as a result of overemphasis on capital. We cannot simply copy the Western style."
How far economic reform would go was the "trillion-dollar question", Kennedy said.
"No one knows," he said. "But one presumes that more efficient markets and genuine innovation, not just adapting foreign technologies, require much greater sharing of information and ideas, a more transparent policy process, greater space for civil society organisations to provide public goods where the state is unable, and strong institutions to manage disputes amongst members of society."
Kuijs said Xi was "sufficiently confident" in China's current system, but politics might limit its upside.
"The more that Chinese leaders become emboldened in their strategy to see a different system evolving in China, the less likely we will see organic, peaceful or gradual political change like we've seen in South Korea," he said. "That's probably where you wonder whether China can become a high-income country under its current model. I'm not sure it can."
This article appeared in the South China Morning Post print edition as: Fine-tun ing the gr owth machine