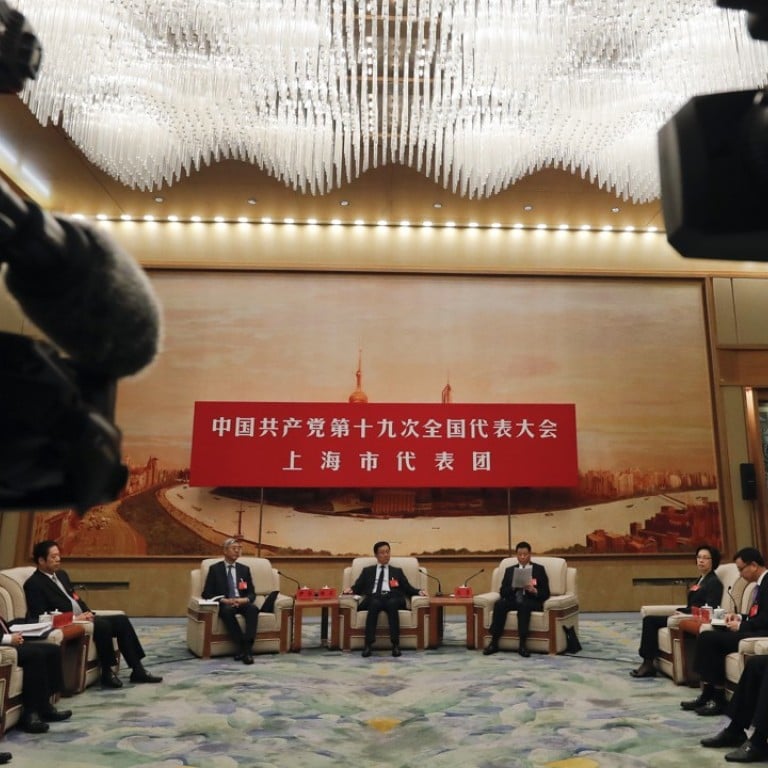 'Thrilling' report from 'saviour of socialism': cadres gather to heap praise on Xi Jinping
Panel discussions an opportunity for top politicians to show their loyalty to the president by gushing about his 'glorious chapter of Marxism'
During the first two days of the party congress, various delegations have held discussions about Xi Jinping's work report. The panels, some of them open to non-mainland media, are important occasions for politicians to publicly demonstrate their unflinching loyalty to General Secretary Xi and to heap praise on the powerful leader.
Xi summed up his accomplishments and unveiled his own political philosophy – "socialism with Chinese characteristics for a new era" – in a 3½-hour speech at the opening session of the congress on Wednesday.
The report was followed by a wave of enthusiasm and flattery. Here is how some of the most prominent politicians reacted to Xi's speech.
Beijing party chief Cai Qi
Beijing party chief Cai Qi, a close associate of Xi, offered extravagant praise for the president during a closed-door discussion by the delegation from the capital.
"General Secretary Xi Jinping has the great plans, forward-looking vision, and firm beliefs of a Marxist politician, philosopher, theoretician and strategist," Cai said.
Cai described Xi's "socialism with Chinese characteristics for a new era" as the third historic leap forward in China's application of Marxist-Leninism, after Mao Zedong Thought and Deng Xiaoping Theory.
Shanghai Mayor Ying Yong
Shanghai Mayor Ying Yong, who worked under Xi when they were both officials in Zhejiang province, said Xi's leadership is the "fundamental factor" behind China's recent achievements.
Ying added that the points made in Xi's report were "scientific, accurate and perfectly consistent with reality".
General Xu Qiliang
General Xu Qiliang, vice-chairman of the Central Military Commission, meanwhile said the party congress was a historic event that marked the country's march into a new era.
Party secretary of the eastern province of Jiangsu, Li Qiang, said he felt "warmth and affection" for Xi's report after giving it a careful read.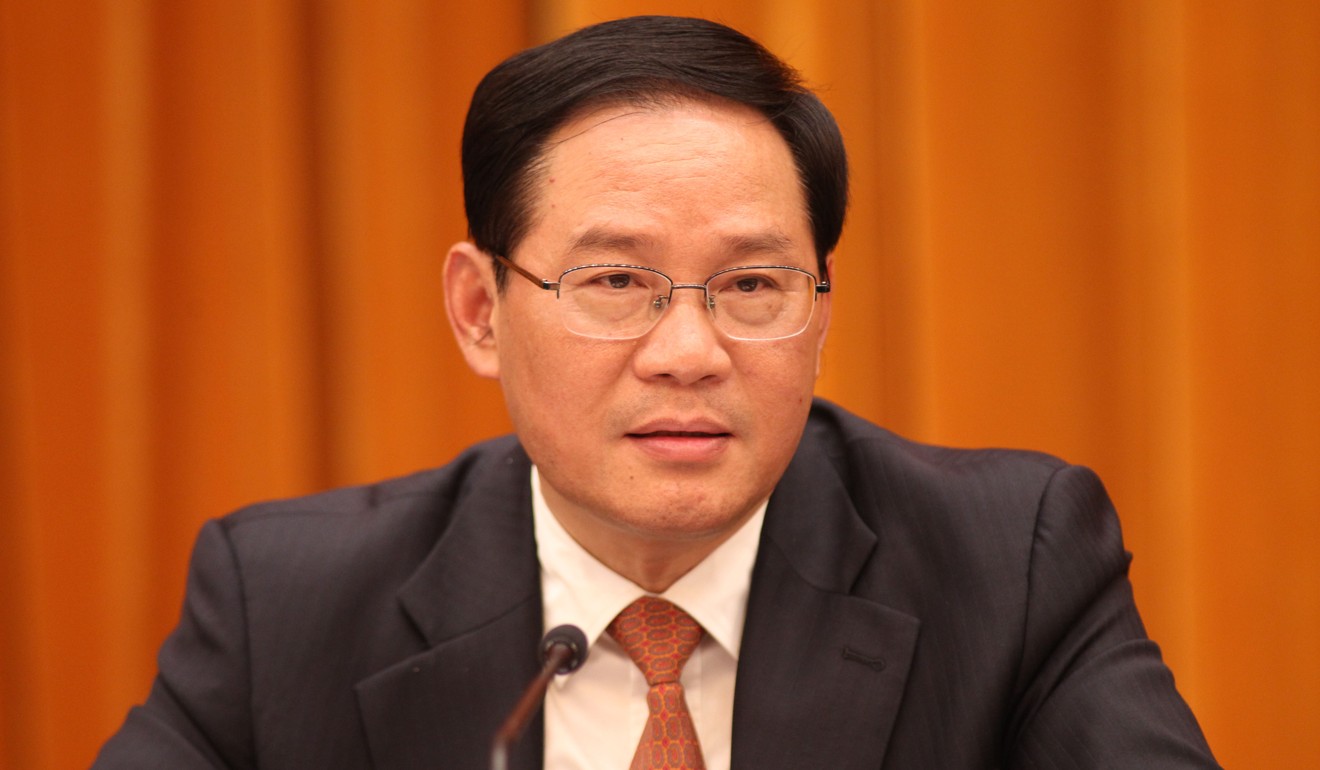 Shanghai party chief Han Zheng
Shanghai party chief Han Zheng, who could be about to enter China's power apex – the Politburo Standing Committee – said the "thrilling" report had set the direction for China's rejuvenation.
Tianjin party chief Li Hongzhong
Li Hongzhong, party boss of Tianjin and a front runner in the race to enter the decision-making Politburo, said Xi's report was "magnificent, visionary and a pioneer of the era".
"It's a political manifesto by the party to remember its original goals and march on with historical responsibility," Li said. "It's a glorious chapter of Marxism."
Chongqing party chief Chen Miner
Chen Miner, a rising star who became the party chief of Chongqing in July, praised Xi by name several times in his seven-minute speech at the municipality's panel on Thursday.
Seen as an ally of Xi, Chen is one of China's most closely watched rising political stars.
"The more I study General Secretary Xi's report, the deeper I feel his thoughts are," Chen said in the discussion, which was open to the media. "The more I discuss it, the more abundant I feel its content is."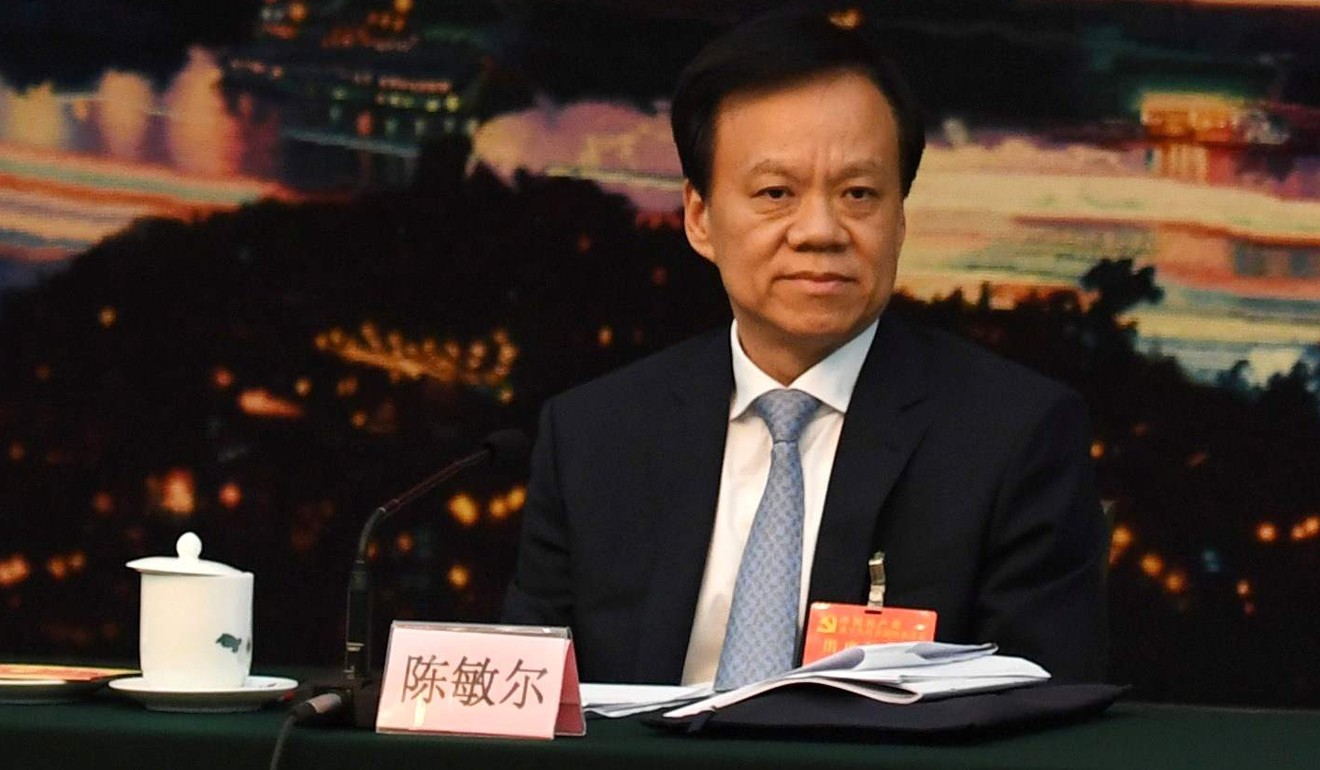 China Securities Regulatory Commission chief Liu Shiyu
Liu Shiyu, chairman of the China Securities Regulatory Commission, said Xi had saved socialism by bringing down high-ranking officials who intended to "usurp the party leadership and seize state power".
He also described Xi as a saviour of the Communist Party. "The central leadership of the party with General Secretary Xi Jinping as the core has saved the party, saved the military and saved the country over the past five years – and in the world, saved socialism," Liu said.
But Guangdong party boss Hu Chunhua – once tipped to take a leadership role alongside disgraced Chongqing chief Sun Zhengcai – was more restrained.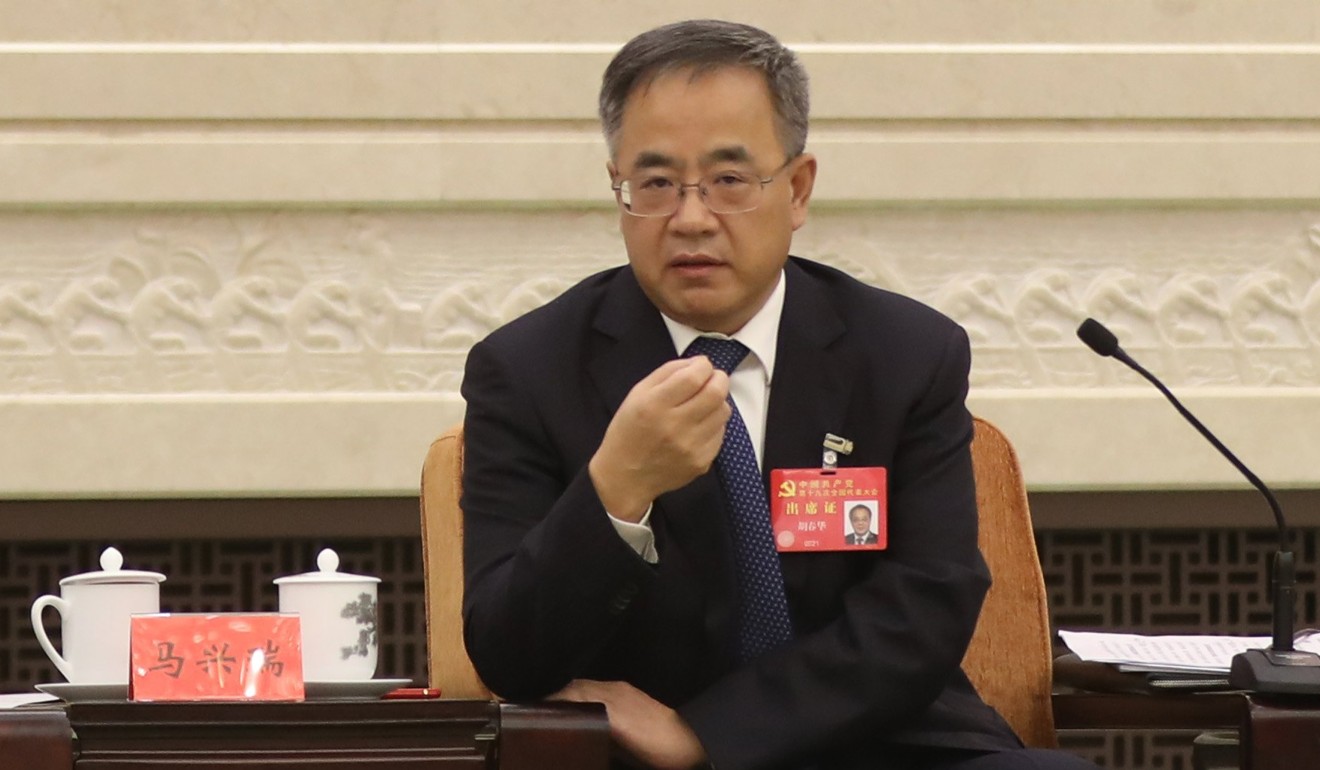 Hu also praised Xi's report at a closed session on Wednesday. But in a session that was open to the media on Thursday, he was more low-profile than other prominent politicians – he did not make any opening remarks, only answering two questions from reporters in a question-and-answer session.
Additional reporting by Jun Mai, Choi Chi-yuk and Wendy Wu
This article appeared in the South China Morning Post print edition as: Cadres all gather to praise 'thrilling report' from Xi