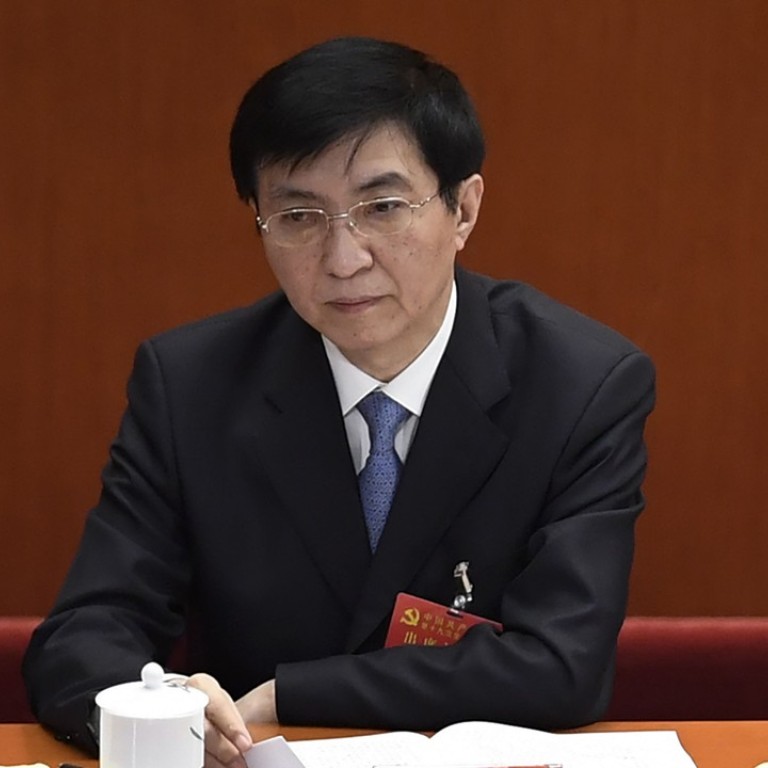 Exclusive
A 'dream come true' for communist ideologist behind three Chinese presidents
Wang Huning, who has advised Jiang Zemin, Hu Jintao and Xi Jinping, tipped for elevation to party leadership
The Communist Party's principal theorist, Wang Huning, is odds-on to climb to the top rung on the ladder, the Politburo Standing Committee, when the party unveils its new leadership line-up next Wednesday, sources have told the South China Morning Post.
A distinguished scholar-politician who has helped shape the official party ideology for three presidents – Jiang Zemin, Hu Jintao and Xi Jinping – Wang's elevation may come as a surprise to some because the party traditionally prefers members of its highest decision-making body to have been hands-on managers of one or two provinces.
The man Wang will succeed as the top official in charge of ideology and propaganda, Liu Yunshan, is the only exception in the present seven-member Politburo Standing Committee. But Liu is an experienced bureaucrat, having headed the party's propaganda department for 10 years before being promoted to the Politburo Standing Committee in 2012.
In contrast, Wang, 62, has spent more than two decades at the party Central Committee's Policy Research Office – the last 15 as its director. A former dean of the Fudan University law school in Shanghai, his theoretical work and intellectual powers are highly regarded. But Wang appears to be lacking in administrative experience. He was admitted to the party's 25-member Politburo in 2012, when Xi became party chief.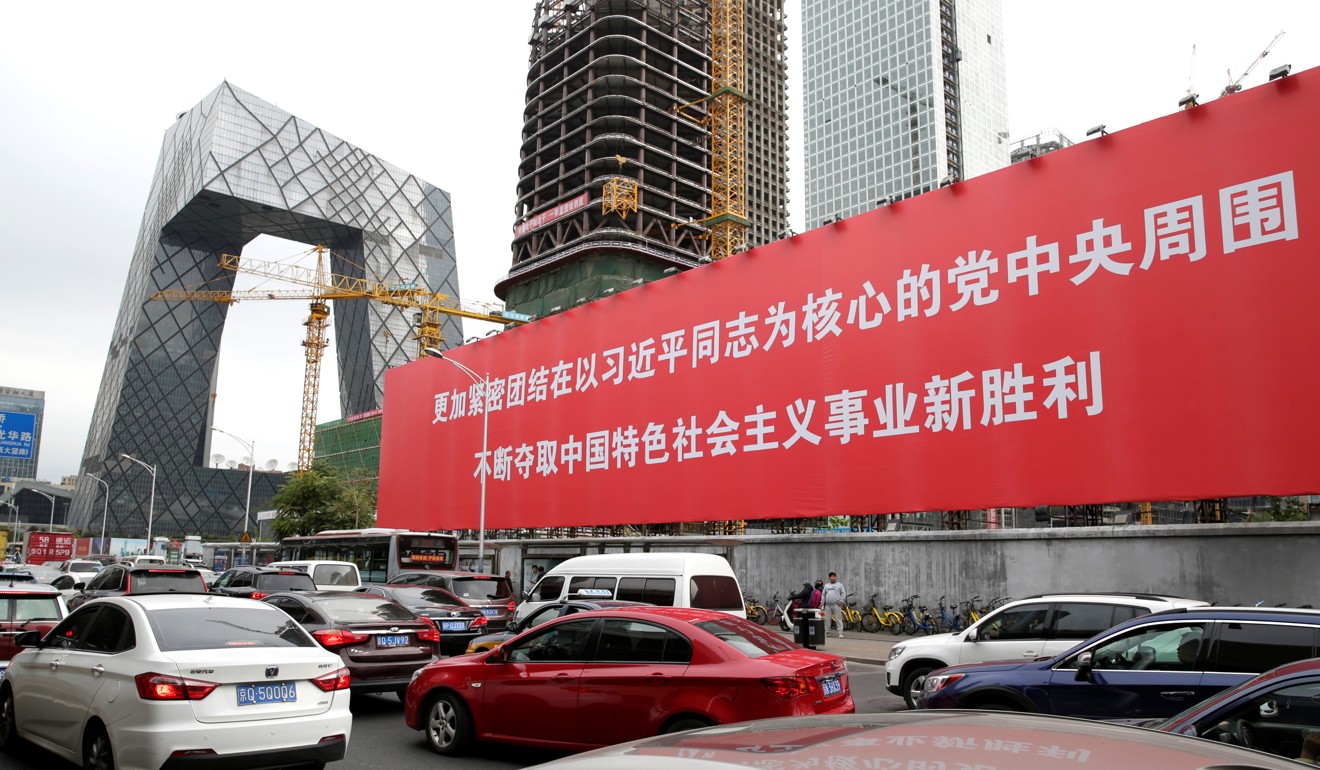 Sources familiar with the intraparty discussion said Wang's possible ascension reflected the pressing need for Xi to have someone at the top to provide ideological backing for his ambitious reform programmes.
In his speech to the more than 2,000 delegates at the party's national congress in Beijing on Wednesday, Xi stressed the need to "better arm ourselves with theory" and "work faster to develop philosophy and social sciences with Chinese characteristics".
With his rich theoretical experience, Wang would be a good fit for the job.
That view is increasingly shared by China watchers. Trey McArver, co-founder of Beijing-based research firm Trivium China, said he saw good reasons for Wang to be promoted and succeed Liu.
"I think it makes sense in many ways," he said. "A year ago people thought this was not going to happen – he probably wouldn't even have wanted it to. He is more of a thinker than a bureaucrat."
But on closer examination, Wang was a more astute politician than he first appeared to be, McArver said, citing Wang's five years with the Central Secretariat that deals with the day-to-day running of the Politburo and its Standing Committee.
After Wang was admitted to the secretariat by Hu in 2007 he began accompanying Hu on foreign trips. Xi has also kept Wang close and has been accompanied by him on his state visits as well.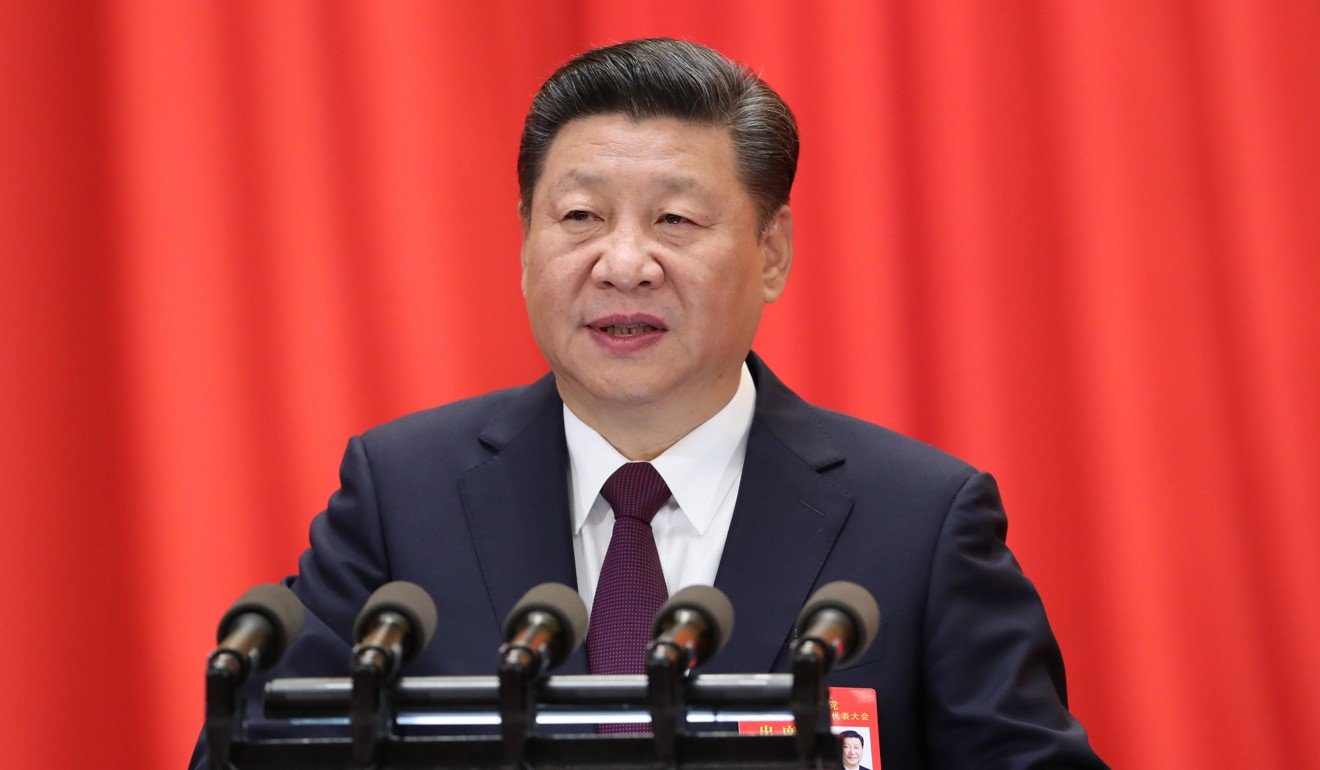 "So he does have experience beyond policy research," McArver said. "His main role in the new position would be running the secretariat, of which he has experience. He will be in charge of ideology, which is kind of dream come true. Once we started to think about it, it made a lot of sense."
After his promotion, Wang is expected to give more direct theoretical support to help Xi deepen his administrative reform. The president sees himself as a reformist leader – although his view of reform differs from the Western understanding of it, which tends to associate it with liberalism.
At Fudan 30 years ago, Wang was already advocating a different tack. In an article published in 1988, Wang said that adopting a centralised leadership model was better than a "democratic and decentralised" model because it would allow the authorities to be "highly effective in distributing social resources" and "promote rapid growth."
Unified leadership "could prevent unnecessary conflicts among different ideas", Wang said. He said such system could help the authorities "promptly react to all kinds of unexpected and urgent situations" and take "forceful action to prevent major instabilities and fragmentation during modernisation."
He argued that China needed leadership that was centralised, with broad vision and a strong sense of responsibility, in order to carry out the unprecedented task of guiding a country of 1.3 billion people to modernisation.
The article was said to have attracted the attention of the party leadership. Jiang asked Wang to join the Policy Research Office in 1995 and his work has long been appreciated by other party elders.
Now, with President Xi bent on reinvigorating the party and strengthening its structure, the veteran ideologist will have a chance to play a frontline role.
This article appeared in the South China Morning Post print edition as: Theorist for three presidents tipped for top party tier