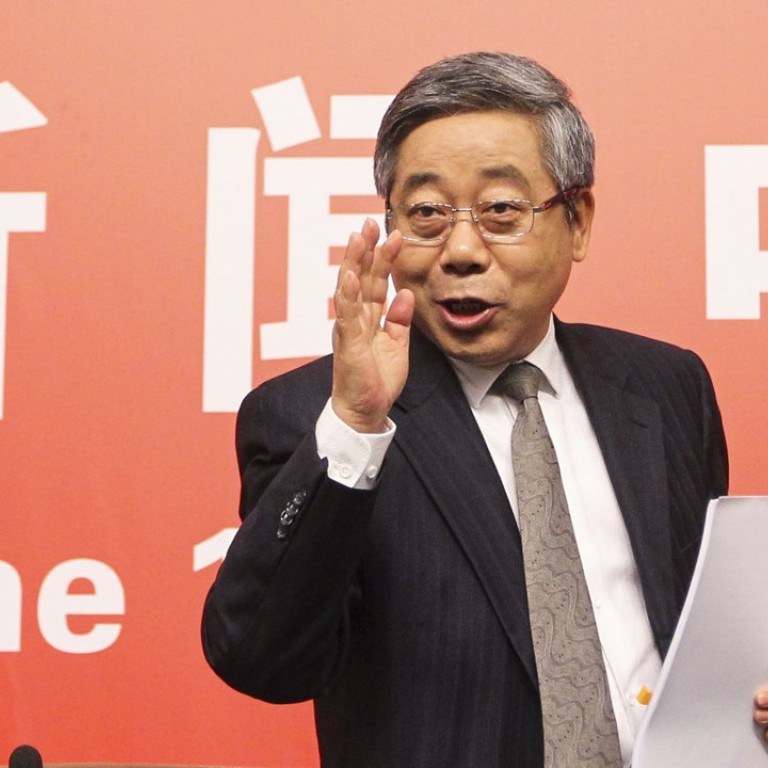 Hong Kong teachers must love China to do their job properly, education chief says
Minister says educators must have strong national pride to foster identity in the next generation
China's education minister has called for a stronger sense of national identity among Hong Kong's teachers so they can do a better job of instilling patriotism in the city's youth.
On the sidelines of the Communist Party's national congress in Beijing, Chen Baosheng advised the city's government to make sure teachers understood China "in a correct way" as part of efforts to advance national education.
"They [teachers] need to love the country first, identify with the country, have stronger national pride, and enjoy the fruits of China's development together with the mainland," Chen said.
In response, Hong Kong's Education Bureau said it would design the relevant policies on its own, in keeping with the city's mini-constitution, the Basic Law, while maintaining a "very important partnership with the Ministry of Education.
National education is a contentious issue for Hong Kong. The government was forced to shelve plans to make it a compulsory school subject in 2012 after strong opposition from parents and educators who raised fears that pupils could be "brainwashed".
Beijing is also concerned about independence advocacy in Hong Kong, with President Xi Jinping calling for more patriotic education during his visit to the city in July.
Without elaborating, Chen said there was a direct link between education and the emergence of pro-independence voices.
He also reminded the Hong Kong government of its duty to implement national education, noting that the city had the autonomy to decide on specific measures.
"There is no country, no government in the world that does not implement national education," he said. "We need to let our young students identify with China, understand the hard times Hong Kong has been through, and understand the successful implementation of 'one country, two systems' in the past 20 years."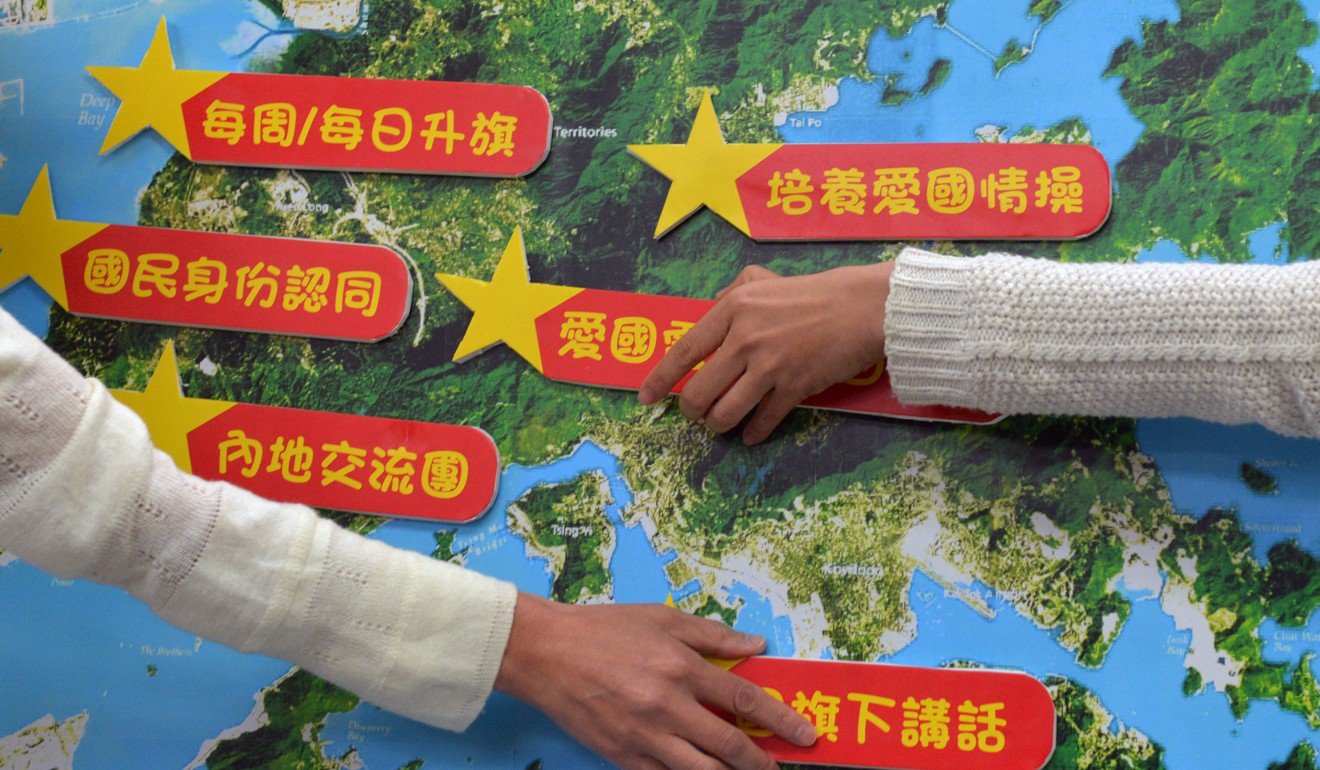 Chen said the central government was willing to help Hong Kong strengthen Chinese identity among youngsters: "We will answer every question, respond to every request, and help with every problem."
An Education Bureau spokesman noted that national education, in effect, was already being taught "systematically and in various forms" in local schools.
But Ip Kin-yuen, an opposition lawmaker from the education sector, said Chen should abide by the one country, two systems principle and avoid commenting on the city's education policies.
"This is a problem that should be discussed by Hong Kong people," Ip said. "What we are doing is different from the mainland's patriotic education. We focus on cultural identity and leave political identity mostly to personal choice."
Since taking office in July, Hong Kong Chief Executive Carrie Lam Cheng Yuet-ngor has insisted on the need to strengthen national identity, prompting democrats to accuse her administration of wanting to "brainwash" young people.
In her maiden policy address earlier this month, Lam said young Hongkongers should be nurtured into citizens with a sense of national identity.
She also announced a new rule to require all secondary schools to teach Chinese history as an independent compulsory subject.
Wang Zhimin, head of the central government's liaison office in Hong Kong, also said he supported Lam's push to ramp up education on China and the Basic Law, according to the liaison office's website.
This article appeared in the South China Morning Post print edition as: love country first, hk teachers told