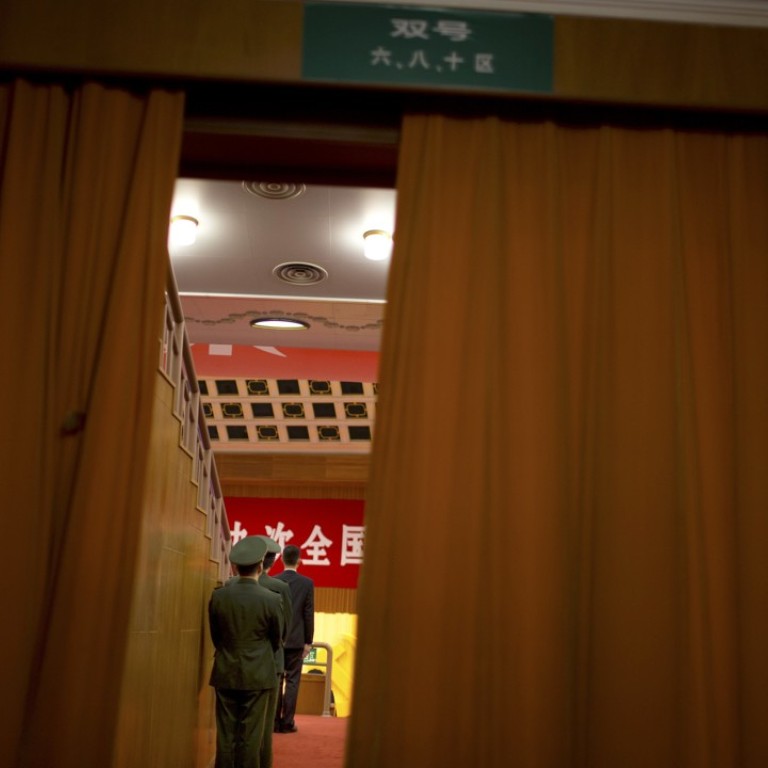 Chinese state firm executives frozen out of Central Committee as Xi Jinping's anti-corruption plan bites
In stark contrast to previous event, company chiefs are excluded from Communist Party's elite decision-making body in move linked to president's anti-graft campaign
No executives from state-owned enterprises (SOE) made it to the Chinese Communist Party's newly elected Central Committee as full members – a dramatic change from 2012 when five top managers of state firms were among more than 200 full members on the party's elite decision-making body.
Since then, three SOE executives have taken on administrative positions with local governments; one was ousted in the anti-corruption crackdown and another implicated in alleged illegal selling of shares during China's summer 2015 stock market meltdown.
The paucity of full-member SOE executives on the latest iteration of the Central Committee would appear to be out of sync with party leader Xi Jinping's aim of making state-owned enterprises bigger and stronger, as stated in his grand economic strategy.
State-firm reform was the centrepiece of an economic plan that achieved mainly disappointing results in Xi's first five-year term.
Political commentator Chen Daoyin said the committee's lack of top SOE managers reflected how Beijing's high-profile curbs on corruption and the work of the party's anti-graft agency have deeply infiltrated the processes for electing party congress delegates and full and alternate members.
"The clampdown on corruption will continue to further clean up the party to avoid the repeat of the massive downfalls of the previous five years," Chen said.
Until then, Xi will work to complete two major tasks, integrating the military and civilian sectors and mixed-ownership reform, the commentator said.
The 19th Party Congress produced a mandate to include the decisive role of the market forces in the party constitution while also stressing the party's absolute control over every aspect of society, the military, politics and the economy in its charter.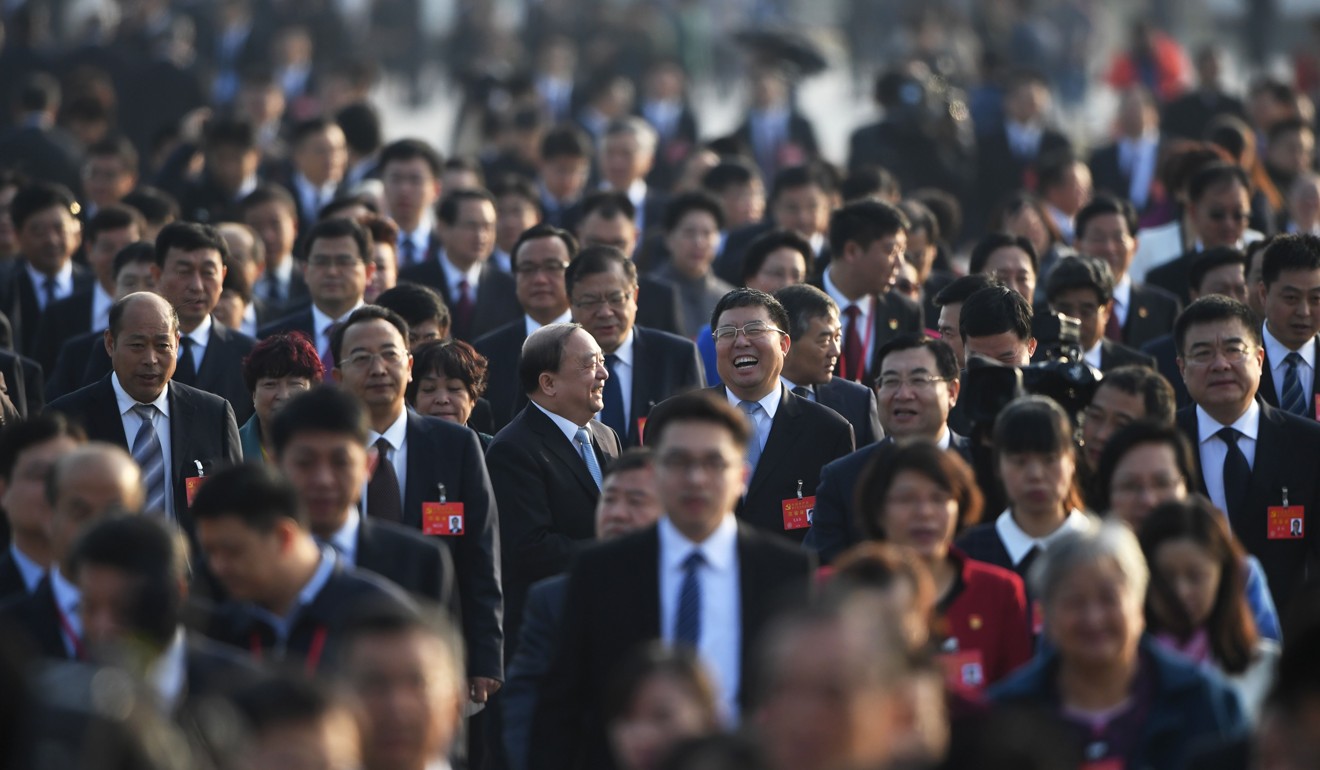 "The party's DNA is now deeply embedded in the state firms," said Jan Gaspers, who heads the European China policy unit of the Berlin-based Mercator Institute for China Studies.
"Corruption has been one of the central challenges the party has taken [on] over the past five years," Gaspers said. "That has resulted in the party finding new ways and means to be more firmly embedded in the decision-making procedures and day-to-day business in SOEs."
The lack of SOE heavyweights on the list also indicated that Xi's required political-business mode is yet to be realised. "The downfall of big tigers in officialdom is often connected with SOEs," Chen said.
In a rare address in March, Xi said "new ties between politics and business" should be "cosy" and "clean".
The relationship between the government and business has been complicated by persistent graft and collusion, fuelling public anger and hindering even legitimate interaction between the two sides, analysts said.
But Li Jin, chief researcher with the China Enterprise Research Institute, a government-backed think tank in Beijing, said an absence of state firms' executives on the Central Committee does not mean SOEs are losing status. "There are more alternate members from the SOE sector," the researcher said.
Among alternate members on the list who have no voting rights but may get the chance to advance to a full membership, the number of senior SOE executives increased to 16 from 10 in the last five years.
Ma Zhengwu, chairman of state-owned investment conglomerate Cheng tong Group, is the front-runner here. Other candidates include He Dongfeng, general manager of home-grown passenger plane maker Commercial Aircraft Corp of China, and Ren Hongbin, chairman of China National Machinery Industry Corp.
Another reason for the absence of SOE executives on the top decision-making panel could be personnel changes tied to mergers of state firms and mixed-ownership reform that aims to partially privatise state firms, pundits said. The partial privatisation was expected to take place after the party congress.
Where key SOE executives and party figures are now:
Jiang Jiemin, former chairman of China National Petroleum Corp, one of China's three state-controlled oil giants, was elected to the committee as a full member in 2012, but later was jailed for corruption.
Lin Zuoming, another full member in 2012, is the chairman of top state-owned aerospace conglomerate Aviation Industry Corp of China, but reportedly has not been seen since April 2016 amid an investigation into illegal stock sales two years ago.
Ma Xingrui, general manager of China Aviation Science and Technology Corp, a full member in 2012, was appointed governor of Guangdong province.
Xu Dazhe was general manager of China Aerospace Science and Industry Corporation when he secured a full membership in 2012; he is now the deputy party secretary and governor of Hunan province.
Zhang Guoqing, who was general manager of China North Industries Group Corporation when obtaining a full membership five years ago, is now the mayor of Chongqing.
This article appeared in the South China Morning Post print edition as: State firm bosses frozen out amid anti-corruption drive