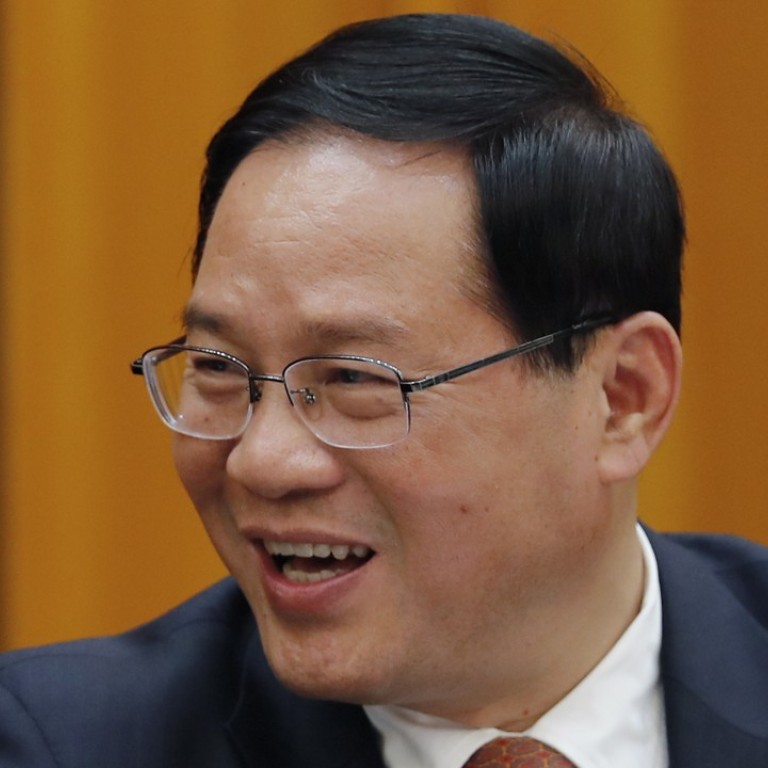 Li Qiang: a keen supporter of the private sector – and of Xi
One of the president's Zhejiang allies, Li is named as the new Communist Party chief of Shanghai
When Li Qiang became party chief of Jiangsu in June last year, it was the first time he had worked outside his home province of Zhejiang in more than three decades in politics.
Situated on China's east coast, just north of Zhejiang, Jiangsu has the second-largest gross domestic product of all the country's provinces – it is second only to the southern economic powerhouse of Guangdong. Jiangsu's GDP expanded 7.8 per cent in 2016 from a year earlier to more than 7.6 trillion yuan (US$1.14 trillion), a size bigger than Mexico or Indonesia.
"The reason he was placed in Jiangsu – a province with such economic gravity – is obvious. It is certain that [the leadership] wants to promote him further," said Chen Daoyin, a Shanghai-based political commentator.
Li, 58, is one of a number of Xi Jinping allies from Zhejiang – one of the president's main power bases. Li was Xi's secretary for three years when he was the Zhejiang party chief.
Known as the New Zhijiang Army, these officials have taken up prominent posts across the provinces as well as in key departments of the party, the government and the army. Some of them – including Beijing party secretary Cai Qi, Chongqing party chief Chen Miner and Li – have taken seats on the Politburo.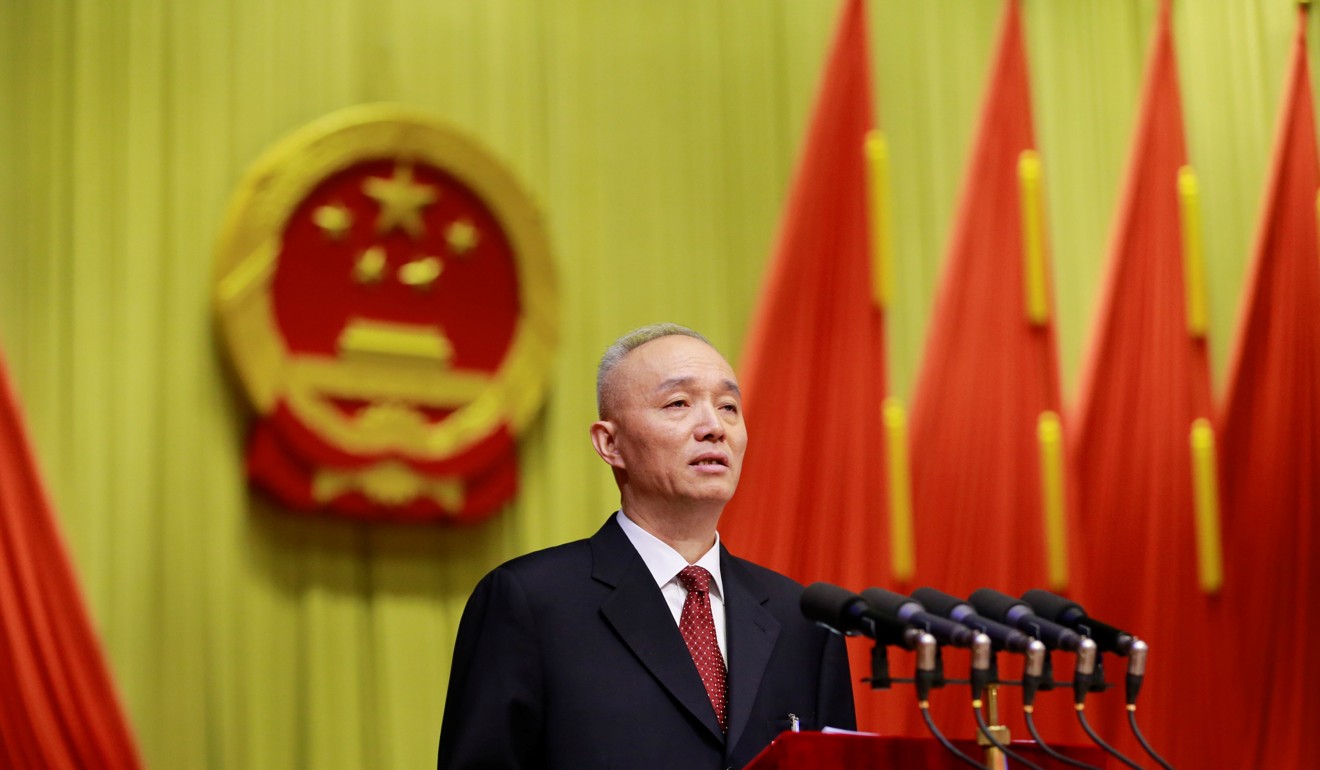 Seen as a supporter of economic reform, Li has remained relatively low-profile compared to some of his peers.
Born in Wenzhou – a city known for entrepreneurship and a vibrant private economy – in 1959, Li's first provincial government job was in the civil affairs department, providing welfare to the rural poor.
He was appointed party boss of Wenzhou in 2002 at the age of 43, making him the youngest person to take up that position in more than three decades.
What set him apart from some of his predecessors was his support for the city's private sector, according to Zhou Dewen, who was frequently in contact with Li in his role as the head of a business association representing small and medium-sized enterprises.
"He was not afraid to take risks and responsibility like some others. Back then, private enterprises in Wenzhou were not very keen on going public. But Li encouraged them to list – he managed to change the minds of many company owners," Zhou said.
Li also sought to expand the areas in which the private sector could invest and brought overseas business and investment to Wenzhou, Zhou said, describing Li as "reform-minded".
From Wenzhou, Li was promoted to secretary general of Zhejiang's provincial party committee in 2004, less than two years after Xi took the helm of the committee. Li became a member of the committee a year later and was Xi's secretary until Xi left for Shanghai in 2007.
Since then, Li has gradually moved up the ranks, becoming Zhejiang governor at the end of 2012 after Xi took over as Communist Party general secretary.
"His ideas and way of thinking are very close to those of Xi, and he continued to implement Xi's policies after he became governor," Zhou said.
A veteran journalist who has spent decades in Zhejiang agreed. "Xi spent five years in Zhejiang and it was here that he took a provincial leadership role for the first time. Li learned a lot from him," he said. "Zhejiang's development in recent years – from its economy and standard of living to the environment and culture – has happened according to the direction laid out by Xi."
During his time in Zhejiang, Xi saw the private sector as the province's "source of vitality" and frequently visited local businesses.
That attitude was shared by Li during his three years as provincial governor.
"I've paid close attention to the entrepreneurs of Zhejiang over the years. They are Zhejiang's most precious resource and the province relies on them for its development," Li was quoted as saying by mainland media at a meeting of the Zhejiang Chamber of Commerce in Shanghai in 2014.
Zhejiang's private sector accounts for about 70 per cent of the province's GDP and 90 per cent of its jobs, according to official data. More than a quarter of China's top 500 private companies by revenue – an annual ranking from the All-China Federation of Industry and Commerce – came from Zhejiang in 2016.
Although Li has been outspoken in his support for economic reform, innovation and the private sector, he has been less vocal when it comes to politics and ideology.
Nevertheless, he has followed Xi's instructions to the letter. After the president started a crackdown on extravagance by officials, Li was quick to introduce change, ordering that no alcohol was to be served at any official function in Jiangsu soon after he took over as provincial party boss last year.