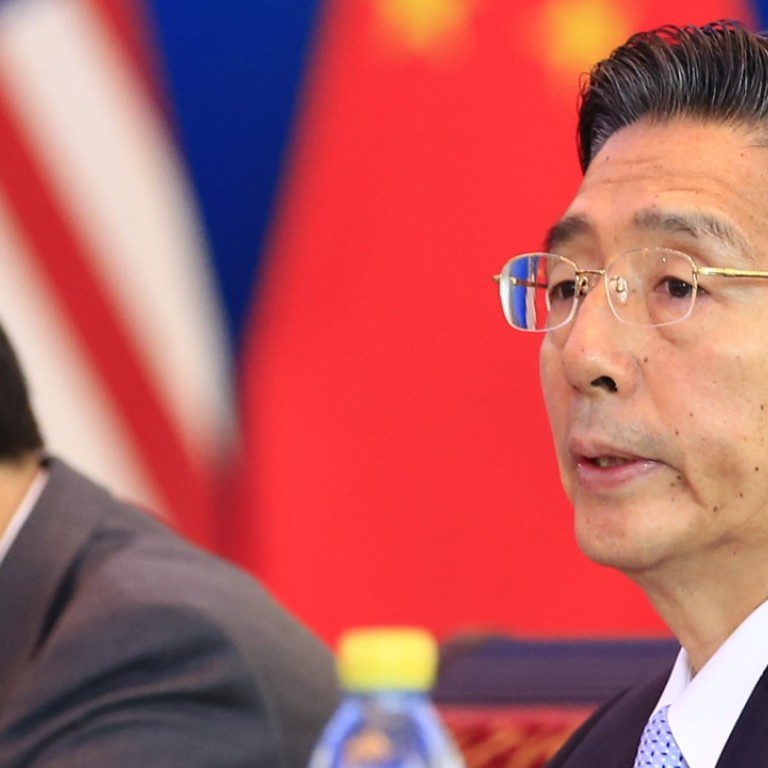 Public security minister Guo Shengkun to step up as China's top security chief
The 63-year-old will be in charge of the country's massive security and intelligence systems
Beijing's public security minister will take over as the country's top security chief following a twice-a-decade leadership reshuffle of the ruling Communist Party.
Guo Shengkun, also a new member of the 25-member Politburo, will succeed Meng Jianzhu as party secretary of the Political and Legal Affairs Commission of the Central Committee, state news agency Xinhua reported. Guo for the first time presided over a commission meeting on Tuesday in Beijing.
It is not yet clear who will take over from Guo, but the South China Morning Post reported on Monday that Zhao Kezhi, former party boss of Hebei province, was the front runner for the role. Zhao attended the commission meeting on Tuesday.
Guo is now the nation's top law enforcement official, meaning he is in charge of China's massive security and intelligence systems, which have been ramped up in recent years as the government tries to prevent social unrest and what it sees as a threat from violent extremism – especially in the far western Xinjiang region.
Beijing has also clamped down on dissidents under President Xi Jinping, who further tightened his grip on power at the recent 19th party congress. He now has a number of allies on the Politburo, China's top decision-making body, and its seven-member Standing Committee.
At 70, Meng had been expected to retire after the party congress since he is well past the unofficial retirement age.
Before Meng, the high-level security position was previously occupied by Zhou Yongkang, who became the most senior official to be convicted of corruption charges while serving in the role. Zhou was sentenced to life in prison.
Guo, 63, is from Jiangxi province and has been minister of public security since 2012. He also took over that position from Meng.
He entered politics in 2004 in the Guangxi Zhuang region following more than two decades working in state-owned enterprises and the non-ferrous metals industry. He became party head of Guangxi in 2007.