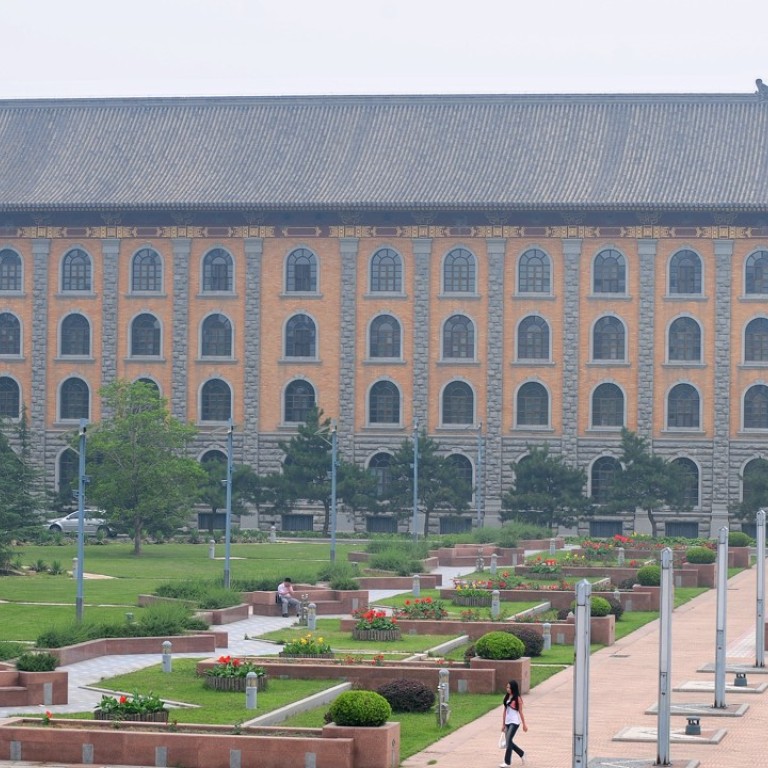 Xi Jinping's college classmate is latest close ally given top role as he takes over Communist Party school
Chen Xi's promotion in leadership shake-up bypasses previous conventions
Xi Jinping's former college classmate has been appointed to a senior position leading the Communist Party's top academy in a promotion that broke with convention.
The appointment of Chen Xi, the party's personnel chief, as president of the Central Party School is a departure from precedent for filling the post.
For nearly three decades, the post has been held by the first ranking member of the party's secretariat, a role filled by a member of the top Politburo Standing Committee. But Chen is a member of China's second-highest decision making body, the Politburo.
Xi himself is a former head of the academy, as was his predecessor Hu Jintao and the recently retired ideology chief Liu Yunshan.
That convention would have made Wang Huning, the fifth-ranking member of the Politburo Standing Committee, favourite to take over the ideology training camp for party cadres. However, his recent promotion to the seven-man committee – the apex of the party's power structure – from a role as policy researcher also breached convention and was a sign of the esteem in which he is held by Xi.
Chen first met Xi when the pair were studying chemical engineering at Tsinghua University in Beijing in the 1970s.
Chen's new appointment was announced in a brief report by Xinhua on Friday. It said he presided over a graduation ceremony at the party school on his first official appearance in his new capacity.
Having earlier been made head of the Central Organisation Department, his latest role makes him the most powerful personnel chief in 20 years.
The Central Party School plays an important role in helping the leadership exert control over its ideology through sessions that train cadres up to the ministerial level. Top leaders occasionally make heavyweight speeches at the academy.
Chen's appointment is the latest in a series of shake-ups in the leadership since the 19th party congress last month, with many of the personnel changes breaking with decades of convention.
Among the surprises is the absence of any clear successor on the Politburo Standing Committee – one has been in place by the first term of every other president in the past 28 years.
Xi also managed to elevate the deputy of the party's anti-graft body and a state councillor focusing exclusively on foreign affairs to the Politburo, even though cadres of their rank have rarely made it to the party's top echelon in the past.
These departures, including Chen's appointment, underline Xi's ability to promote the talent he needs even if it means going against party custom, according to Shanghai-based political scientist Chen Daoyin.
"The organisation department chief is actually better at nurturing a camp of politicians needed by Xi," he said. "Xi is now breaking the conventions of seniority and factional balance to promote the talent most useful to him.
"The practice has opened new doors for merit-based promotions by Xi, but it has also made China's high-level politics less predictable."
This article appeared in the South China Morning Post print edition as: Xi's college friend takes over party ideology ACADEMY