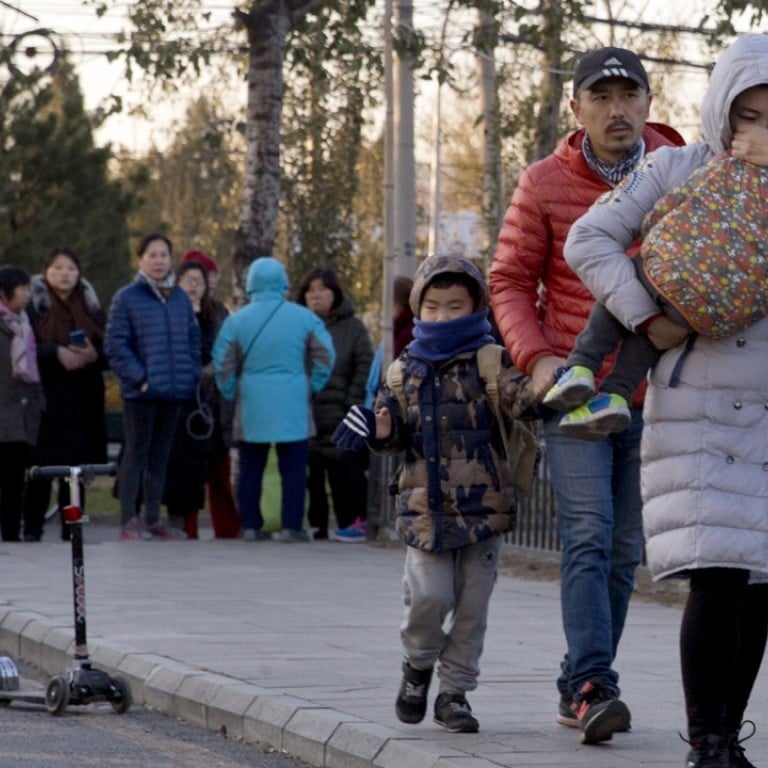 Spike in Chinese censorship over Beijing migrant worker evictions, kindergarten scandal
Percentage of posts deleted on China's equivalent of Twitter higher than during the heavy censorship during the Communist Party congress, says monitoring group
Censorship in China has spiked in recent days as the government scrambles to contain public anger over the forced evictions of migrant workers and claims of child abuse at a kindergarten in Beijing, according to a monitoring group.
The percentage of posts deleted on Weibo, China's equivalent of Twitter, has risen sharply in the wake of the controversies, according to Weiboscope, a University of Hong Kong project tracking censorship on the social media platform.
Keywords in posts most frequently deleted on Monday included "kindergarten", "low-end", "population" and "Beijing".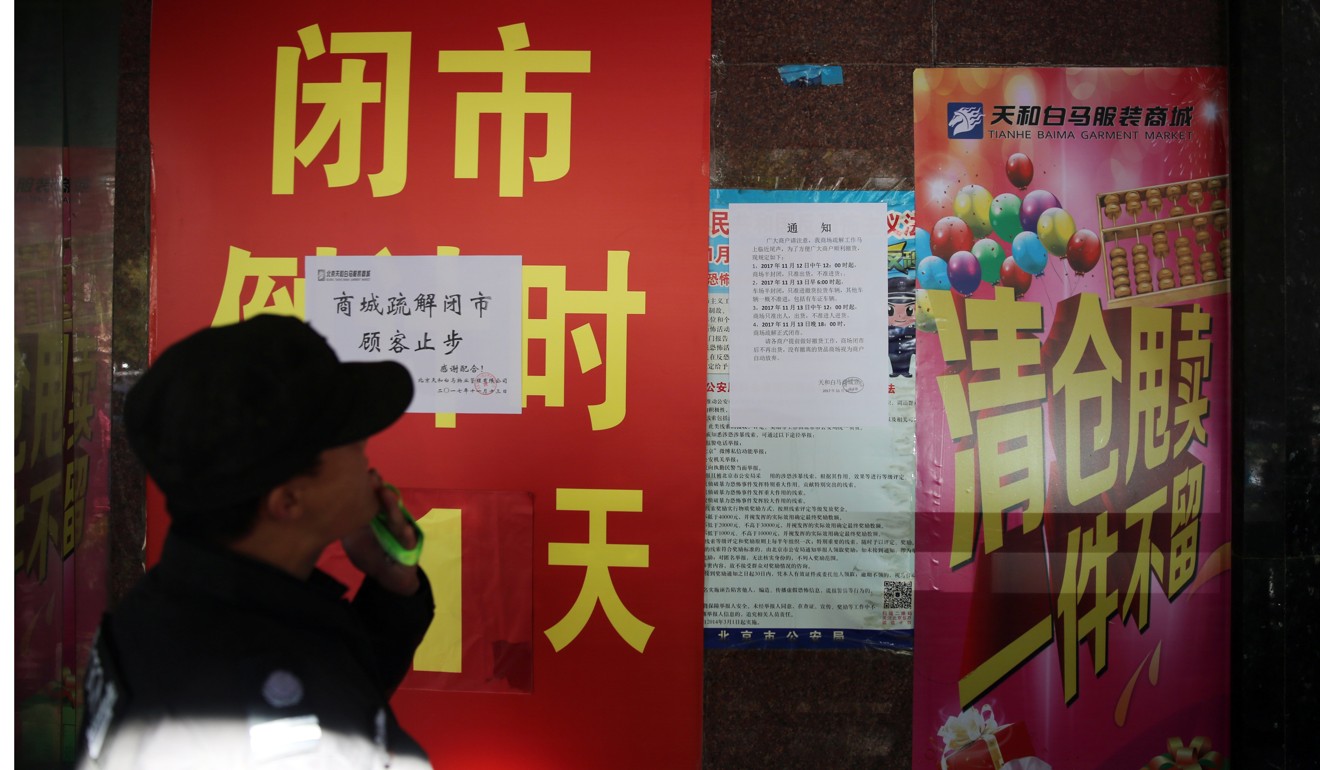 On Wednesday, the term "low-end population" was censored on the mainland in group chats on the WeChat messaging app and blocked by Weibo's search engine.
The censorship comes as authorities in the capital order tens of thousands of mostly migrant workers to move out of "illegal structures" in the city amid a 40-day safety inspection launched after a fire in Daxing district on November 18 killed 19 people.
Beijing Youth Daily reported on Wednesday that district chief Cui Zhicheng had resigned from his post and Wang Youguo, former deputy chief of the district's Communist Party committee, had taken over in an acting capacity.
The campaign has been criticised as an attempt by the authorities to drive out Beijing's "low-end population", a term used by state media to describe low-paid workers. The city's government has denied it is targeting the group.
It also follows the detention in Beijing of a 22-year-old RYB Education New World kindergarten teacher amid allegations that children in the preschool's care were pricked with needles and force-fed pills. Police said on Tuesday some of the allegations had been confirmed, but others were fabricated.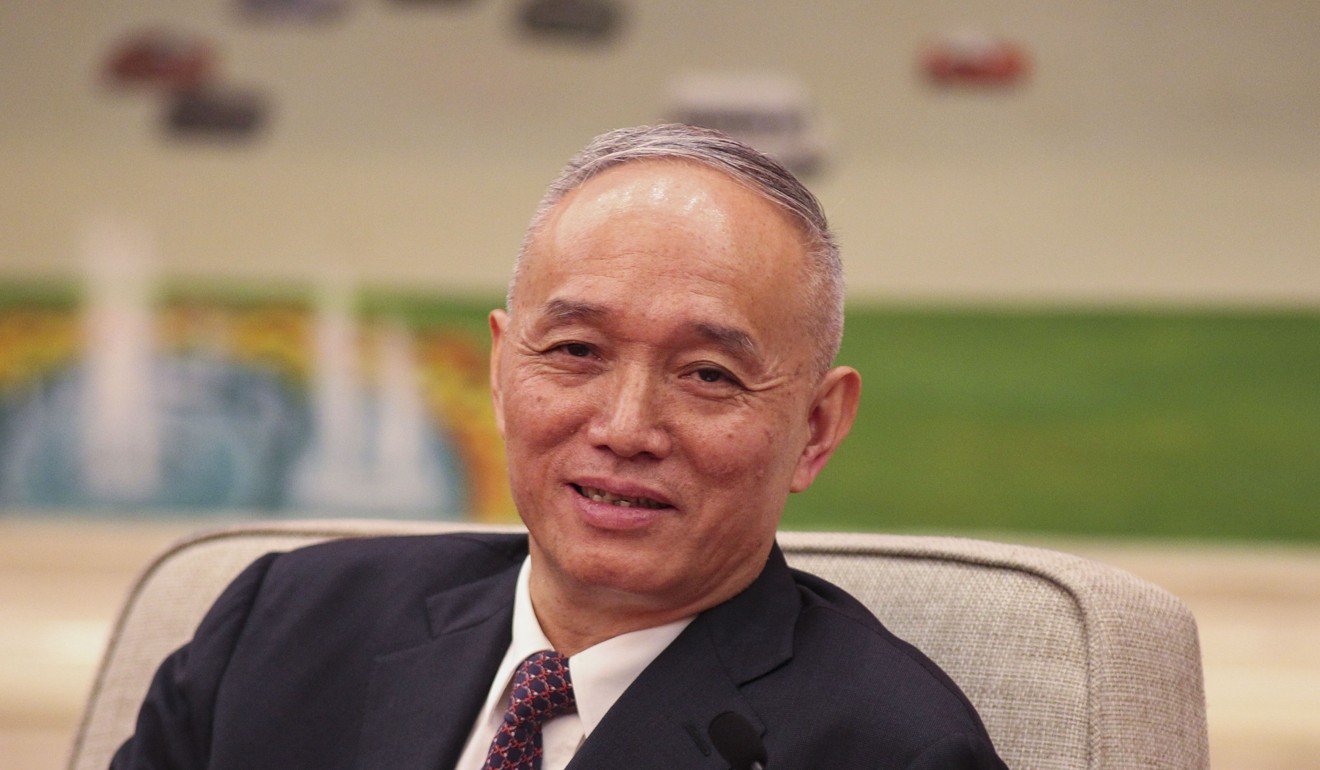 Weiboscope said the level of censorship in recent days was even higher than during the politically sensitive Communist Party's five-yearly national congress in October.
On Monday, an average of 27.7 messages were deleted for every 10,000 posts on monitored accounts, higher than the 26.7 average deleted on October 18 at the start of the five-yearly congress.
Fu King-wa, who heads the Weiboscope project, said the surge in deleted posts stemmed from strong public discontent over the two cases and tightened internet censorship. Weiboscope monitors 120,000 influential media and individual accounts on China's biggest microblogging platform.
With censors targeting keywords, some internet users expressed their anger through veiled references, including use of red, yellow and blue emoji to refer to the kindergarten chain's full name.
"The issue has not been solved. It is a crime to forget about it," one Weibo user in Sichuan province rote, adding a string of the multicoloured icons.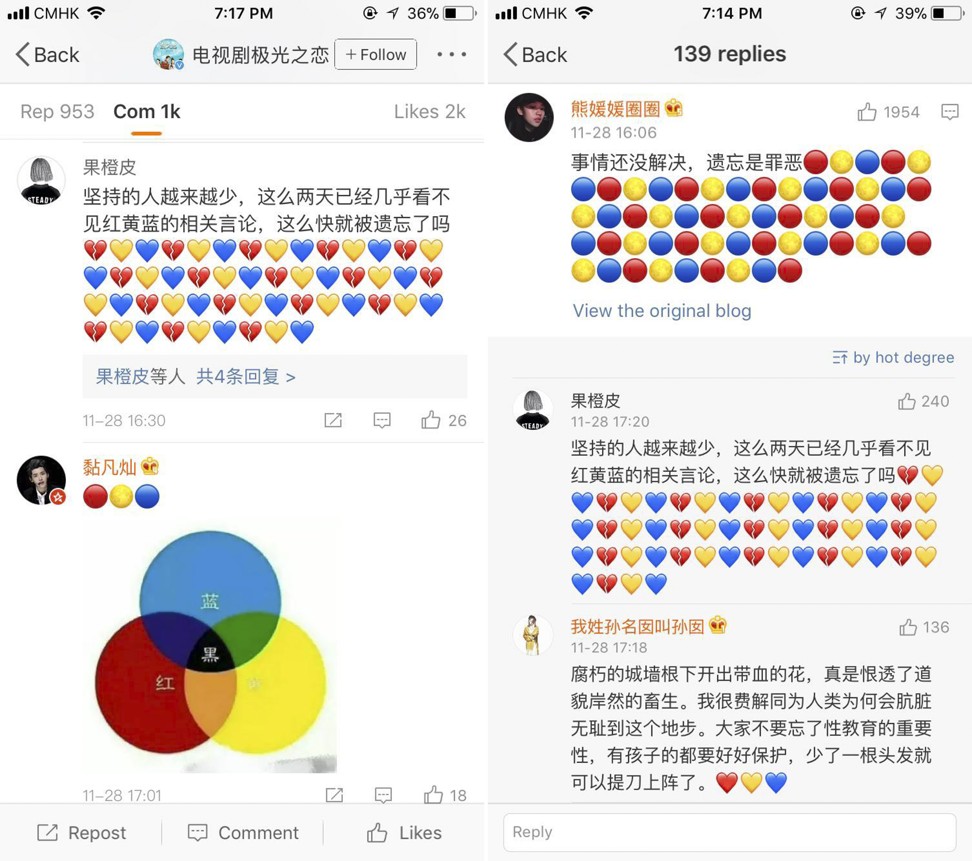 Fu said the events could be discussed in various ways and from many different angles.
"Many posts are very subtle … they are hard to block with traditional keyword-based censorship," he said.
A statement by Beijing police on Saturday on the kindergarten teacher's detention generated more than 60,000 comments on Weibo, but just three were displayed on the platform's mobile app by Tuesday.
And an online statement released over the weekend by more than 100 Chinese intellectuals calling the evictions "a serious violation of human rights" was also hard to find on Chinese social media by Tuesday afternoon.
The comment sections of most state media reports on Beijing party chief Cai Qi's warning against too much haste in the forced evictions have been closed. The popular messaging app WeChat has also taken down a number of articles about the evictions, saying the content was suspected of "violating related laws, regulations and policies".
The Chinese government regularly defends routine censorship online, saying it is needed to protect citizens from harmful or untruthful information.
Beijing police said in a statement posted on its official social media account on Saturday that a 31-year-old woman has been detained for spreading the false rumour that military personnel were involved in child abuse case.
This article appeared in the South China Morning Post print edition as: censorship hardens amid public anger