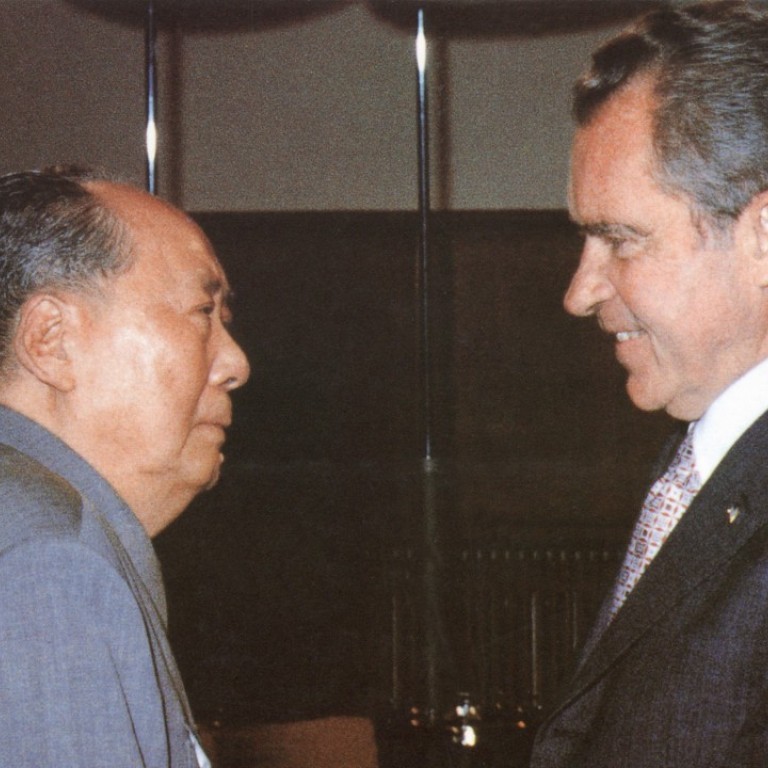 Donald Trump's security strategy fuels era of more fractious Sino-US relations: analysts
The claim that China, Russia are 'attempting to erode American security and prosperity' departs from past views about China's motives, policy experts said
US President Donald Trump's first comprehensive national security assessment pushed Washington further into a new, more fractious era of relations with China by alleging that Beijing is seeking to undermine American interests, policy experts said.
The report's claim that China and Russia are "attempting to erode American security and prosperity" is a "somewhat radical claim" and a departure from assumptions that China only moves to counter the US when the country stands in the way of Beijing's initiatives, Robert Daly, director of the Kissinger Institute on China at the Washington-based Wilson Centre, said in an interview with the South China Morning Post.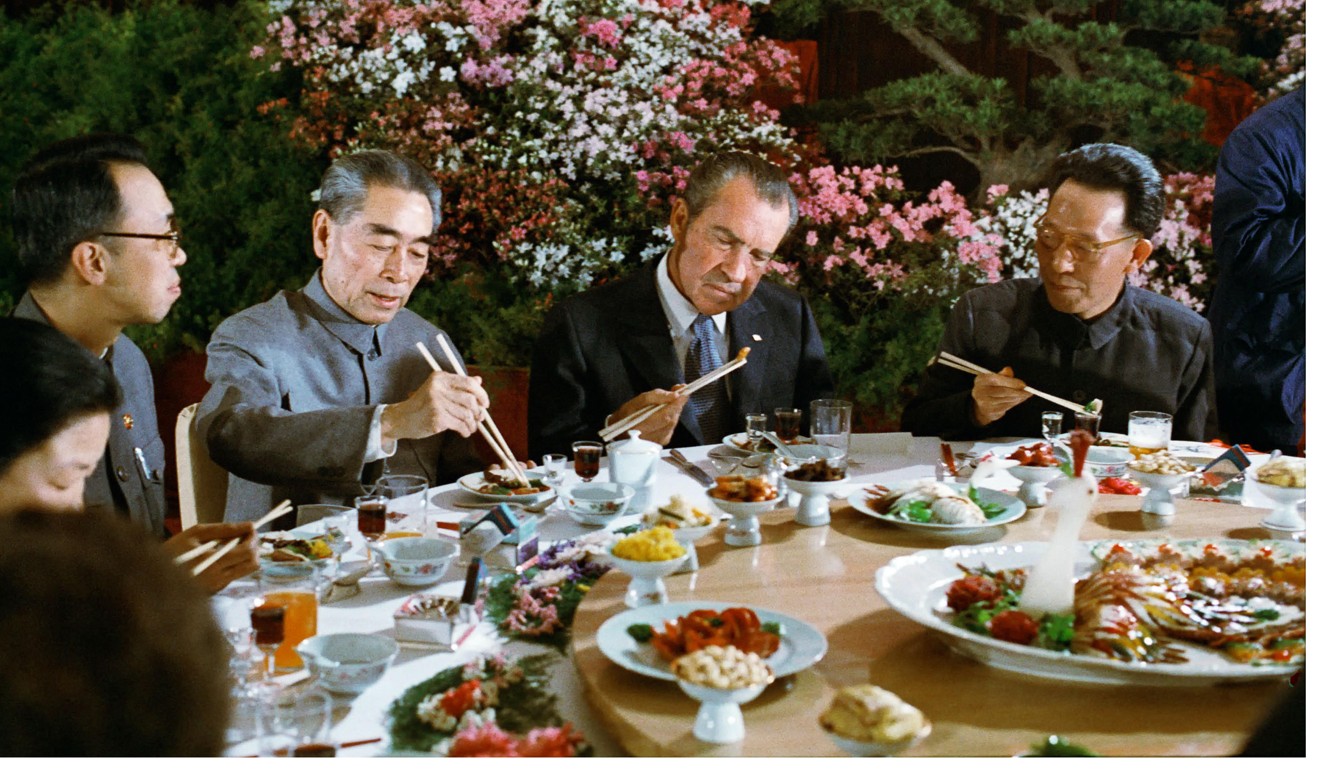 The 55-page report, a requirement mandated by Congress, also called out China's activity in the South China Sea, Beijing's repression of its people and cast suspicion on mainland Chinese nationals working in US hi-tech companies and those enrolled in US universities.
"This constitutes Trump's first major attack on China's human rights record and employs that as part of the American tool kit in combating competition from China, which had taken solace in the fact that Trump didn't care" about human rights, said Daly, who served as a Beijing-based US diplomat in the late 1980s and early 1990s.
"The notion that we're entering into a new era in which it is recognised that the relationship, which should still be cooperative whenever possible, is fundamentally competitive and maybe tracking more adversarial is probably correct," Daly said.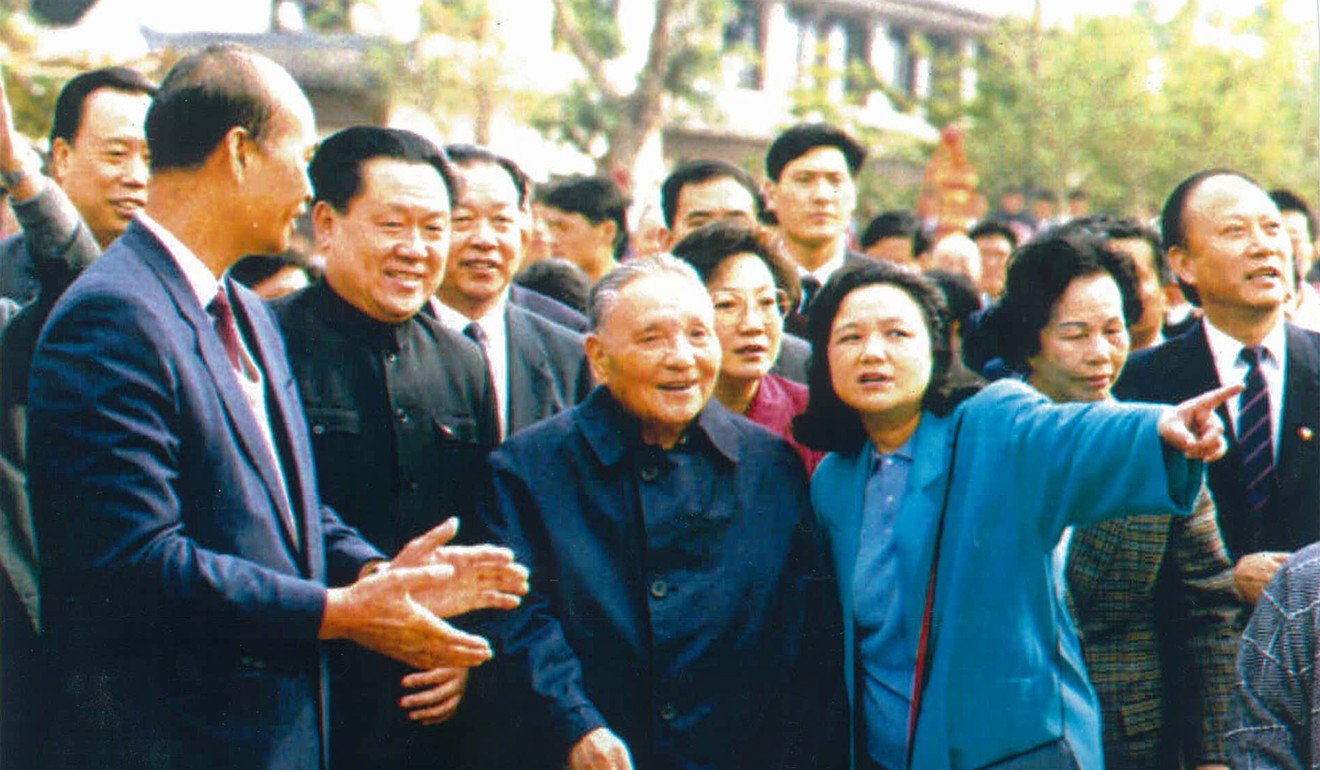 Since taking office in January, Trump has ordered numerous investigations into China's investment and trade practices while lawmakers have moved ahead with measures that may tighten scrutiny on investments by Chinese companies in the US, moves that analysts have said signal a shift away from a nearly three-decade run of increasing economic engagement.
"We're now entering the third phase of relations, where we're once again defining China principally as a strategic competitor both in economics and security," David Lampton, professor and director of China Studies at Johns Hopkins – SAIS and former president of the National Committee on US-China Relations, said in an interview.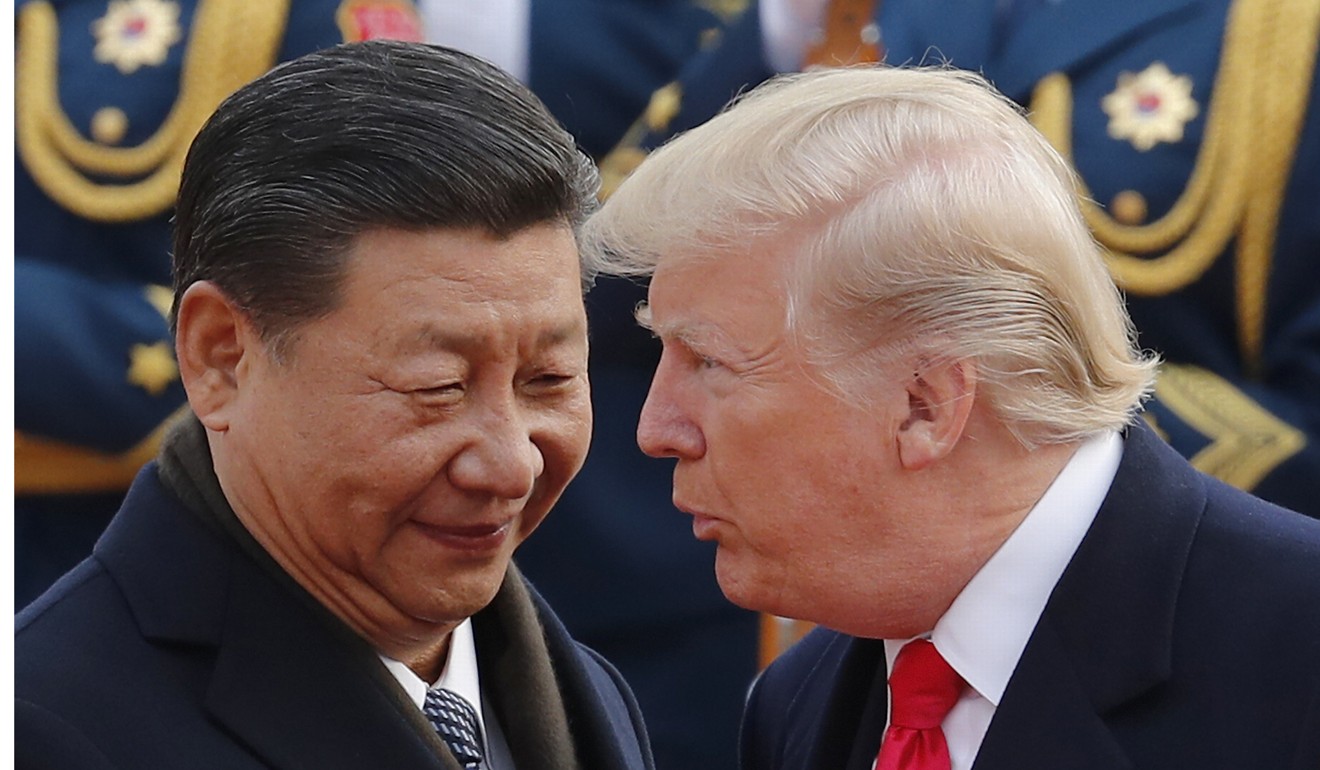 The first phase began when the US and China established normal diplomatic relations to counter the influence of the Soviet Union, Lampton said. The relationship moved into its second phase when, in the early 1990s, George H.W. Bush fostered closer commercial ties between the two countries, a policy that happened to align with former leader Deng Xiaoping's policy of reform and opening up, Lampton said.
That alignment of policies led to a two-way trade relationship that grew to nearly $580 billion in 2016, but which also includes a $250 billion imbalance in China's favour.
Trump used the depth of that economic engagement as a political weapon against other candidates in the 2016 US presidential election, including Hillary Clinton. Trump argued that the relationship eliminated "millions" of US jobs, a claim he repeated in a televised announcement coinciding with the release of the security assessment.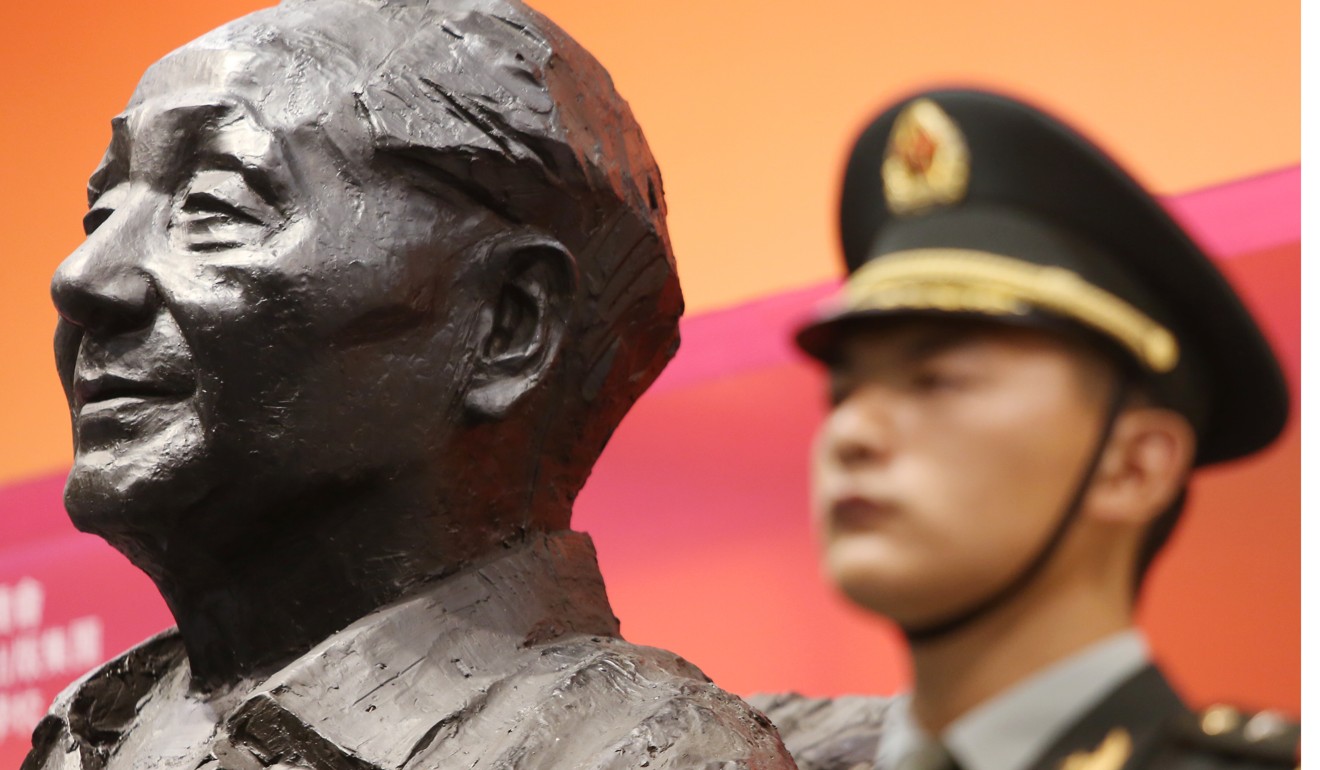 The US leader's new warnings about China reflect for the first time language used in a recently declassified US defence department report, originally circulated among lawmakers in February. Referring to the US, the report stated that "not only may we lose our technological superiority but we may even be facilitating China's technological superiority".
The 49-page DoD document, titled "China's Technology Transfer Strategy: How Chinese Investments in Emerging Technology Enable a Strategic Competitor to Access the Crown Jewels of US Innovation", highlights transfers executed not only via cyber theft and espionage, but also through VC investments and research centres such as Baidu's Silicon Valley-based Institute for Deep Learning.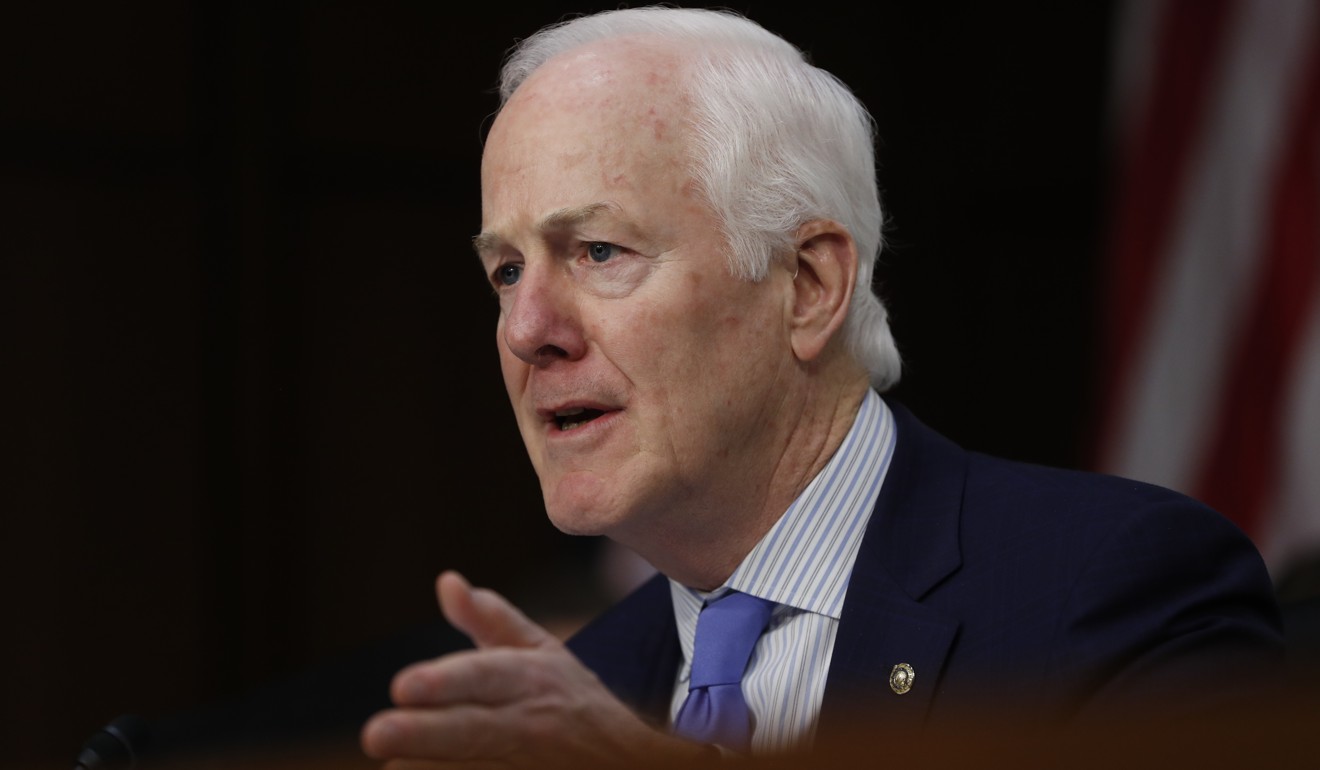 Acting in part on the concerns raised by the defence department report, Senate Majority Whip John Cornyn, a Republican, and Dianne Feinstein, a senior Democrat, co-authored The Foreign Investment Risk Review Modernisation Act.
If enacted, the legislation would expand foreign investment review procedures overseen by the Committee on Foreign Investment in the United States (CFIUS), which is chaired by the treasury secretary and seeks input from the departments of defence and homeland security.
One of CFIUS's main objectives is to ensure that "dual-use" technologies – those developed for consumer purposes and that can be adapted for military applications – do not wind up providing China with a strategic military advantage, an issue that has become more contentious recently among policymakers.
"China and Russia are developing advanced weapons and capabilities that could threaten our critical infrastructure and our command and control architecture," the security assessment report said. China's "efforts to build and militarise outposts in the South China Sea endanger the free flow of trade, threaten the sovereignty of other nations and undermine regional stability."
The US has already stepped up efforts to counter China's naval operations in the South China Sea.
"We're seeing more specific action" in terms of the US defence department's efforts to challenge China on its claims in the South China Sea, Dean Cheng, a senior research fellow at the Washington-based Heritage Foundation, said in an interview.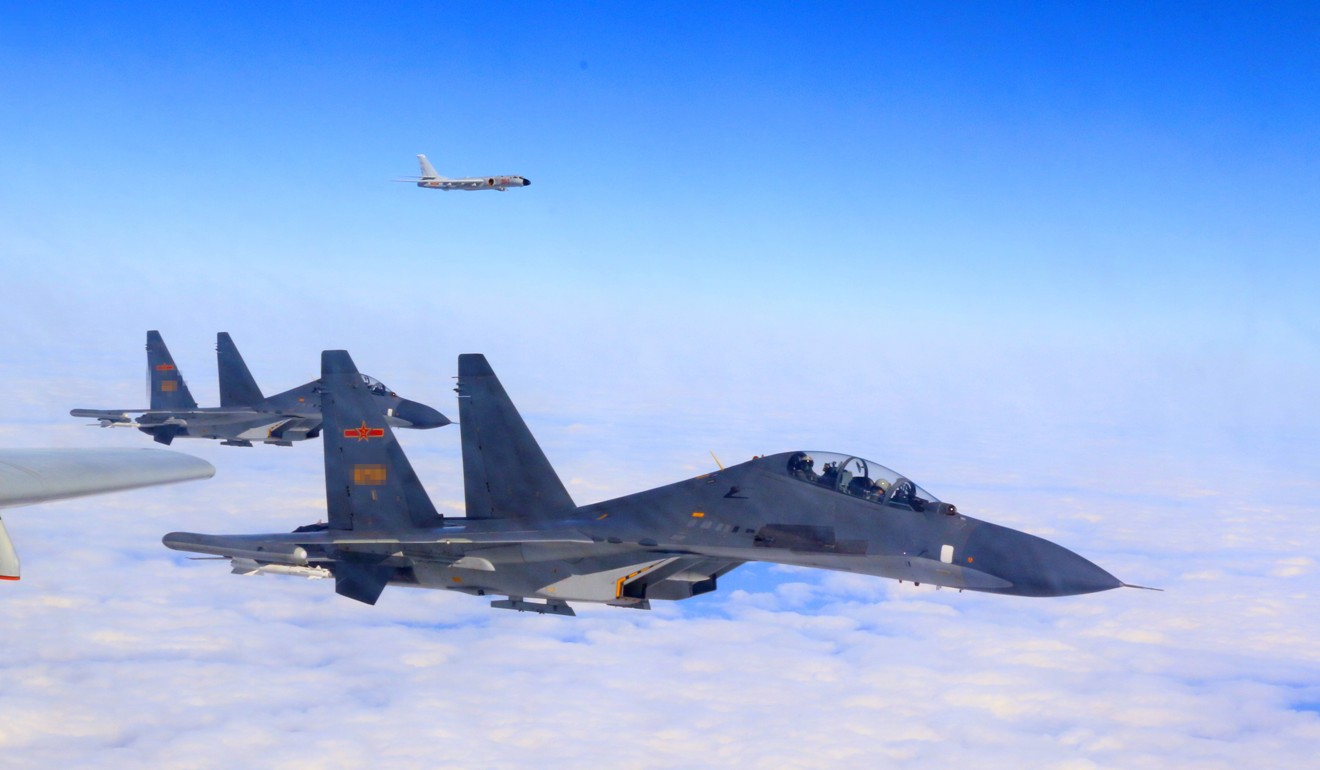 The Trump administration has authorised "at least four [Freedom of Navigation exercises – also known as 'fonops'] by the US Navy in and around the Spratly Islands, Cheng said. "Four Fonops in the 11 months of Trump's tenure so far is as many as the previous administration did in four years. This is not something that Beijing is happy about."
Still, some analysts questioned whether Trump will turn the harder-line rhetoric aimed at China into more adversarial actions because of previous policy inconsistencies toward Beijing and many other areas.
Trump, for example, campaigned last year on a pledge to label China a currency manipulator, but backed away from this move when he began to engage directly with President Xi Jinping.
Other presidents, notably Bill Clinton and George W. Bush, also stepped back from pledges to take tougher lines against China. The younger Bush found that he needed Beijing's economic and diplomatic support for his war on terror following the terrorist attacks against the US on September 11, 2001.
"The question is whether Trump is going to translate this rhetoric into action," said Johns Hopkins's Lampton.
"If he does, it will mark the third phase of our relationship with China from Nixon on. If he doesn't, he'll look more like [George W. Bush], who shot off his mouth early on and then found out that he needed China.
"Trump may find out that he needs China."