China's air force targets South China Sea with new strategic expert in top ranks
Appointment of regional specialist to military wing's Communist Party inner sanctum shows big shift in interests, analyst says
A Chinese air force general with specialist expertise in the South China Sea has been parachuted into the top flight of the military wing's Communist Party ranks, highlighting the strategic importance of the disputed waters.
Shanghai-based online news portal Thepaper.cn reported on Monday that Lieutenant General Xu Anxiang, 61, formerly head of the air force's Southern Theatre Command, had been transferred to become one of the 10 members of the standing committee of the air force's Communist Party committee.
The standing committee is the inner sanctum of the People's Liberation Army (PLA) Air Force and its other members generally have national responsibilities, ranging from overall command to logistics and armaments. Xu is the only member with specialist regional expertise.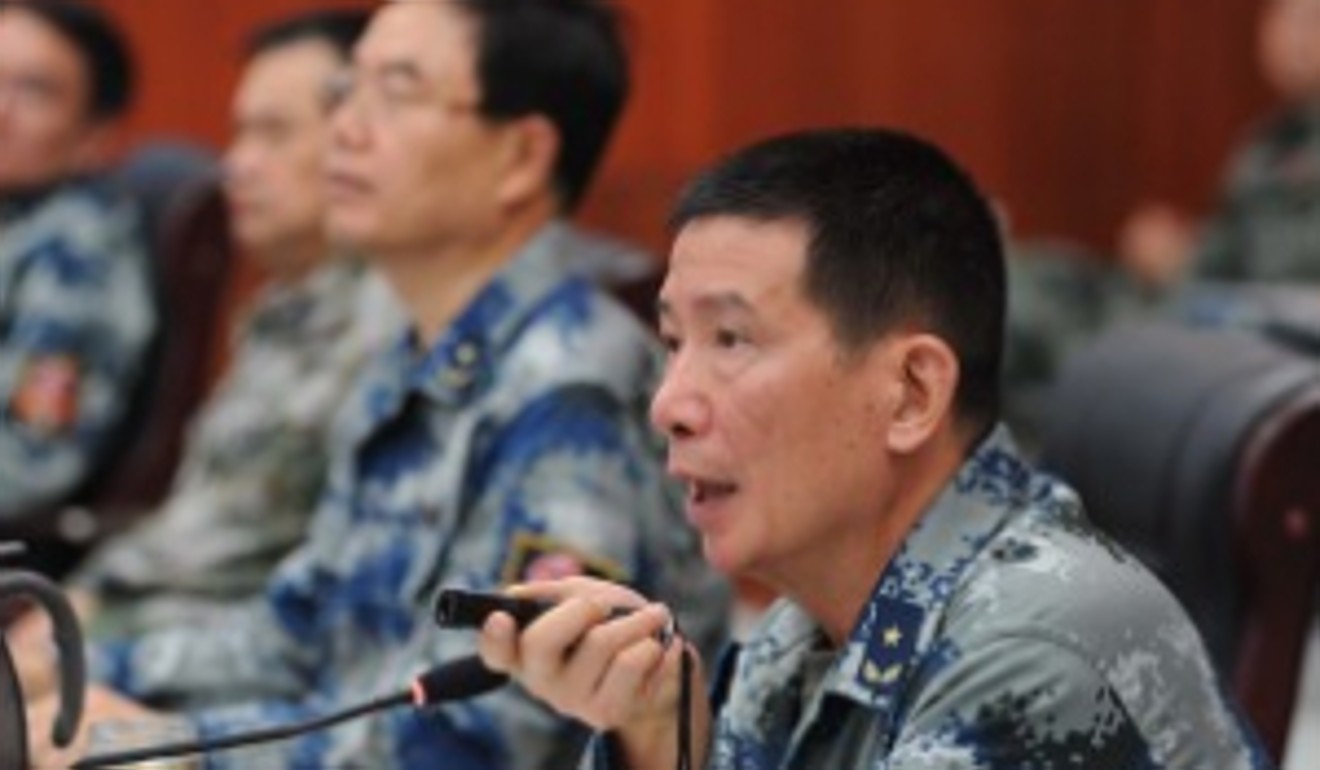 The Southern Theatre Command is one of China's five military regions and is charged with defending China's interests in the South China Sea.
Military analyst Zeng Zhiping, from the Nanchang Institute of Technology in Jiangxi province, said the air force needed someone in its top ranks with specialist understanding and experience of the South China Sea.
"Xu's transfer reflects a significant change in terms of military strategy," Zeng said, without elaborating.
A Beijing-based source close to the military said Xu had been appointed a deputy commander.
Former Air Force Command College dean Major General Yu Qingjiang was also named as a new member of the standing committee. Yu, an experienced fighter jet pilot, becomes the chief of staff of the PLA's Air Force, according to the source.
If precedent was any guide, Xu would have already been in his new position before the transfer was made public, Zeng said.
Xu was widely seen as destined for higher office when he became one of the 205 full members of the party's elite Central Committee at its
five-yearly national congress
in late October.
On its official microblog, the air force said Xu had been involved in routine flight training and patrols over the South China Sea and devoted himself to preparing for and winning a war.
"Conducting training and patrols in distant waters is key in preparing for potential military conflicts," Xu was quoted as saying. "It is the only way for China to build up a strong air force."
China says it has sovereignty over a vast area of the South China Sea but faces competing claims from several other states, including the Philippines, Vietnam, Malaysia and Indonesia.